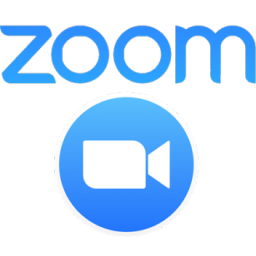 Zoom has promised to release its first transparency report later this year. This is posted on blog Zoom CEO Eric Juan, who worked on the progress of the 90-day plan released on April 1, which aims to make Zoom safer for users. The plan was the result of numerous criticisms that followed after the use of Zoom increased dramatically during the COVID-19 pandemic, which led to the discovery of numerous software flaws in terms of privacy and security. As part of that plan, Zoom said it would freeze the development of new features and would focus on security instead.
"We have made significant progress in defining the framework and approach to the transparency report, which details the requirements that Zoom receives for data, records or content," Juan said.
A Zoom spokesman declined to give more details about when this report should see the light of day.
On his blog, Yuan also pointed to a recent guide that details how a company responds to government requests for data, the type of data that Zoom collects, data retention practices, and more. Zoom has also updated its privacy policy, "mostly to make it easier to understand," Juan says.
Zoom is under scrutiny because it has dealt with government requests regarding user data. The company recently suspended one order in Hong Kong and two in the United States for holding meetings in memory of the Tiananmen Square massacre, after the Chinese government informed Zoom about those meetings. Later, Zoom returned the orders and said yes develops technology that will allow the company to remove or block individual participants based on where they are located. That technology, if available, would allow Zoom to block participants from mainland China from attending meetings instead of interrupting the entire meeting.
Access Now sent an open letter to the company on March 19 urging it to publish a transparency report, but has now criticized the company's decision released this week to release the report later this year.
"While it is commendable that Zoom has taken steps over the past 90 days to change some of its security and privacy practices, the decision to postpone the transparency report signals that Zoom does not give priority to reporting," Access Now said. "The Chinese government's pressure to limit the accounts Zoom has faced only underscores why a transparency report is necessary – without it, users have no insight into the extent of government interference with their accounts and the data or steps Zoom is taking."
On the blog, Yuan also addressed other moves the company has taken since establishing the 90-day plan, including a commitment to offer end-to-end encryption to all users, introducing default meeting passwords, hiring Alex Stamos and other security experts, and improving the program. for bugs, and greater software security testing.
"We have put in place mechanisms to ensure that security and privacy remain a priority at every stage of our product and feature development," Juan said.