Yom Kippur fasting is not an easy task, and each of us responds to it a little differently. We deprive the body of food and fluids for a whole day, which may, in an extreme situation, cause it to enter a state of market, and in a less extreme situation may manifest itself in headaches, dizziness and weakness. In preparation for Yom Kippur, we compiled recommendations courtesy of Yael Rogel-Fox, head of naturopathy at the complementary medicine clinics chain Maccabi Tiva'i and Michal Tuata Ganor, a therapist at herbal clinics, a naturopath and a classic homeopath.
What is fasting and how does it affect the body?
Emotionally on Yom Kippur we gather inside, trying to take responsibility for our actions, our body and our soul. Fasting is an intense process of emotional, physical and spiritual cleansing during which the body's metabolic systems change, and the digestive system and the systems that feed from it go into a state of rest. There is no food to digest, so there is also no requirement for the breakdown and absorption of food.
Because we are used to getting energy mainly from food so when we avoid putting energy into our body, fasting puts us in a state of procrastination and a kind of physical and mental relaxation. During fasting the energy channels wake up to a different flow. Some people experience sensory sharpening: for smell, touch and taste.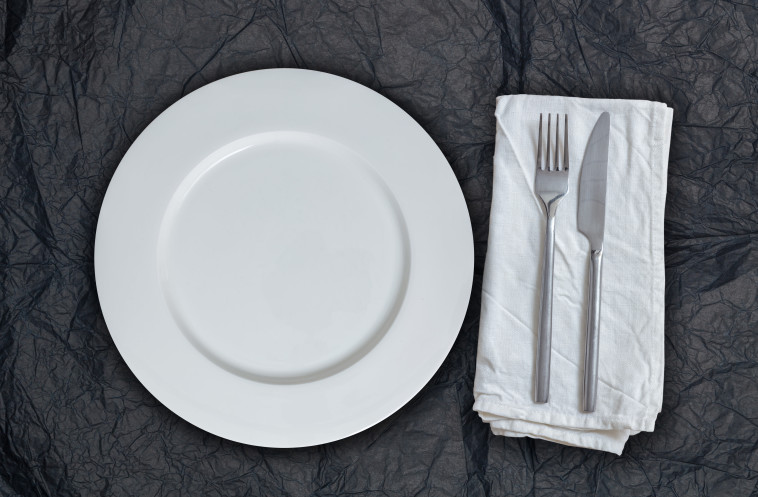 There is a high probability that during the fast determined hunger, regardless of the composition of the satisfying meal. Hunger during fasting is a perfectly sensible and normal state. Other symptoms that can occur following fasting are weakness, headaches, physical fatigue, itchy skin, chills and more. The appearance of these symptoms indicates that the body is indeed undergoing a process.
Yom Kippur 2021: These are the times of entry and exit of the fast – click here
However, when no food enters (mainly carbohydrates such as sugar, bread, pasta, cakes, fruits and dairy products), the body breaks down fats, the activity of the liver and kidneys is intensified and an accelerated cleansing process of cells takes place and excretion of toxins outside the body. It is important to remember that daily fasting cleanses the body of toxins in a very limited way, and especially gives rest to the digestive system. It will usually take several days of cleansing to see an effect on body metrics, but it is important to be aware that fasting can lead to a drop in sugar and a drop in blood pressure.

How to prepare for fasting?
Reduce drinking caffeinated beverages
Cola, coffee and various energy drinks contain a large amount of caffeine. Therefore, it is advisable to reduce their drinking gradually, to the point of complete avoidance, in order to get our body used to the caffeine deficiency during fasting. " Drinking coffee can be replaced with quality green tea leaves, which contain a wealth of antioxidants, help cleanse the body and give a feeling of energy and energy in a more balanced way than coffee.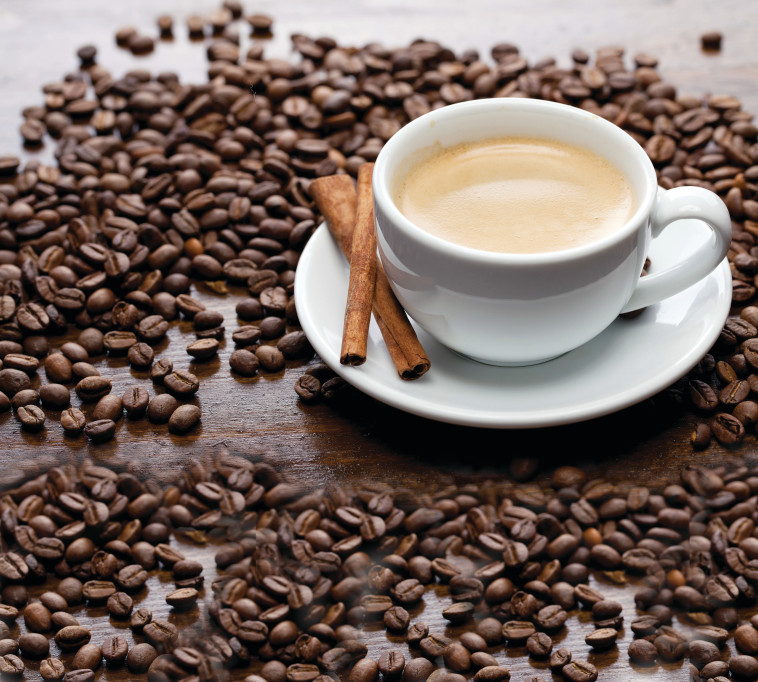 Reduce caffeine intake a few days before fasting (Photo: Ing Image)


Drink a lot
In order not to reach a state of dehydration during fasting, it is very important to drink plenty of water from the day before the fast and not just right before it. On the day of fasting it is recommended to drink at least one glass of water every hour until the beginning of the fast, and at least 10 glasses of water in total. It is also advisable to avoid salty foods such as snacks or processed foods.
Do not eat too much
On the day of the fast, it is recommended not to eat large amounts, as too large meals make the fast heavier and more difficult. It is better to eat three or four small meals during the day. Overeating will cause a feeling of "explosion". Such a situation can cause a feeling of heaviness and make it difficult to fast the next day.
For both small and break meals, it is recommended to prefer complex carbohydrates, which have dietary fiber, such as wholemeal bread, whole rice, buckwheat, millet, corn, sweet potatoes, pumpkin, quinoa and more. These carbohydrates break down slowly and give a feeling of satiety for a long time. In addition it is recommended (as with any meal) to add live vegetables rich in vitamins, minerals and fluids.
Rest
Take care as much as possible to provide the body and mind with conditions for rest and relaxation: Avoid strenuous activity (this is not the time to start running☺) Change a continuous and quality night's sleep and try to be in a pleasant and shady space.

What should you eat at a break meal?
A satisfying and healthy break meal should include the following components:
– High quality protein (from animal or plant)
– The right amount of good fats (olive oil, tahini, avocado, almonds, nuts, coconut oil)
– Bulk vegetables
– You can add some whole carbs or whole grains like whole rice, buckwheat or quinoa
– Soup can be eaten throughout the day, including the intermittent meal, just pay attention to the amounts of salt
– It is important that the meal be a spice door, and especially avoid adding spicy spices
– Remember to avoid salty foods, which can cause a lot of thirst (soy sauce, miso, salted fish, bought sauces, etc.)
– It is best to avoid eating animal protein like red meat.
And what about vegetarians and vegans?
As a main course for vegetarians or vegans at the break meal, it is recommended to eat whole rice with mash beans, or orange or black lentils, which are pre-soaked in water. It is a dish that contains full protein and is rich in fiber, so the digestive process is slow and the feeling of fullness lasts for a long time. You can add steamed vegetables or vegetables in the oven, which retain the content of vitamins and minerals in the vegetable together with tehini (raw from whole sesame seeds).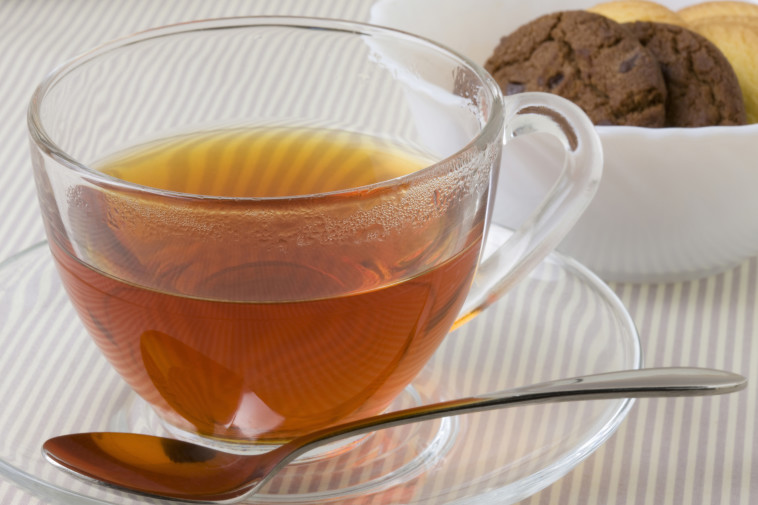 Recommended tea infusion after fasting (Photo: ingimage ASAP)


End of the fast: The meal of breaking the fast
It is recommended to "break" the fast with a glass of water, or with a drink of an herbal infusion, such as chamomile, louise, fennel seeds, anise seeds, melissa, lavender, white dill and ginger. It is recommended to sweeten with a teaspoon of honey. Decided to calm the abdomen, warm the body and begin to return it to normal activity. It is recommended to drink the decoction together with a date or other fruit.
At the end of the fast, it is recommended to return the digestive system gradually and gently: eat easy-to-digest foods, such as soft fruit (watermelon, melon, banana), vegetable soup, a glass of vegetable and natural fruit juice (carrot and apple juice, celery juice with apple and ginger, etc. B) and after about half an hour, you can approach the first meal.
Similar to the break meal, the fast-breaking meal should be light and balanced, include cooked vegetables, cooked complex carbohydrates (like whole rice or quinoa or buckwheat, etc.), and a little fat.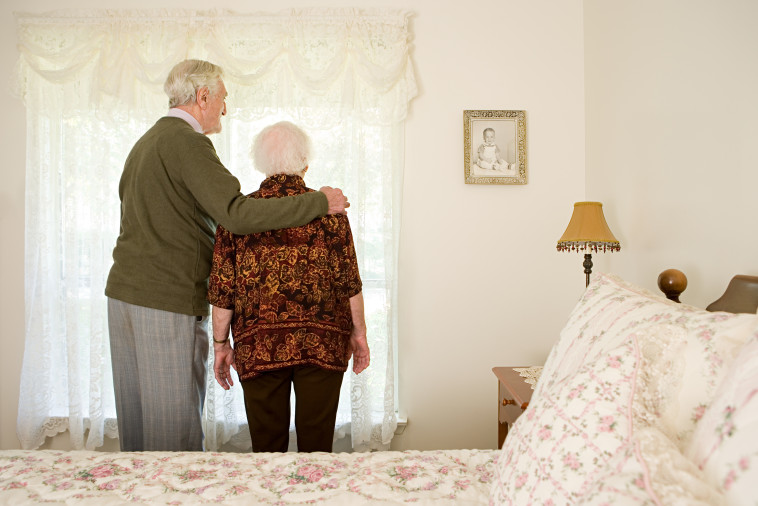 The third age. Illustration (Photo: ingimage ASAP)


Fasting in old age
The attending physician should be consulted before the start of the fast, obtain their approval for the fast and define the terms of the fast. The effects of fasting on the human body vary, especially when it comes to people taking regular medications. In some situations, fasting can harm human health! Fasting can be dangerous in seniors taking heart failure medications and blood pressure medications.
In addition, diabetics are also at risk and may suffer health damage following fasting. Diabetics who need multiple insulin injections during the day, or take medications that lower blood sugar levels, can reach a state of hypoglycemia (low blood sugar).
And what about children?
If children or teenagers decide to fast, it is important to prepare in advance: divide the meals into small meals, from the morning before the start of the fast, and avoid foods that are too salty or sweet on the eve of Yom Kippur. If during Yom Kippur the children do not feel well, it is recommended to drink a sugary drink and stop fasting.
And may we all have an easy and beneficial fast!
---
Source: Maariv.co.il – סגנון-לייף סטייל by www.maariv.co.il.

*The article has been translated based on the content of Maariv.co.il – סגנון-לייף סטייל by www.maariv.co.il. If there is any problem regarding the content, copyright, please leave a report below the article. We will try to process as quickly as possible to protect the rights of the author. Thank you very much!

*We just want readers to access information more quickly and easily with other multilingual content, instead of information only available in a certain language.

*We always respect the copyright of the content of the author and always include the original link of the source article.If the author disagrees, just leave the report below the article, the article will be edited or deleted at the request of the author. Thanks very much! Best regards!
---