In the midst of a frantic and fickle political reality that led to a fourth election in less than two years, Yossi Shein, a professor of political science and international relations at Tel Aviv University and former head of the university's School of Political Science, announced that he was joining the Yisrael Beiteinu party, led by Avigdor Lieberman. "I come from a great desire to make an impact in real and central places, and I also feel that this is my commitment," he now says in an interview.
The post published by MK Avigdor Lieberman
What is your place on the list?
"I'll tell you the truth: I have no idea. This conversation will have to take place, but not right now. If I can contribute significantly – beauty, if not – academic life is a great life. At the moment I feel that my contribution is significant to shaping the ideology, to shaping the discourse, to shaping the center of the party. That's why I'm also there. The additional ambitions, I suppose, will be clarified later. I believe I have capabilities without talking about my deep orientation in international relations, on political issues. As a professor of international relations in the United States as well, I know international arenas, and I would be honored if I could provide a service. I'm not looking for a job, in that sense I'm fine. "
What made you one fine day think of leaving your academic career?
"My goal is to promote the issues that are really important to me, address the deep problems in Israeli society and make a real contribution. I chose to live here and not stay in the United States and make an impact there. "
What are the things you want to promote?
"Israeli statehood has been damaged in recent years, so that there has been an imbalance in Israeli society between the 'modern start-up country' and forces that harm it, who want to see this country more and more ultra-Orthodox."
Is your concern about the intensification of the ultra-Orthodox parties?
"not only this. I am talking about a strategic question: What will the State of Israel look like? A modern, Jewish and democratic state or a particular state that is becoming increasingly segregated with a huge population that does not accept its Zionist and liberal character? I do not speak out of hostility to the ultra-Orthodox. I am in favor of dialogue, in favor of context. But the Israeli process must include all levels – economic, cultural, political. "
How do you see the final picture?
"I want a clear balance to be struck. When there is a huge population that does not believe in the democratic ethos, democracy is in trouble. Lieberman says the right things: We did not come here to change government. We came to work for the equality of the system and to raise the values ​​of the introduction to the agenda. The Zionist and modernist vision is damaged. The main alliance in the political system at the moment is between Netanyahu and the ultra-Orthodox. The ultra-Orthodox have never had such power. In the end, we see the results: there is no core of Israeli identity, there is a deep rift within the Jewish people. The state will not be able to maintain the situation of cultivating entire communities without modernity, without English, without mathematics and without computers. "
As an academic, will you surely work to promote the ultra-Orthodox academies for those for whom both the spoken introduction and the preservation of their traditional way of life are important?
"I not only do not support, but strongly oppose separate institutions of this kind. If the ultra-Orthodox who want to integrate into academia, are willing to study only by gender segregation – it hurts our values. I joined politics to put an end to ultra-Orthodox particularism and to balance the allocation of resources, to neutralize all allocations to yeshiva students, to change the whole system with a very sharp statement that the modern state of Israel sanctifies all values ​​- Israeli and Jewish. "Judaism should not be in an ancient trap, but must change and allow free people to live and not force."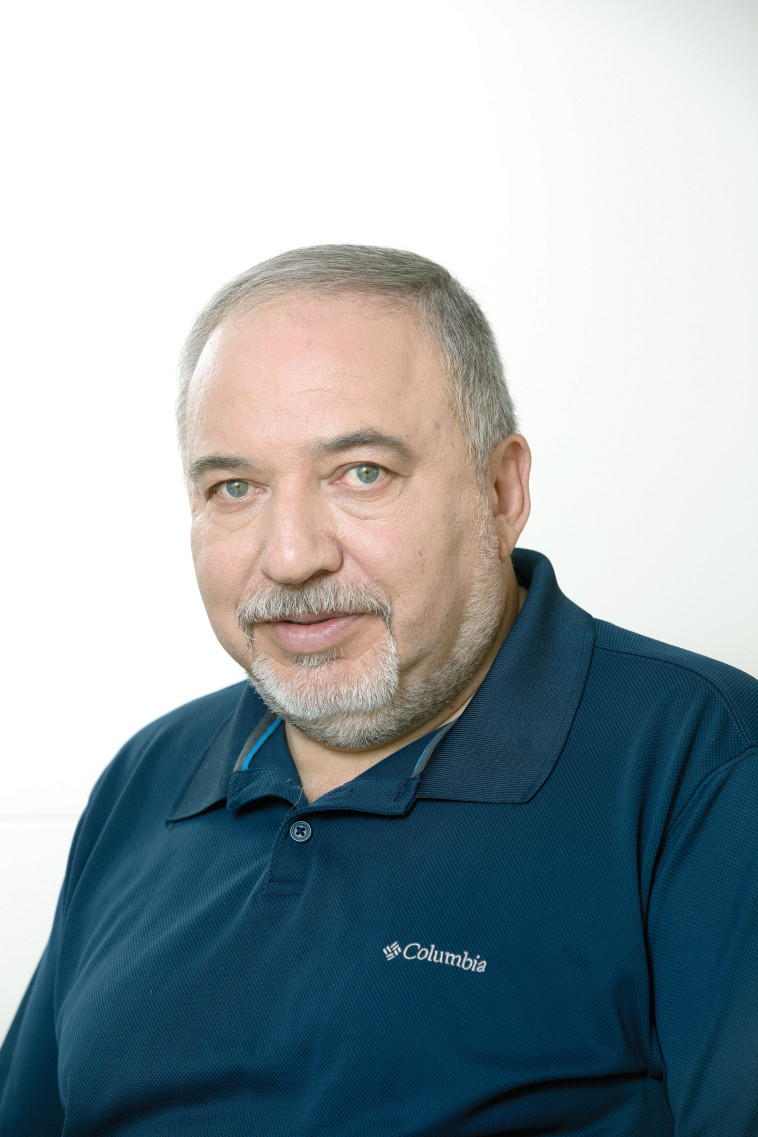 "Interesting mix"
Shane, 64, was born and raised in Givatayim. Among his many roles at the academy was, among others, the president of the Western Galilee Academic College, a member of the Planning and Budgeting Committee and chairman of the steering committee of the UT and MLAG for the humanities. He also wrote a variety of books.
Why did you choose Yisrael Beiteinu as your political home?
"I am well acquainted with Lieberman, his abilities, his seriousness and his pragmatism in all matters, including politics. I knew him as Foreign Minister and saw the change that was taking place there. Lieberman and his gang are really consistently promoting the liberal-Zionist agenda without looking for shortcuts. They understand the issues in depth. And they also came from a very interesting background. We are three decades since the great aliyah from the former Soviet Union, which completely changed Israeliness. "
How do you see the change being the same?
"In a very positive light. This aliyah also instilled new values, and also created exemplary integration: the Jews who did not know what a tradition was, became traditional; The Jews who came from a different culture, integrated well into our Western culture and changed the face of the country. This is an example of successful Israeliization in all areas from Gesher Theater to full professors. I see Lieberman as a political figure with decades of experience within the system, and if we are looking for leadership that combines past, present and integration, this is the interesting mix, and it fascinated me. At the same time, Yisrael Beiteinu is leading the struggle for the Israeli core, it does not join casual coalitions.
Are you not a little different in the political landscape of the party you have chosen to join its ranks? To this day, Yisrael Beiteinu has nevertheless tried to present itself as a right-wing party, while you seem to represent the secular Tel Aviv left.
"These concepts are incorrect about me or about Yisrael Beiteinu. It is no longer a sectoral party, while I am not right-wing or left-wing, but pragmatic. I am not a representative of Tel Aviv, but of Israeliness. I am in favor of cooperation with anyone who is willing to accept the heart of the State of Israel as a Jewish and Zionist state. I come from a very rooted family with a deep, democratic and Jewish affinity. As a child, my father studied at Tachkemoni. My children grew up in the United States and immigrated to Israel. To me, secularism is not something anti-Jewish, but there are universal values ​​and an understanding that Judaism has many faces, and that Israeli sovereignty is the greatest resource created for us in history. "
Have disagreements arisen between you and Lieberman on the Palestinian issue?
"Neither I nor Lieberman are against Arabs, we talked about it a lot. But whoever thinks that the State of Israel is an injustice – we have nothing to talk to him about. At university, I promoted Arab students as equal rights. Our equality of rights is full, and many Israeli Arabs are beginning to understand this. But it is important to point out that the Palestinian question no longer shapes Israeli consciousness, and has been replaced by questions of religion and state, the nature of society. Yisrael Beiteinu, which was once perceived as a less democratic party, is now the one that makes the clear voice of Israeli democracy stand out. It may come as a surprise, but people are beginning to absorb it. "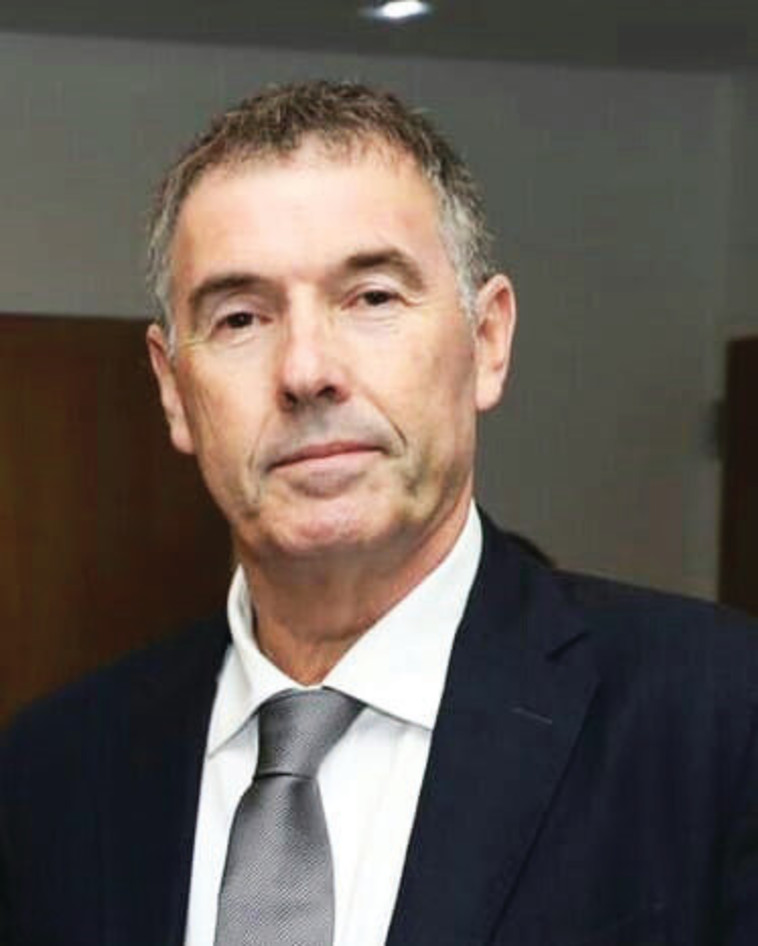 No defiance, against it
As a professor of international relations, he also has something to say about the recent happenings on Capitol Hill. "It's a bigger drama," he says. "It's an example of what happens when boundaries are broken and not maintained. What happened on Capitol Hill could have ended in catastrophe. It stems from a deep rift within American society, and we are afraid of that here as well. "
Could such occurrences happen to us as well?
"Here in Israel, too, there is a deep rift, and this is a warning light for all of us. Trump, in his stupidity and blatant irresponsibility, challenged the entire political system in an attempt to rebel his fans. Not that there can be no questions about the election loss here and there. Legitimization of institutions. Even in Israel there are those who speak like that – against the judiciary, bureaucracy, etc. – and this is a very serious thing. What happened in the United States proves that when you attack the foundations of the state, in the end you come to me. "This can happen again. That is why there is a great struggle here to preserve the democratic system. Democratic Israel is also a guarantee for Jewish Israel at a deep level. I am concerned about the delegitimization of the opposition forces as if only Bibi could be prime minister."
How can a civil war on the horizon be prevented?
"This is exactly where I see my central role within the framework of Yisrael Beiteinu – maintaining and rebuilding an Israeli partnership. I see myself as a brick in building a coalition that will truly replace the government. Putting new forces into the system and shaking up democratic rule is a good thing. We will call on all those who accept the core values ​​I have been talking about – from Meretz to Bennett. The controversial issues of women momentarily aside. The economic issues must first be organized because Israel is facing a huge economic crisis. A new government must be presented to the State of Israel, with a new spirit. Because what there is now is a spirit of rivalry, of manipulation, of rupture. We need a new system of balances and brakes within the Israeli system, including between law and politics, on the issue of morality, on the issue of the role of the people. "
Should the ultra-Orthodox be afraid?
"This partnership should not frighten the ultra-Orthodox. I do not come defiantly, but in opposition. Defiance is not my style at all. But this is democracy: once I am outside, once I am inside. That does not mean threatening anyone. That is the nature of the coalition and the opposition. "
Who deserves to head this new administration in place of Benjamin Netanyahu?
"Everyone who is currently performing on stage. "In all parties, there are excellent people who understand the size of the hour and can have good prime ministers who know how to give a new combination of forces."
Including Lieberman?
"In my opinion, he is definitely suitable to be the prime minister of Israel. I told him this personally a year ago, but unlike many others he is not the one who jumps to declare: 'Me! I am! I am!' He has no obsession with the government, and I really like that. "
---
Source: Maariv.co.il – חדשות מהארץ והעולם by www.maariv.co.il.
*The article has been translated based on the content of Maariv.co.il – חדשות מהארץ והעולם by www.maariv.co.il. If there is any problem regarding the content, copyright, please leave a report below the article. We will try to process as quickly as possible to protect the rights of the author. Thank you very much!
*We just want readers to access information more quickly and easily with other multilingual content, instead of information only available in a certain language.
*We always respect the copyright of the content of the author and always include the original link of the source article.If the author disagrees, just leave the report below the article, the article will be edited or deleted at the request of the author. Thanks very much! Best regards!
---