Kit provided to over 1600 seniors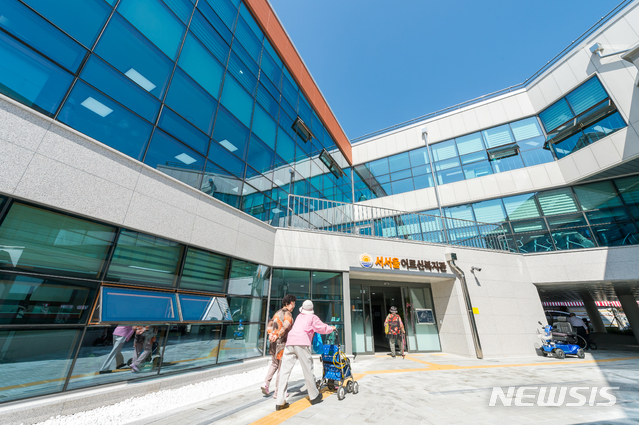 [서울=뉴시스] Seoul Seoul New Welfare Center in Yangcheon-gu, Seoul. (Photo = Yangcheon-gu, Seoul) 2020.07.03. [email protected]
[서울=뉴시스] Reporter Jong-Min Ha = Yangcheon-gu, Seoul (Former Director Soo-young Kim) announced on the 3rd that it will run a one-on-one non-face-to-face program for seniors from mid-July.
As the operation of the elderly love room was suspended for a long period of time, Gu planned to plan this program to relieve the elderly and provide psychological stability as the elderly felt psychological isolation and depression.
The elderly love room non-face-to-face program is held in 7 outdoor welfare centers in the outdoor space around the elderly love room. It is to provide a variety of short distance kits such as gardening, crafts and cognitive activities that can be easily made by seniors in outdoor spaces.
The city will provide kits to more than 1600 seniors who use 101 elderly love rooms in the hall. In addition, starting with the operation of the one-to-one non-face-to-face program, it plans to discover and provide the second-level inactive small-scale (less than 5 people) program, and the third-level inactive medium-sized (less than 10 people) program.
"I hope that this non-face-to-face program will help elderly people relieve their depression and communicate with society through this non-face-to-face program," said Sooyoung Kim, chief of Yangcheon-gu.
◎ Sympathetic media Newsis [email protected]