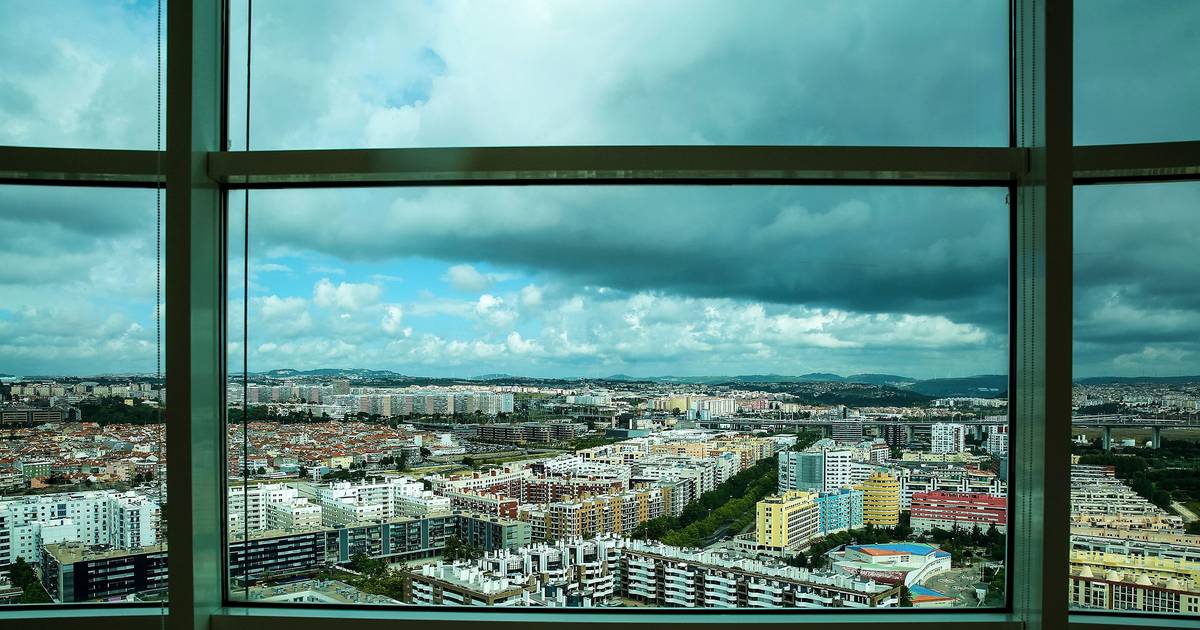 the facts
70 and 60 years ago. Portugal was a country of renters. The law that allowed you to buy a house only came into effect in 1966, but it was only after April 25th that people began, slowly, to do so.
In 1981, according to data from the National Institute of Statistics (INE) and Pordata, that year there were more than one million rented houses, most of which (957,498) with a rent of less than 15 euros. This is because rents, right after April 25th, still in 1974, were frozen throughout the country.
Just ten years later, with the construction boom and cheap housing loans, the number of rented homes had dropped by almost half, to just over 500,000. At the time, to encourage leasing, the government of Cavaco Silva liberalized the market, but only for new contracts. Rents prior to 1990 remained frozen and, therefore, the difference in prices was not much: most rents continued to be below 15 euros, despite the fact that there were already some 140,000 contracts with rents of 59 euros.
In 2001, the total number of rented houses rose to just over 740,000, but with a total reversal in the amount paid: most rents (almost 440,000) reached 100 euros, and there were already rents between 100 and more than 500 euros.
But ten years later, the rental market seemed to be at a standstill. The number of houses grew to 795,000, that is, just over 55,000 rented accommodations in a decade, and most rents remained in the range below 100 euros. However, it grew significantly in the 300 to 399.99 euros range; 400 to 499.99 euros and even over 500 euros (almost five times more)
was the weight of leasing in the market in 2011
In 2021, and according to the Census, the number of rented houses grew again and was already closer to the numbers of 1981 (922,810).
But in the value of rents, the difference was substantial. The range of less than 100 euros disappears from the data and, in that year, most rented houses (372,886) had rents between 200 and 399.99 euros per month and between 400 and 649.99 euros per month (194,047) .
According to INE data, provided by the Francisco Manuel dos Santos Foundation (FFMS), between 2011 and 2021, average monthly rents in Portugal rose from 235 to 334 euros, with the most significant increase in the Lisbon Metropolitan Area (AML), where the rise went from 269 to 403 euros. But this is an average that encompasses the most expensive and cheapest areas.
But, according to a study by Century 21 released earlier this year, which cites data from Confidencial Imobiliário, the average contracted rent for a 90 m2 house (a T2 or T3) in the AML exceeded 900 euros in 2019 and, in 2022, it was already over 1000 euros.
According to the same data, only Vila Real, Santarém and Viseu had rents below 400 euros in 2019. In 2022, all regions of the country already had rents above 500 euros.
In 2021, Portugal continued to be one of the European countries with the highest percentage of landlords.
How did we get here
You have to go back in history to explain why Portugal is a country of landlords and where most families only rent a house when purchase prices or interest rates are higher.
It happens that the concept of horizontal property that allows dividing a building into fractions to be sold did not exist until 1966 and, therefore, a private individual could not buy a house, only entire buildings. Soon there were landlords who bought or made the buildings and then rented out the houses.
But, even with the law changing in 1966, it was only after the 25th of April, and more so in the 1989s and 1990s, that the Portuguese began to opt for home purchases, because it was at that time that mortgage loans became easier. and that there was a significant number of new constructions (more than 1.5 million houses built between 1981 and 2011 according to INE and Pordata data).
In 2011, when the crisis began and Portugal had to ask the International Monetary Fund (IMF) for help, rents grew, but it wasn't just because banks were restricting home loans and unemployment was rising.
According to the architect and former president of the Institute for Housing and Urban Rehabilitation (IHRU), Victor Reis, "between 2011 and 2017 there were over 140,000 rented houses in Portugal and that was because of the 2012 reform of the Cristas Law. At that time, the owners gained confidence in the market and started renting again".
In fact, according to the 2021 Census, between 2011 and 2021 the percentage of renters rose and that of landlords fell, despite remaining predominant.
However, it could have gone higher.
In 2014, at the first signs of improvement in the market and more open banks, families immediately opted to buy a home again and this was seen in the operations of real estate agents at the time, such as Century 21, Era or Remax , which saw rents skyrocket in the crisis and then drop sharply.
But, for Victor Reis, the biggest problem came afterwards, "in 2016, 2017 and 2018, with the reversals that the contraption made to the Cristas Law and everything retracted again. At that time, "it was enough to have two unpaid rents to trigger the eviction, then it went to three. Three rental incomes could be required, they reduced it to two. And the penalty of 50% of the amount of rent that there was for those who did not pay, increased to 20%. All this creates a climate of distrust".
Added to this is the lack of confidence in the courts and in the resolution of evictions, which despite some improvements, continue to take a long time, leaving landlords months without receiving rent and without being able to rent the empty house. And also the fact that rents frozen under Cavaco Silva's government, that is, all rents prior to 1990, are still frozen today, more than 30 years later.
In fact, trust seems to be the key word. Economist and professor at Nova SBE, Pedro Brinca, recently said at a conference organized by Expresso that "landlords are afraid to put their houses up for rent", precisely because they do not trust the way the market is designed. And he even gave an example of a study by Idealista which points out that, in 2022, the number of houses for rent on the market fell by 40%.
But in addition to the lack of trust, there is also the problem of lack of supply. For property developers, rents are more expensive because there is no offer and there are no conditions to make houses with more affordable rents. Either because licensing takes years, or because VAT on new construction is 23% when it should be 6%, or because construction costs rose 23% in 2022, according to estimates by Confidencial Imobiliário.
In fact, if between 1981 and 2011 more than 1.5 million houses were built, between 2011 and 2021 just over 110 thousand were built.
where we walk
There are many solutions: Faster licensing; less VAT on new construction; less tax on transactions; reverse changes made to the Tenancy Act during the contraption; not always making fiscal and legislative changes; reduce bureaucracy instead of making them more "nitpicky", as Nova SBE economist Susana Peralta says.
The Mais Habitação program tries to provide some answers, but there is still some opposition, for example, to compulsory renting or the fact that rents can only increase by 2%.
"The tax benefits that can be given always fall short in the face of legal issues and lack of confidence", says the architect and former president of the IHRU, Victor Reis
Other measures seem to gather more consensus, such as lowering the IRS tax on long-term leases, which on five-year contracts goes from the current 28% to 25%; in contracts of five to ten years it drops from 23% to 15%; in contracts between 10 and 20 years, it drops from 14% to 10% and in contracts with more than 20 years, it goes from 10% to 5%.
Or even exemption from IMI and IRS for landlords who have tenants with rents prior to 1990, that is, frozen rents or the transfer of State property for housing, whether land or new buildings or to reinhabit, for a period of 90 years, something that Hugo Santos Ferreira, from the Portuguese Association of Real Estate Promoters and Investors (APPII) has some expectations, but also reservations.
---
Source: Expresso by expresso.pt.

*The article has been translated based on the content of Expresso by expresso.pt. If there is any problem regarding the content, copyright, please leave a report below the article. We will try to process as quickly as possible to protect the rights of the author. Thank you very much!

*We just want readers to access information more quickly and easily with other multilingual content, instead of information only available in a certain language.

*We always respect the copyright of the content of the author and always include the original link of the source article.If the author disagrees, just leave the report below the article, the article will be edited or deleted at the request of the author. Thanks very much! Best regards!
---