Somewhere in early 2013, Daniela Donici he was starting to do social media in an agency where he had just landed. She liked that in her mission to bring brands online, devoted until then to television, she had plenty of room to experiment. In the beginning, everything was like a game to make the brand known as if it were really a friend. There was no place to be too commercial.
After 8 years of intense work on campaigns, original visions and lessons learned, Daniela left the agency without any destination. All she knew was that she needed rest, and in a time of uncertainty when everyone was looking for stability, she chose the unknown. That's how she got into freelancing, and her experience in the agency helped her adjust to working on her own.
It was very hard. Emotional. The agency was a place where I started, where I lived many team moments, personal moments. I think I baked a year off, I couldn't admit it was time. But the pandemic came and when people were looking for emotional and financial stability, I rushed into this roller coaster.
After a year of hard trials and major changes, Daniela wants 2022 to be the year of the coolest projects, of collaborations both in Romania and in Moldova and of personal experiences. I talked leisurely about her entire career in advertising, the transition to freelancing, and how to approach campaigns in the lines below.
The beginning in advertising
I got bored of advertising. I was in my first year of college, Communication Sciences, I had come after four years of college, where I did Tourism and I was very lucky to have a free year after Bac. I always liked to write and that's why I chose communication, plus it was a college that had started to be talked about well in the circles I was in. But in college it was deadly boring, I had to write communication theory and make press releases every year. I used to sit with books and headphones on the last benches, usually. That's how I got my first job, PR at an art school. I was soon invited by my future mentor and boss to an advertising agency that had just started. It was the beginning of 2013.
I started doing social media, because I was on the net like a fish in water and because I liked to write. It was a time when no one talked about copyright online, pictures were taken with joy, there was a lot of freedom and room for experimentation. I was persuading reluctant brands to come online, back then TV was what was called "advertising", online was a place where "young people play". I learned on the go, I watched what was done outside the country. It really was a game. A kind of revolution, which I was doing together with other agencies on the market. I think it was the funniest time.
Later I developed the Social Media team within the agency, I mentored and managed the team, it was hard. I had to teach something that was intuitive, without theory. We managed national, big brand campaigns with enormous responsibility.
At one point I realized that I had given and received everything I could and decided to reshape myself. I became the Creative Director of the agency. The context has changed. And again, I started learning on the go. Curiosity has always guided me. That's how we created campaigns, creative concepts, strategies, spots, etc. Until the pandemic and fatigue came with it.
I decided to take a break and left the agency – nowhere. It was a difficult time when I was with me, with strong events in my life. Then I started to be contacted by people in the field, who knew me as a good specialist and asked me how I was doing. That's how we started collaborating and I liked it. And because after I left the agency I decided not to get a job anywhere, I got my freelancer status.
Without fear
I can't say that I was afraid when I started, it was more curiosity to "press the buttons" and see what effect it has. For me it was a game, in which I learned and invented at the same time. I saw campaigns or communication strategies externally, I tried to adapt them at home, they didn't work, I analyzed, I transformed, I invented and things started.
Contact with the audience helped me the most to learn. Immediate feedback of any kind.
Talk to you 8 years ago, at the beginning of the road
Keep going, don't question your intuition and talent. Defend your ideas, fight for them.
And I would have liked to ask for help more often, to sleep more nights, to rest on more holidays and not do all the work alone.
Memories from the first campaigns
For me, every campaign and every brand was a chapter from which I learned. I learned about both the industry and myself. Because I went there in the subconscious and the collective consciousness and I brought out emotions, common thoughts, with which to identify the people in the target audience. I load the brand DNA into me and change my voice to his.
I remember filming local video recipes and remembering my family's holiday meals from relatives and sharing my memories in videos that took hundreds of thousands of views.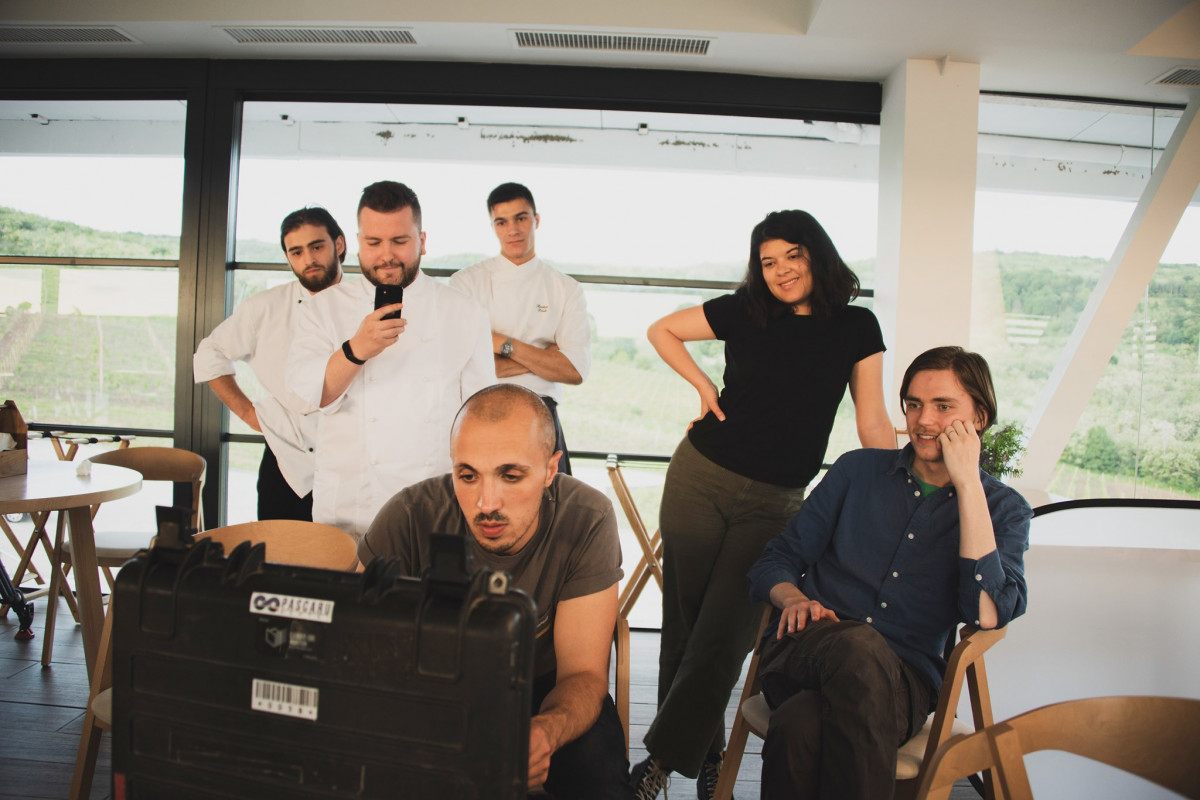 Changes in communication
When I started doing digital communication, everything seemed like a game, it was very interesting. At first you couldn't be too commercial, because you risked looking embarrassing. It was a game of making the brand and its values ​​known in a creative way, as if it were a friend, a real person, not a page.
There is also competition between the people behind the brands: who and how they react to various international days, holidays, newsjacking events, etc., so as to reach the press, who wrote about how creative brands are.
Then began the era of direct and ruthless shopping, in which more and more brands began to shine on offers, promotional magazines, discounts, discounts, price !!!! 1 I think that here flourished and was the era of online commerce, along with aggressive advertising . With the commercial came influencers, who sometimes promoted brands creatively, but most of the time – directly, ruthlessly and uniformly.
The pandemic period brought budget cuts in advertising, which were felt everywhere. That's how the investment in cheaper content, in product-oriented marketing solutions, in terms of price, less in terms of stories, started. And maybe it's better that way, because sometimes you have to take a break and look at what you've done so far and where you're going.
Storytelling, honesty, values ​​- these are the directions in which creation in advertising goes. Only brands that will invest in these directions will survive. The times we live in make us more sensitive to untruths and easily skip the blunder.
Dear campaigns
A good campaign is a story told in due course. The dearest campaigns I worked for in the agency were for "Zahăr Domnița". Including launching an app for cooking moms and their children – "Sweet Stories" and creating contemporary stories for this brand, inventing games, filming recipes, building an online community, and more.
As a freelancer, the most recent campaign I worked on was for Moldova Travel – "Moldova, your Christmas home", in which I reproduced the soul of Christmas in Moldova, from home, without Santa and Wham. I produced a series of three recipe-spots with an authentic atmosphere, with non-actors – a real family at home, in the boarding house. I also made illustrations that became postcards sent all over the world.
Sarmale:
Cherry croissants:
Steak polenta and carolers
Another campaign, just as dear, was also for Moldova Travel, the first campaign carried out during the pandemic period for inbound tourism. Tourism suffered a lot during the pandemic period, starting from here, I had to take on the concept of a campaign full of challenges and responsibility. I filmed in real locations with people who were the hosts themselves – employees or owners of those spaces. A campaign about hospitality was launched, supported primarily by locals, but also by the diaspora, neighbors and tourists who missed Moldova.
Be our guest, again:
What advertising has taught you
The staff and the professional got mixed up, there were very full periods, in which I learned, I dedicated myself, I created. There were periods of stagnation, in which one day did not differ from another. I met them. Now I recognize and accept them.
The intention is the most important thing when I start a project, to formulate for myself what I want to receive, what I want to offer.
I learned to ask simple questions, to go into details, to ask even if I receive resistance in response (very useful skills especially in the briefing or mentoring stages I had).
It is clear to me that my work is part of me and I will not choose projects that hurt me, even if the budget is very big. For this reason, I refused to run political campaigns and collaborate with brands that I did not resonate with.
I learned to say NO – valuable both professionally and personally.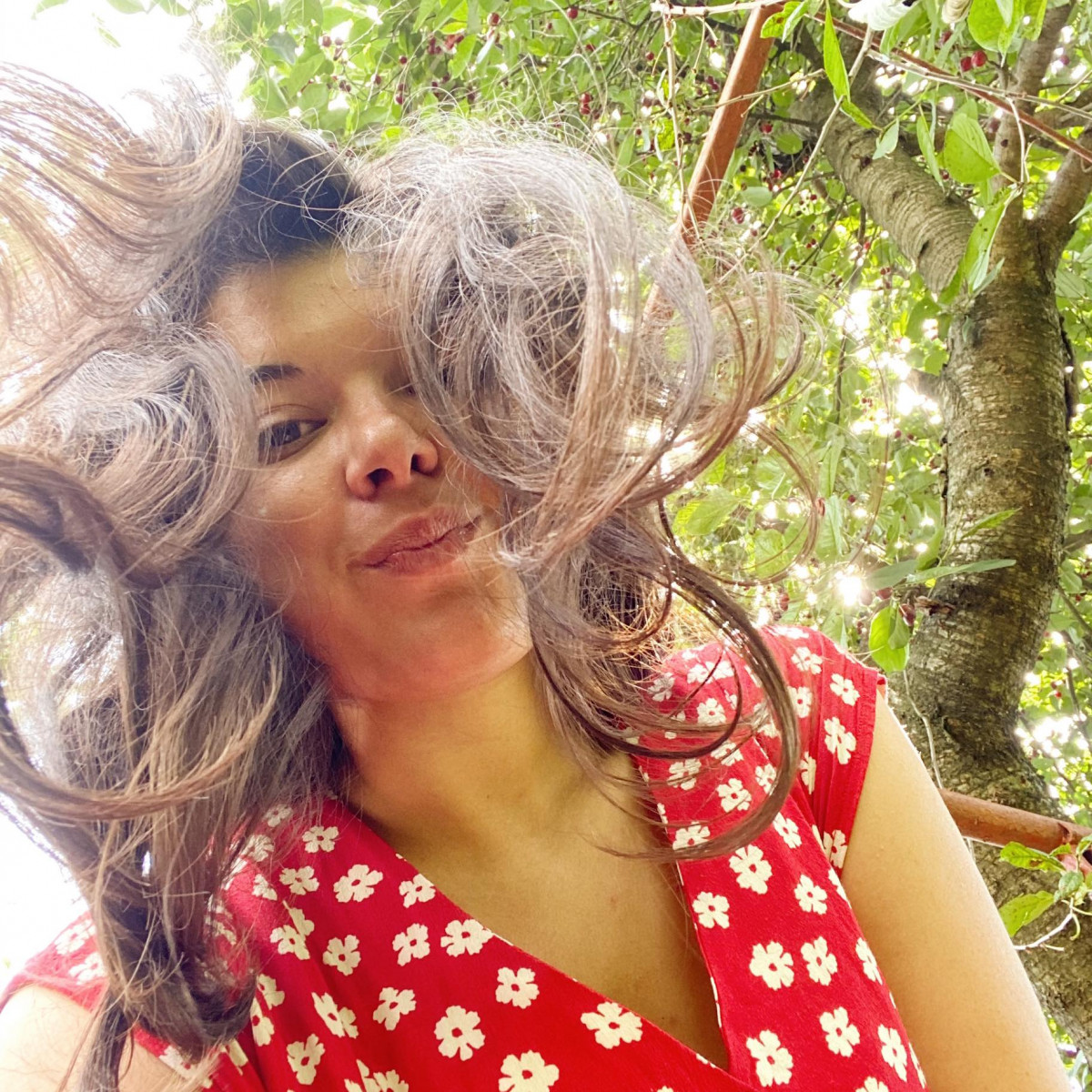 The transition from agency to freelancing
It was very hard. Emotional. The agency was a place where I started, where I lived many team moments, personal moments. I think I baked a year off, I couldn't admit it was time. But the pandemic came and when people were looking for emotional and financial stability, I rushed into this roller coaster.
I needed to be on my own, take a break, see if I still liked what I was doing. And I'm so glad I jumped in. So, no destination on the ticket. When you create, you need to be full on the inside, to be good with yourself, in the last year at the agency I had nowhere to go.
Agency clients and carers are looking for freelancers
My clients think it resonates with me. I wouldn't generalize here. I also collaborate with organizations, companies, individuals. I noticed that in working with freelancers, flexibility is appreciated, because one person makes decisions faster and things move more easily.
A freelancer in my field needs to be versatile, know a lot about other people's work. I, in turn, collaborate with other freelancers – directors, designers, authors, copywriters, etc. In this way we are a conglomerate, which I model according to the project, without the need to hire someone. I take responsibility for the projects and I am the one who offers guarantees to the clients.
I think the experience in the agency helped me a lot in this ability to work with different clients and specialists.
What did 2021 mean to you?
2021 was the busiest year of my life. I lost my father earlier this year because of Covid. I went through difficult personal transformations, which I learned to adapt to. It was the year I received my professional and personal freedom, and I accepted that I could do whatever I wanted. I think it was a year of social isolation, only with holiday getaways and filming. It was a year that did a lot of good long-term. I think I've learned to be more honest with myself and the world around me.
Expectations from 2022
The best projects and personal experiences I've had have come by chance and unplanned in my life, so I stopped making plans.
I would like to receive invitations to tell the stories of others, to mentor in communication, to collaborate with artists both from Moldova and from Romania.
I would love to meet more people.
---
Source: IQads by www.iqads.ro.

*The article has been translated based on the content of IQads by www.iqads.ro. If there is any problem regarding the content, copyright, please leave a report below the article. We will try to process as quickly as possible to protect the rights of the author. Thank you very much!

*We just want readers to access information more quickly and easily with other multilingual content, instead of information only available in a certain language.

*We always respect the copyright of the content of the author and always include the original link of the source article.If the author disagrees, just leave the report below the article, the article will be edited or deleted at the request of the author. Thanks very much! Best regards!
---