The UN Climate Change Conference (COP 26), held in Glasgow, Scotland, lasted for two weeks from the end of October, sought to set new common goals in the fight against climate change.
Compromises, special journeys
After successful efforts to relax, compromise and compromise, 196 countries have agreed to reduce the use of the most polluting fossil fuels, coal, and to eliminate subsidies for "inefficient" fossil fuels, but by the end of the century 1 , A warming target of 5 ° C can be maintained, and new, even stricter commitments will have to be made soon.
In addition to the countries, economic operators also took part in the conference, including, of course, the very affected car manufacturers – in the US and the EU, transport is responsible for roughly one third of emissions, and in the EU 70% of this is from road transport. is coming.
At COP 26, 34 countries – but also China and the United States, the world's largest car markets, and Germany and Japan, Europe's largest car markets – and several major cities and regions, 11 carmakers and 28 fleet managers signed the agreement on internal combustion motor vehicles. that only zero-emission cars will be sold in 'leading markets' from 2035 and globally from 2040 onwards.
The biggest ones were left out
Signatory carmakers included BYD Auto in China, Ford, General Motors, Jaguar Land Rover, Daimler (Mercedes-Benz) and Volvo Cars, but several giants, Volkswagen, Toyota, Renault-Nissan , Stellantis, a hybrid of Fiat-Chrysler and PSA, Hyundai-Kia and BMW and Honda, for example.
The main blow to reducing emissions from cars at the moment is electromobility, of which the four heavyweight players, of course, play a role – think of the VW ID family, similar vehicles from fellow brands (Audi e-trons, Škoda Enyaq iV, etc.), Renault Zoa, the Nissan Leaf, the Hyundai Ioniq, the Kia EV6, but even Toyota's future-focused bZ, which focuses primarily on hybrids – but for one reason or another, they haven't signed.
For the time being, Volkswagen believes that such targets are unnecessary because a significant part of global energy production still comes from fossil fuels.
"The date 2035 simply cannot be justified. We are just realists. We believe that in addition to accelerating the transition to electromobility, there must also be a 100% transition to renewable energy sources. The Volkswagen Group, which is present in all major markets around the world, has therefore decided not to sign the agreement now, "a BBC spokesman was quoted as saying by the BBC.
It is quick to note that there is a basis for the "objection": China's energy production, for example, continues to be based on coal and is even aimed at building additional coal-fired power plants.
Volkswagen's reluctance to burn itself badly with the diesel scandal a few years ago is understandable – let's say manufacturers have already been tricked with emissions targets – when it comes to meeting emissions targets, but more importantly, there are a number of markets worldwide – South -America, Africa, and even China – where it is simply inconceivable that by 2040, a purely electric range of products could be kicked into the ball, and VW will not give up on these. Where internal combustion motor cars can only be sold, they will also be marketed.
Transport accounts for a quarter of carbon dioxide
Nearly a quarter (24%) of global CO2 emissions come from transport. The remainder is brought together by housing (17%), operation of other buildings (10%), construction and its suppliers (20%), all other industrial activities (23%) and others (5%).
The bottleneck in transport is divided as follows: aviation accounts for 11.6%, shipping for 10.6%, rail transport for only 1%, everything else – e.g. operation of oil and gas pipelines – 2.2%, ie 74.5% for road transport (29.4% for freight transport and 45.1% for passenger transport).
It will not go without chargers
"Hyundai has previously announced that it wants to become carbon neutral by 2045. To achieve this, we are investing in new technologies and working with local authorities around the world to achieve our goals and create the necessary infrastructure to support the 100% transition to electromobility, "the South Korean giant told Energy Live News about the outage.
Toyota, which is a pioneer in hybrids but sees a more distant future in hydrogen-powered cars, thinks similarly to Volkswagen.
"Toyota agrees to reduce and then eliminate carbon emissions. Toyota will produce the most suitable vehicles, including zero-emission products, in different countries and territories in terms of preparedness for clean energy and charging infrastructure, in terms of industrial policy and customer needs, "the BBC was quoted as saying.
Toyota's argument for charging infrastructure also stops because we are still a long way from being able to charge millions of cars without local emissions. This is a serious obstacle, even in Europe, not to mention the less developed places.
Eric-Mark Huitema, director general of the Association of European Automobile Manufacturers (ACEA), recently set out on the EU for Fit for 55 program, which also aims to reduce emissions by virtually banning the sale of internal combustion cars from 2035. serious criticisms in this area.
According to the expert, all types of resources should play a role in achieving climate neutrality, with an emphasis on innovation and development rather than bans.
The head of ACEA pointed out that a 50% reduction in CO2 emissions in the EU would require 6 million chargers by 2030, which seems quite unrealistic at a time when 70% of the EU's more than 225,000 electric car chargers it is concentrated in three countries – France, the Netherlands and Germany.
"In most EU countries, hybrid cars dominate the alternative propulsion market, with a fleet share of over 10% in 15 countries," the ACEA leader pointed out, confirming Toyota's hybrid-centric policy.
Cheaper cars, full cooperation is needed
ACEA has also pointed out that rechargeable electric cars, due to their high cost, are only widespread in the EU, even in the richest countries with the highest GDPs, and can we expect from countries with more unfortunate destinies?
The arguments and approaches can be understood from both sides, as the problem with the climate is really huge, action is needed – in fact, it should have been taken yesterday, the day before yesterday – but the realities must be taken into account, and we did not even talk about the global economic and political situation. conflicts of interest.
"Without the commitment of the US, China and Germany, we will not achieve the emissions targets for 2025, as major carmakers need to line up," David Bailey, a professor in economics at the University of Birmingham, told the BBC.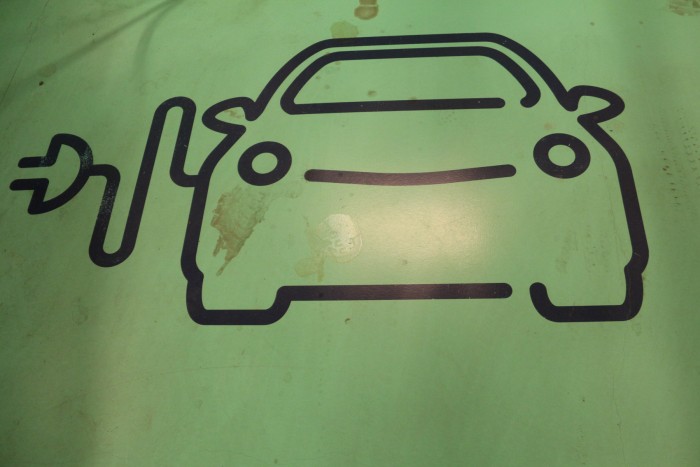 Nearly 11 million electric cars on the roads of the world
The global new car market shrank by 16% in 2020 due to the coronavirus epidemic, but the market for electric cars (plug-in hybrids – PHEV and pure electric cars together) still grew by 40%, with 3 million such vehicles sold out of a total of 63.8 million.
Growth will continue this year, in fact, only 2.65 million electric cars found owners in the first half of the year, their share of global sales rising from 3% last year to 6.3% in the first half of 2021. The highest proportions were in Europe (14%), but it is important to note that on the continent half of them were PHEVs, while outside Europe 80% were purely electric cars. By the end of 2021, about 6.4 million PHEVs and purely electric cars will be sold worldwide by the year – 2.4 million from the former and 4 million from the latter, virtually doubling sales.
By the end of the year, roughly 16 million electric cars will be able to run on the world's roads, one-third of them are plug-in hybrids and two-thirds are purely electric cars. In total, there are about 1.45 billion cars in use worldwide.
There is a lot of trouble with corporate hybrids
According to a survey by The International Council on Clean Transportation (ICCT), more than half (54%) of PHEV sales in Europe in 2020 were company / fleet purchases. Belgium and the Czech Republic had the highest share of plug-in hybrids, with the lowest share (6%) in Cyprus.
The distribution of purchases is, of course, only one thing, more important, and unfortunately much more worrying, that according to the ICCT, corporate PHEVs emitted three to four times more than their privately operated counterparts, ie those who do not drive their own refuel on a fuel card. also for savings and the environment, does not bother with more time-consuming charging, actually uses the car as a conventional internal combustion engine.
As we have already seen above, the fact that plug-in hybrids are already highly represented in electromobility in Europe, and overall corporate green policies do not work, to put it mildly.
---
Source: Vezess by www.vezess.hu.

*The article has been translated based on the content of Vezess by www.vezess.hu. If there is any problem regarding the content, copyright, please leave a report below the article. We will try to process as quickly as possible to protect the rights of the author. Thank you very much!

*We just want readers to access information more quickly and easily with other multilingual content, instead of information only available in a certain language.

*We always respect the copyright of the content of the author and always include the original link of the source article.If the author disagrees, just leave the report below the article, the article will be edited or deleted at the request of the author. Thanks very much! Best regards!
---