Magda Costache was a student in Răducăneni, reached a high school in Iași, due to a program that selects children with high IQ, attended the Faculty of Psychology and Educational Sciences, moved to London, where he continued to work in education, and then he returned to teach in Romania. Followed the Teach for Romania program, and since this year he is a full professor at the "Ștefan cel Mare" Dancu Secondary School, in Iași County.
As soon as the school year started, I realized that I had formed a wrong opinion, based only on the things I saw from the outside. My belief that we should never judge a book by its cover has become even stronger, says Magda.
During this period, Teach for Romania starts new projects for teachers eager to change things for the better in rural schools. We talk to those who have followed such programs and talk about their experience, the school in Romania, how it is the beginning of the department and the needs of the new generations of students.
The moment that changed everything
The moment that completely changed my life trajectory was moving from a rural school (Răducaneni, Iași) to an urban school in the fifth grade. Thanks to the ProRuralis program that selects children from rural areas with a high IQ, but with low financial possibilities, I became part of a group of students who moved from the country to the city to benefit from more opportunities. in terms of education.
From the 5th grade to the 12th grade, I was a student at the Theoretical High School "Vasile Alecsandri", Iasi, I then attended the courses of the Faculty of Psychology and Educational Sciences at the "Alexandru Ioan Cuza" University. After graduating, I moved to London where I lived for almost 4 years, if in the first 2 years, I tried to find my way working, volunteering at a school and going to English classes, the last 2 years I had spent working in education, supporting students.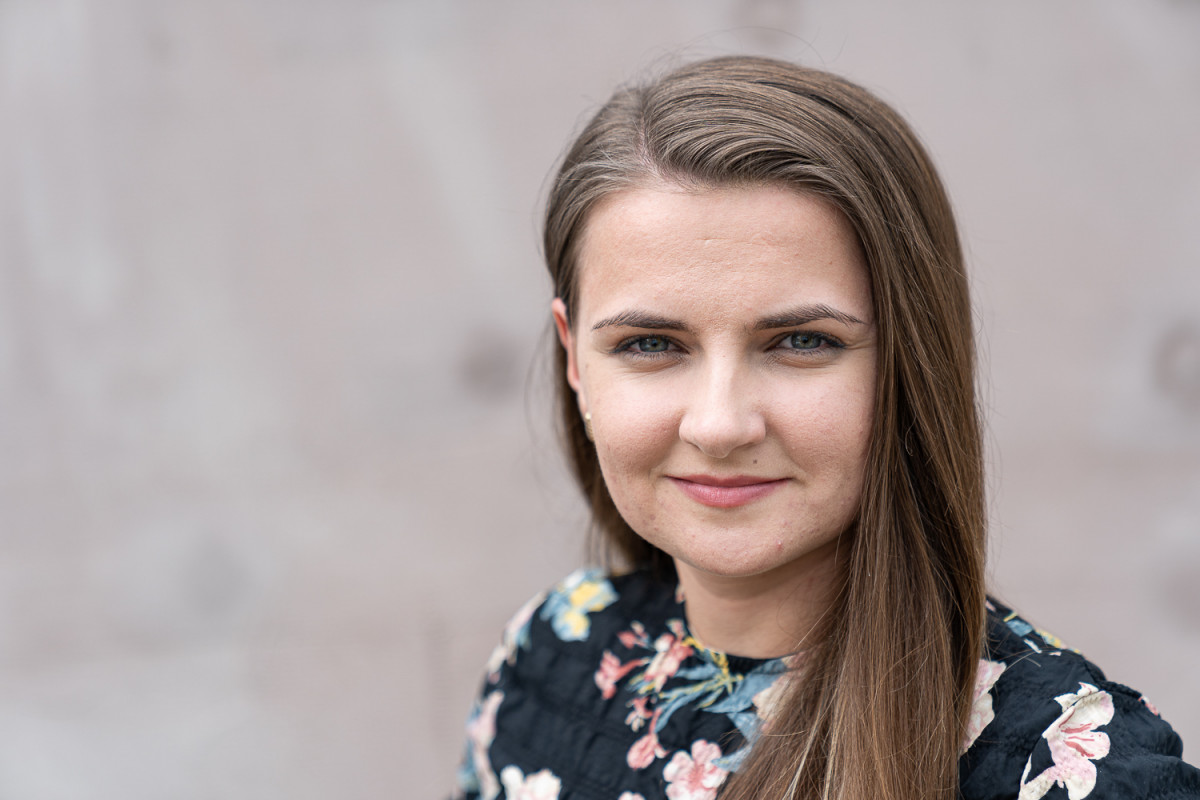 What kind of student were you
I am definitely in the category of a student who learned a lot and was always concerned with having high grades. However, I can't say that this chase for grades helped me in any way, but rather stifled my chance to discover my passions.
I think I liked the school as a whole and the summer holidays often seemed long. In school we had the chance to have teachers who teach with passion and who made us students not see school as a burden, but as a natural place where we should be.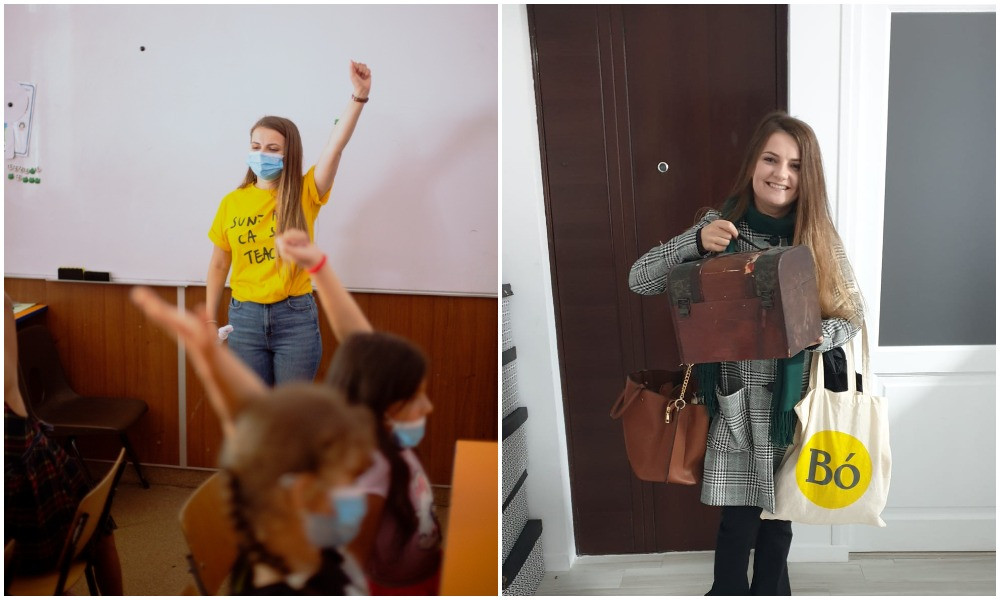 How you decided to teach
It was not a time when I decided to teach, but rather I think I was born with the desire to be a teacher. Ever since I was little and I received the question "What do you want to do when you grow up?", My answer has always been "teacher". So, I was never in the category of students who did not know what to do after graduating from high school, and choosing the faculty was a natural step that did not cause me problems. I don't think there is a better job for me than teaching.
early
Since this year, I am a full professor at the "Ștefan cel Mare" Dancu Secondary School, in Iași County. When the list of tenured positions was displayed before the summer exam and I saw the name of the school where I teach, I was not convinced that my place could be here, because as a Teach teacher I knew I had to go to a school in a community. vulnerable, and the Dancu school did not seem to fit, even if the socio-educational risk index was higher than 2.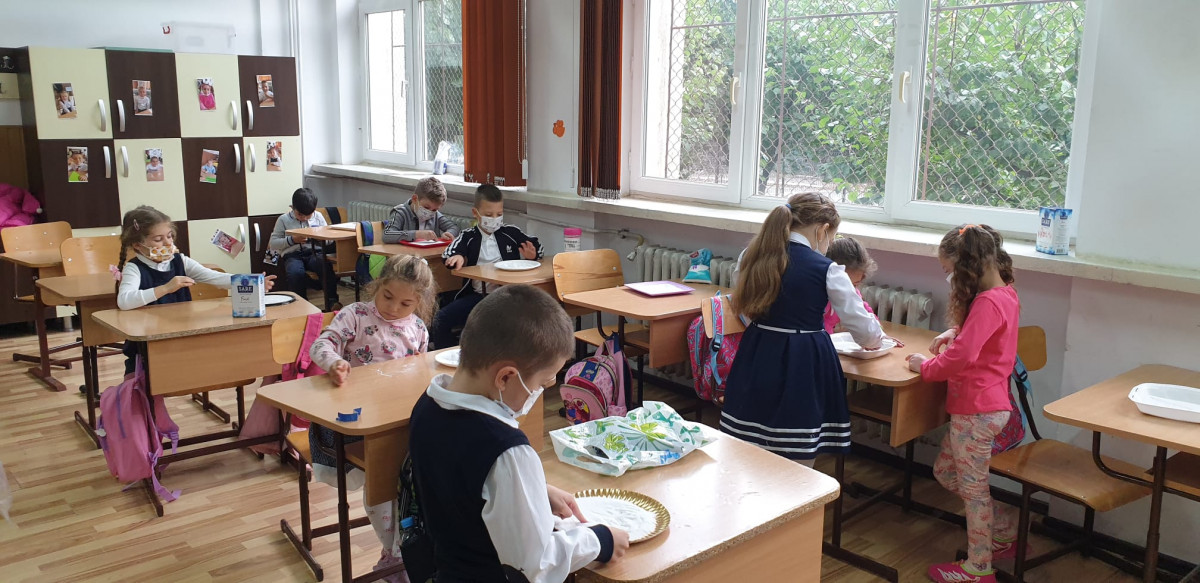 As soon as the school year started, I realized that I had formed a wrong opinion, based only on the things I saw from the outside. My belief that we should never judge a book by its cover has become even stronger. The school is quite well equipped, has trained teachers and an open management that tries to meet the needs of teachers and students as much as possible with the resources at its disposal.
I teach 21 students in the preparatory class. I have some wonderful, curious children that I like to brag about everywhere and that I ended up talking about like a mother who always has something to say about her puppies. As a mother, I am also worried about the problems that some of them face and that I try to find solutions to. One third of the children in my class did not attend kindergarten for various reasons, some children have one or both parents who went abroad, and this is reflected in the behavioral problems they show, some children come from families with financial means. very small, and others from large families.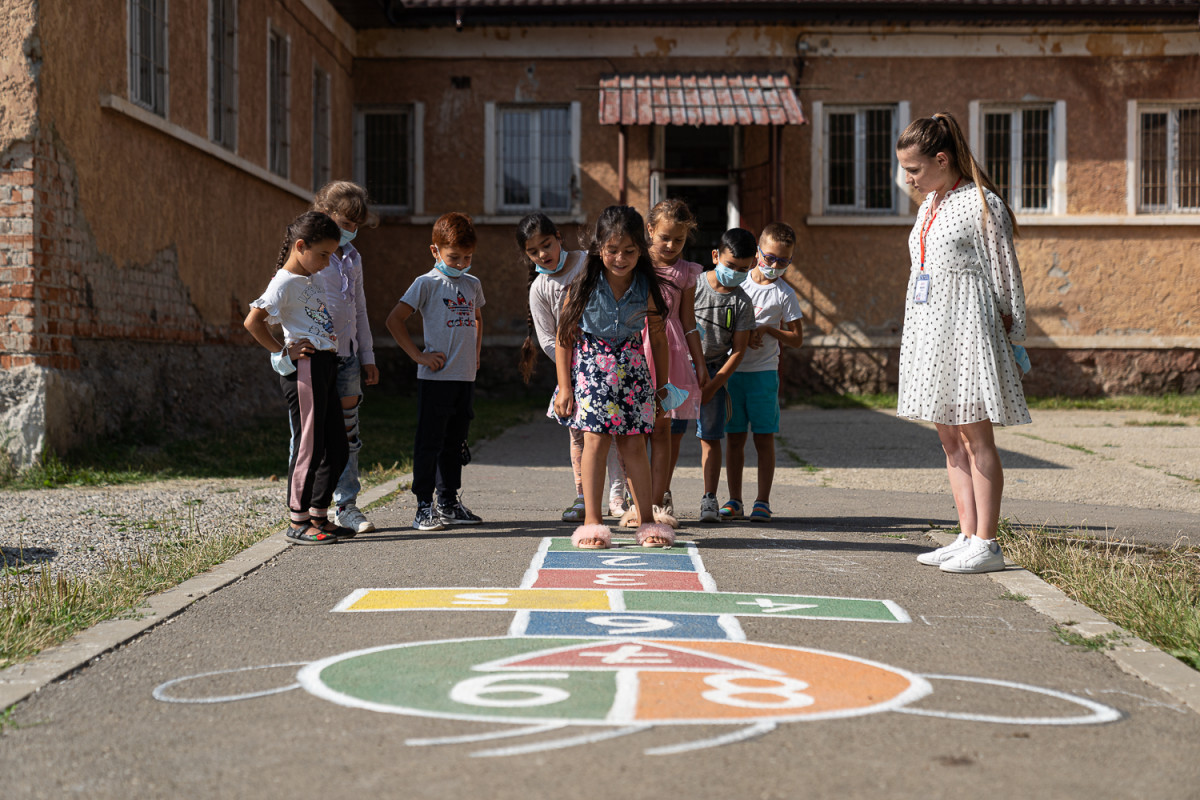 Expectations & fears
At first I was a little scared that maybe my place is not here and that I will not cope. I thought that my lack of experience would somehow stop me from offering my best. Along the way, I calmed down because I realized that I was what my students needed. I make an opportunity to learn from everything and I try not to leave any student behind. Of course, I also have days when I feel that things are not working out for me, but I have learned to be a reflective teacher who takes time every day after hours to think about what he did well and what did not work out, and that it helps to bring a better and better version of me to class.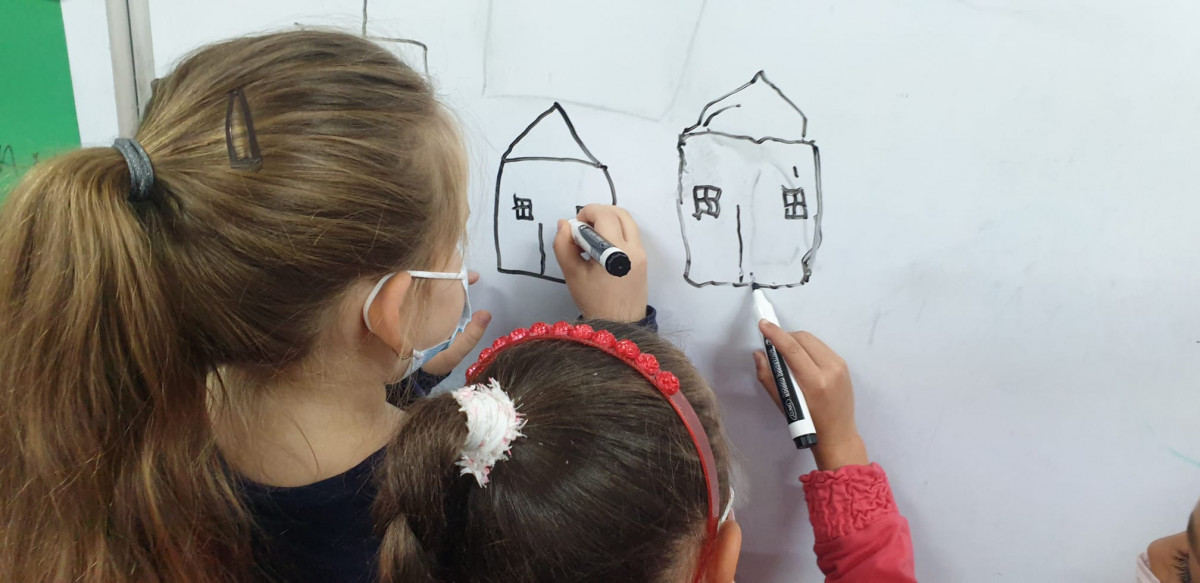 First year
I have actually spent 6 weeks in class so far. I like to say that I chose to take the preparatory class to grow up with them. We grow up together and I want to make sure that I give them all the opportunities to become independent, and they help me become the teacher that today's students need.
What was the hardest for me was not the activity in the classroom, but rather the mountain of documents that a teacher's portfolio must contain, an aspect that you learn on the go, because no one teaches you in college about he. There are so many beautiful things that happened to me in class that I don't know which one to frame as "the most beautiful". However, among the ones that stand out as special to me is when the students come to school with a smile on their face, when they tell their parents that they want to sleep at school with the lady or when I empower them and they assume this.
Experiența Teach for Romania
I wanted to join Teach from the first year of college. In March 2015, I participated in a conference held in Iasi where the program was presented. Their mission seemed so important to me and I identified very well with it. I realized that I was in a place where someone verbalized the values ​​that I was guided by when I referred to quality education. I could not enroll in Teach then because I did not have finished college, and Teach did not even work in the area of ​​Moldova. Once we decided to return home, I knew that I wanted to practice in the field I had studied, but I knew that I wanted to enter education with the people from Teach. So, in October 2020 I applied to join Teach, followed by a complex selection process, a long series of trainings where I can say that I took a lot of information and examples of good practice and I arrived in August 2021 to complete successfully the Academy of Leadership and Pedagogy, and today to be a teacher supported by Teach for Romania.
Teachings
Life changing! Although my answer may seem cliché, I assure you it is not. I learned a lot of things that help me get to know myself and understand others. I think the most important thing I realized during the training is that learning can not happen if the basic needs of the child are not met, you can not expect a child who can live in a family climate conflicted to come to school with a smile on their face and easily learn everything you teach them. Therefore, I consider it very important to know the needs of the class, to establish a framework of confidence and security in the classroom before focusing on teaching-learning.
Why this program is important for teachers in Romania
I always say that what is taught in Teach should be the curriculum used for the faculties of Educational Sciences. Teach trains teachers multilaterally, just as it is normal for a teacher to be trained. It helps you get to know yourself and gives you the tools you need to do that, it gives you the information you need to teach in class: from teaching strategies to classroom management elements. Also, very important, entering this program, you become a member of a community that is always there to help you, that may have encountered the same problems that you face and that may have answers and solutions.
Superputerea ta
At the department I am the experimenting professor. I can't say that I discovered exactly my style, but rather I am the teacher who reads the class and adapts to its needs. I am in a relationship with my colleagues at the beginning, considering the short period since I work at this school, but I can say that I have created a beautiful relationship with the other two colleagues from the preparatory classes with whom I always consult and ask for advice when I need help.
Students see me as the teacher they can trust and who helps them turn their mistakes into learning opportunities. Replies from them like, "Ma'am, give us a second chance." (I laughed a lot at that) or "Look, ma'am, you trusted me and I didn't play during class" helps me understand that they feel comfortable with me.
In the preparatory class we most often use learning through play, although my children love to write. I can't forget how fascinated they were when they first wrote in notebooks.
I never start class without checking the mood of the children. I ask them from the beginning how they feel, and they show me, using their thumb: ok / not ok / so and so. Those who show me that they feel different than ok, have the chance to tell me why they do not feel well, and during the day I make sure that they make them feel important and that I give them the opportunity to change their condition.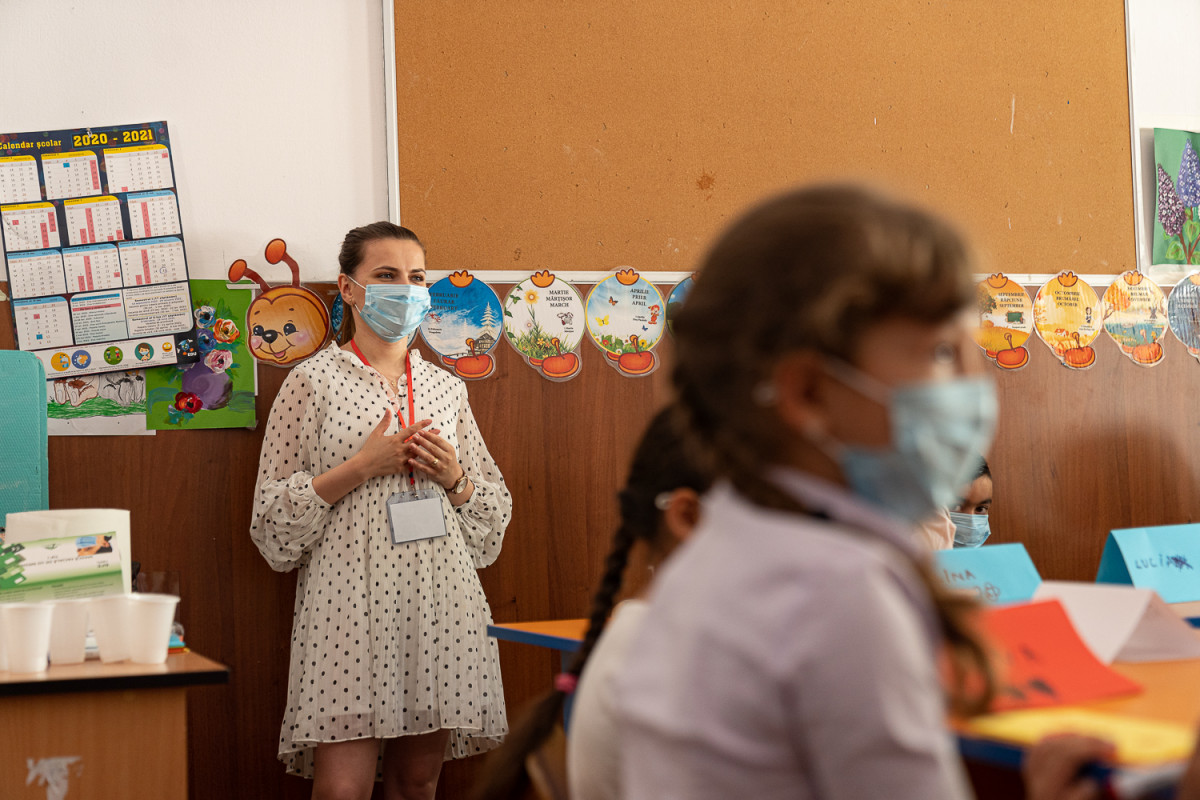 Romanian school
From my point of view, the Romanian school can see some improvements in recent years. Increasingly trained teachers have also turned to rural areas, and this gives children the chance for a quality education, although there is still a long way to go to reduce the discrepancies between rural and urban areas.
A strong point is the emphasis on skills and not on knowledge, which gives the teacher more autonomy in terms of design.
A change that I think would improve some aspects of the Romanian system would be decentralization. I believe that schools should have more autonomy in terms of decision-making, because that way solutions could be found to the problems they face. We need to be aware that the problems are different, so tailored solutions are needed.
The effects of the pandemic
Because I don't have much experience in the department, I can't answer this question in great detail. What I can say is that not many students in my class have already acquired the purchases that a child who graduated from kindergarten should have. However, I am confident that this year we will be able to recover and form the necessary acquisitions to start class I successfully.
---
Source: IQads by www.iqads.ro.

*The article has been translated based on the content of IQads by www.iqads.ro. If there is any problem regarding the content, copyright, please leave a report below the article. We will try to process as quickly as possible to protect the rights of the author. Thank you very much!

*We just want readers to access information more quickly and easily with other multilingual content, instead of information only available in a certain language.

*We always respect the copyright of the content of the author and always include the original link of the source article.If the author disagrees, just leave the report below the article, the article will be edited or deleted at the request of the author. Thanks very much! Best regards!
---