Anticancer diet. Every hour, a Romanian dies of lung cancer and two other lung cancer patients end up in the hospital. Lung cancer ranks first in Romania, both in the number of diagnosed cases and in the number of deaths registered among men, and more recently it is a frequent cause of mortality among women as well.
Every year, more than 11,000 new cases are diagnosed in our country, representing 13.6% of all new cancer cases diagnosed annually and 20% of cancer deaths in our country. Survival rates in lung cancer are very low compared to other high-incidence cancers – the current 5-year survival rate in Romania is only 11%, among the lowest in Europe.

You might also be interested in: Anticancer diet. Nutritionist: "This type of food…
Lung cancer is an extremely complex and silent disease, it does not show symptoms in the early stages, as a result approximately 75% of cases are diagnosed in advanced stages of the disease, inoperable. In order to improve treatment outcomes and, with them, survival rates, lung cancer must be diagnosed in the early stages of the disease.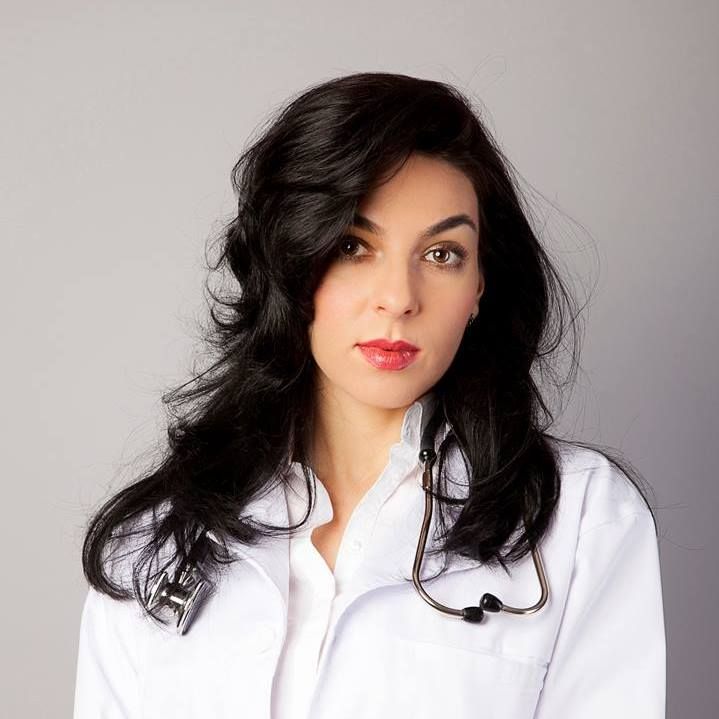 Dr. Ruxandra Pleșea, nutritionist, diabetes and metabolic diseases doctor explained, for doctorulzilei.ro, what the diet of a lung cancer patient should contain.

Doctor of the Day: – How can nutrition influence the health status of oncology patients? Does this contribute to the survival rate?
Dr. Ruxandra Pleșea: -Food affects the health of any person, in whatever conditions he is in. The diet matters even more when the person is in a situation where the body needs to be helped with quality nutrients.
You might also be interested in: Vladimir Putin fell down the stairs and hit his co…
There are studies that show that nutritional balance characterized by variety and the presence of all food groups has a much stronger positive effect than certain nutrients administered separately. According to large-scale studies, patients who had balanced and nutrient-rich diets had a 65% lower risk of death than those who did not pay attention to this aspect.

You might also be interested in: The first airport in the country to implement a ser…
DZ: -Are there foods that increase the risk of cancer (meat, dairy, sugar, chicken with hormones, soy, sausages, fruits and vegetables with pesticides)?
RP: -Foods in their authentic form and consumed as part of a varied and balanced diet, do not increase the risk of cancer, there is no evidence for this. We are referring here to meat and dairy. Regarding the others, there are researches and studies that attest to the fact that through exposure to excess processed foods, in diets very rich in sugar and pro-inflammatory type, cancer diagnoses are more frequent.

You might also be interested in: A well-known TV presenter, emergency at the hospital…
DZ: -But which helps the immune system in case of illness (superfoods with increased antioxidant content, organic foods)?
RP: -The immune system is helped by a healthy diet in general and there are no magic foods to rely on to induce major changes in the immune system. Balance, variety and quality are to be pursued rather than eating a few superfoods within a not-so-healthy diet. Foods rich in antioxidants are intensively studied, their role is well known in prevention, but the fruits are obtained if we practice their consumption over a long period of time within a balanced diet.

You might also be interested in: Eight glasses of water a day might be too much! How…
DZ: – Is coffee beneficial, due to the content of antioxidants, or harmful due to caffeine?
RP: – In many studies, the positive effects of coffee consumption have been certified, including at the level of the intestinal flora, but this does not mean that the beneficial effects increase as we consume more coffee. In case of overdose, the effect of caffeine is counterproductive. In such a case, it is not recommended to exceed two servings of coffee per day. Depending on each person's enzyme equipment, we can also find patients who do not tolerate coffee at all.

DZ: -I know that excess alcohol increases the risk of disease, but what about red wine that contains resveratrol?
RP: -Resveratrol is a polyphenol with very good antioxidant properties that can also be found in other food sources (blueberries, cranberries, grapes, pistachios, cocoa or hazelnuts), not necessarily only in red wine.
In general, alcohol is a toxic product and it is the dose that makes the difference. Statistically, we could tolerate half a glass of red wine without risk, but there are also particular situations in which alcohol is not tolerated at all. Alcohol consumption for the sake of resveratrol is not to be encouraged, it can be covered by other, much healthier sources, as I said.

DZ: -How should the eating style of a patient diagnosed with lung cancer change? What foods do you recommend to avoid from the nutrition plan?
RP: – Unhealthy habits should be changed. It is preferable to avoid highly processed foods (sausages, processed fats,) foods with many additives, dyes. Diets with a lot of sugar and a high glycemic index, fried foods should also be avoided and at the same time foods that provide sufficient protein and caloric needs should be introduced into the diet. These foods must have properties to balance the intestinal flora, include a wide variety of vegetables and fruits, healthy fats, especially vegetables, legumes, nuts and seeds.

DZ: -What are the nutrients that lung cancer patients need and from which food sources can they get them? What foods should not be missing from the diet of these patients?
RP: -The diet of each patient facing this diagnosis should be personalized and adapted to his needs and goals as a patient. A balance between nutrients is needed, a good protein intake from animal sources (meat, fish, dairy, eggs) but also from vegetables (legumes, seeds), a comfortable amount of carbohydrates with slow assimilation to give energy – from whole grains, whole grain pasta, whole grain rice, baked potatoes, quality fats (cold pressed oils, nuts, seeds). In addition, a good and constant intake of micronutrients and phytocompounds from fresh vegetables and fruits is also needed. The diet of a patient with this diagnosis should not differ much from a balanced diet suitable for any person, but there will also be a need for periods when the diet adapts, especially during certain phases of the treatment the patient is undergoing.

DZ: -Many oncological patients give up meat, fearing that this food would contribute to the deterioration of their health. What do you recommend?
RP: -It is recommended to avoid excess meat and in general excess of any food or food group. But complete avoidance is not the best solution, especially during periods of illness when it is very important to ensure the protein requirement. Since cancer is a consuming disease, it is sometimes quite difficult to maintain a correct protein and energy intake, but it is an important aspect that should not be neglected. If good quality meat is consumed in moderation, there is no cause for fear. Patients can find some relevant examples of preparations specially formulated for cancer diagnosis in the platform http://onco-plan.ro/. Many of the recipes presented there contain meat, among other foods in healthy amounts and combinations that help them keep their strength in the context of cancer.

DZ: -Do vitamin and mineral supplements help or harm patients diagnosed with cancer?
RP: -These supplements help if they are administered when we cannot provide the necessary nutrients through food, but they are not administered during chemotherapy treatments, with few exceptions. Depending on the patient's condition and the results of his analyses, it is often necessary to help the diet with vitamins and minerals to normalize the levels of the analyses, but as a rule it is recommended upon the indication of the attending physician.


---
Source: DoctorulZilei by www.doctorulzilei.ro.

*The article has been translated based on the content of DoctorulZilei by www.doctorulzilei.ro. If there is any problem regarding the content, copyright, please leave a report below the article. We will try to process as quickly as possible to protect the rights of the author. Thank you very much!

*We just want readers to access information more quickly and easily with other multilingual content, instead of information only available in a certain language.

*We always respect the copyright of the content of the author and always include the original link of the source article.If the author disagrees, just leave the report below the article, the article will be edited or deleted at the request of the author. Thanks very much! Best regards!
---