Mips is a safety system integrated in particular into bicycle helmets to prevent concussions. How does it work ? What is it used for ? How has it evolved since its creation in 1995? The CEO of the company told us everything in an interview.
You may have never heard of Mips, a Swedish company founded in 1995 by neurosurgeon Hans von Holst and Peter Halldin, then a student at the Royal Institute of Technology in Stockholm. And yet, chances are that the technology imagined by the duo and industrialized by the company is in your bicycle, mountaineering or construction helmet. Because Mips is clearly part of the club of companies that do not need marketing to operate their business. Worse still: if it were to become too well known to the general public, too noticed on the helmet models it equips, part of its mission would not be fulfilled.
But then, what is Mips? Why is a helmet underlay marketed by brands ranging from Specialized to Black Diamond, via Cannondale, Cube, BMW, Oakley, Abus or POC so important for the safety of those who wear it, especially cyclists?
We caught up with Max Stransdwitz, current CEO of the company, to discuss the past, present and future of Mips.
thatis it that Mips in a helmet?
I was not in the business when Mips was created. The history of Mips began in 1995, when one of our founders, a neurosurgeon, saw many patients who were victims of road accidents. When he received these people, he examined their helmet to understand what had really happened.
In many cases, there was no impact to their helmets, but they still suffered severe trauma. So he began to study helmets to understand how they were constructed. And what he quickly realized was that most of the stuff that exists today actually protects your skull and bones. If they fall directly to the ground, it is extremely rare for people to have a skull fracture while wearing a helmet.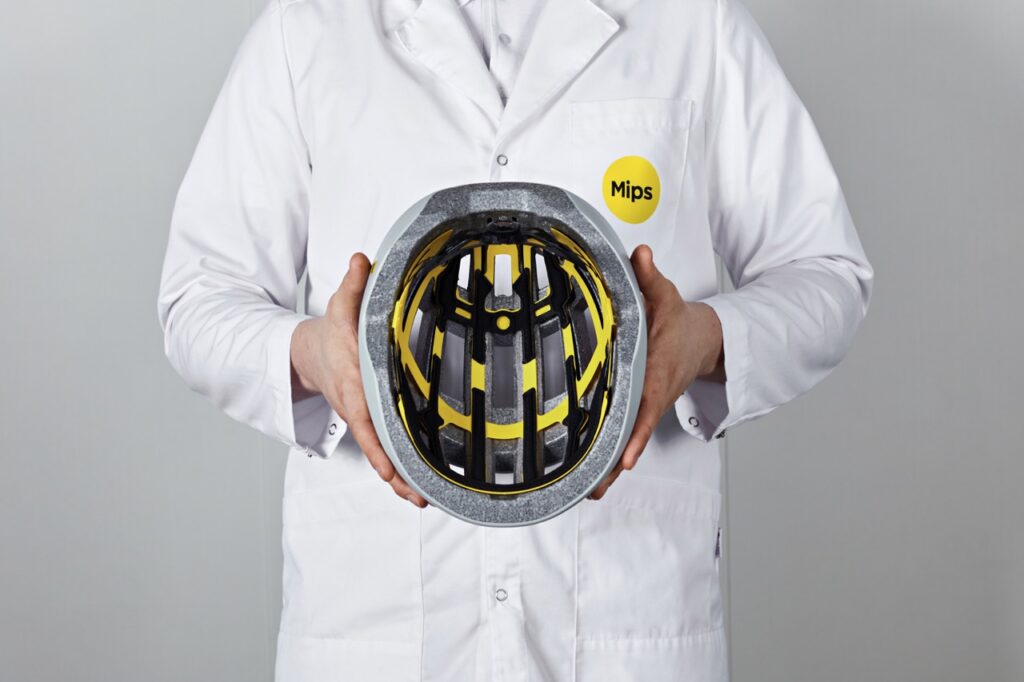 But bike helmets aren't particularly good at protecting against brain damage. To understand how Mips works, you must first remember that your brain is floating in the water inside your head. If you move suddenly, your brain will move a little inside. And that's not a problem.
The worst that can happen is you have a sudden movement and suddenly come to a stop. Because when that happens, the force generated has to go somewhere. And as the brain floats in the water, it starts to move a little too much. That's how you can get a concussion. In the worst case, the shock to the brain is irreparable and that is when you will suffer long-term consequences.
How does Mips work?
Imagine riding a bike, hitting the curb and falling over the handlebars. You usually hit the ground with a certain speed, at a certain angle and not directly at a right angle. What usually happens is that the head gets stuck in the soft material that makes up the inside of the helmet. The force generated by the impact has to go somewhere though, and that's when you experience the brain spin.
This is where Mips comes in. Inside every helmet equipped with the Mips system there is a low friction layer. Mips is a very low friction material that allows the head to move inside the helmet approximately 10-15 millimeters and redirects energy away from the head. If you take a traditional helmet, you will be stuck in the helmet. If you take a Mips helmet, you will continue to move inside during an impact. And suddenly, your brain will not be propelled against your cranium.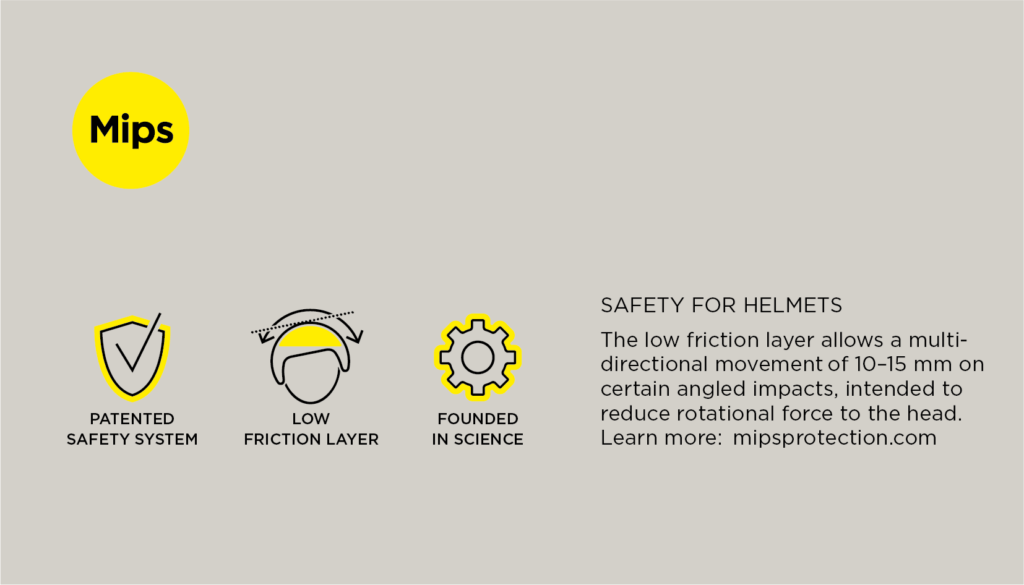 What tests show you that a helmet with Mips technology is better than an unequipped helmet?
We never publish our own tests because we think it's bad for the industry. We let independent laboratories test our technologies. If you have technology that is strong enough, you can rely on independent testing. Many scientific publications on how the technology works have been conducted, many universities around the world have tested and approved the technology. This, in my opinion, is what made it successful.
On the practical side, we receive letters every week from consumers around the world reporting that doctors say Mips made a big difference in their accident. And of course, we did crash reconstructions in the lab to determine how well the system works. And it works.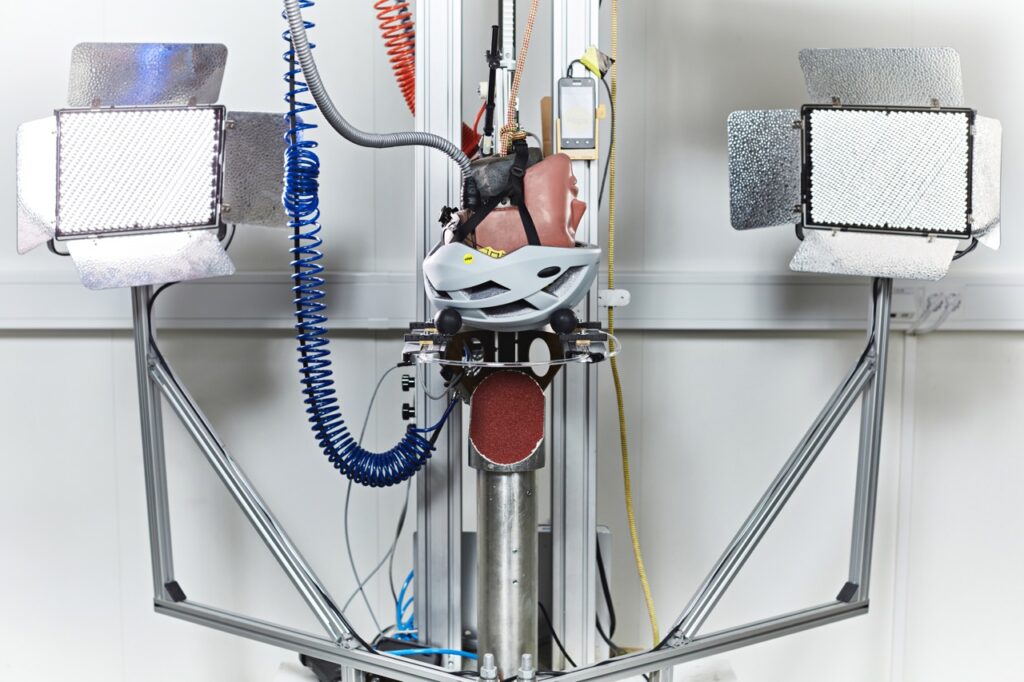 What have been the biggest evolutions of the Mips system?
I think we realized in the early years of commercialization that we needed to make the technology more accessible. And by that, I mean more affordable. The first solutions that we developed, we really supported full integrations into the helmet — they were extremely complex to achieve. Each helmet ended up costing around $150-$200 extra in the store, which is outrageously expensive for a lot of people.
To tell you how important the work on the price has been: in 2023, you can find Mips technology on helmets sold for 35 euros in stores. We have achieved this optimization by creating a much cheaper product that works the same way and can be integrated directly by our partners. And so for me this is our biggest evolution: making the Mips system much more accessible.
Does the general public know that Mips exists?
I think people are increasingly aware that the Mips system exists. On our market studies, we see that 45% of cyclists know the brand on the American market and around 35% on the European market. But there's a paradox we're also proud of: the better we do in a helmet, the less visible we are. Seven grams to have Mips technology in a helmet worn on the Tour de France: we are invisible to the user. And that's how it should stay. Our yellow logo is perhaps the only thing that remains recognizable to the general public when purchasing a helmet.
As we cannot be seen on a helmet, we have ambassadors who do the work of evangelization. We have Marion Haerty, who is the best freeride snowboarder in the world, Brandon Semenuk, the best male mountain biker in the world. We have Kate Courtney on the bike side as well. These pro athletes all use Mips helmets that match their activity and promote it on our behalf.
For further

Does a Mips cycling helmet have the same technology as a Mips mountain bike helmet or a Mips climbing helmet?
The principle is the same because it is about redirecting energy, but the impact is not the same. If you go mountaineering, for example, you have a certain type of accident: you can climb and hit the wall of the mountain or get hit by a stone. When you cycle or ski, you move very quickly. The type of impact between the two activities is different. But they all come back to the same problem: there is a tangential force, an angular impact. In short, an energy that we need to redirect. That's our job: we now have 12 different technologies that try to redirect energy, depending on the nature of the impact. From construction helmets to bicycle helmets.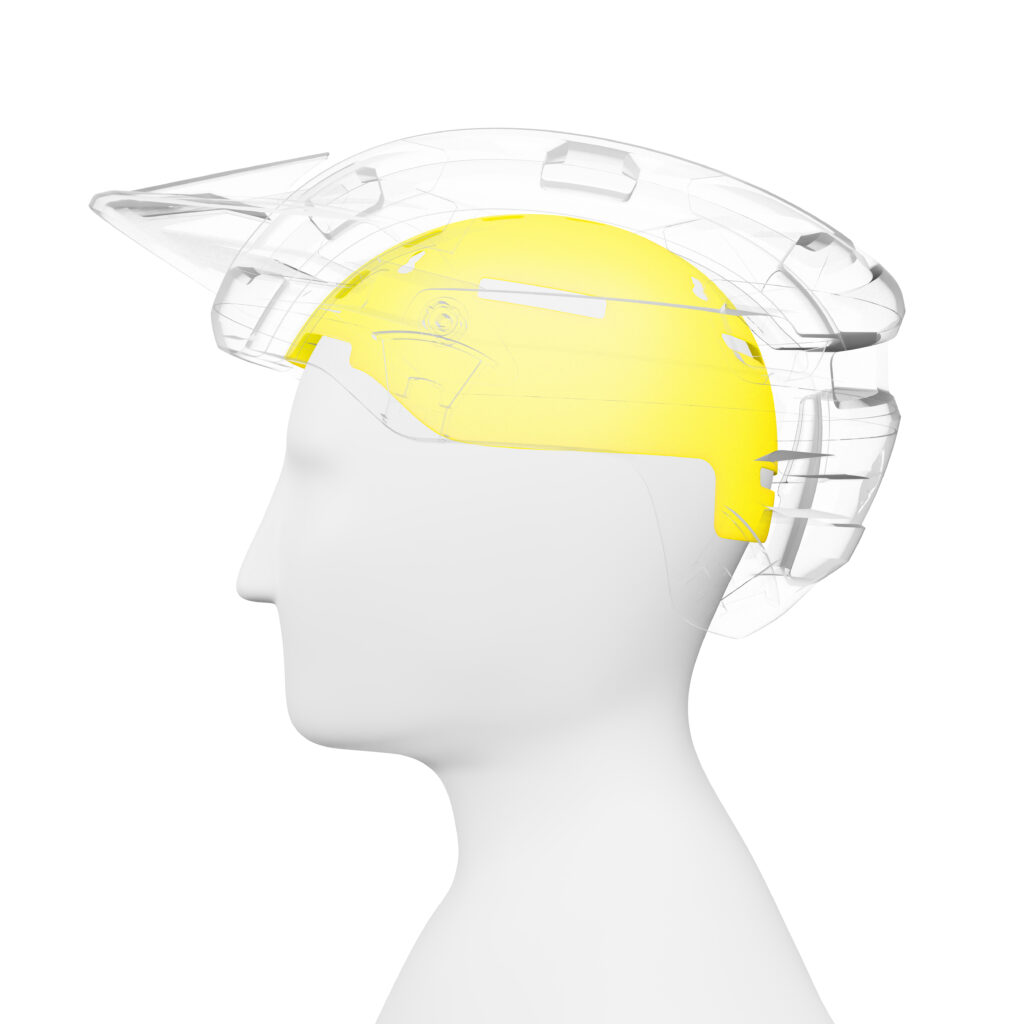 What is the future of the Mips system?
We have just over 1,000 different helmet models fitted with Mips membranes on the market. It is a fantastic achievement. Almost one helmet with Mips technology hits the market every working day. But I think we are only at the beginning of our journey, because there are still many things to invent. For example, the electric bike challenge. When you travel on an e-bike, you introduce high speed, which means you have to design a helmet differently. You want to have a helmet that may not be as ventilated. And above all, who is suitable for other users: there are many older people who are starting to ride e-bikes. They reach a speed that they have not known for 30 years, according to their age and their physical form. We still have a lot of work to do to create helmets that are really suitable for these users.
For further

I also think that eco-responsibility is an area in which we must move forward. How can we ensure that the whole industry is pushed to produce much more sustainable products? We've done a lot of projects, we've introduced a lot of recycled materials into our products, but we've committed to a goal based on the Paris Accords: to reduce our carbon emissions by around 90% by 2030. And we want to involve the whole industry.
Which Mips helmet to choose for riding a bike or scooter?
As Max Strandwitz mentioned during the interview, Mips helmets are getting cheaper and cheaper.
Specialized Align II : the reference equipment manufacturer has created several helmets equipped with Mips technology. The Align II is a ventilated entry-level model that will suit many body types and is available in many colors.
Decathlon Van Rysel Roadr Mips : at Decathlon, the Van Rysel brand puts Mips in the spotlight on a ventilated, aerodynamic and compact road bike helmet. Available in black, khaki and pink.
Helmet VTT POC All Air Resistance Spin : POC is the first brand to integrate Mips into a helmet. It offers many mid-range helmets equipped with technology, especially for more sporty outdoor activities such as mountain biking.
Giro Ethos Shield : Mips technology, visor, front and rear LEDs for maximum visibility, easy adjustment of the helmet, fleece covering for long sessions… the Giro Ethos Shield is definitely a high-end over-equipped helmet.
---
Subscribe for free to Artificials, our AI newsletter, designed by AIs, verified by Numerama!
Some links in this article are affiliate. We'll explaine everything here.
---
Source: Numerama by www.numerama.com.

*The article has been translated based on the content of Numerama by www.numerama.com. If there is any problem regarding the content, copyright, please leave a report below the article. We will try to process as quickly as possible to protect the rights of the author. Thank you very much!

*We just want readers to access information more quickly and easily with other multilingual content, instead of information only available in a certain language.

*We always respect the copyright of the content of the author and always include the original link of the source article.If the author disagrees, just leave the report below the article, the article will be edited or deleted at the request of the author. Thanks very much! Best regards!
---