As every summer, this year too many teenagers are looking for a job for the big vacation months. What does the post-Corona youth labor market look like, what jobs are available to them and are these days, when many people are still in the IDF, the demand for young guys greater than in previous years?
One of the industries that will be very happy to accommodate teenagers is hotels. "Unequivocally for teens this summer it will be easier to find work on the big holiday than in previous years," states Golan CohenIsrotel's VP of Human Resources at the Isrotel hotel chain. "Due to the application policy, there is a shortage of workers in the hotel industry. In previous years, we at Isrotel insisted on employing teenagers from the age of 17. This year we also approve from the age of 16. Of course according to all the sections of the law, "he said.
"In addition, until the age of 17 we pay them a salary like the minimum wage for adult workers, and not the minimum wage for youth, which is lower. While over the age of 17 we pay 31 shekels an hour. We try to encourage teenagers to come and even post dedicated ads for them, which is not. "We have done it before. In this freedom we embrace them with a welcome, just to come, hoping that after they finish the army they will come back to us. It is also a fun job that they enjoy," he added.
"Every year, towards the start of the holiday, teenagers know that there are some hotels looking for reinforcements for the summer days," says Chen Michaeli, Dan's VP of Human Resources Dan. "Towards the end of June and the end of August, the hotels are increasing their seasonal manpower. This year, apart from the seasonal workforce, there are some shortages in some places as a result of the Knesset. Therefore I estimate that if every year there is a demand for these guys, then today, in resorts where there is domestic tourism, there will be greater demand for teenagers. "In our hotels in Eilat, Herzliya, Caesarea, to some extent in the Haifa and Safed area – areas frequented by Israeli vacationers – where we will need reinforcement, and some of it will be in the hands of the youth. However, in areas like Jerusalem and Tel Aviv it will be less expensive.
What do teens do in hotels?
"They usually deal with things they do not need prior skill such as helping open umbrellas in the pool, household chores and dining room service, where easy to train, and of course these are crafts that the Youth Work Act allows. Legislative rates for employing teens are lower than the regular minimum wage, but We pay them the usual minimum: NIS 29.12 per hour of work. "

Michaeli notes that he estimates that young people who are currently in the Knesset will start knocking on doors in the coming weeks, as soon as the Khalat ends, but he says it will be gradual and slow. "I do not anticipate an onslaught of workers wanting to work," he says. "Therefore, in my opinion, if in a normal year for the youth there was a place, this year too they will have an opportunity in hotels, and even more. In the hotel industry there is a huge shortage of staff in almost all positions, and the departure of school students on vacation helps us greatly meet staffing needs. The hotel, "adds Ronen Cohen, VP of Human Resources at Africa Israel Hotels, which owns the Crowne Plaza, VERT and Indigo brands.
"The roles that teens integrate into are pool help, waitresses, service center and Belle Boys. Some also work as assistant cook. Every summer, regardless of Corona, we integrate teens. Now it gets sub-validated due to the huge shortage of manpower. Every summer it is necessary We have chosen to take on workers from the age of 17, and for a long time now we have not paid them a minimum wage for youth, but a regular minimum wage, and for some even more, depending on the job. "Teens are loyal and responsible workers who do the job wonderfully."
But they usually only come for two months.
"In the reality in which we currently live, after the Corona, with half the country in the Gulf, their solution is ideal for us, even if it is for two months. "I assume that in the coming months the issue of the Knesset will end, and people will return to work."
delusional

"We also have a crazy shortage of almost all the positions – cashiers, ushers, buffet workers," says Designated Feder, Director of Lev Tel Aviv Cinema at Dizengoff Center. "Because of the Nahal policy we are currently working with a third of the manpower we had. People have become so accustomed to beating at home that even our veteran employees, who have returned to work, have forgotten how to work, both in terms of their motivation and in terms of their energies. I got employees completely turned off. "
What are your needs today?

"I have six halls, and there are currently about 70 jobs I want to fill. Teens are definitely suitable for these jobs, and we usually employ them from the age of 17 and I have to say they are amazing workers, sometimes even more mature for the job than older guys. We are now seeing more requests from adults that the Knesset is about to end. At the same time, I also receive inquiries from teenagers, and I would be happy to receive much more. "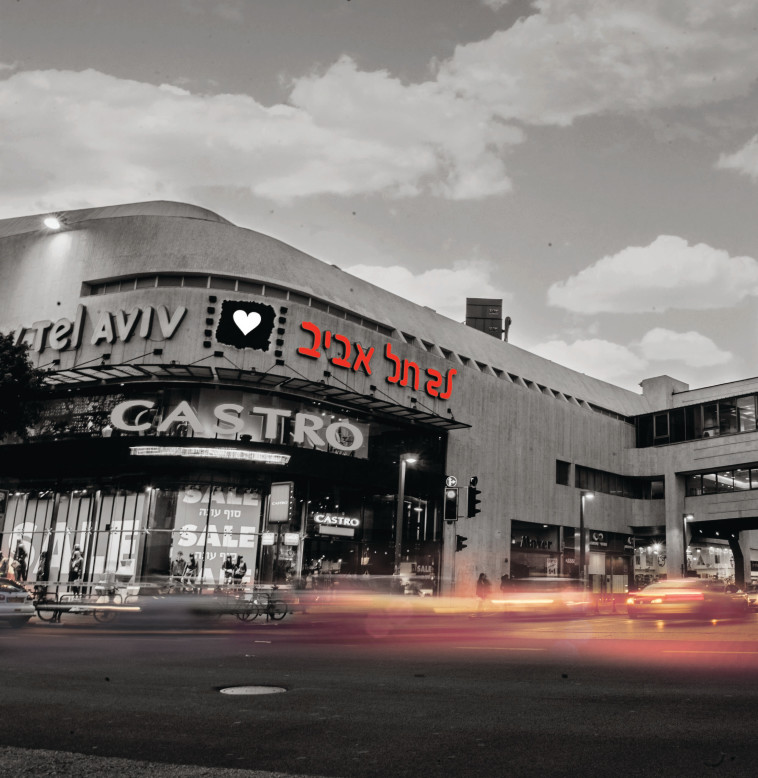 The restaurant industry has also suffered from a shortage of workers since its reopening. "Before the Corona we were not employing teenagers, only guys after the army, at most before liberation," says
Yair Malka
, CEO of the Greg Group, one of the owners of the Greg Coffee chain and the Biga coffee chain, adds, "Usually people after the army are older, more serious and know how to deal better with situations that teenagers will have a harder time mentally, such as insulting a waiter or customers impatient. At first glance, waitressing sounds like easy work, but it really is not easy. "
There are amazing teens who know how to give a service that post-military guys can't give, but if I take the whole cross-section of teens 'age, a third of them fit and two-thirds don't. That is why we preferred in advance in previous years to employ guys after the release, "says Malka.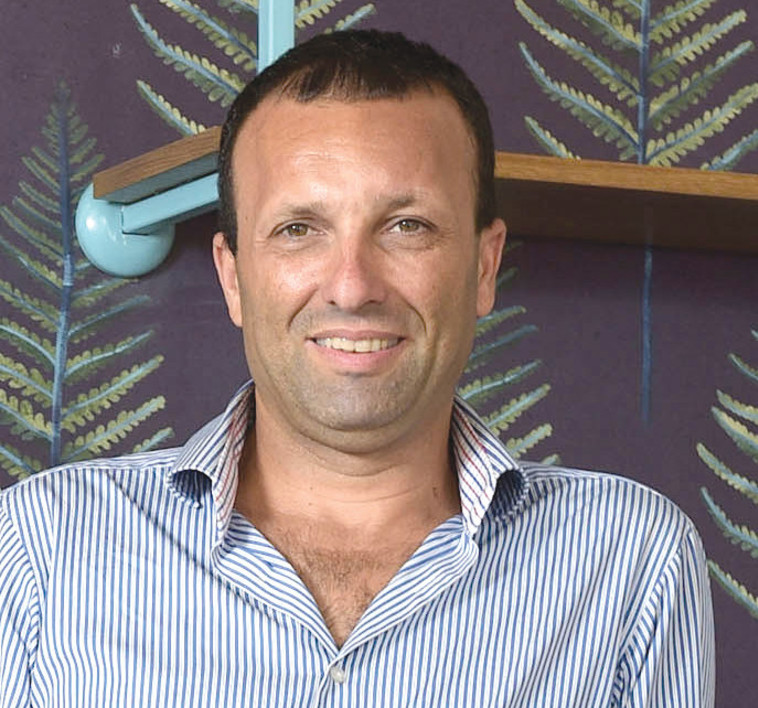 And what happens now?
"Today it is very difficult to find workers. People do not come to work, they are in the IDF, they are at sea. So we interview and also accept teenagers who are finishing twelfth grade, who have time until the military. Now I do what I did not do before. I get them for a job interview, for operational experience, and then decide if they are suitable. Once we would not even invite them for an interview. I'll open 14 new branches in the near future, and I need employees. Now, all the more so, I'm looking for these youth. When people start coming back from the IDF, I'll have a lot of employees and we'll be somewhere else, but in the meantime I need the youth for waitresses. Washing dishes, cooking and entertaining at the entrance. "
More jobs

"Right now, if teens are looking for a job, they will definitely be able to find it in the sales areas, entertainment venues, hotels, malls and restaurants because many people are still sitting on the fence in terms of challah. "There is a recovery, more people already want to work, but it is still not the numbers of yesteryear," she says Einav Boimfeld, Director of Research and Content at Alljobs.
"If we compare, for example, the monthly average supply of jobs for youth in 2020 (average 843 jobs per month) to 2021 (average of 1,022 jobs) – we see an increase of about 21%. We see a nice increase in the supply of jobs that employers defined as suitable for youth compared to this year During the Corona, a large part of the economy was closed, and naturally there was less work. This summer shows signs of recovery, and is a sign of a return to routine. Although the numbers are still not as high as in 2019 (average of 1,137 jobs per teenager per month), they are not "They are very far away, and it is estimated that if the situation continues as it is, we will close this gap by the end of the year," she added.
What age are the employers aiming for?
"When we talk about youth, we mean the age group between 14 and 18. It is important to note that the ads do not usually indicate age in the content, but it would be fair to say that most youth work addresses the upper segment of this population (16-18), that is, mainly high school students. "Usually these are places that need reinforcements during a busy period of summer or in places where the permanent workers went on summer vacation and need to be replaced."
"Right now the chances of teens finding work are good, because there are still people in the Knesset sitting on the fence waiting to see what a day child is, and therefore not seeing an onslaught on jobs of this kind. But it may be that by mid-July it will already be more difficult, because perhaps more people will compete with the youth for these jobs. In another month, it could be a completely different film. "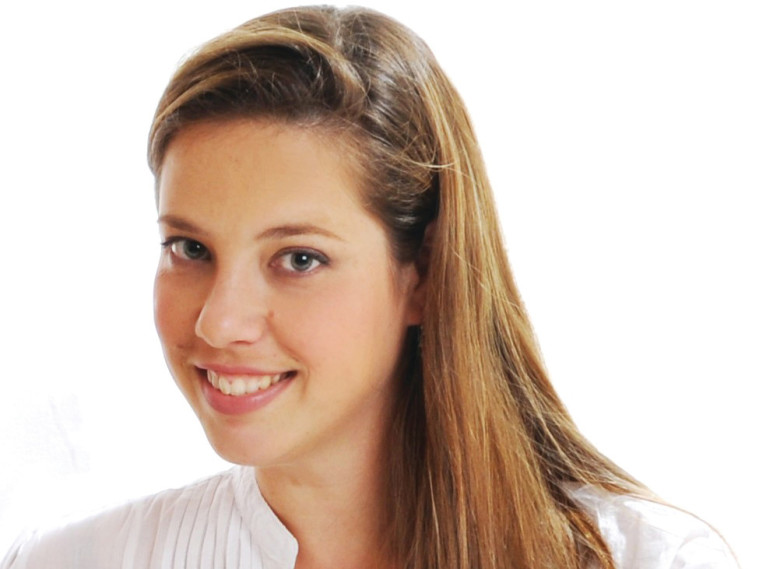 Boimfeld notes that in general "over the years, the number of teenagers working in the summer increases. Also because the world is becoming more material – they need money and also want to finance themselves, their brands, and not just rely on parents. After the corona year, which was difficult for many "Economically, families have reduced expenses and there is more need for teenagers to work to finance their recreation. By the way, most of the youth do not know their rights."
"I strongly encourage them to go to sites that list their rights, to know what they deserve. Parental involvement is also very important. This is an opportunity for parents to introduce their children to the world of rights and, no less important, compliance. You can help children choose the job, clearly the salary. "According to the law and the conditions of employment in general. Youth work is an educational opportunity, and it must be remembered that despite the responsibility, it is a child who still needs the care of the adult, even from a distance, to make sure that he is not abused."

Not just in the center
Not all teenagers live in an environment saturated with malls, restaurants or hotels, where you can find work in the summer. And there are those who have decided to help them with that. "The difficulty with us when it comes to youth jobs is that we do not have a large selection of businesses in the council that need youth for jobs," he says. Moshe Forkowitz, Director of the Youth and Young People Division in the Nahal Sorek Regional Council. "But despite this we wanted the youth not to have too much empty time of idleness and boredom, especially after a whole year of 'great freedom' because of the corona."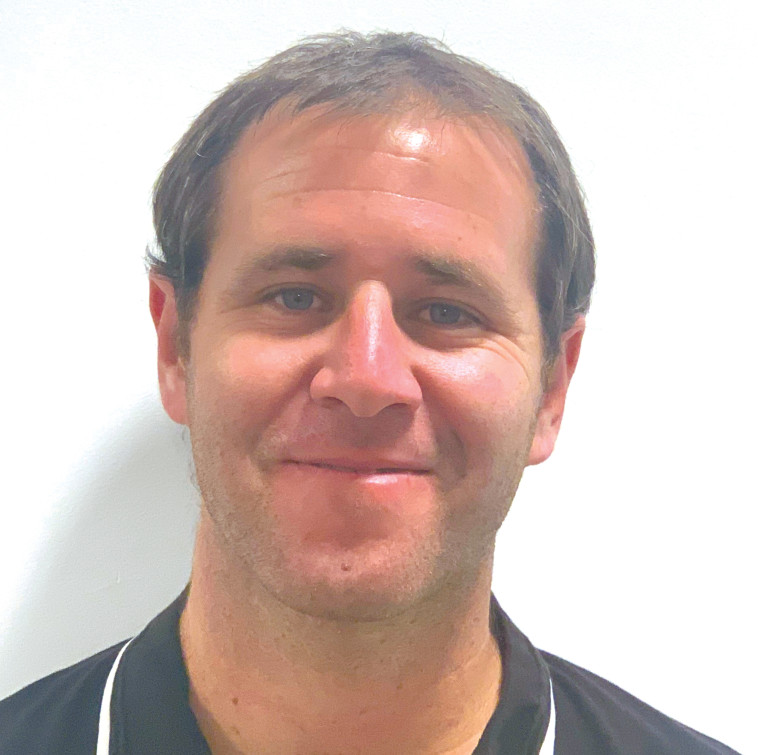 What did you do for the sake of it?
"Eli Escozido, the head of the council, picked up the gauntlet, and we set aside a budget of about 300,000 shekels for the cause. "They were allocated a budget, and we can also get along with the existing workforce, but we decided to help them find jobs."
How many teens will be able to enjoy it?
"We will be able to employ about 200 teenagers aged 16-18 this summer, and our principle is that anyone who wants to work will help him find the right job. For each of us we arrange about three weeks of work. Recently we also held an employment fair where we presented all the jobs. "Our sustainability includes giving young people the opportunity to register, be interviewed and understand what each job requires. Our council includes seven localities, including locales from the secular, religious and ultra-Orthodox sectors, and we have obtained jobs suitable for all sectors. All these jobs start in the morning."
---
Source: Maariv.co.il – כלכלה בארץ by www.maariv.co.il.

*The article has been translated based on the content of Maariv.co.il – כלכלה בארץ by www.maariv.co.il. If there is any problem regarding the content, copyright, please leave a report below the article. We will try to process as quickly as possible to protect the rights of the author. Thank you very much!

*We just want readers to access information more quickly and easily with other multilingual content, instead of information only available in a certain language.

*We always respect the copyright of the content of the author and always include the original link of the source article.If the author disagrees, just leave the report below the article, the article will be edited or deleted at the request of the author. Thanks very much! Best regards!
---