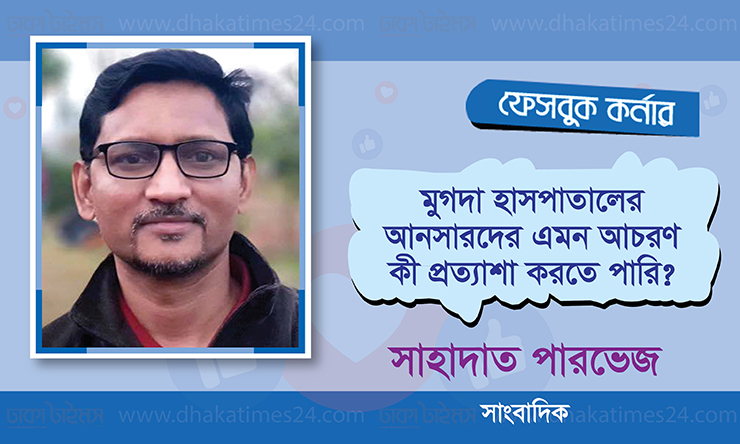 How much more bad news? This morning's event. Ansar of Mugda Hospital slapped a photojournalist's camera filter and insulted a female journalist for taking pictures.
Today, 40 people were given tickets for the Covid test at this hospital. But after testing 34 people, the Ansars say that the test is over today. Then they had an argument with a young man named Shaon Hossain who was standing in serial number 36. The Ansar raised their hands against him.
Jayita Roy, a photographer of Bangladesh Pratidin, went to take pictures of this incident. When it came time to slap, Jayita moved away. Rubel Rashid, a photojournalist of the transformation of the country, went ahead to take pictures of this incident. The Ansar then smashed his camera filter with a slap. He abused the journalists and threatened to tie them up.
Kovid patient escapes from the hospital, it does not catch their eye; But they object to all the work of journalists. How the Ansar raised their hands against a man who came to test Corona does not come to mind.
What can we expect from the Ansar of Mugda Hospital where the doctors are saving the coronary patients with sincere service?
Author: Journalist
Dhaka Times / 3 July / SKS