Today's mothers are bombarded with information, from what is the most respectful shoe for the child's feet or at what age can gluten be introduced into the diet, while the demand towards themselves is increasing increasing, as the perinatal psychologist and parenting educator Paola Roig verifies in her day-to-day consultation.
Thinking of all those women who try to be book mothers, he has just published imperfect parentingwhose subtitle says it all: Why can't you get to everything and it's okay like that.
In its pages, it not only questions that unattainable, but also addresses issues such as the constant judgment of mothers, the different rhythms of child development, bi-maternity or the incorporation to work and, consequently, the baby to a nursery school. And all, vindicating the idea of ​​a mother not perfect, but good enough, "listening to guilt, but giving us understanding instead of punishment."
publishes imperfect parenting. We have it idealized, right? Or at least before it arrives.
Yes, it's so easy when we haven't gone through it yet to think that we can make it perfect, that there is a perfect way, as if it existed, to do it.
Rather, when a son is born, a mother is born too…
Exact. This is what we forget. We always talk about the birth of the baby, but we forget that we as mothers, and fathers too, are also being born and are learning.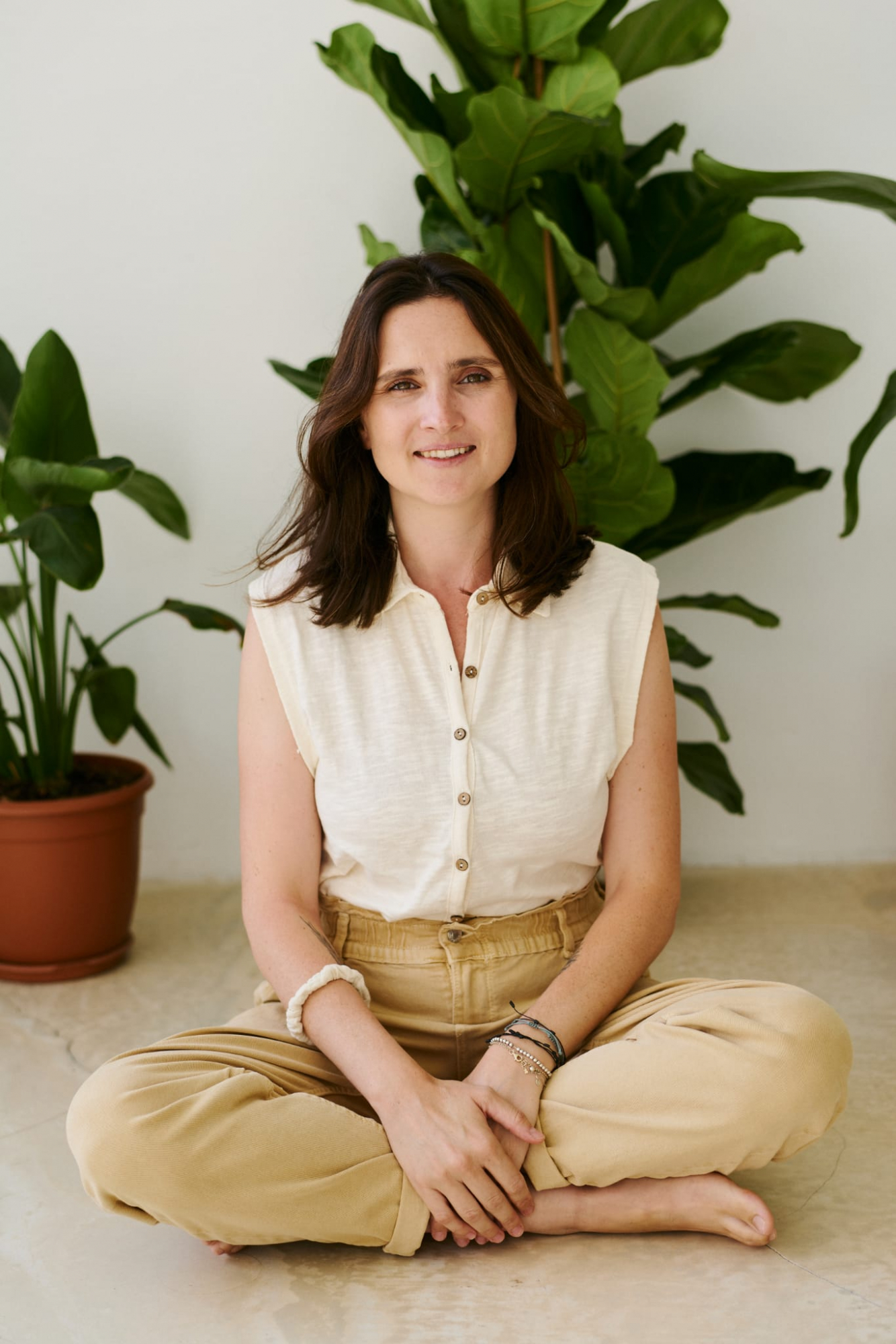 In becoming a mother yourself, what words of yours did you swallow? Those 'I will never…'
I thought 'are there some that I didn't buy'? [Se ríe] I think that the biggest is 'I will never yell at my children', and I think that is the case of many mothers. Objectively, I don't think anyone says 'I'm going to yell at my children'. It's something you don't want to do, but it gets away sometimes and it's very difficult not to do it sometimes. Then we could also go through sugar, screens… which are the classics.
When that cry that we did not want to give has escaped us, what would you recommend? How to act?
What I always say is that, obviously, yelling is not desirable in parenting, we all know that. In addition, many of us remember what it was like to be yelled at as children. It's okay to be able to say 'look, I didn't want to do this, I did it, it's wrong' but what can I do? I can repair, that is already a lot. We forget, but talking to your son or your daughter and saying 'sorry, I've lost my temper, this has to do with me, not with you and I'm going to try not to make it happen again'. And then, perhaps we ourselves —I speak in the feminine but it also applies to parents— to be able to look inward and think about what happened, what was in that scream that escaped, how am I overloaded, how am I stressing, how I feel, What I need.
There is an idea that you defend in the book, that of 'two people are not enough to raise a child'.
It is clear that we have put parenting in homes so much, from inside doors, each one at home, each family alone, that we have to be able to manage individually and we forget that parenting is not designed to be So. Parenting, in principle, is in community. We are social animals, but it is as if we have forgotten. A single family — understanding each other father-mother, mother-mother, father-father, it's the same to me — for one child, I'm not saying for two, three or four, it's very little. We need many more hands and most families do not have them.
"We need many more hands and most of the families do not have them"
You also talk about the fact that if we have to justify ourselves for asking for an epidural, we are doing something wrong. It came to my mind that many mothers are also forced to justify whether they breastfeed or not, if they do BLW or not…
Yes, yes, it starts in childbirth but this doesn't stop. I thought, also making self-criticism of the people that we are disseminating in networks or sharing knowledge, that the message is not getting through well. If it is being understood in this way, if we add a burden, a weight, on mothers and fathers, it is that we are not transmitting the message well. Having information is a privilege, but you have to be able to make good use of this information, and here is the challenge. The good use for me to say is 'this is the information' but then how do I apply it to my life, to my experience. Because I still wanted a delivery without an epidural but then it turns out that it hurts more than I thought and what I deserve is to be able to ask for this epidural, which is what it is for. Being aware of the risks, of the implications, as a responsible adult.
You were talking about those who disseminate in networks; mothers are also bombarded with information: respectful parenting, attachment parenting… What specifically do you defend?
Do you know what's up? That I have disconnected a lot from these labels because they imply a lot of dogma, a lot of rigidity: 'If you don't do it like that, it's no longer respectful', 'If you don't do it like that, it's no longer attached'. What I defend is an upbringing that, obviously, takes into account the needs of the children, because I believe that this is something that we have advanced and that we must be able to maintain – childhoods matter, what we do at that moment matters -, but We cannot forget that we are people and our needs also matter, that therein lies the confusion. Then also, unlink respectful parenting from parenting without tears. You can do something with a lot of respect but that implies discomfort for your child, and what is respectful perhaps lies in accompanying that discomfort, not in ignoring it.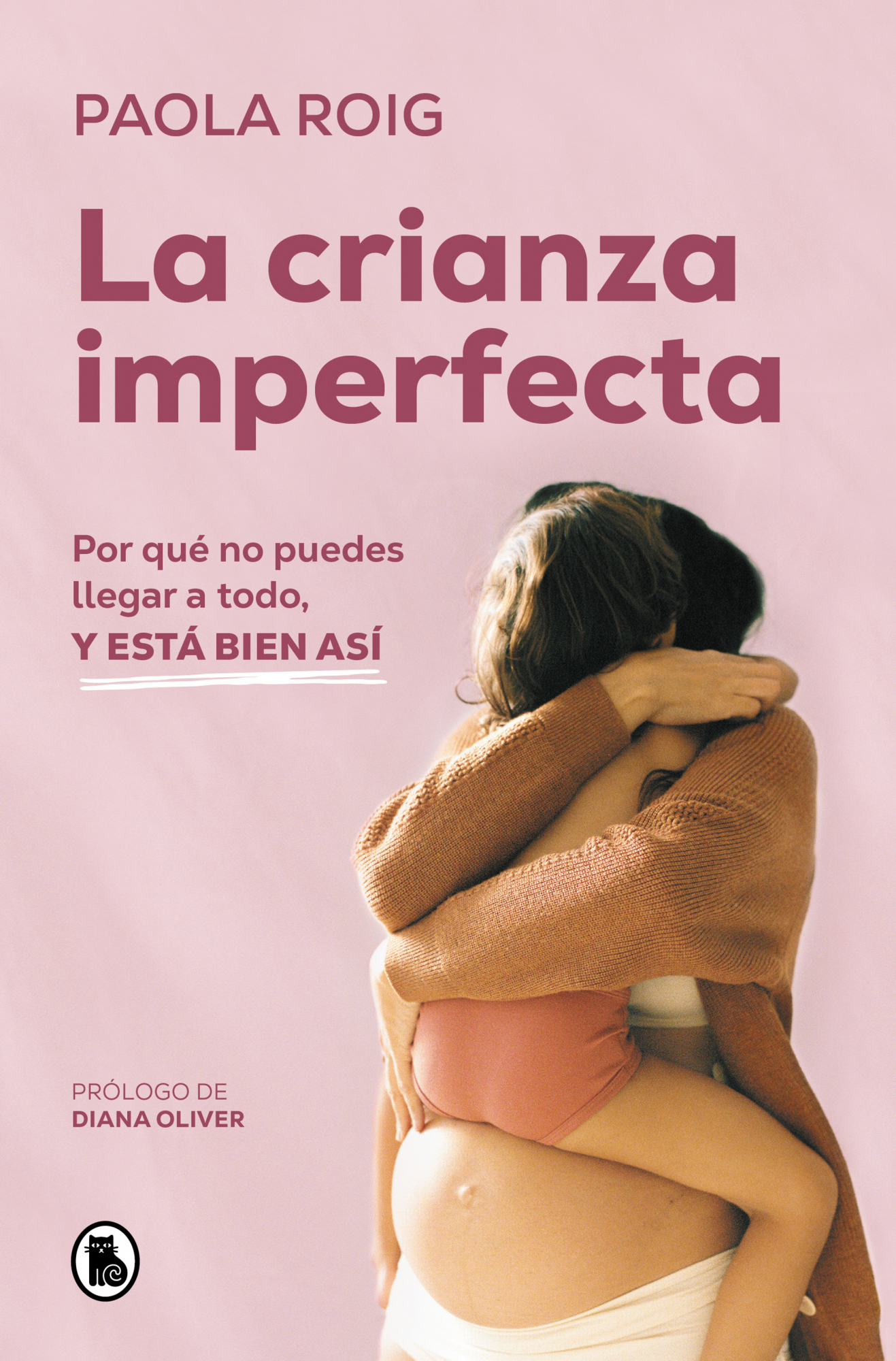 About breastfeeding, what would you say to a mother who is having a terrible time with this?
It depends on why you're having a terrible time. The other day I went with a friend of mine who had just given birth and she told me 'well, it hurts, but it's normal'. The first thing is that it shouldn't hurt. This does not mean that pain does not exist, it does exist, but we must be able to go to a professional to help us, see what happens with the grip… We do not have to transfer pain as 'you have to get used to it'. This also says a lot about the extent to which mothers are used to discomfort. On top of that, being able to think 'what takes care of me the most or what takes care of all of us the most now?' This question is for lactation but it works for many things. Do you care more that I breastfeed my child because milk is nutritionally superior but I'm terrible, having a super bad time with each feeding? Does this really take care of all of us more or would it take more care perhaps to give a bottle, to be able to live with more well-being and to be able to all be in another place?
"In this era in which we live from wanting everything very quickly, wanting to speed it up, starting work at four months, we somehow demand that babies demand less of us"
Are there babies in high demand or are they all?
This is very controversial. I believe that there are babies that are more demanding than others, just as there are adults that are more demanding than others or more impulsive. With babies the same, there are characters, and then, depending on what they experience, the personality is created. But I think there's a part that we've forgotten what babies are: a baby is very demanding in and of itself. And I also believe that in this era in which we live from wanting everything very quickly, wanting to speed it up, starting work at four months, we somehow demand that babies demand less of us. It is not that they are too demanding, but rather that we have a society that cannot provide care at the center and that tolerating such a high level of demand from this precariousness in which we live is very complicated.
Are we better mothers if all the child's toys are Montessori, cute and made of wood?
No. In fact, one of the things I say in the book is that it's not so much the what but the how. I can have 10,000 Montessori toys and never look at my child while she plays; instead, I can have everything plastic, Paw Patrol or whatever, and play the game every afternoon. I am putting two extremes, I am caricaturing, but what matters is how we use these toys, the Montessori and the plastic ones, how rich the game is. They are tools.
And to all those adults who are a bit lost when it comes to playing with a baby or small child, what guidelines would you give them?
I just don't think the game can be set and that's what baffles us a bit. We are a bit used to being given guidelines, instructions, tips… but there are no tips in the game. It's a bit about letting go and living the game, living it more from spontaneity. What is my son doing? He is building, I'm going to get close to see if he offers me to put a piece. Ah, no, he's playing little kitchens… From intuition and common sense it comes out: your son brings you a dish that he has prepared for you and you put it in your mouth and say 'Mmmm, yummy!' . He's done, it's just playing.
You say that the great learning from your experience of becoming a twin mother is that you didn't get to everything. It is clear that you have to let go, but what did you start letting go of?
I think what I released is the requirement. In the end, in the "I have to reach everything" there is a lot of demand and being able to say "I'm still one and my children are two, so there will be times when my son wants me to play with him but I I'm breastfeeding the little one and I can't play throwing cushions at us. Or the other way around, I am with my eldest and my little one still has to wait two minutes for her to attend to her because what is happening to the eldest is important. And being able to understand that I can't be giving everything at once all the time. I go as far as I can and still is enough.
It's an idea that you throw around, that of 'more than a perfect mother, a good enough mother'.
Yes. This concept is not mine, it belongs to a pediatrician psychoanalyst in 1953, which also caught my attention… We have been saying this since 1953 but it still hasn't quite caught on. The thing is that this concept of a good-enough mother is much kinder to ourselves, but also to our children, because it is obvious that demanding perfection overwhelms us, stresses us out, takes away our enjoyment, but also what a burden for a child who He is the son of a perfect mother, who will have to be the perfect child. This demand then also affects our son, our partner, our mother…
"From politics, when they often talk about putting care at the center, what they talk about is outsourcing it"
Regarding conciliation, there is a moment in the book in which you say that it does not exist. What would have to change?
I think that from politics, when they often talk about putting care at the center, what they talk about is outsourcing it and for me that is not conciliation. That mom and dad are working, that the baby is in daycare, the eldest at school, the grandmother in the residence and at home a dog dying of disgust to see if someone comes, for me it is not reconciliation. The first thing that should be done is what we understand by reconciliation. What does it mean? Is it open the nurseries from Monday to Saturday? Let's open that debate, what do mothers need? What do families need? How do we make a livable life?
And what would it be for you to reconcile?
For me it would be this, opening the option of putting care at the center and returning more to the community. Just the same, families cannot be alone, because how do we do to strengthen the community, so that families can be a support for each other, where there are spaces where they can be, where they can have support, where it can be done differently and not just produce.
---
Source: HuffPost Spain for Athena2 by www.huffingtonpost.es.

*The article has been translated based on the content of HuffPost Spain for Athena2 by www.huffingtonpost.es. If there is any problem regarding the content, copyright, please leave a report below the article. We will try to process as quickly as possible to protect the rights of the author. Thank you very much!

*We just want readers to access information more quickly and easily with other multilingual content, instead of information only available in a certain language.

*We always respect the copyright of the content of the author and always include the original link of the source article.If the author disagrees, just leave the report below the article, the article will be edited or deleted at the request of the author. Thanks very much! Best regards!
---