Lately, kids are writing about everything. And that's good. But also bad. Often the themes are also related to the adult gargoyles, not only to the children's imagination, the writer believes. Iulia Iordan. Iulia studied philosophy and art, became a cultural educator at the National Museum of Art of Romania, is a creative coordinator at the Da'DeCe Association, where she invents cultural projects for children, writes children's books and is one of the founders of De Basm, an association that tries to bring reading closer to the children from the villages.
Not only do new titles not reach the school or family environment, but they do not even have access to an updated book collection within the school or local library. Through our caravans from De Basm in recent years, we have come to sometimes x-ray in detail this sad reality, says Iulia.
One of the recent projects of Fairytale Association is to present the contemporary Romanian authors of children's literature: 20 portraits of writers, 80 reading recommendations, from classic books of universal literature to books in the making and over 260 minutes of interviews.
We're talking to Iulia Iordan in the interview below about the sensibilities and freedom of children's literature, the Romanian book market, new titles and authors in this field, the new generations of children and parents.
How you started writing children's literature
A series of happy events led me to this world of children's literature. I started writing for fun, just for myself and my little girl, then I was encouraged by a small group of people to publish. I had a blog at the time, I was on parental leave and I was reading new books to my little girl all day, especially those translated by the Children's Book Publishing House.
I also wrote short reviews on the blog based on my little girl's reactions to the stories she sent. One day, I took my heart in my teeth and sent them my scribbles. We still have to talk. Then, unexpectedly, there was a meeting about editing and another with the illustrator Cristiana Radu. I admired Cristiana very much and it never crossed my mind that she could at some point illustrate something written by me. My first book, "Journey through the grass and light", was published in 2012 by the Children's Book Publishing House, to whom I thank because they trusted me then.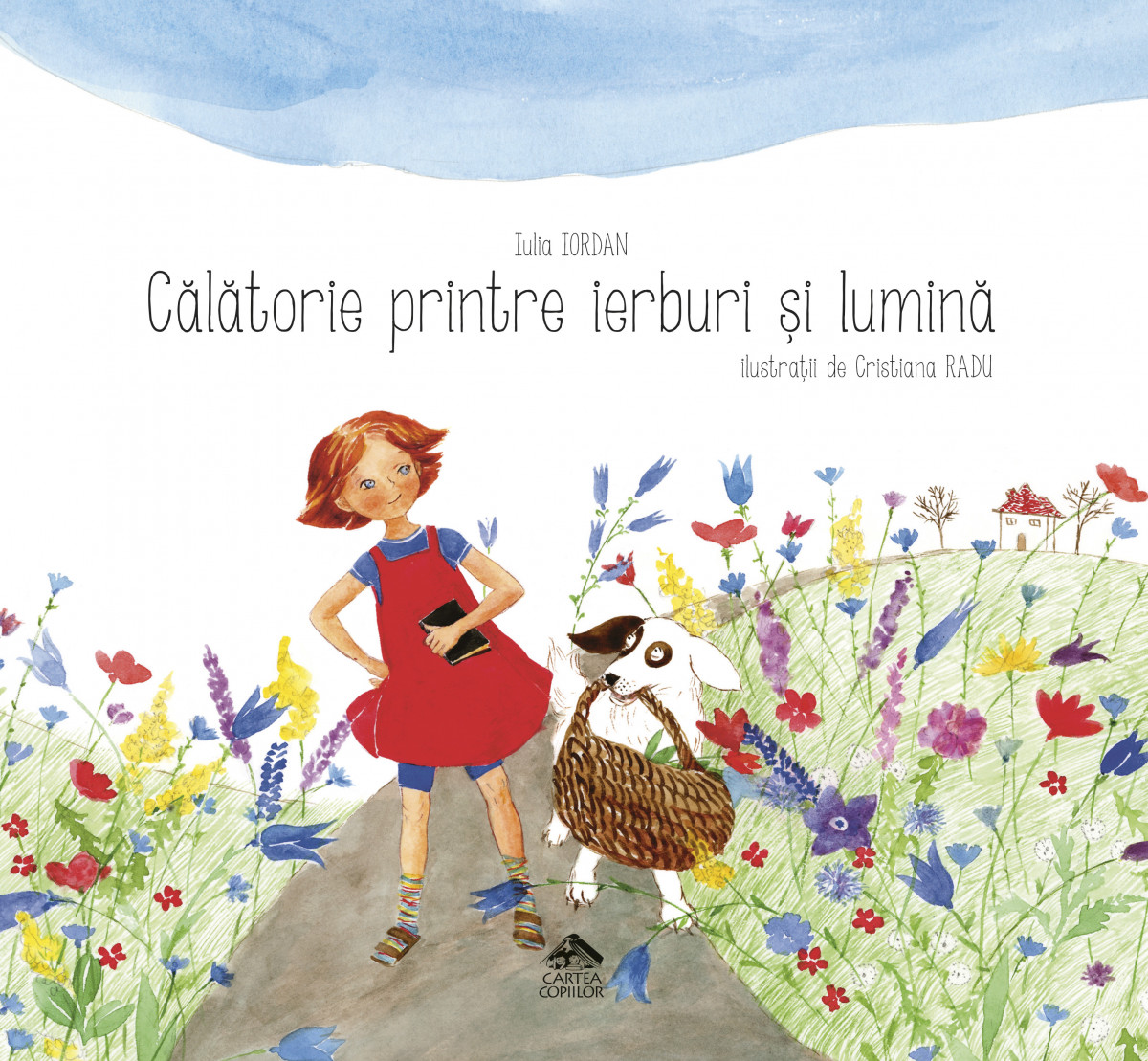 But the most important trigger I think was the reaction of the children I saw since then in the workshops about my books. Their encouraging reactions are what made me persevere, they and the growing pleasure of creating new worlds in my mind.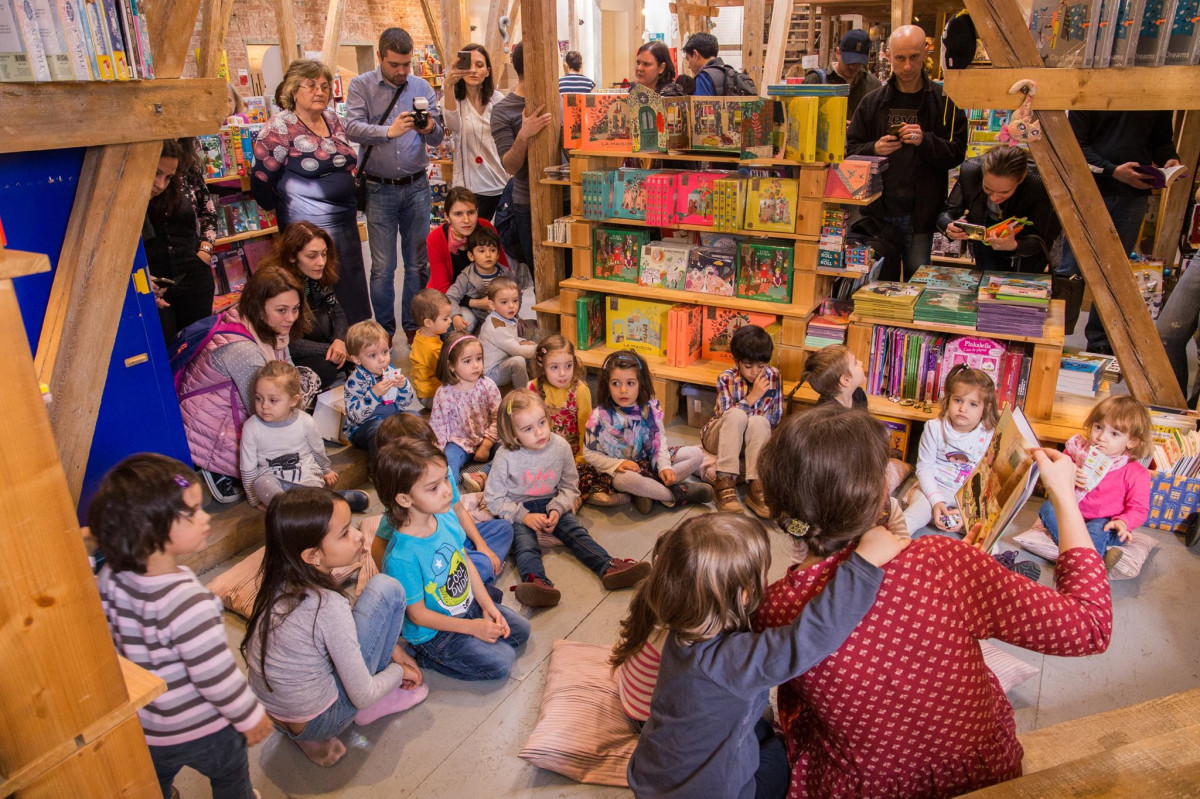 Reading for preschool children, Cărturești Verona, 2018
What are you working on now?
I have a couple of books waiting to be released. One of them was born from a collaboration with the Land of the Blue Butterfly, a story about a special butterfly that still flies unhindered on the Transylvanian hills. It is a book that will appear independently, in a small circulation for now, with very beautiful illustrations by Agnes Keszeg. It took me about two months to write and complete it, but before these months, there were several other documentaries with the specialists in the land. During all this time, serious entomologists woke up with all sorts of curiosities in the mail: how many legs does the Maculin caterpillar have, what do ants of the Myrmica species feed on, what color are the eggs? and so on But they passed the test of patience with me and I thank them.
After the documentation stage, it is important for me to have a period, at least of a month, during which I can freely roll out ideas and possible work paths, and this project offered me this luxury. If I have this privilege, it is much easier for me to write then. You ask me which side I like best. Well, I love the documentary part and sometimes I tend to get lost in it, but I think I like it the most when I find the idea of ​​the story and everything connects, the words flow by themselves. It is a new path that I am taking first, and this feeling is very special for me.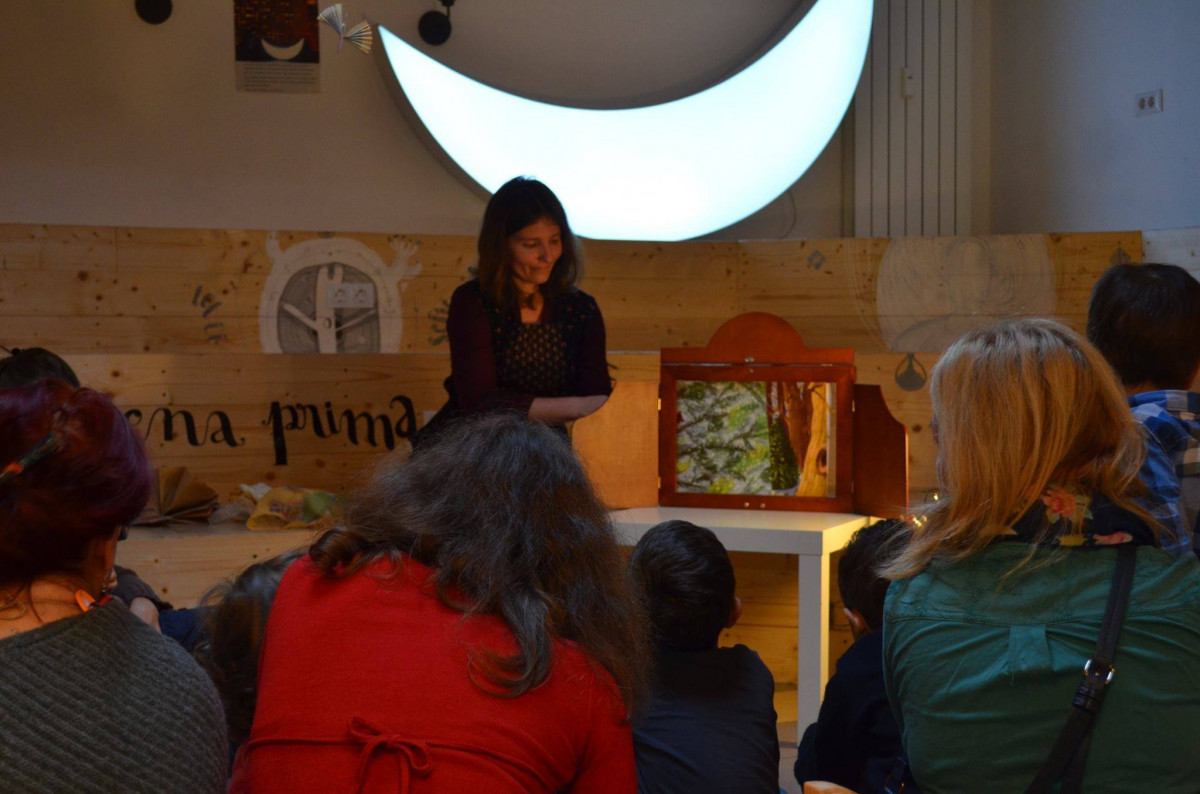 Reading workshop through the Kamishibai Theater, Seneca Anticafe, 2018
The second book I worked on until recently is a story inspired by workshops with children from the diaspora, the lives of friends who have left or those who have stayed. It is a poem-narrative, a dialogue consisting of questions between two very different characters. I haven't convinced any publisher to release it yet, but I'm still trying. It's the story I reflected on the most before I wrote it and it's very dear to me, but that's not enough for a book to come out.
What is special about children's literature
We, the people who write, like to say that when we do we feel free like the birds of the air, but it is and is not. When you write for yourself you are really free or free, but when you want to publish a book, there are all sorts of internal or external limitations related to how each is seen in relation to the readers, the granting of the text with the illustration , finding a suitable relationship between the patience / age of the children you write for and the length of the story, etc. And yet, there are some acceptable limits that generally make you feel protected rather than limited.
Although I am a man who lives from his own creativity and everything I do in the field of children's literature or museum education involves freedom, I never feel better than when I write.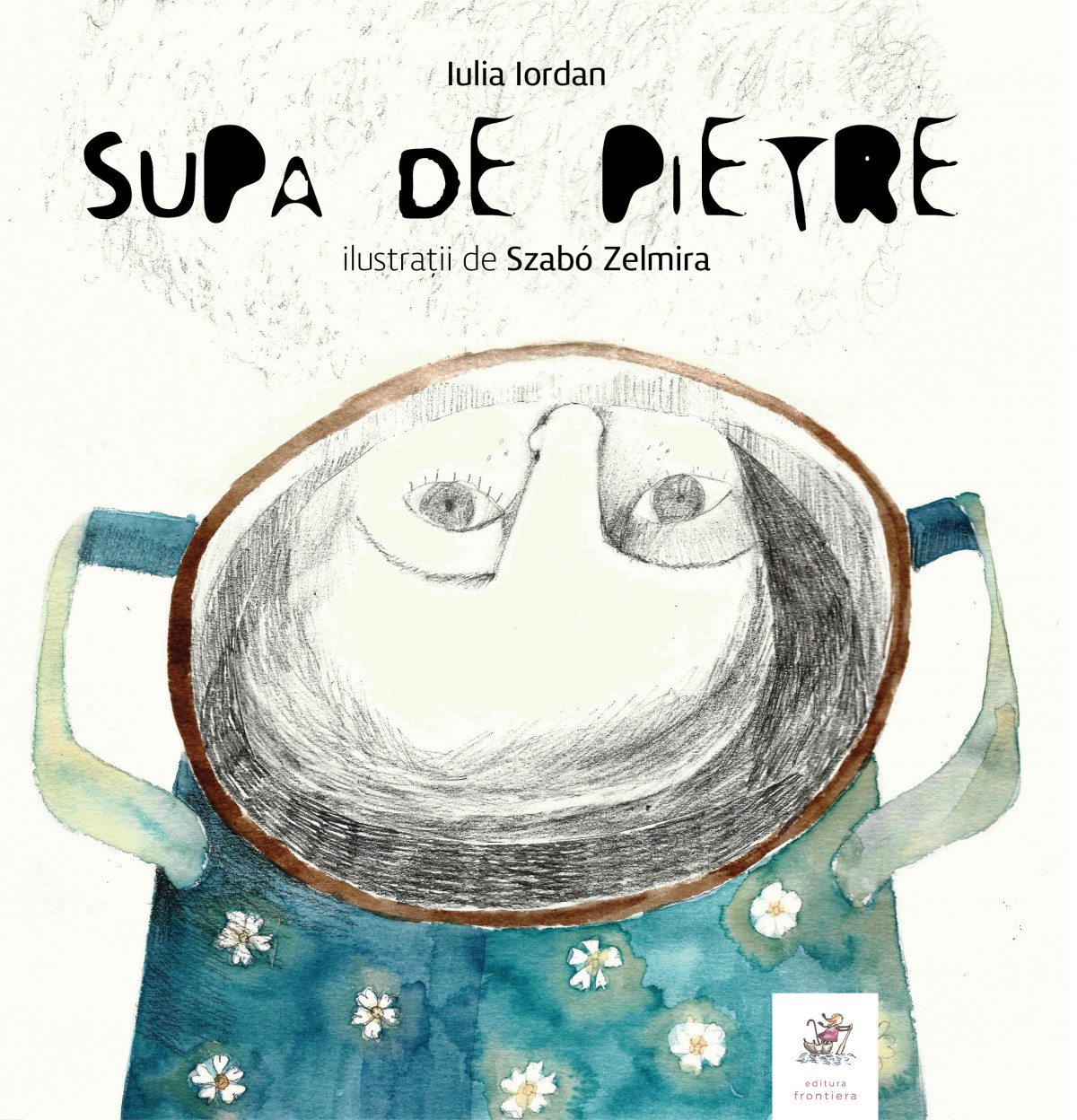 Books for children in Romania
More and more local children's literature is being published, but not enough. A book produced from head to toe costs more and involves more effort than a translation. That's why publishers are afraid to invest and "take risks". Most of the time, he prefers to take ready-made books that have been successfully tested in other countries.
On the other hand, I think that readers have reached a point when they ask for and expect Romanian titles, which they want or appreciate more and more. I feel like we're starting to talk about a mature audience, and I'm not talking about adults, I'm talking about children. From an economic point of view, however, things are going from bad to worse because when we talk about a constant audience, this means, unfortunately, a small number of people who have access to the book.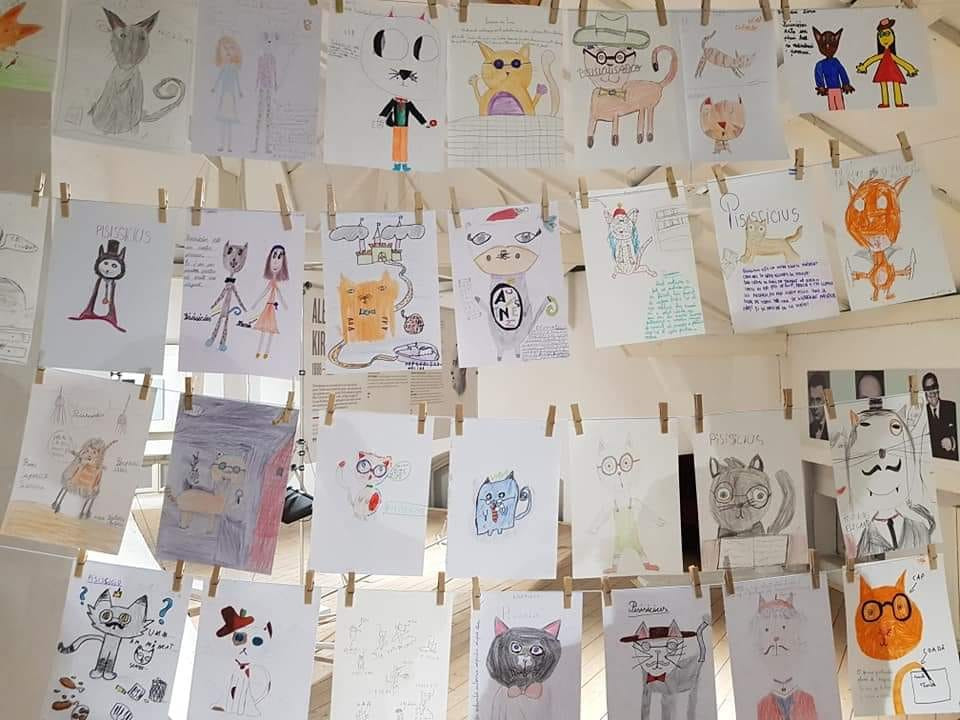 Works by children who imagined Pisissicius, mascot MNLR, 2019
Trends
For children, almost everything has been written lately, and when I say that, I mean internationally, something that I look at with a bit of reserve because it often has to do with adult gargoyles, not just imagination. children. We have this caution not to step crookedly, so we do not have local books that bring to the fore "questionable things". Economic limits bring with them all sorts of other limits, so I find it forced to talk about trends when it comes to children's literature in Romania, local or translated. We would flatter ourselves and I don't think that's the case.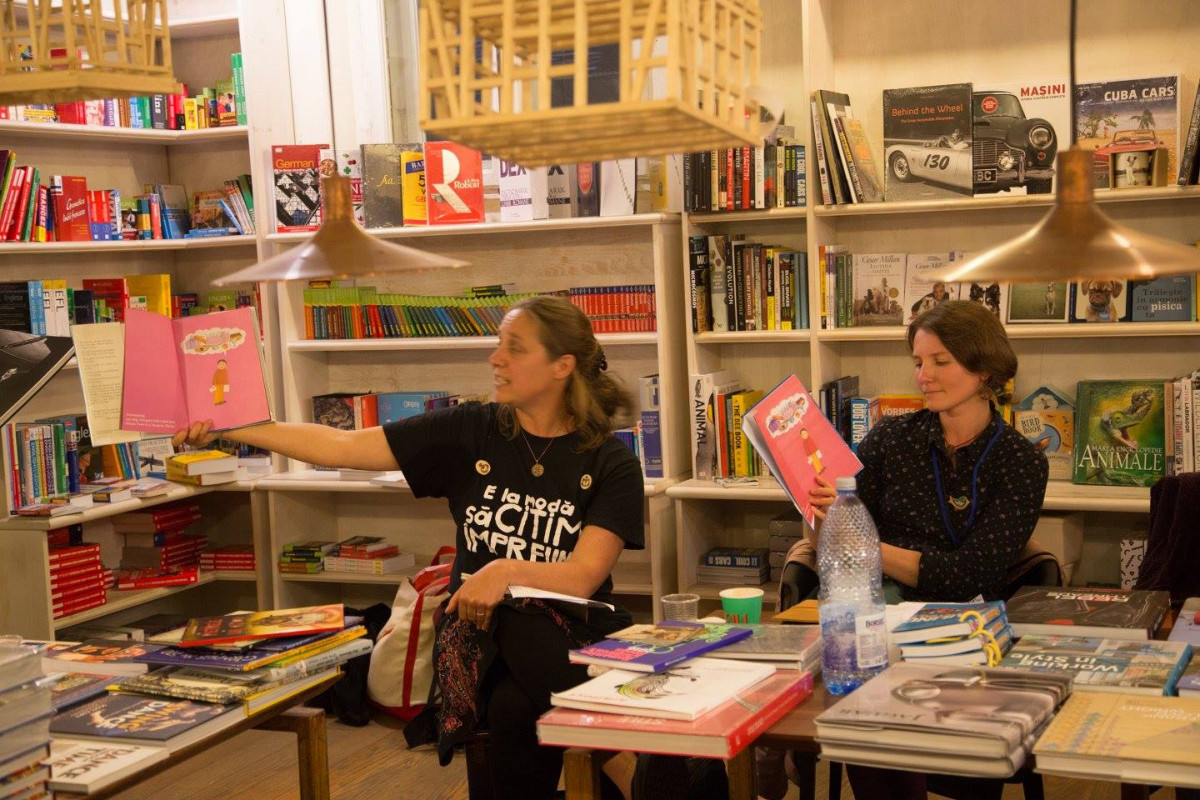 Reading with Brandi Anderson Bates, We Read Together Romania, at Bookerini, 2018
And in terms of homework, I have a personal reluctance. It seems to cut me off from writing, although they are important topics in the discussions of adults who buy children's books. A publisher recently told me that one of the best-selling books he has in the publishing house's portfolio is a book for very young children, about how to defecate in a potty. By comparison, my story, with illustrations, graphics, a certain more special format to match the narrative and the images, costs enormously compared to this translation, which he re-edits effortlessly and with insane success.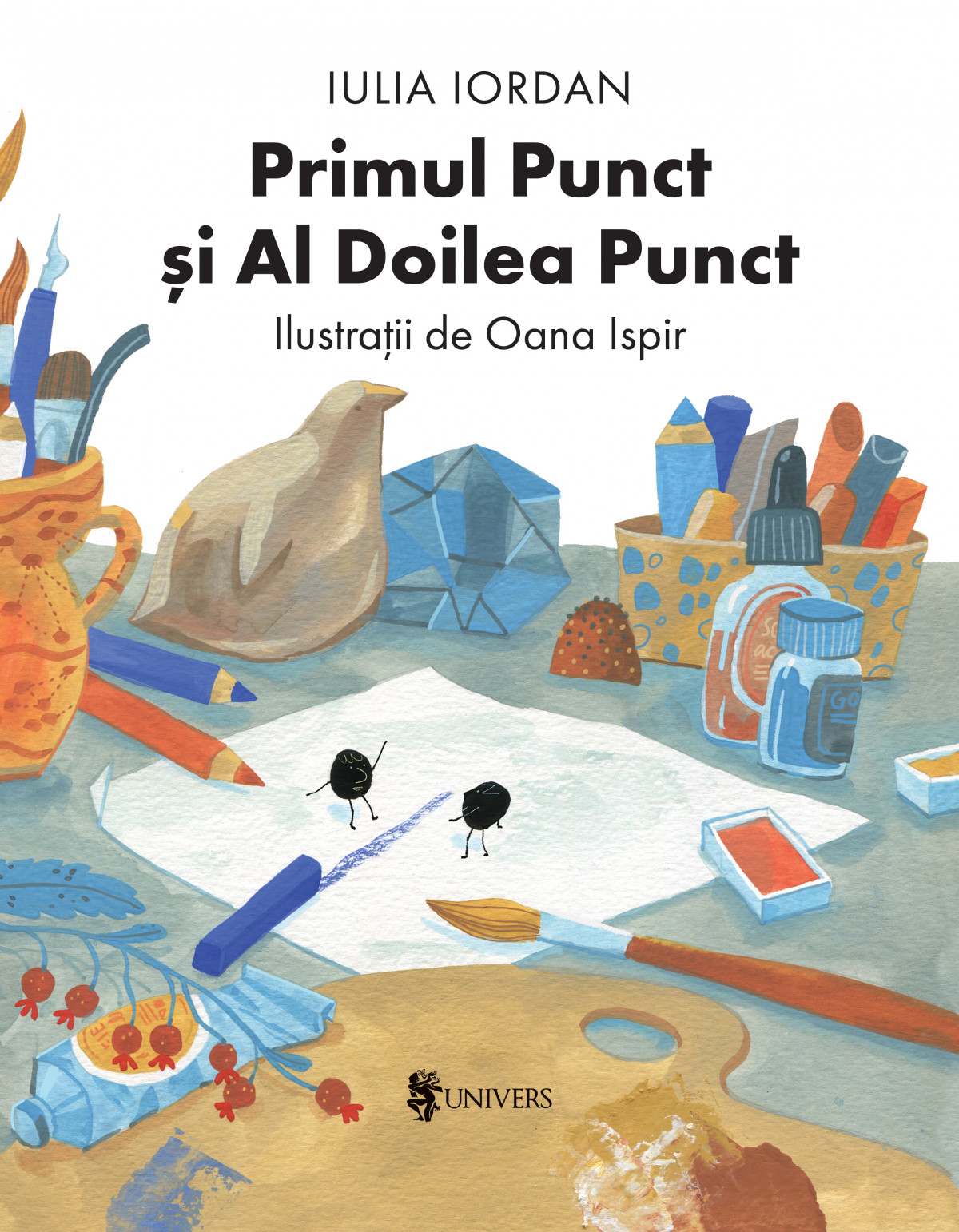 This is what Romanian authors sometimes compete with with books about pottery. Of course I'm exaggerating, but let's just say that what I said above can be considered a metaphor. It is a metaphor for a book market that is not supported by the state, in which teachers are not trained in the dynamic spirit of contemporary culture, and parents educate themselves about reading their own children on Facebook.
New authors
They are curious, shy, eager to meet their readers, less daring at first. I think it's an area that has a natural barometer for measuring sensitivity. What makes me happy is that the new authors are interested in our work at De Basm, and I think that's great because we founded this association in order to build a community around children's books and do useful things together. .
The audience
It often happens that the parent and the child answer the same question in completely different ways. I prefer to find out what else is read from the children because the parent will often answer with what he would like his own child to read. And children are very different. Their access to the book is also extremely different: if in Bucharest and in other cities or privileged places we can say that there is already a refined audience among children, who know everything that moves and have reasoned opinions about what they read, in the rest of the country don't take them out between Snow White and Little Red Riding Hood.
Not only do new titles not reach the school or family environment, but they do not even have access to an updated book collection within the school or local library. Through our caravans from De Basm in recent years, we have come to sometimes x-ray in detail this sad reality. Maybe that's why we ended up in the paradoxical situation of conceiving cultural education projects in disadvantaged areas, rather than seeing ourselves writing quietly.
With realism and without a bit of arrogance, I will say that children's literature is currently the only art in Romania that grows and educates the public responsibly at a national level. Unfortunately, we do not have the administrative and financial capacity to do more, although we would like to.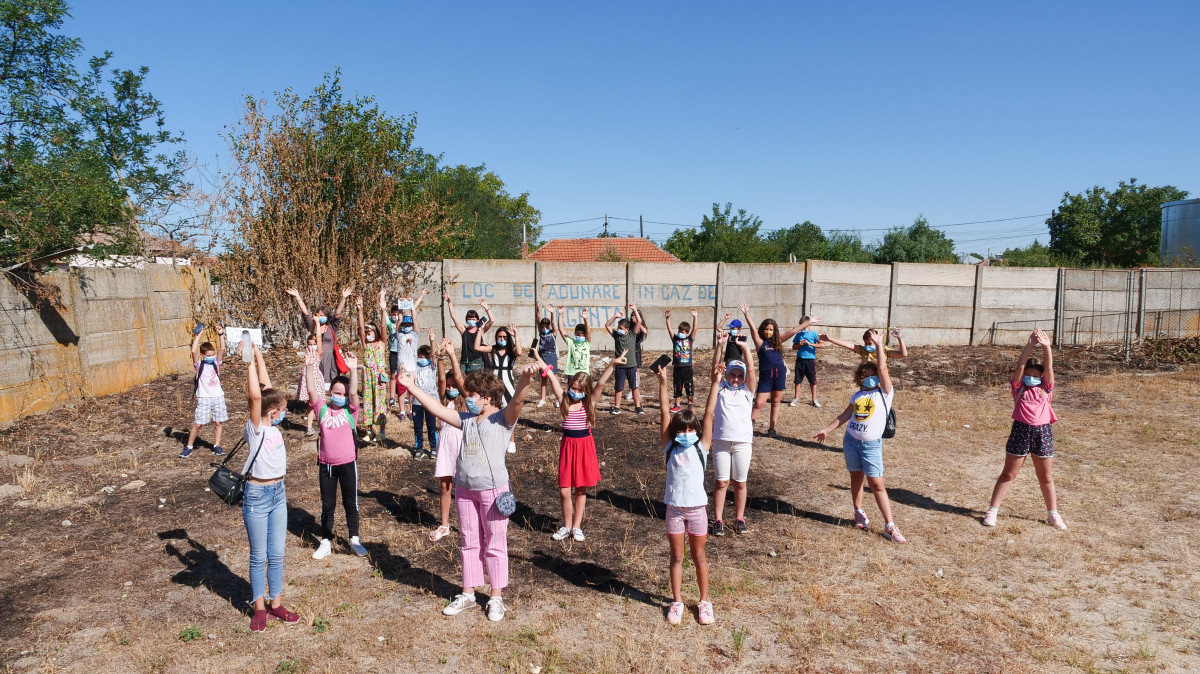 Fairytale Caravan in Conțești, Teleorman, with Carmen Tiderle, 2020
illustrations
Regarding the choice of illustrations, I went through all kinds of experiences: to recommend an illustrator for a story, to choose first the illustrator, then the publisher, to let the editor make his own recommendations, but I was never imposed a name or another. Also, none of the experiences so far have been one that would put me in a situation other than to be amazed, to admire, to appreciate or to jump into a leg of joy.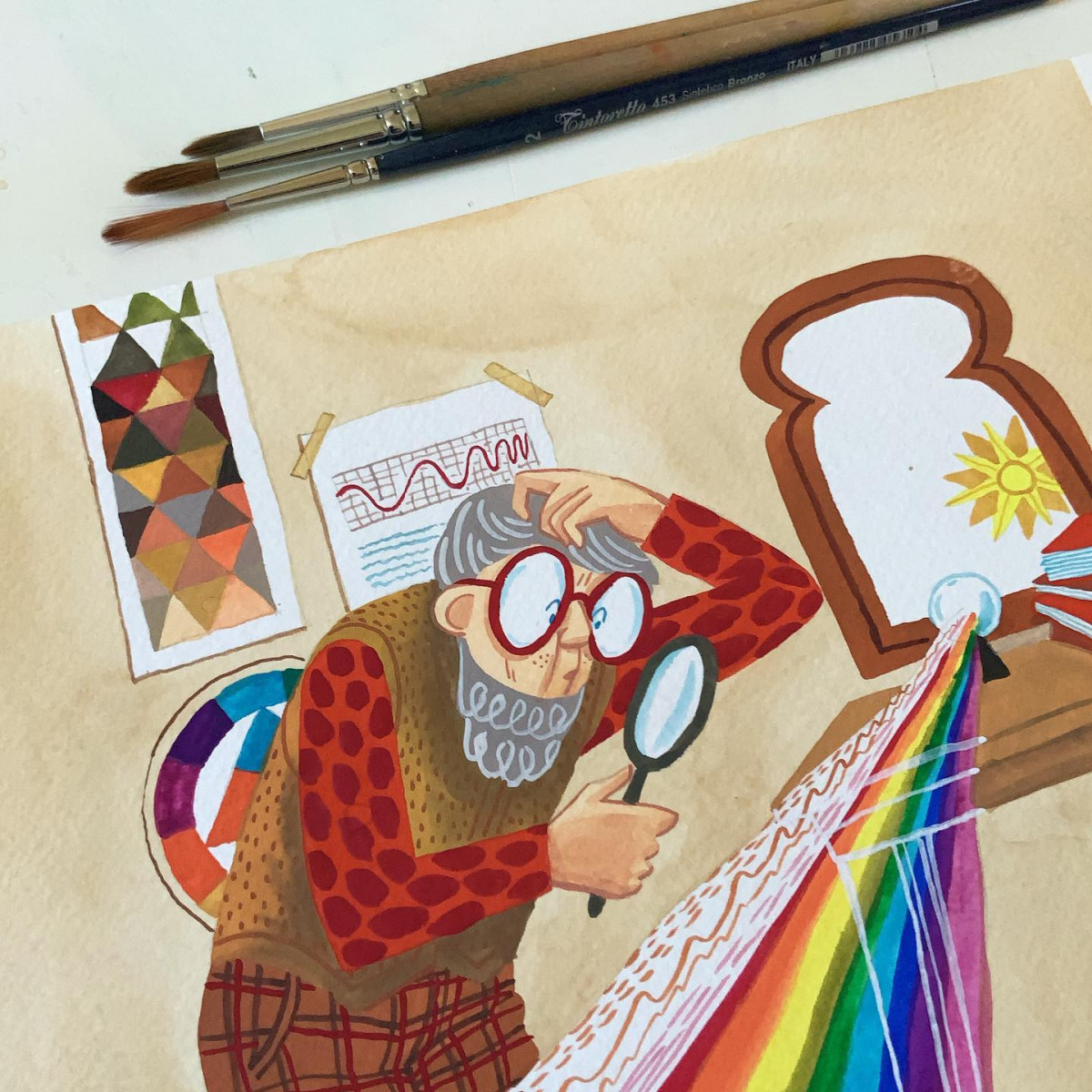 Illustration by Oana Ispir for the book "First Point and Second Point"
The illustrations that complete my story and sometimes even tell another in parallel seem to me the most appropriate, interesting, beautiful.
Lessons from books
I wrote a book inspired by the stories of old houses about Calea Victoriei, notebooks inspired by heritage objects, a book with herbs, another with trees. It can be said, therefore, that I also write educational books. But when I write such a text, I do not have in mind the obvious purpose of teaching children something, but rather I try to arouse their curiosity and make them want to ask all kinds of questions.
recommendation
I recommend to the children three recently published Romanian books, "How the Sole Saved Christmas" and "Vic-Pitic and a story from nothing" by Victoria Pătrașcu and "The Hug" by Laura Grunberg, two authors who are also my colleagues at De Basm and whose books I think will bring a lot of joy to children in this period when we need hugs and characters full of generosity such as Sole and Vic-Pitic.
Among the recent translations, I recommend "The Puppy in the Hospital" by Julia Donaldson, a very emotional story and translated in the playful style characteristic of Florin Bican. Another recommendation is the book "A Hundred Years in Our House", by Aleksandra Litvina, a reconstruction of the "big story" from the "little stories" that I really liked.
---
Source: IQads by www.iqads.ro.

*The article has been translated based on the content of IQads by www.iqads.ro. If there is any problem regarding the content, copyright, please leave a report below the article. We will try to process as quickly as possible to protect the rights of the author. Thank you very much!

*We just want readers to access information more quickly and easily with other multilingual content, instead of information only available in a certain language.

*We always respect the copyright of the content of the author and always include the original link of the source article.If the author disagrees, just leave the report below the article, the article will be edited or deleted at the request of the author. Thanks very much! Best regards!
---