Looking back at 2021, Raluca Zamfir he feels that the year that has just passed has been full of unexpected trials. Trials from which the whole team had the opportunity to develop a personal quality necessary to work in this industry.
For her agency, RAN Communication, 2022 is a festive year in which the agency turns 10 years old. Therefore, the resolutions created aim to make 2022 a memorable year, with business growth and customer areas to which it addresses. And to do that, they need to apply what they learned in the previous year: that adaptation is the most important quality.
There are some who believe that virtual reality and augmented reality are a momentary find whose moment will pass, but I believe that we are witnessing the birth of new means of expression, which will become an integral part of people's daily lives.
In 2022, Raluca knows that quality content, personalizing the experience for consumers will remain vital and she feels that sustainability will continue to rise. This interview is the first in a series in which we aim to learn more about these trends and how the market is evolving directly from the people in the agencies.
2021 vs 2022
I have a contagious enthusiasm. At least that's what those who know me say. And I'm not tired of it. 2022 marks 10 years since the RAN Communication agency operates and we want it to be a memorable year. No course or school is preparing you for a global health crisis and we had an unexpectedly good time. It all starts with calibrating expectations, and the goals we have set for this year are realistic and achievable. The biggest challenges I faced last year were managing uncertainties and coordinating the team. Experience has taught me to be calm, to take risks, and to take care of the people around me.
What enchanted, upset and annoyed you in 2021
In Caragiale's words, "I feel enormous and I see monstrous." We work like a poorly tuned car alarm, which goes off several times in the middle of the night and scares the whole block 🙂
I was glad that in 2021 I went through it with a dedicated and involved team. And I was glad to have the good fortune to have highly motivated, ambitious and exemplary clients.
Somehow it annoys me that the two main platforms that are constantly growing and absorbing increasing PR budgets are mostly visual platforms, for which the written word is optional.
And what bothers me is that the biggest problem facing all brands today is that the problems and stress of the target audience have become their problems and stress.
Resolutions for 2022, if applicable
My resolutions are realistic. I'm interested in the result. I like ambitious things, I want to constantly improve the way we work, to evolve and enjoy the results of our work.
Professional objectives
We are starting the year 2022 as agile as Superman and we want an increase in the business and customer areas we address. We want a portfolio structure that is as diverse and financially balanced as possible, with an emphasis on consulting and content services. The communication activity is dynamic and constantly changing, and in recent years we have developed our digital capabilities to offer customers complete campaigns.
The year 2022 is opportune for the reinvention, consolidation of brands, of authentic communication. Innovation, creativity, digitalization, but also the power to constantly adapt to new conditions or communication tools are important.
What changes do you propose in the activity
We have customers who continue to run engines. For all, commercial communication, corporate communication, internal communication and social media have been and remain vital. And here we intervene and help. We are recognized for good strategic solutions, for creativity, consistency, efficiency and unique executions. We respect our customers and this is the reason why we do not refuse to get involved regardless of the time or day. I strongly believe that expertise and communication services can be bought, but not the involvement of the team, and at RAN Communication people make a difference.
An activity we are developing now is the product part dedicated to social media platforms – from the creative concept, content, influencer management, to the actual production,
Our focus is on the efficiency and correct use of communication tools and channels, as well as on results.
2021, the year of the trials
The PR industry has quickly adapted to new contexts and has responded to any challenges in real time. It's been a busy year for many players.
The year 2021 was a year that put us to the test. We don't do open heart surgery, but sometimes when the day is over, we feel like we're going through all the caudal forks. It was the year we had the opportunity to develop a personal quality. Some – patience, others – control of emotions, others – empathy, allowance for the mistakes of others, courage or perseverance.
The year 2021 has made us better value the experience and the services we offer and which have opened new doors for us in our clients' organizations.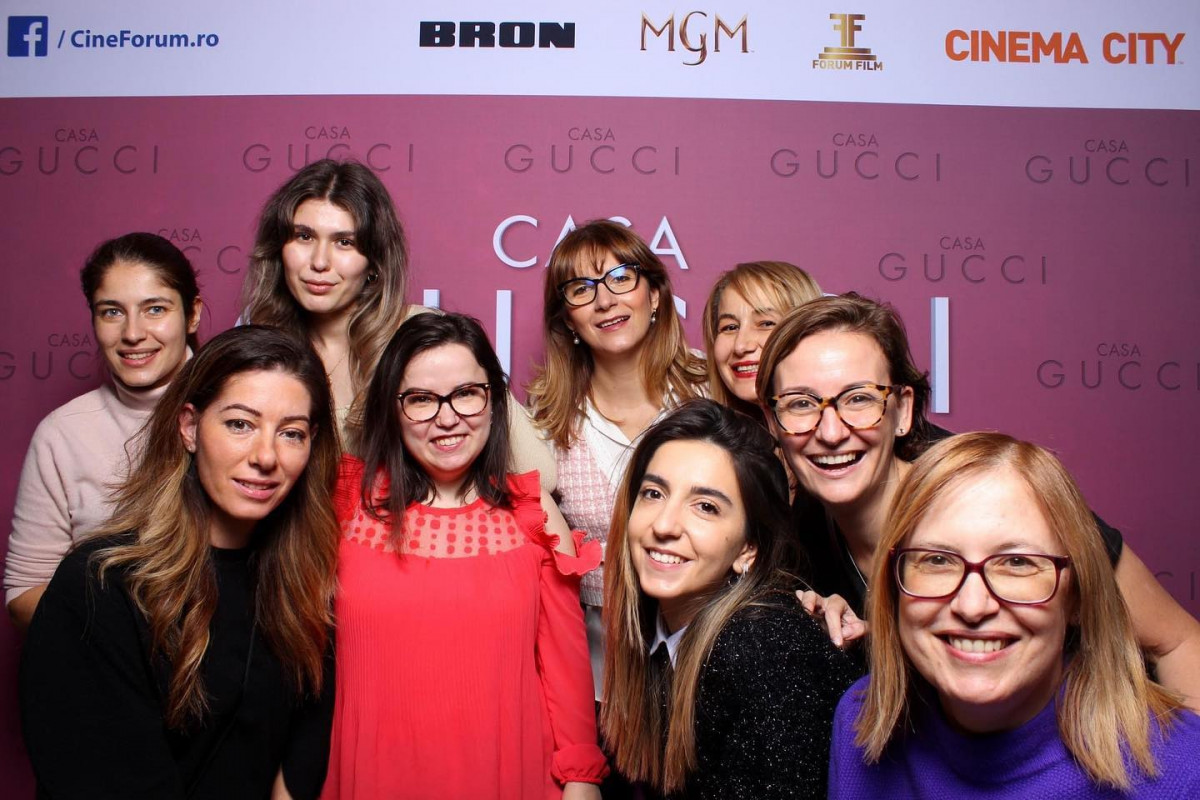 PR market forecast in 2022
I see the light at the end of the tunnel, but there are still many uncertainties. The marcoma industry depends on the state of the economy in general, and the economic scenarios vary. I would like to have the optimism of politicians who tell us that everything will be fine, but without having the crystal ball I know that it will be a long time before we return to normal. They will stand up to creative and flexible, adaptable companies that will understand that plans need to be constantly adjusted.
The present has become unpredictable and it is an opportune time to redefine our priorities and scale of values. The world will not be the same but the brands will continue to communicate, in other parameters, however.
PR activity does not take breaks. The year has started very actively and it is very likely that we will dedicate more time to content marketing and video content creation.
The world of influencers is becoming more and more competitive. I think it's all a matter of context and that in the long run only influencers who have certain real skills and abilities to produce attractive content and who adapt to the formats offered by the platforms will remain. Many brands have realized that the voice of an influencer who has no relevance to your audience doesn't help you at all, especially when he has turned his feed into commercials.
In addition, it will continue the trend in communication to identify relevant, credible opinion leaders who can benefit brands in terms of awarness and image.
Trends that can be born & trends that want to disappear
There are some who believe that virtual reality and augmented reality are a momentary find whose moment will pass, but I believe that we are witnessing the birth of new means of expression, which will become an integral part of people's daily lives.
Quality content remains vital in the communication mix, regardless of channels and platforms.
A trend that will continue to develop is personalization, with consumers being attracted to buy products and services from brands that offer personalized experiences.
Another trend is to take the sustainability area seriously. Brand sustainability is becoming more and more important in the choices that consumers, customers, but also employees make when it comes to purchasing goods and services or working for a company.
Good and bad parts in 2021 for the agency
I had a good year. We kept our client portfolio and gained new clients, we had challenges and situations that we successfully overcame. I understand that adaptation is no longer an option, but a condition to get through this period with flying colors. How, how fast, how much – depends on each of us.
The good parts
The privilege of developing long-term relationships with our customers, but especially the opportunity to learn and build together.
The less good parts
That there is no plan for everything. That you can't control events. That sometimes you have to start over.
The most special projects you have worked on in 2021
Last year we had to focus on new communication channels, to find functional out-of-the-box solutions, to juggle moderate budgets.
The opening of a number of 26 new KIK Romania stores in the last months of the year mobilized the RAN team, without neglecting other ongoing projects, and the promotion of a number of 12 films distributed by Forum Film in a short period of time was a real challenge and required a creative communication plan. A lovely project was the organization of the event that marked the 50th anniversary of Mah Jong, the star of the Roche Bobois brand. I organized an electronic auction with the client to raise funds dedicated to the "Bread and Tomorrow" program of the World Vision Foundation. Five unique pillows from the Mah Jong collection were put up for sale, each being customized by a Romanian designer – Anca Fetcu Lupu, Mihai Grama, Teodora Burz, Omid Ghannadi and Ciprian Șipoș. The end of the year was marked by the organization of an exclusive event for Gino Rossi & CCC, as well as the annual Christmas photo shoot organized for our client Pandora and which brought together journalists and influencers close to the brand.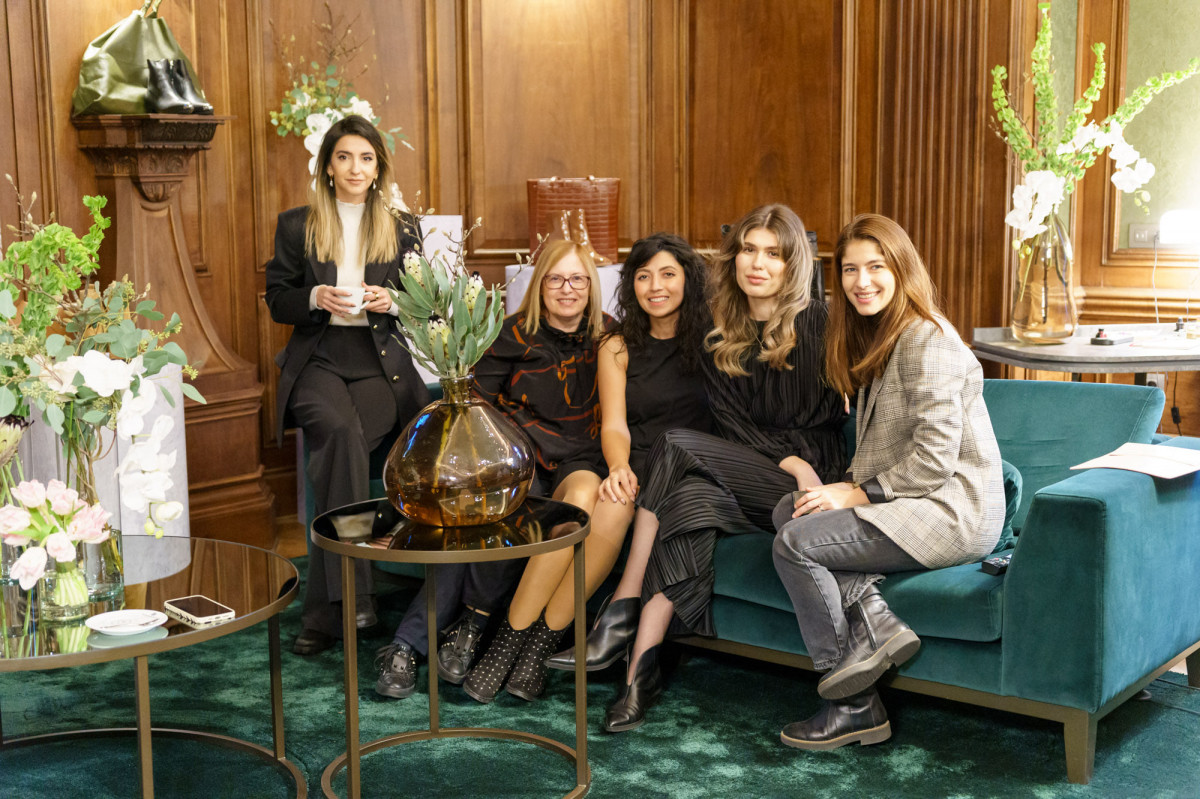 What campaigns caught your attention in 2021
I liked the government communication campaigns in the UK related to the health crisis. The messages were clear, short, easy to remember and informal, the communication was in the language of the people, simple and effective, without sophisticated words, without clarifications from laws and norms.
What you learned most from the previous year
2021 was an easy and difficult year, with ups and downs, with smiles and tears, with successes and failures. It was a year with many questions and few answers, with many vulnerabilities that we had to pay attention to.
It is important to focus on solutions. There is no problem without a solution.
A song for the beginning of 2022
The song "Unstoppable" performed by Sia is hummed by me at the beginning of the day;)
2022 WILL SURE be the year …
exploitation of opportunities.
---
Source: IQads by www.iqads.ro.

*The article has been translated based on the content of IQads by www.iqads.ro. If there is any problem regarding the content, copyright, please leave a report below the article. We will try to process as quickly as possible to protect the rights of the author. Thank you very much!

*We just want readers to access information more quickly and easily with other multilingual content, instead of information only available in a certain language.

*We always respect the copyright of the content of the author and always include the original link of the source article.If the author disagrees, just leave the report below the article, the article will be edited or deleted at the request of the author. Thanks very much! Best regards!
---