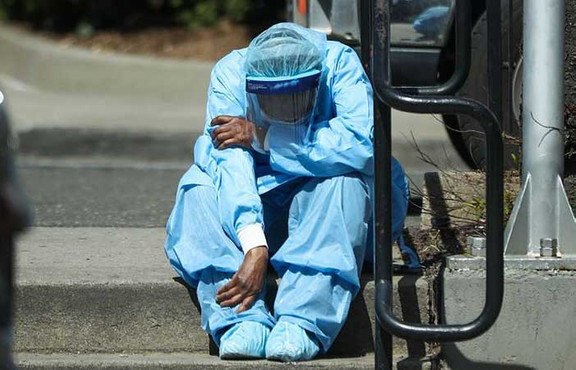 In the U.S., 55,000 new cases of COVID-19 were reported yesterday, with more cases increasing in most states. Thus, the USA became the country where the most coronavirus cases were seen in one day in the world.
The increase in coronavirus cases over the past week has led to a close scrutiny of how US President Donald Trump managed the crisis process and several state governors stopped plans to reopen states after strict isolation.
In the USA, 55,274 new coronavirus cases were reported yesterday. The USA thus broke Brazil's record of 54,771 cases on a day on June 19.
Coronavirus cases are rising in 37 out of 50 US states, including Florida, which reported more than 10,000 new cases yesterday. The number of new cases in Florida, indicating the largest daily increase so far, is higher in the number of daily cases in any European country that was most severely affected by the outbreak.
In California, another center of the epidemic, the number of positive coronavirus tests increased by 37%, while hospitalizations increased by 56% in the last 2 weeks.
Republican Texas Governor Greg Abbott, who previously resisted calls for wearing face masks, instructed it to be worn in all regions with more than 20 coronavirus cases.
Source: Reuters