Tension continues at Zaporizhia nuclear plant. The state energy operator of Ukraine, Energoatomhas accused the Russian Army of arresting the director of the plant, Ihor Murashov, who is currently unaccounted for.
The director of Energoatom, Petro Kotin, has made it known on his Facebook page that Murashov was intercepted on Friday around 4:00 p.m. local time by a Russian Army patrol while he was on his way to the plant in his private vehicle.
"The car was intercepted, (Murashov) was forcibly detained, he was blindfolded and currently, there is no information about his whereabouts or his fate," he explained.
Murashov, says Kotin, "is a person who has a license to work and has primary and exclusive responsibility for the nuclear and radiological safety of the Zaporizhia NPP."
According to the published letter, the director of Energoatom assures that the arrest of the director of the Zaporizhia nuclear plant, the largest in Europe "poses a danger" to its operation.
"His arrest poses a danger to the operation of the largest nuclear power plant in Europe"
"I demand that the Russian military, which controls the nuclear power plant, and the employees of (the Russian operator) Rosatom, who are also illegally in our facility, stop acts of nuclear terrorism against the management and staff of the nuclear power plant, immediately release to the head of the plant and return him to his official duties to maintain the safe operation of the plant", he adds.
Shortly after learning of Murashov's arrest, sources in the International Atomic Energy Agency (IAEA) They have confirmed that they have contacted the Russian authorities to find out more details about the circumstances of the arrest, as well as the current whereabouts of the director of the nuclear power plant, according to DPA.
The Zaporizhia nuclear plant in eastern Ukraine has been under hostilities for weeks between Russian and Ukrainian forces. Without going any further, last Friday the IAEA mission in the Ukrainian city of Zaporizhia reported that the explosion of a landmine had damaged a low-voltage power cable at the nuclear power plant.
The Director General of the IAEA, Raphael Grossialready reiterated on Friday its "deep concern" about the repetition of this type of landmine explosions near the largest nuclear power plant in Europe, where there have been frequent bombings in the last two months.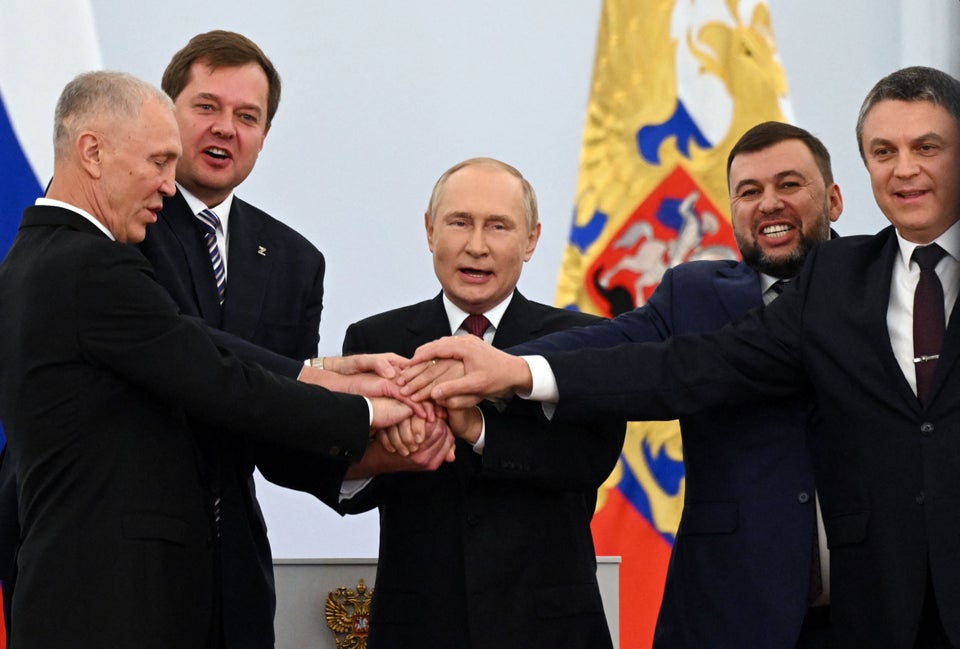 Putin celebrates the annexation of Eastern Ukraine