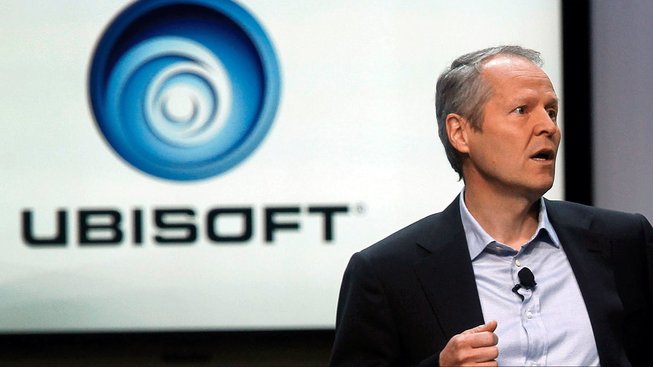 It's been boiling in the game world lately. In a year when we should be most interested in the new generations of consoles and the games they bring, racism, discrimination and sexual harassment are being tackled. I do not want to say by any chance that these serious problems should give way to the games as such, only that something is happening in 2020.
The wave of allegations of sexual harassment is the latest "trend" launched by screenwriter Chris Avellone and Assassin's Creed Valhalla Development Manager Ismail Ashraf. Along with his cause of infidelity, however, a number of other accusations appeared against senior Ubisoft officials who were to use their position within the company. But while freelancer Avellone just lost his job, Ubisoft launched a chain of accusations. Complaints about working conditions did not escape Chief Boss Yves Guillemot, who decided to act immediately.
"Situations that some of you have experienced or witnessed are completely unacceptable. None of you should be harassed or disrespected at work, and the types of inappropriate behavior we have recently learned about cannot and will not be tolerated. For those of you who have spoken out or supported your colleagues, I have a clear message: you have been heard and you are helping to make the necessary changes in our society, "says email, which sent Yves to Ubisoft teams.
Yves, for example, entrusted Lidwine Sauer with overseeing the culture of the workplace. Lidwine was previously the head of the Strategic Innovation Lab projects at Ubisoft and now has the task of coming up with solutions to recent problems and ensuring a comfortable working environment for everyone.
There will be sessions in all teams, during which any of the employees will be able to speak and share their experiences, or come up with an idea how to solve them. All employees will receive a questionnaire, which they fill in anonymously and can give completely honest feedback on the operation of the company. At the same time, a platform has been launched for employees to report sexual harassment, discrimination and other forms of inappropriate behavior.
The company is currently investigating previous allegations, which are being taken care of by external companies, and other external companies are to investigate the company's procedures and rules, taking into account the outcome of the upcoming sessions and questionnaires. Eventually, a new position of head of diversity was created and the company-wide integration was integrated.
All that remains is to keep our fingers crossed for the company and its employees, so that everyone at work feels the way they look and belongs to, is not discriminated against and sexually harassed. But it will probably be a long-distance run and hopefully we will not lose other familiar faces behind the big, beloved brands.