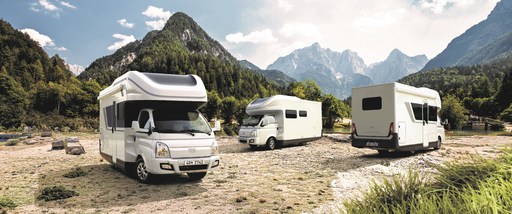 Hyundai Motor Company announced on the 2nd that it will launch a camper,'Forest', based on a small truck porter.
The concept of the development and production of the Porter camper Forest, which is scheduled to be released in Korea on the 6th, is'Moving House'. The pet name'Forrest' is a combination of Porter and Rest. It provides a comfortable and spacious interior space suitable for concepts and pet names. It is designed to be used by families of up to 4 people.
The number of Korean camper registrations has increased by about 5 times over the past five years since 2014. The government predicted that as the annual 6,000 vehicles were converted into camper cars, a market of 130 billion won would be created.
Hyundai Motor focused on space utilization while developing Forest. ▲ Smart room ▲ Smart bed was applied to expand the indoor space by electric method. Using the smart room, the rear part of the vehicle extends 800 mm, and the extended part can be used as a bedroom. You can also divide the bedroom into two floors with the Smart Bed function.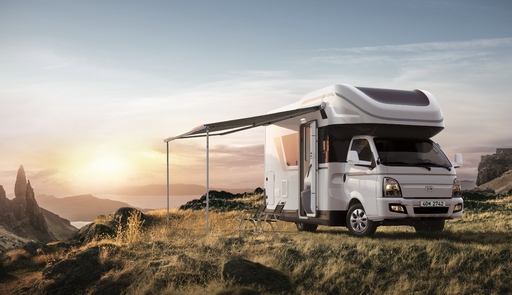 Forest is equipped with a variable camping seat that can be used in various ways depending on driving/camping/sleeping conditions in the second row passenger seat to increase the utilization of the interior space. The variable seat can be used as a seat while driving, a sofa when camping, and a bed when sleeping.
In the forest, considering the inconvenience such as invasion of privacy when using public facilities such as showers and toilets at camping sites, ▲ independent shower booths ▲ indoor toilet seats can be applied as an option. Curtains were installed on each window in the vehicle.
In addition, a solar cell panel that converts sunlight into electricity can be selected as a specification, and a large-capacity battery and an efficient charging system are applied to reduce worry about battery discharge during camping.
In addition, Hyundai Motor provided various convenience specifications such as ▲cooling/heating machine ▲refrigerator ▲sink stand ▲microwave oven in the forest, so that customers could feel the comfort of home. Various camper functions can be controlled by Forest's intuitive touch-integrated controller and can be operated with a smartphone through a Bluetooth connection.
The price of the forest is 49.9 million won for the entry for the two-seater model, and the standard and deluxe for the four-seater model are 64.3 million won and 7706 million won respectively.
An official from Hyundai Motor said, "We have introduced Forest to reflect the needs of customers in the market for the Porter camper, which has been reliant on the aftermarket. Said.
Meanwhile, Hyundai Motors is exhibiting vehicles by participating in the '2020 Camping & Picnic Fair' held in KINTEX, Gyeonggi Province from the 2nd to the 5th, in order to expand the customer experience opportunities of Forest. Hyundai Motor Studio will operate a permanent exhibition and customer experience program in Goyang.
By Dadahun Yang, [email protected]
[ⓒ 세계일보 & Segye.com, 무단전재 및 재배포 금지]