Toxic parenting is a term that has been thrown into the air quite a bit in recent years, although it is not an official clinical term. This may also be the reason why it is sometimes difficult to know what exactly is considered toxic behavior and what is not. Of course in extreme cases where the relationship between the parents and their children is characterized by a complete lack of support or manipulative patterns, it is easier to classify toxicity.
But in most cases of reasonable and common parents, these are just certain habits or behaviors, whose toxicity is "gray", and yet – can cause real harm to the child or the relationship with him. Here are 5 examples of fairly common parental behaviors that can poison the relationship with the children.
Shouts
No parent has probably fallen off the chair when he saw that the first item on the list addresses the issue of shouting. Although we all know that they are not helpful and even harmful, almost no parent can avoid them (who more who less), certainly not in a year like the last year where we experienced closures with the children that created a particularly challenging pressure cooker. But when shouting becomes too frequent a pattern at home, it can take a very heavy toll on the relationship with the children.
There is a big difference between a one-time incident (which is also expected to be followed by a correction in the style of "I'm sorry I yelled at you. Let's talk about it calmly") and a routine of shouting that some parents confuse with "discipline". Shouts can be an effective tool in certain situations, for example when a child is doing something dangerous and it is necessary to stop him or grab his attention quickly. But other than that, studies show that shouting is not effective in changing children's behavior. What they do do is adversely affect their self-image and increase the chance that they will develop aggressive patterns.
What to do instead? Literally, anything else. Do what you have to do to release the tension that has accumulated in you and say what you have to say to your children in a respectful tone and not in shouts. Even if it takes you a few minutes, it's fine.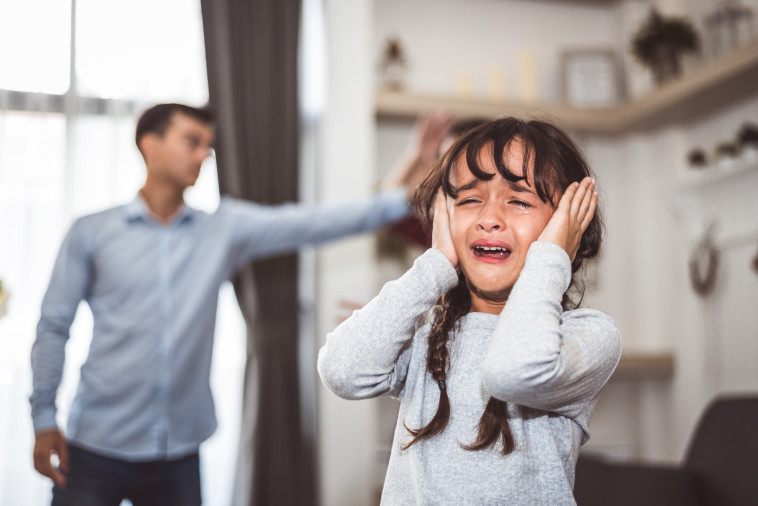 2. Comparison between brothers / sisters
When there is more than one child in the home it is very difficult to avoid comparisons and thoughts about the similarities and differences between them, it is completely natural. But comparing children can be harmful even when done in small doses. Therefore it is worthwhile to make a real effort not to compare the children out loud, not for criticism purposes nor in an attempt to encourage or encourage them.
In one of the studies that examined the effect of parental differential treatment (this is the official name of the phenomenon – parental differential treatment or PTD for short), the researchers compared the certificate scores of first and second children. In addition, the study included interviews with the children's parents, in order to examine their position regarding the skills and abilities of each of the children – on their own and in comparison with each other. The researchers found that children's future scores were influenced by their parents' perceptions of which child was smarter – even when those perceptions were not based on past scores.
3. Labeling
Similar to comparisons, labeling children is also harmful to them even when done in a seemingly "positive" way. Classifying a child as 'good' or 'bad' can be a self-fulfilling prophecy and something that children can work their whole lives to try to shake off – without success. Experts warn that even seemingly positive labels can be problematic and on the verge of toxicity.
When we tell a girl "you are so smart" or "you are so athletic" we are actually conveying to her that her successes or accomplishments are due to some innate trait, not something she has earned or strived for. And what does that say about the next test or competition – if she does not succeed equally, does that mean she is not smart or not a good athlete? It undermines the self-image, rather than strengthening it.
It is therefore important that the praise we give our children be specific and descriptive, and focus on their actions and actions. The goal is to look at our children and identify the intentional things they are doing to reach a certain goal and mark them out loud, to give them recognition. For example: "I noticed that you helped your little brother a lot today – it shows maturity, caring and responsibility." Or: "I saw you studied very seriously for your test tomorrow – well done for the effort and investment, I'm proud of you." Such specific praise strengthens children's self-image and encourages them to adhere to positive behaviors.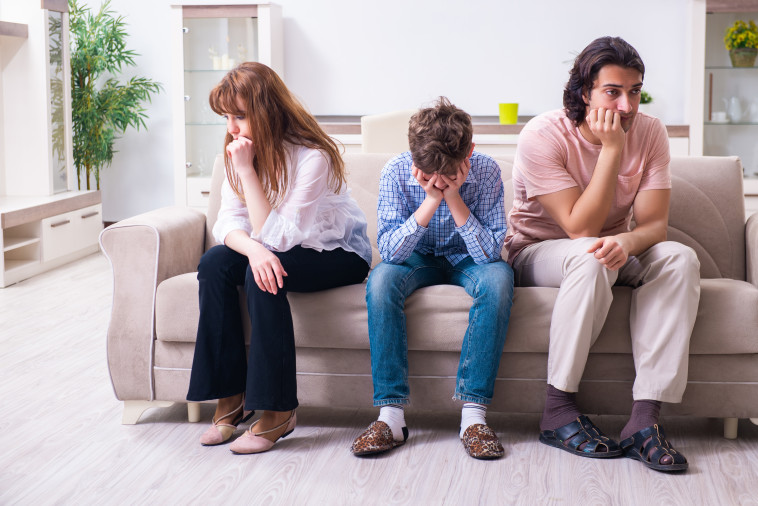 4. Elimination of emotions
One of the most important roles of parents is to help their children develop emotional intelligence – the ability to identify and name their own feelings and those of others. If there is anything that is harmful to this process, it is when a child receives a message from his parents that he is not supposed to feel a certain way, or that there is something wrong with the way he is feeling. Where does this usually challenge us parents? When our children experience an emotional response that seems disproportionate to the situation to us. Or in other words: tantrum.
Telling a child that he is "acting like a baby" when he cries or shows emotion is simply cruel and will only cause him to repress emotions and disengage from the situation. Instead, what they should do is legitimize them for expressing emotions and teaching them through personal example how to manage those emotions properly. Take advantage of opportunities where you yourself experience frustration with something, and demonstrate to your children step by step how you deal with it: "Oops, I'm really frustrated right now that I forgot to do something important. I'll take a few minutes to breathe and relax, it usually helps me. And then I will try to think about how I can solve the problem. "
---
Source: Maariv.co.il – סגנון-לייף סטייל by www.maariv.co.il.

*The article has been translated based on the content of Maariv.co.il – סגנון-לייף סטייל by www.maariv.co.il. If there is any problem regarding the content, copyright, please leave a report below the article. We will try to process as quickly as possible to protect the rights of the author. Thank you very much!

*We just want readers to access information more quickly and easily with other multilingual content, instead of information only available in a certain language.

*We always respect the copyright of the content of the author and always include the original link of the source article.If the author disagrees, just leave the report below the article, the article will be edited or deleted at the request of the author. Thanks very much! Best regards!
---