Smartphones are getting bigger every day, and those who want phones that can be easily used with one hand have fewer and fewer options.
However, while big names in the smartphone market are offering devices that are increasingly difficult to hold in their pockets, some companies are going in the opposite direction and developing terminals so small that they can almost be locked to keys.
We present the top three small phones:
3. Unihertz Atom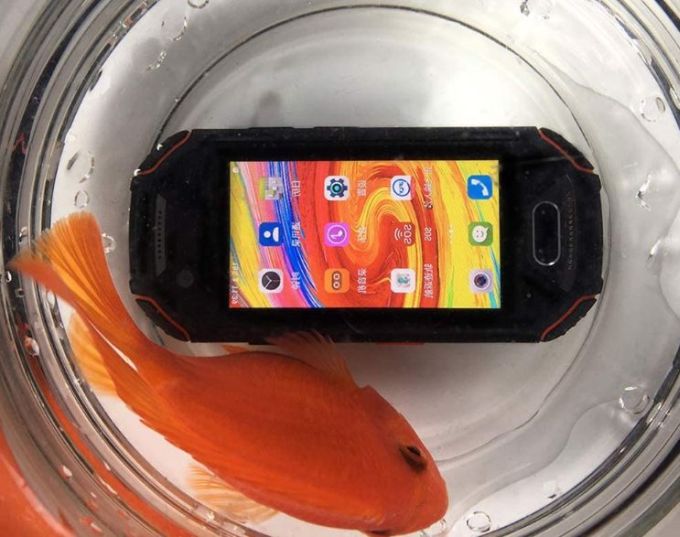 This is probably the smallest smartphone in the world. With a length of only 96 mm, the device was designed to withstand the event of the Apocalypse, being IP68 certified. The technical features offered are not impressive, but the phone has been designed especially for those who use phones primarily for occasional calls and text messages. Despite its small size, Atom offers 4G connectivity, includes fingerprint sensor, NFC (for mobile payments) and USB-C jack.
The device was funded on the Kickstarter crowdfunding platform and is available in several online stores.
Unihertz Atom – main technical characteristics:
Operating system: Android 8.1 Oreo
Screen: 2.45 "(240 x 432 pixel resolution)
Procesor: octa-core, 2 GHz
RAM: 4 GB
Internal storage capacity: 64 GB
Main room: 16 MP
Selfie camera: 8 MP
Battery: 2,000 mAh
Price: $ 260 on the site Unihertz
2. Palm – for those who want small premium phones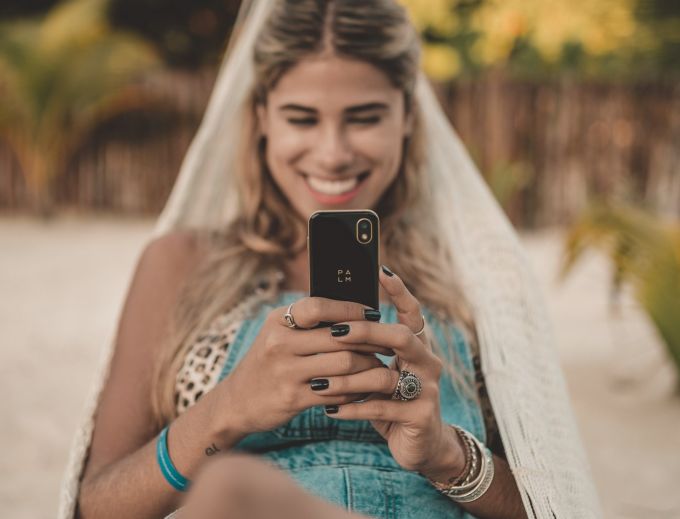 Palm is the most attractive, aesthetically, very small smartphone. It is only 96.6 mm high and runs an Android-based interface that closely resembles the operating system on the Apple Watch. It's a good idea when you're dealing with such a small display. The battery doesn't have much capacity, but a Mophie battery case is available for the Palm right on the manufacturer's website. Sometimes, the accessory is included, promotional, in the package.
The smartphone has an IP68 rating for dust and water resistance, aluminum frame and a weight of only 62.5 grams.
Palm – main technical features:
Operating system: Android 8.1 Oreo
Screen: 3.3 "(HD resolution), protected with Gorilla Glass
Processor: Snapdragon 435
RAM: 3 GB
Internal storage capacity: 64 GB
Main room: 12 MP
Selfie camera: 8 MP
Battery: 800 mAh
Price: $ 280 on the site Palm
1. Unihertz Atom L/XL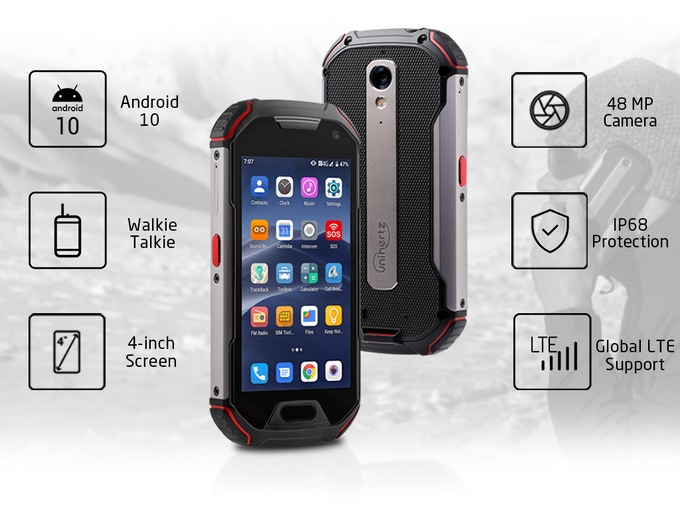 Atom L is the older brother of the Ather model from Unihertz. The device comes with a 4 "screen, 48 MP main camera, Android 10 operating system and IP68 certification. It is, as it is written, a kind of iPhone SE (1) "rugged". In the Atom XL version, the phone offers a walkie-talkie function (includes a special antenna), useful on construction sites or in hiking.
The phone includes an infrared sensor, a soft key, NFC chip, FM radio, USB-C jack and micro-SD card holder. Despite its small size, there is also a universal 3.5 mm audio jack.
Unihertz Atom L / XL – main technical characteristics:
Operating system: Android 10
Screen: 4 ", protected by Gorilla Glass
Procesor: octa-core MediaTek Helio P60
RAM: 6 GB
Internal storage capacity: 128 GB (UFS 2.1)
Main room: 48 MP
Selfie camera: 8 MP
Battery: 4,300 mAh
Price: $ 280 per Kickstarter