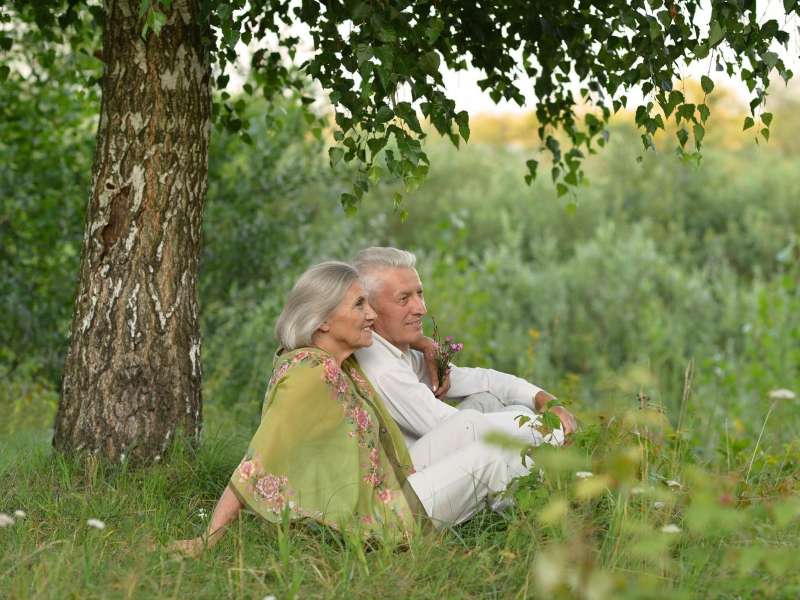 Stanka Mlakar – Ananada Devi Kaur, Kundalini Yoga teacher
17. 5. 2023, 15.43
Updated: 17/05/2023, 15:51
A relationship is like a flower: when we give it what it needs, it grows and blooms. If we water it too much, the roots rot, if we water it too little, it dries up, if there is no light, it dies, if we add too much fertilizer… it dies.
Every relationship also needs care, attention, emotional nourishment and understanding. When we choose to be with someone, duality becomes one.
There are no secrets, no lies, no hidden feelings between partners, but trust and commitment. Due to the joint care of the relationship, it grows and flourishes even more. We build our relationship with our partner every day with the awareness that the person who came into our life is the greatest gift.
But what do most people do when they already have someone by their side? He thinks that the person is already his and that he does not need to try anymore. Then the love between them starts to wither because they don't take the time to talk to solve the problem; when they are not doing well, they throw sand in each other's eyes and say that most of them have problems in relationships anyway.
Most people find it difficult to take part of the blame for the problems on themselves, but blame their partner, but stay with them because of a sense of obligation, fear of loneliness or social shame, because of financial or social security, domesticity… The partners slowly become estranged, the relationship falls apart, other things, people and events are more important and eventually they break up. As we move into a new relationship, the patterns are likely to repeat themselves.
If we want a relationship or are already in a relationship and want to keep it and strengthen it, we must decide to become the best masters. We will learn, persevere, accept mistakes for our growth and never give up.
A good relationship requires two strong people. One of them is you! Are you ready for a relationship?
IMPORTANT FOR HEALTHY RELATIONSHIPS
Only when you are a built person will you be able to know what you want in a relationship and with what kind of person you will build it. And what should we pay attention to when we want to build a healthy relationship?
Let's examine the patterns we bring to relationships
We learned how to love from our parents, and if we don't like it, it's time to learn to love anew. It is hard to move and do something that we have ingrained in our minds as not good, maybe ridiculous, childish and too much for our ego.
If we want to love and be loved badly enough, then we will be willing to take the right steps and climb over our pride, which in all likelihood is already rusty.
Let's check if we are putting our true self into relationships
Knowing and accepting the truth of who I really am is the only true path to a truly happy relationship. Let's ask ourselves if we are being a real person in this or a previous relationship, showing our real thoughts and feelings.
Only a person who constantly tells the truth, does not twist words and does not lie, can really build a real solid relationship. Her every smile is real. He wants every hug. Every word about emotions comes from truth. The real person is not to be found in the claims:
Do you smile even when you're angry?
Are you angry or mean and this is just your defense against the real feeling of being scared?
Do you blame others to hide your guilt because you don't want to admit it?
Do you know that you love yourself as much as you are willing to tell the truth about yourself? Words are our gift. Why distort them and hide when we can be love and be loved? When you are the truth, you feel and receive the most love.
When we enter into a relationship, we must make a decision to speak only the truth to our partner and expect the same from him. It is best to take intimate moments together for honest conversations and also to express your anger, wishes, sadness and of course positive, encouraging and loving thoughts.
Let's take a look at the current situation
If we are in a relationship, we need to look at what state he is in right now. If we have already realized that we have not been honest with ourselves or with our partner, it is time to make a plan for the road to honesty.
We could also forget our desires, which include time with other people and time for ourselves, what we want our partner to do for us…
Let's ask ourselves what we really feel
Do most people show their true emotions? Most of them, but not with words of truth, but with their behavior, walking, posture, consumption of illegal substances, doing things that make them happy, with the health they have. These are all indicators of the truth.
A person who performs and criticizes – is he happy? A person who has a crooked spine and keeps moving forward – is he happy? A person who abuses alcohol or smokes a lot – is he happy?
And when we ask such a person how he is doing, he says, "Very well, thank you, and you?" Don't you wonder that something is not right here?
So many people live a lie—first their own lie, and then they lie to others; then how can such a person have a good and long-lasting relationship? Hey, he can't have it.
If you found yourself in these words and if you got a feeling of guilt – stop! Instead, hug yourself and say to yourself: This is who I have been until now. I don't like what I created in the past. Now I can change that. I can decide that starting today I will give my hand to my truth and I will no longer live a lie. I know it won't be easy, but each step up my stairs takes me closer to myself, and I will reward myself for each step. The biggest reward will be the feeling of satisfaction in me that I follow myself.
---
Source: Svet24.si by novice.svet24.si.

*The article has been translated based on the content of Svet24.si by novice.svet24.si. If there is any problem regarding the content, copyright, please leave a report below the article. We will try to process as quickly as possible to protect the rights of the author. Thank you very much!

*We just want readers to access information more quickly and easily with other multilingual content, instead of information only available in a certain language.

*We always respect the copyright of the content of the author and always include the original link of the source article.If the author disagrees, just leave the report below the article, the article will be edited or deleted at the request of the author. Thanks very much! Best regards!
---