While hiding traces of forced mobilization of Koreans… 'Japan's Sado Mine' to be registered as a World Heritage Site
Bank and money factory during the Edo period, and Korean labor after the Mitsubishi takeover in 1896
The minimum number of people revealed in the report was 1,140, ​​of which more than half were in their 20s.
Deposit without salary, savings or insurance payment
Japan limits registration applications to the Edo period… We don't apologize for the shameful history, we just cover it up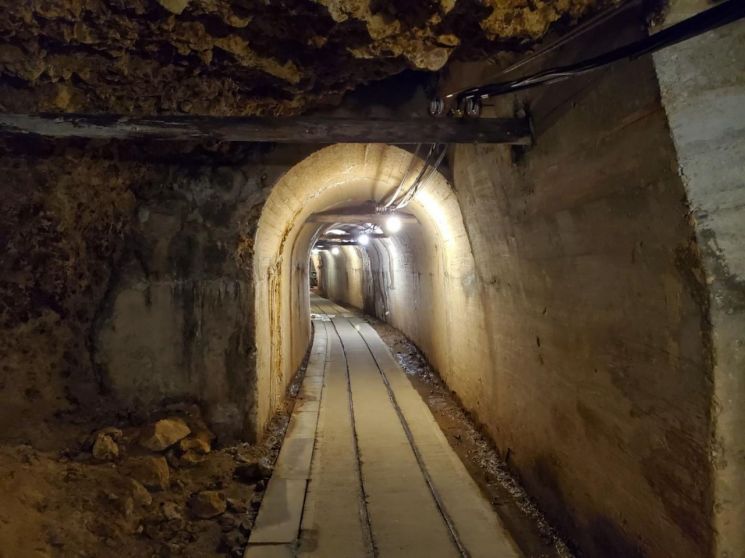 [이미지출처=연합뉴스]
湲 蹂肄
There is a mine on Sado Island, Niigata Prefecture, Japan. Gold mines have been mined since 1601. It was designated as a direct management by the Edo Shogunate and served as a bank and money factory. All casting processes are handmade. Flooding was frequent, but the operation continued by introducing a drainage device and making a waterway. Between 1615 and 1634, the annual gold production was about 400 kg. About 40 tons of silver was also mined. The Cultural Council of the Agency for Cultural Affairs of Japan selected it as a recommendation for UNESCO World Heritage List last month, judging that it has outstanding universal value. However, Niigata Prefecture and Sado City are said to have limited the application period to the Edo period (1603-1867). This is because Mitsubishi took over in 1896 and many Koreans were forcibly mobilized.
Excluding the Meiji and Showa eras, the value of Sado Mine fades. This is because the remains of the Edo period are only the magistrate office and some gangs in Oma Port. Most of the ruins, such as oil pits, shafts, machinery factories, smelters, and mills, were built from the end of the 19th century. At that time, Japan made mining more efficient with dynamite for blasting and rock drilling machines. The production capacity was also increased by mechanizing the beneficiation (selecting useful ore) and smelting processes. Floating plaza, established in 1938, is a symbol of improved technology. Flotation is a method of recovering small gold and silver particles that are difficult to recover by floating them as a flotation agent. Originally used for copper smelting, it was successfully applied in Sado Mine. The fact that even the world's first technology was omitted from the process of inscribed on the World Heritage List can only be seen as an intention to hide the history of forced mobilization of Koreans. In fact, Niigata Prefecture and Sado City never revealed the existence of Korean miners, even covering the mines that closed in 1989 in their public relations brochures.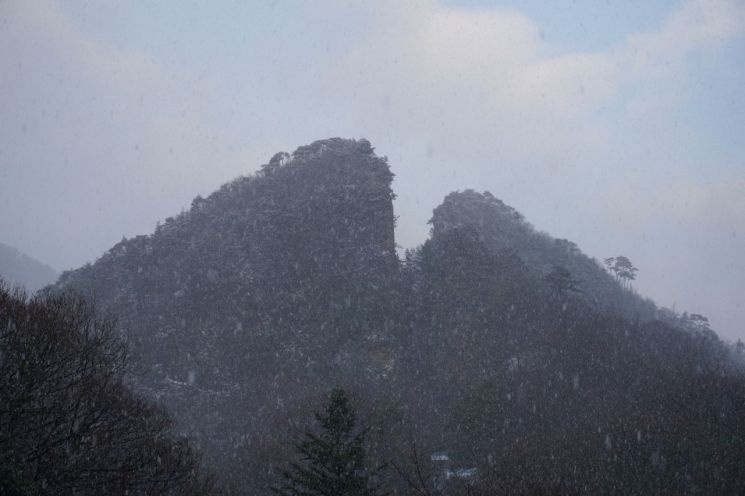 [이미지출처=연합뉴스]
湲 蹂肄
The history of forced mobilization of Koreans can be found in the annual distribution list of Koreans and the list of designated age groups, which was identified by Hye-kyung Jeong, a researcher at the Argo Humanities and Social Research Institute, by writing a report in 2019 'Concentration of forced mobilization of Koreans in Japan's coal mines and mines – Focusing on Mitsubishi Mining's Sado Mine'. is confirmed The tobacco distribution list is a list created by the company when it distributes cigarettes to miners. He said he did not give the laborers food, but gave them cigarettes. The number of Koreans recorded here is 463. About half of them also had their name, date of birth, movement information, and the date of creation written on them. The average age of the 353 people for whom age is listed is 28.8 years (as of 1944). Those in their 20s account for 53% (187 people). The names of 100 people, their dates of birth (1901~1923), and their original address (Hamnam/Gyeongbuk) were written in the list of designated age groups.
Traces of these are also shown in the 'Report on Assets Survey of Koreans in Japan – Survey Results on Unpaid Wage Debts for Returning Koreans, etc.' and 'Economic Cooperation Korea, 105, and Unpaid Wage Debt Group for Koreans' in the National Archives of Japan. Researcher Jung explains in the report, "The two deposit records mean two things." "One is that at least 1,140 Koreans were forcibly mobilized. Another is that their salaries, savings, and insurance money were deposited without giving them to themselves."
In April 1943, the average monthly income of Korean miners at Sado Mine was 83 yen and 88 jeons. The actual amount deposited was only a fraction of the amount as it was deducted for the cost of tools necessary for labor. This also applies to forced savings. This method was used by the Japanese colonialists to suppress inflation and finance the war while at the same time preventing flight. There is no personal information in the deposit records of the Sado mine. In other words, the cost of the labor was swept away. Korean miners were unaware of this and sweated in the gang every day. Ten Koreans died while working. Separately, in December 1942, while constructing a disciple, two miners were hit by a stone that fell from a rock surface and their skulls ruptured. Most of them suffered from pneumoconiosis, even though they avoided accidents, and they did not live long.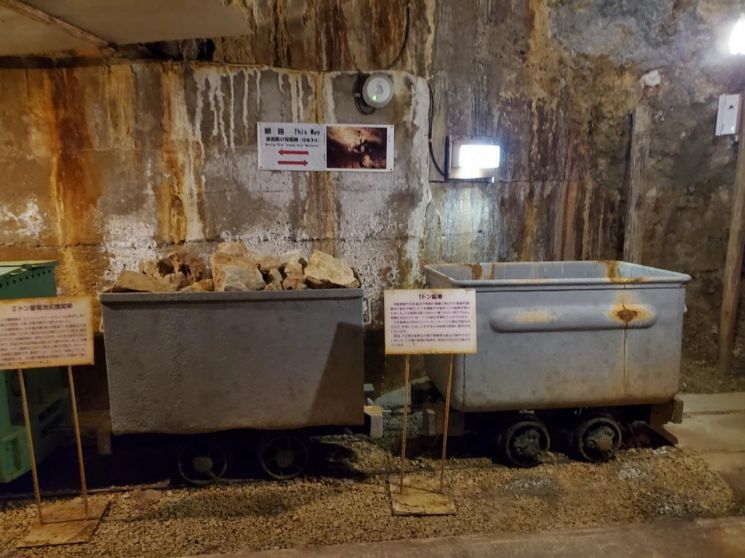 [이미지출처=연합뉴스]
湲 蹂肄
There is a record of dictating a life like hell. The main character is Im Tae-ho, who was mobilized for the Sado Mine in November 1940. It was only when I arrived at Sado Island that I realized that it was conscription. He said that he was terrified every time he reached the mine after walking an hour and a half from the hostel. "'Can I get out of this underground alive today?' I lived with my heart pounding in thought. There was no human treatment or condolences to the deceased. (…) A scaffold fell from the basement and he saved his life. I couldn't get it and stayed in bed for about ten days. When I could barely get up, I told him to go back to work. Even though I got sick, I couldn't take more than two days off.
Lim succeeded in escaping to Hiroshima. At the end of his dictation, he said, "I want to receive a sincere and sincere apology while at least one person who was in the mine is alive." "More than half a century has passed since the war, but even today, I have not heard a single word from the Japanese government sincerely.
Lim died in May 1997. Twenty-five years have passed since then, but neither the Japanese government nor Mitsubishi apologized. Rather, it is a sign of pushing ahead with the inscription as a World Heritage Site while hiding its shameful history. The Japanese government has never turned away from the candidates selected by the Cultural Council. The deadline for submission to UNESCO is February 1 next year. Our government has nailed it to a firm response. Last month, Gyeon Jong-ho, director of the Ministry of Foreign Affairs' Public Culture and Foreign Affairs Bureau, said, "We will not stop at raising issues with Japan or demanding cancellation." "We will analyze the contents of the World Heritage application and actively explain the reasons for inappropriateness and the necessity of historical interpretation, including forced labor, to UNESCO and expert organizations," he said.
By Lee Jong-gil, staff reporter [email protected]
---
Source: 아시아경제신문 실시간 속보 by www.asiae.co.kr.

*The article has been translated based on the content of 아시아경제신문 실시간 속보 by www.asiae.co.kr. If there is any problem regarding the content, copyright, please leave a report below the article. We will try to process as quickly as possible to protect the rights of the author. Thank you very much!

*We just want readers to access information more quickly and easily with other multilingual content, instead of information only available in a certain language.

*We always respect the copyright of the content of the author and always include the original link of the source article.If the author disagrees, just leave the report below the article, the article will be edited or deleted at the request of the author. Thanks very much! Best regards!
---