In October last year, Face Pay was launched in the Moscow metro, a face-to-face payment technology.
I watched this technology for half a year, and then I registered in the system myself. Everything worked fine, now I'm going through it and I don't know any problems. I've been asking myself for a long time… who did it at all? After all, it is not such a simple technology, especially on such a scale.
One caught on another, contact after contact – and so I got to MTS. What a twist!
Not everyone knows that MTS has long been not so much a telecom operator as an IT company. I came to visit the MTS AI developers and visited their subsidiary VisionLabs. It quickly became clear that most Muscovites and many Russians had already dealt with what they create and support in MTS AI и VisionLabs.
I visited their offices, spied on their products and how the work is arranged. I saw where the very Face Pay was born, as well as a lot of other futuristic technologies already in use near you.
Content:
How does Face Pay and other VisionLabs technologies work?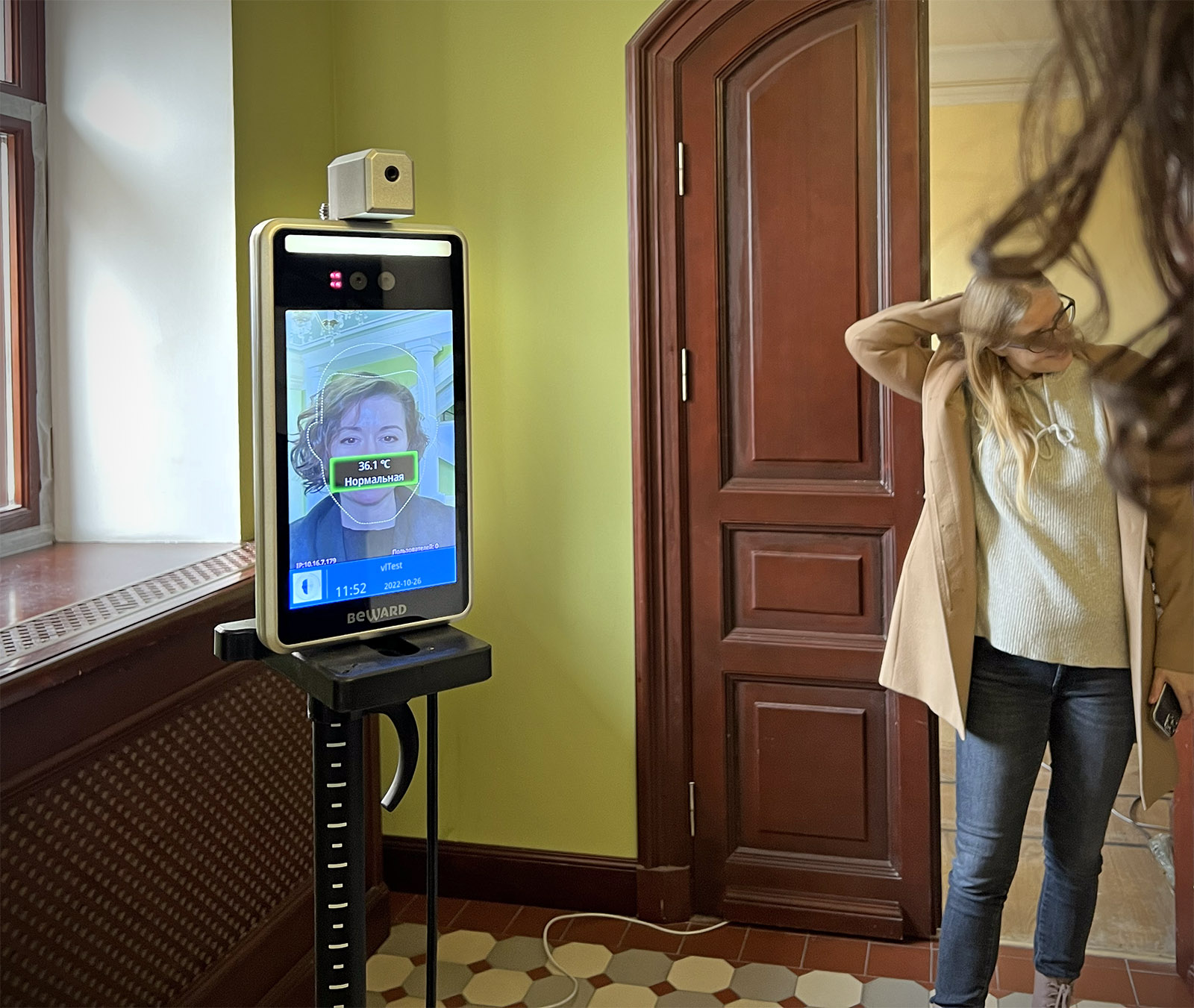 It was these guys who created the very Face Paywhich is used daily by tens of thousands of people in the Moscow metro.
I would like to send everyone who has not yet been imbued with the level of development of modern machine vision technologies to their demo zone.
Recognition of license plates of passing cars and their automatic reconciliation with the database? Done, perfect for checkpoints or just corporate parking. People identification with instant reconciliation with the base of employees? There is such (I did not pass the test, of course).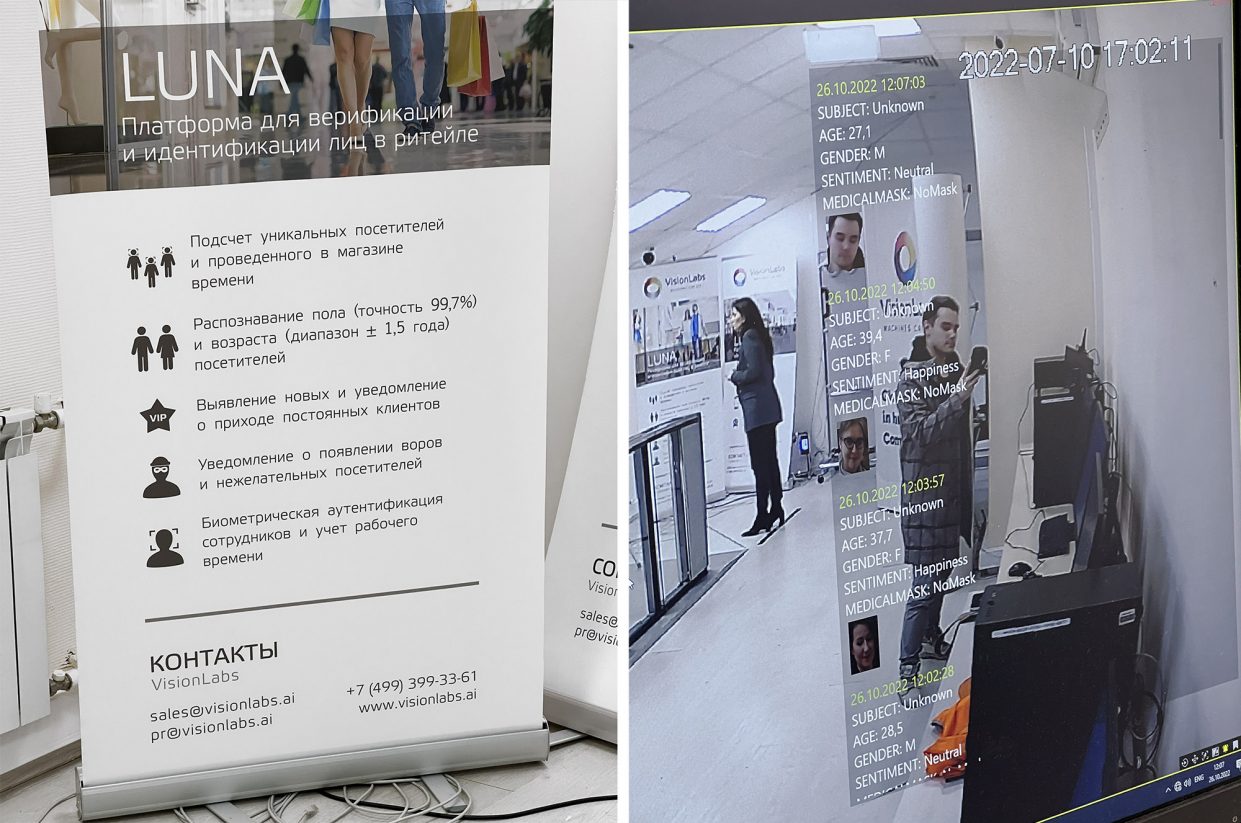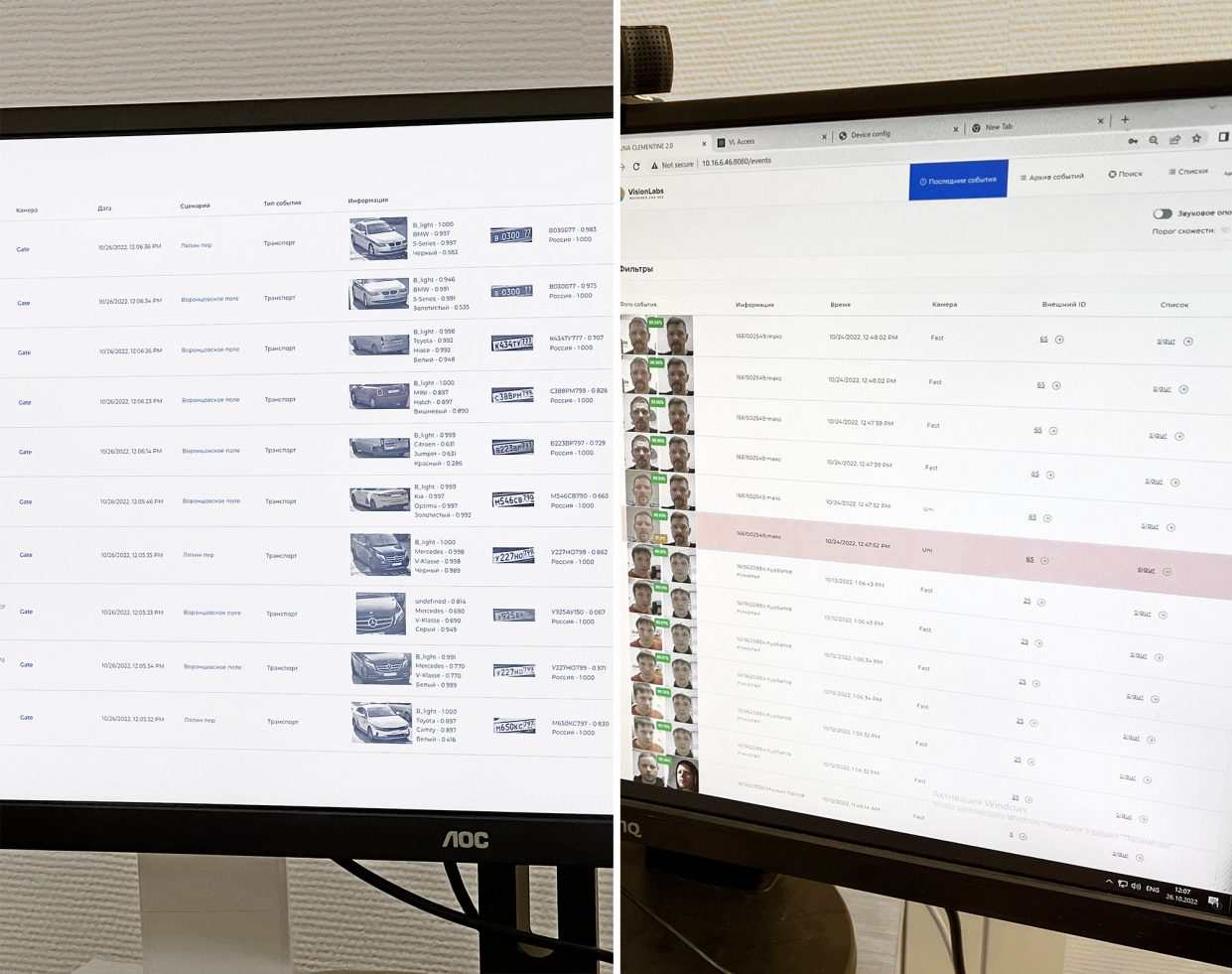 How about monitoring compliance with safety regulations, including with regards to personal protective equipment? In my presence, the girl presenting VisionLabs technologies put on a construction helmet – and on the monitor, next to her silhouette, the corresponding icon instantly turned green.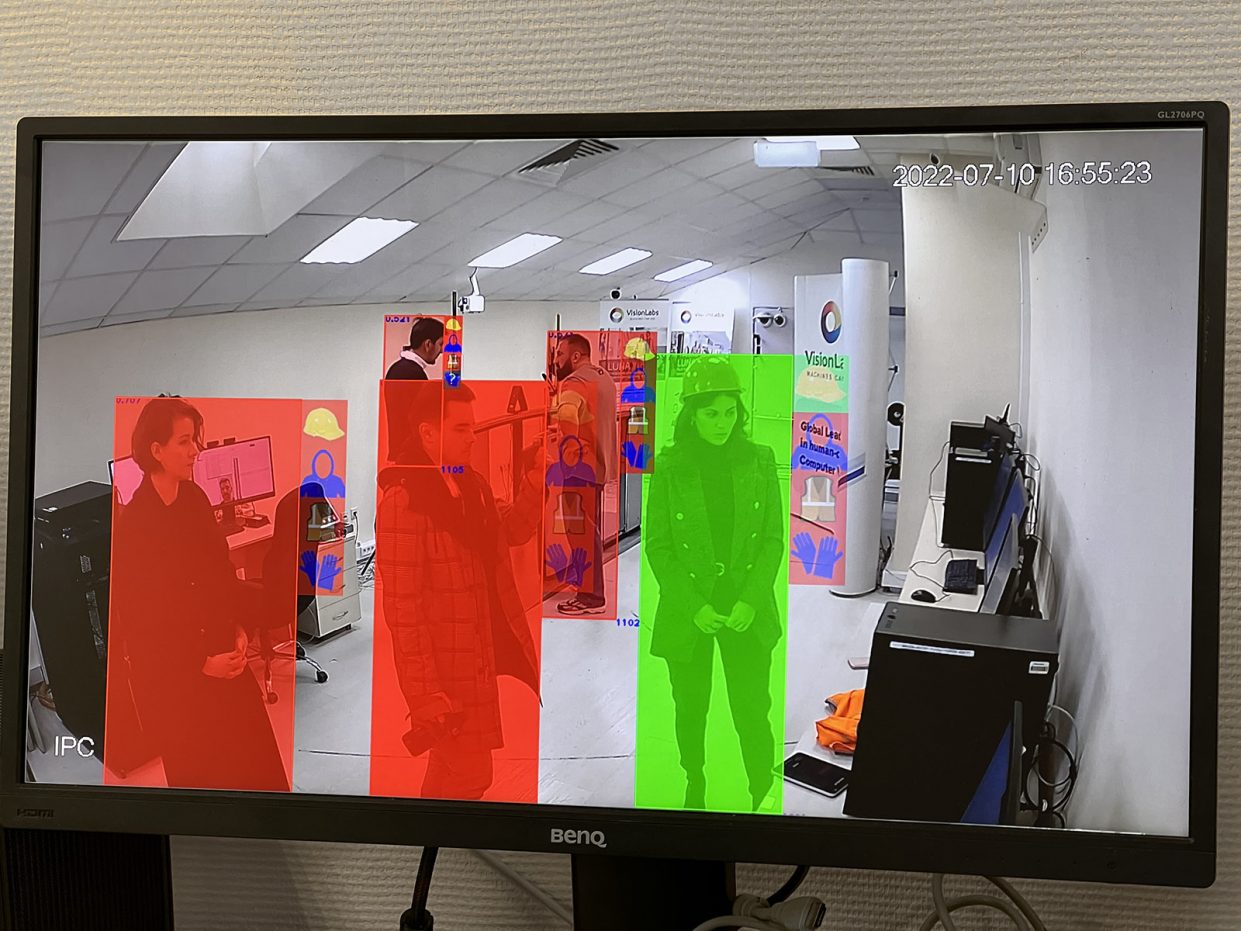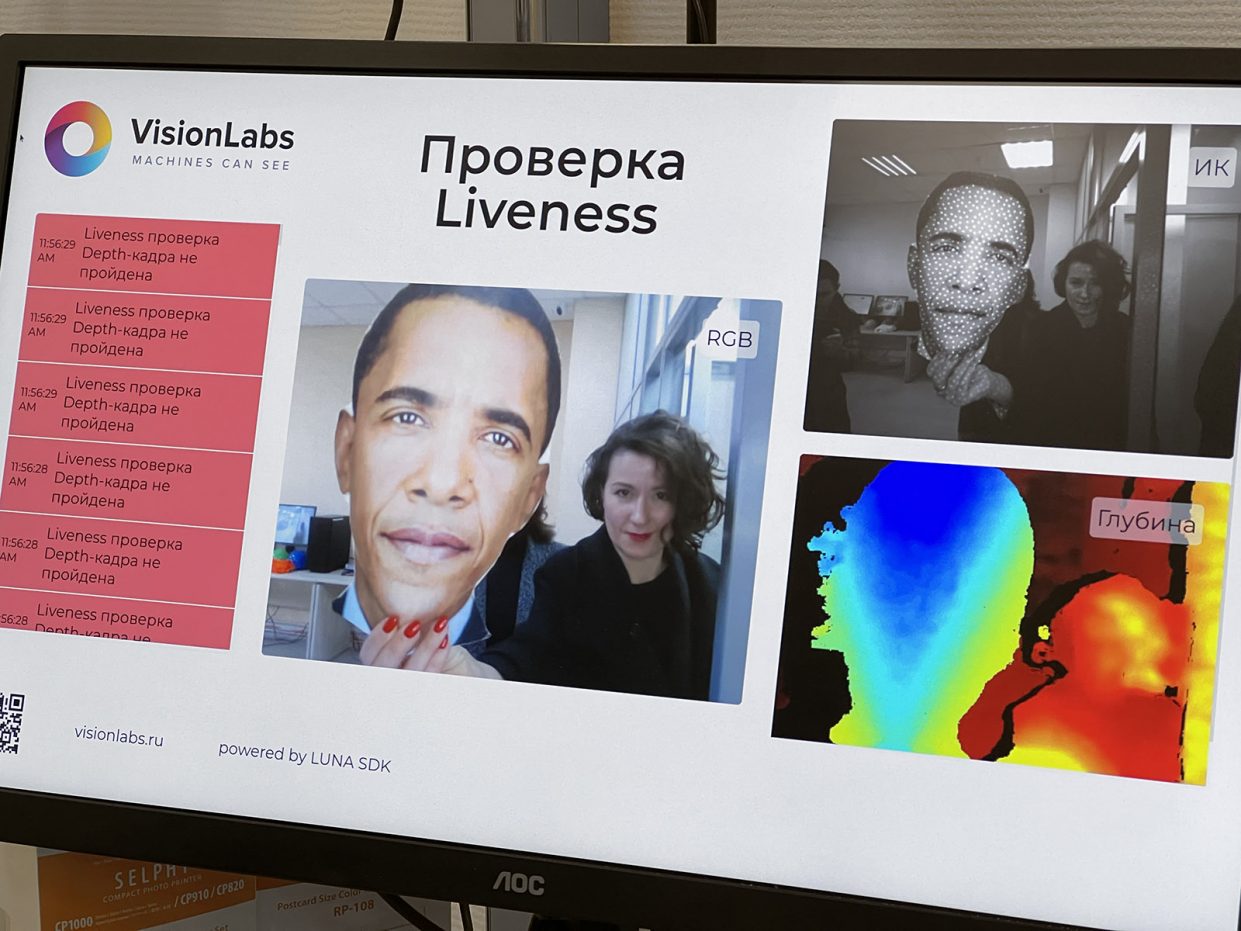 The control system was shown nearby. Liveness – identity change protection in surveillance and access systems like video intercoms. It was worth bringing a printout of a face to them, and a refusal was displayed on the screen. No matter how you play with a piece of paper, this "intercom emulator" cannot be deceived.
And there was also turnstile layout with Face Pay support and temperature sensor. A similar system is now installed on all branches of the Moscow metro: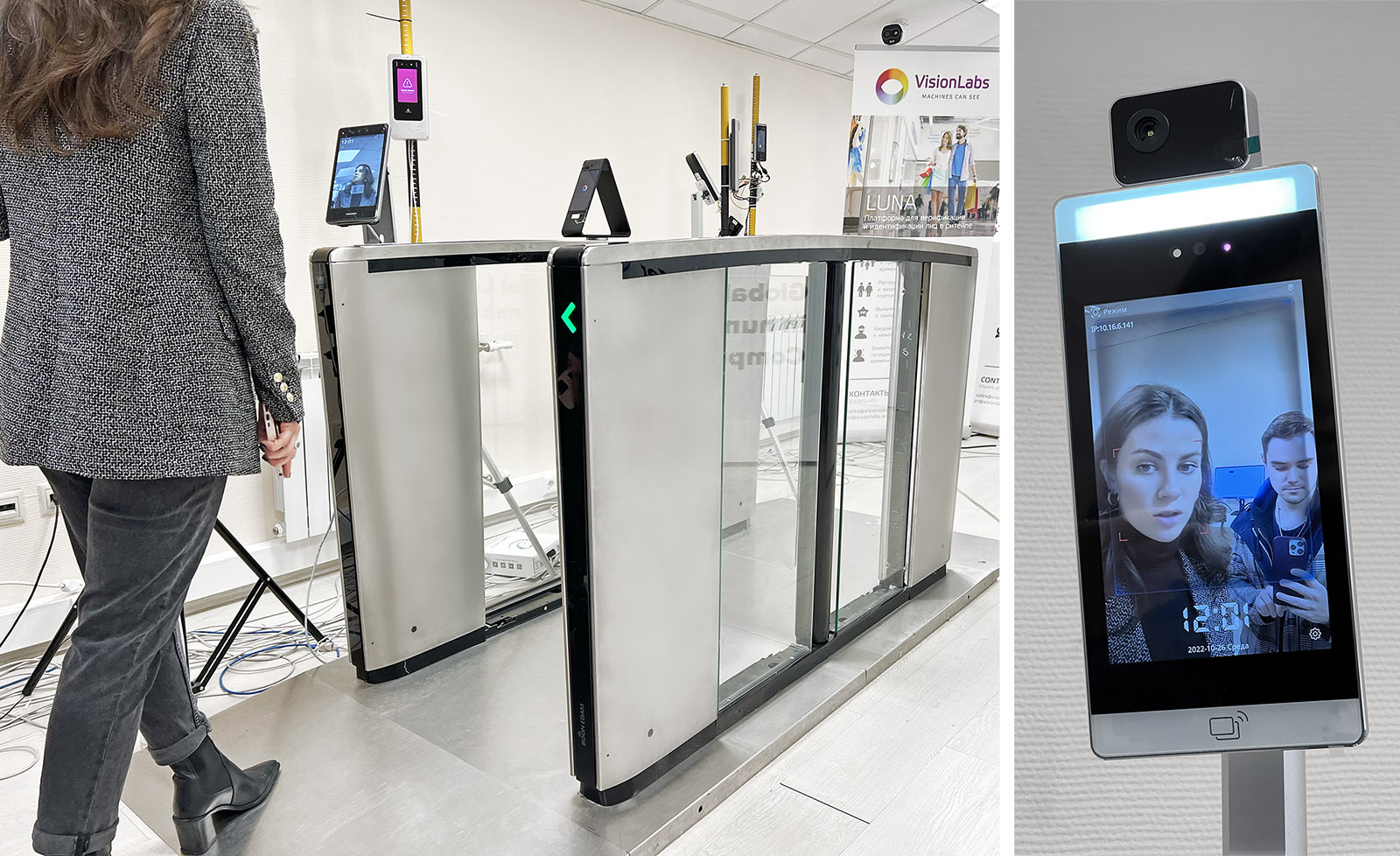 As I learned from the presentation of the demo zone, VisionLabs is a subsidiary of MTS AI, which is worth talking about separately.
What is MTS AI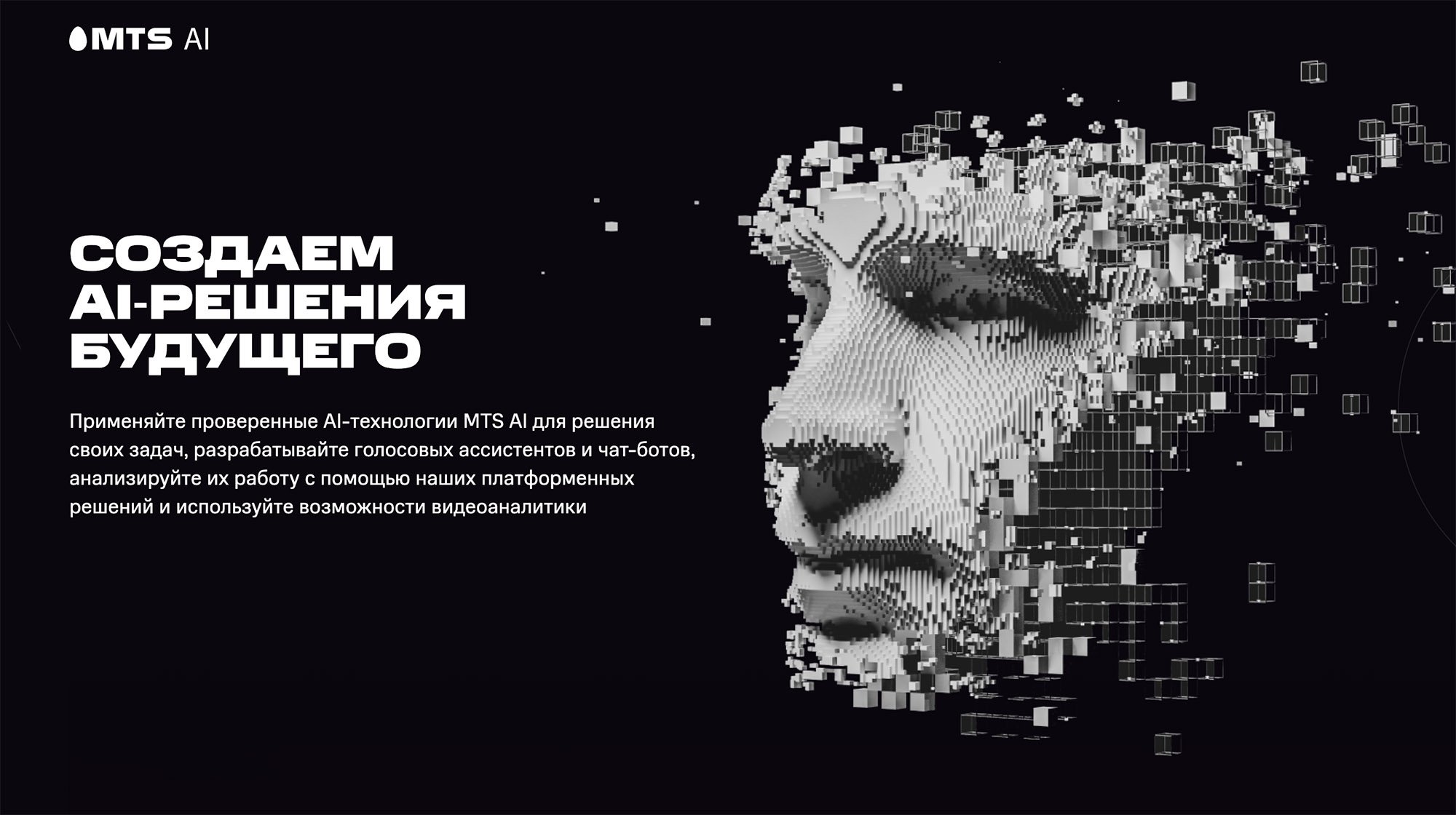 Ten years ago, Russian telecom operators began to develop not only cellular networks and related technologies, but also a number of other promising areas of IT. One of them – artificial intelligence.
To develop products in this area, MTS founded a subsidiary MTS AI.
What are they working on at MTS AI?
Today, MTS AI offers a range of advanced AI and computer vision solutions tailored to specific tasks. Among them…
► TenVision platform. Cloud video surveillance with face recognition, attendance analytics, activity control (up to perimeter violation and theft prevention) and automation of compliance with security regulations.
► Audiogram platform. Speech recognition and its synthesis based on neural networks, automation of call centers and bots, voiceover of books and applications, generation of subtitles and transcription of conferences.
► NLP platform. Machine learning bots that engage in conversations with customers on complex topics, including technical support, ticket processing, merchandise transactions, and banking.
► Speech analytics. Monitoring the content of calls, assessing the politeness of the dialogue and compliance with scripts, collecting customer needs.
The above is a superficial list of what MTS AI is currently doing. And this is not only developmentbut also finished products that are already used in production, in small, medium and large businesses in the country.
MTS AI office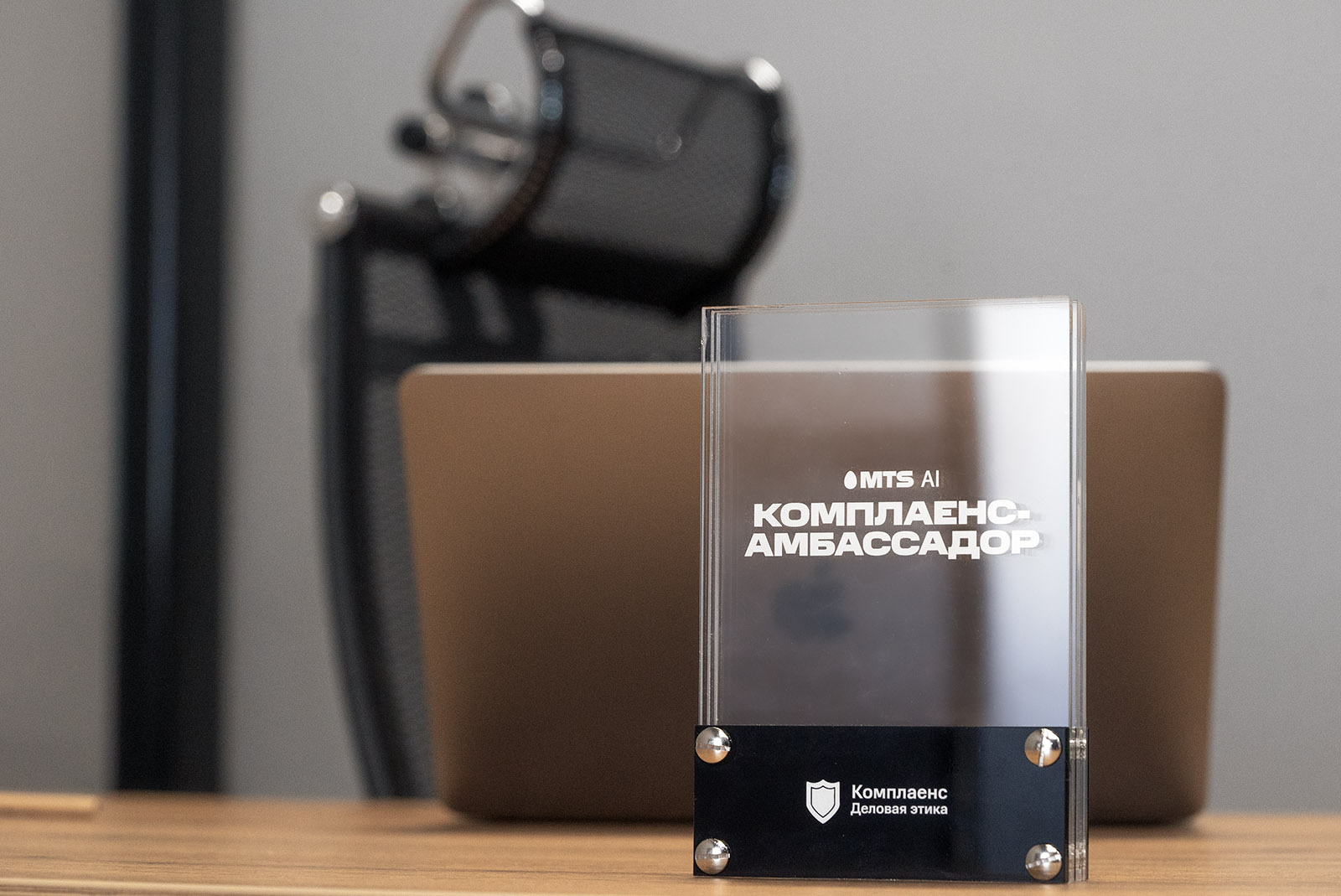 I was invited to the MTS AI office for a few hours, and during this time I was able to see live not all of their activities.
But what he saw left an indelible impression, there is no other way to say it.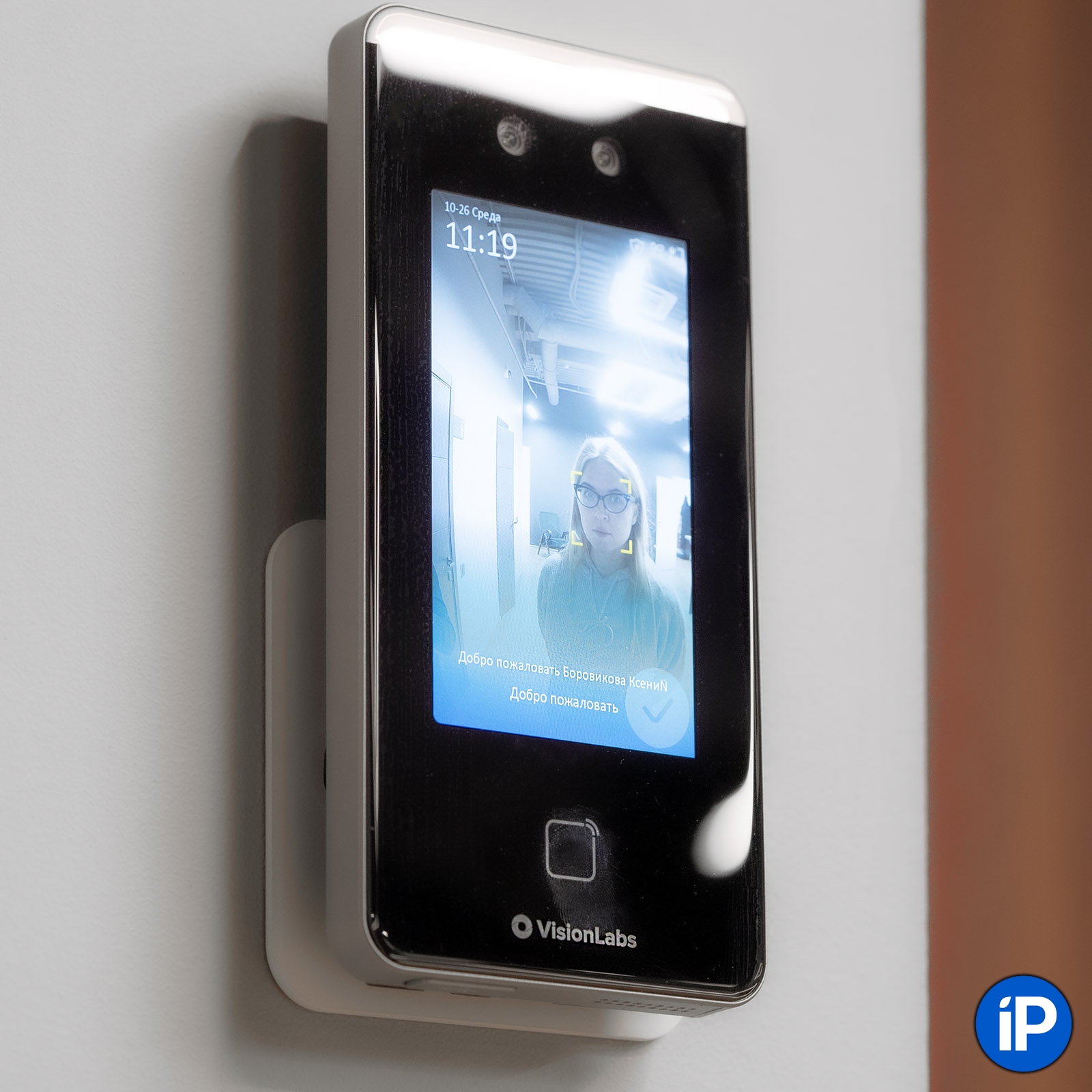 The first clue was the ubiquitous video intercoms, glowing red every time I approached them. This is a product VisionLabs: system smart locksthat recognize employees by their faces. Key card is not required. It is enough to approach the peephole, and the door itself will open.
It will not be possible to deceive the system using a mask or face printout: a laser depth sensor (as in iPhone Face ID) and a face micro-movement detector (technology) work against intruders. Liveness). These video intercoms have already been sold and serviced in a number of companies in Moscow – for example, in the central office of MTS Bank.
In the super-spacious area of ​​the office, there is a team responsible for TenVision solutions, that is, video surveillance and related analytics. Everything here is furnished with cameras of all possible shapes and types for testing technologies. On the move, they showed me a mini-demo of the actual features video surveillance platforms.
The guys have a clear interface, accessible from any web browser. The functionality, of course, is huge and, out of context, even a little intimidating.
A single camera in the ceiling instantly scanned people's faces, and notifications with their personal data poured into the dashboard. With me, they drew a zone around someone's workplace with the mouse – any activity in it would now be accompanied by messages.
It's hard to surprise with the number of visitors today, but what about age, gender and even emotion monitoring? Until recently, we only saw this in films. Now I see it with my own eyes, and MTS sells such technologies to businesses and implements them in production, in offices, stores and shopping centers.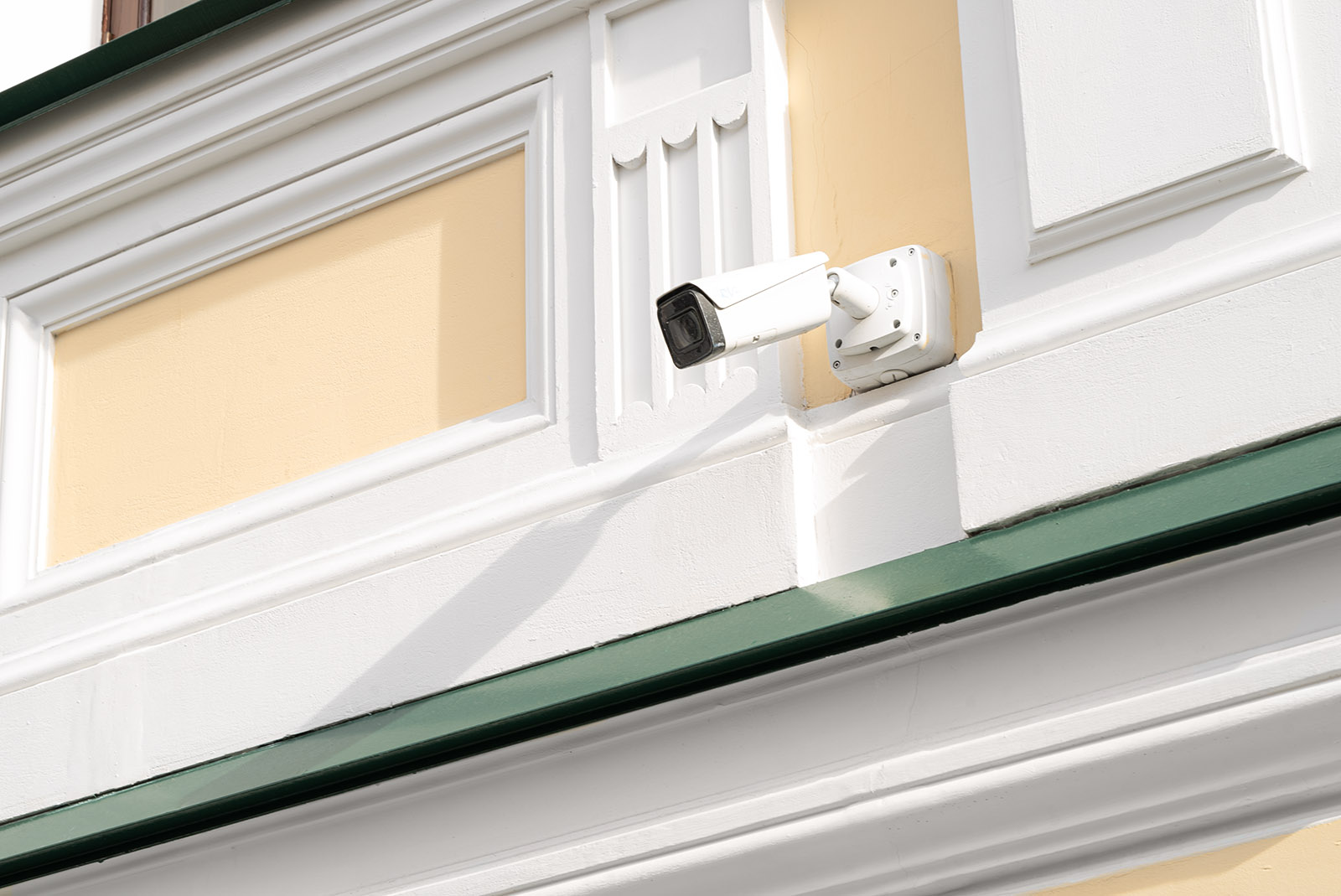 To be honest, after a short walk around the offices of MTS AI and VisionLabs, I was impressed and did not even know what to say.
It's one thing to see all these technologies at the consumer level, and quite another to see how it works effectively from the inside, right now. After this, it's ridiculous to think that I was initially afraid to hand over my biometrics to the database.
Much of what I have seen has applied application in a wide range of situations and business tasks. It is difficult to overestimate the advantages of automatic identification of persons or car numbers for security issues. It's stupid to deny convenience of payment by face photo in the town. Neural networks have made online bots and autoresponders a convenient tool for solving problems and problems both for us, customers, and for businesses.
All this computer technology is being made by people here as you read this.
Is it possible to get a job at MTS AI?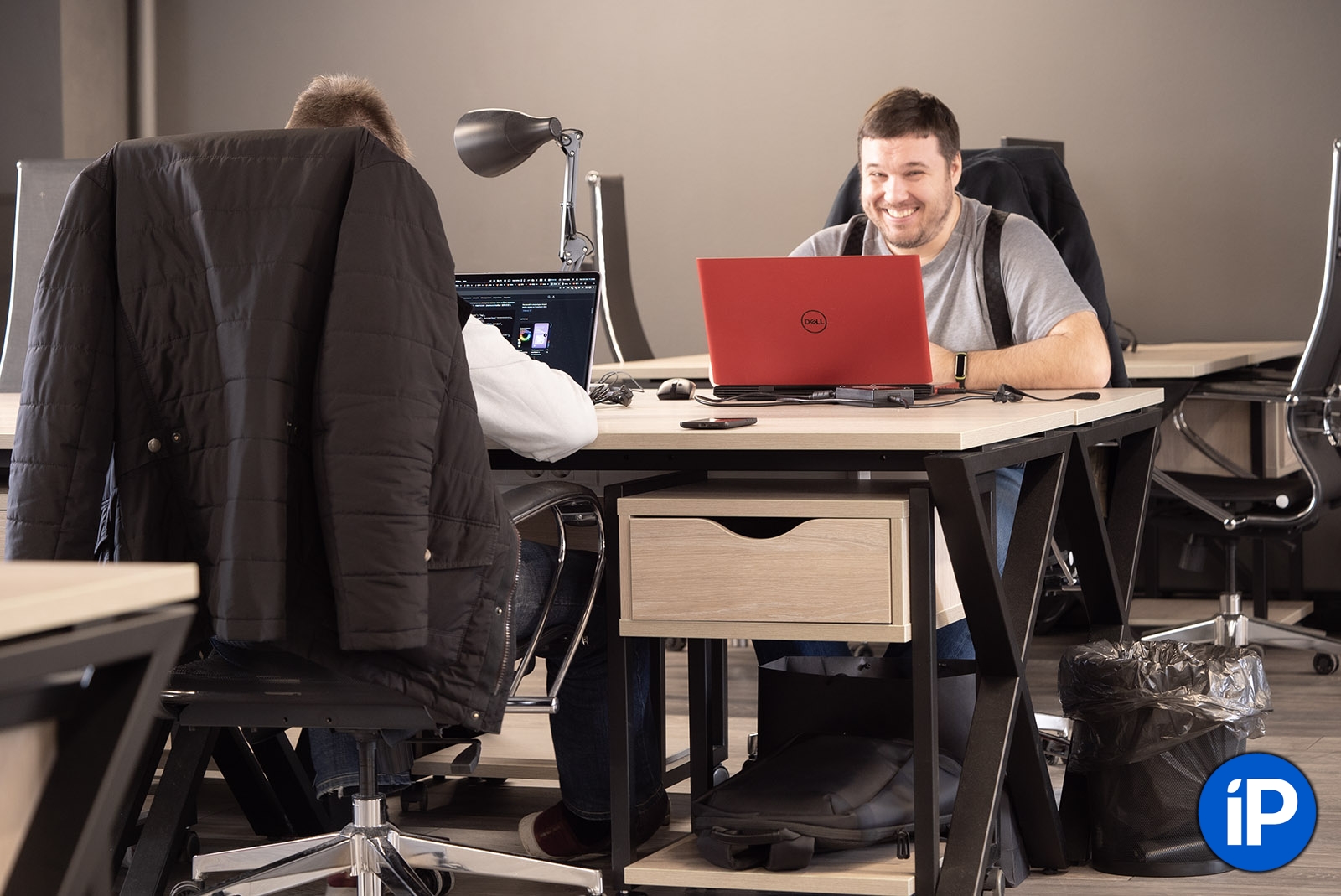 MTS AI together with neighbors VisionLabs sitting in the quiet center of Moscow. The guys are positive, I was glad to talk informally.
While walking and looking at this celebration of technology, one thing remained obvious. We have not yet been replaced by robots, so all complex technologies are still made by people. And smart people are always needed.
So it's not surprising that to the MTS AI team, recruitment is open right nowand in many directions.
The office of MTS AI is completely new in every sense, because the company moved here in February this year. I liked the style – unobtrusively, even somehow a little at home and in a European way, or something.
I also appreciated the conference rooms with names from popular films: a large one – Rivendell, a small one – Mordor, just for a tête-à-tête conversation. I noticed that there are a lot of girls here, and this pleases for a number of reasons, for each they will be their own.
And I also noticed that there are empty seats. And this is not without reason (sorry for the pun).
MTS AI, as well as their very direction of activity – young in the literal and figurative sense of the word. Many positions are open to this day, and the office in the center of Moscow is waiting for those who want to achieve more with the team.
As I've been told here, career opportunities abound. Some of the current employees came here, having once started working almost as a consultant in the MTS salon!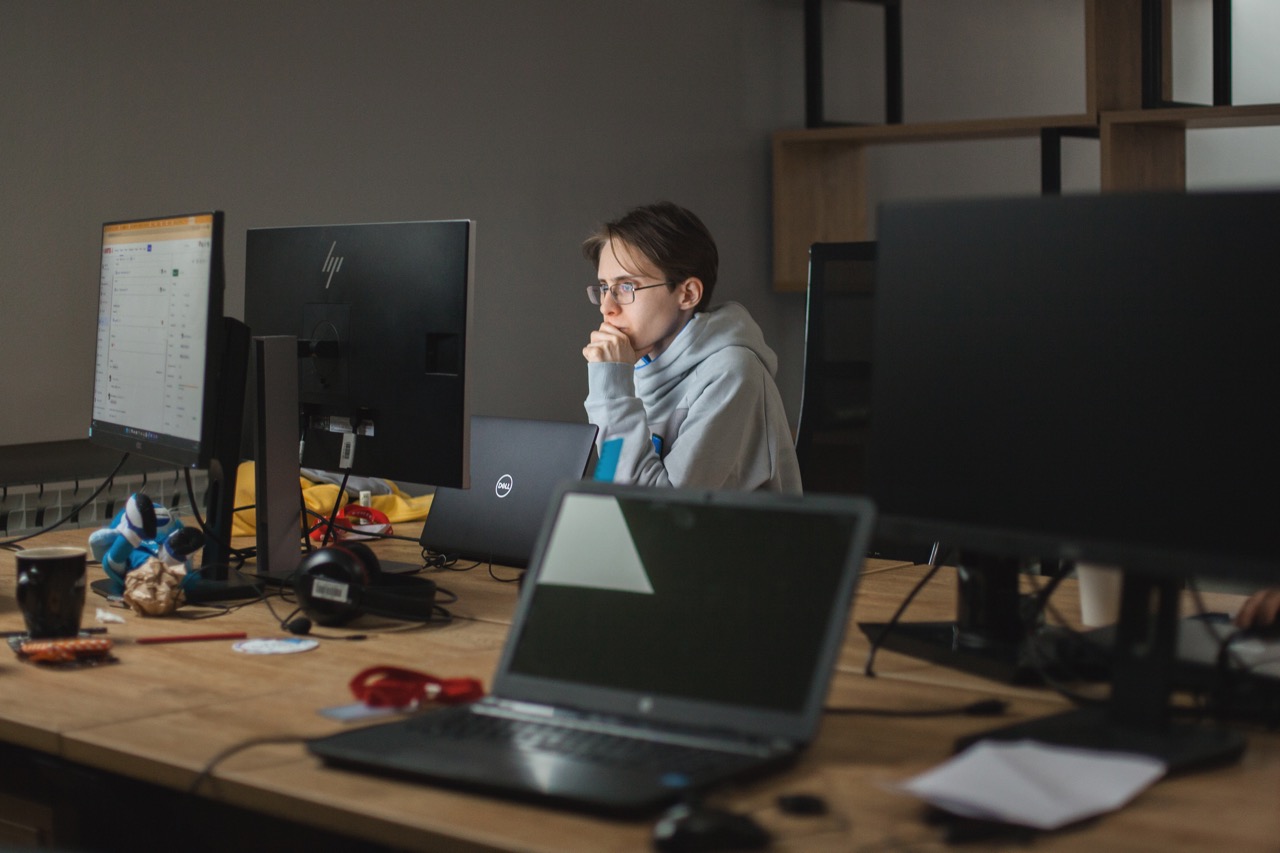 The prospects and speed of development of these areas, as well as new challenges and tasks, allow the team to quickly grow up the career ladder or occupy new positions in one of the most important technological areas of the 21st century.
I translate: you can be the next employee here, if you have the necessary skills, experience, or at least sufficient interest and personal background in the field of artificial intelligence, Data Science and computer vision. I immediately counted several similar vacancies in the public domain.
If you are interested in who MTS AI is currently hiring, you can look at their vacancies or sign up for an interview.
📸 All photos in the article:
---
Source: iPhones.ru — Новости высоких технологий, обзоры смартфонов, презентации Apple by www.iphones.ru.

*The article has been translated based on the content of iPhones.ru — Новости высоких технологий, обзоры смартфонов, презентации Apple by www.iphones.ru. If there is any problem regarding the content, copyright, please leave a report below the article. We will try to process as quickly as possible to protect the rights of the author. Thank you very much!

*We just want readers to access information more quickly and easily with other multilingual content, instead of information only available in a certain language.

*We always respect the copyright of the content of the author and always include the original link of the source article.If the author disagrees, just leave the report below the article, the article will be edited or deleted at the request of the author. Thanks very much! Best regards!
---