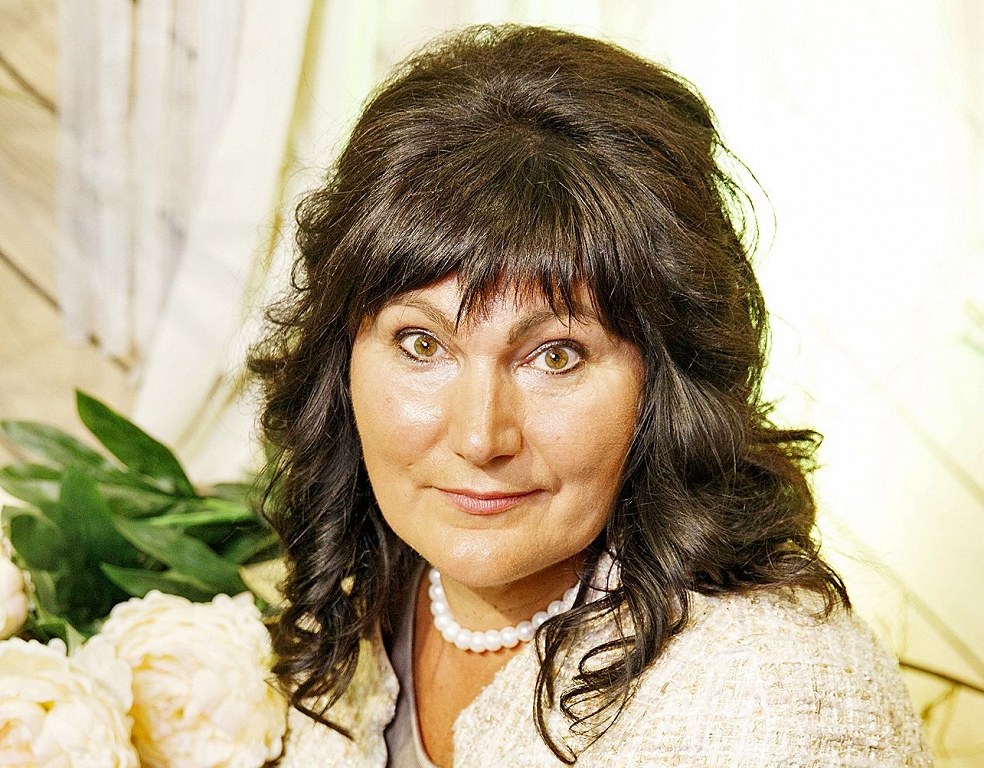 It seems to me that an unfair situation is emerging: the beauty business has been restricted politically for a long time, although so far we have not seen evidence that the epidemiological risks are indeed the highest here, and it has not been a question of what safeguards can be put in place. just say "no!" and that's it.
I can unequivocally agree with you on dishonesty. For almost four months now, Latvian beauticians and beauty specialists in cosmetology have been out of work. The benefit we agreed with Jan Reir, Minister of Finance, in January was temporary support. At this week's meeting of the Cabinet of Ministers, where the restrictions were reviewed for us as beauty specialists in cosmetology and beauticians, medical practitioners, this ban on work was not lifted. And it was not announced publicly until which time it would continue. It was publicly announced that this was likely to continue until the summer, perhaps even by the end of the year. But there is no answer for our industry – what to do in the meantime for beauty professionals in cosmetology and beauticians. There is also no proper support while we are not working. I already said that there was temporary support so that people would not starve to death, but it was not support for running a business.
Why we are considered dangerous is not really clear. If you watched the government meeting, you will have noticed that quite often the people who make the decisions are not clear about what we are doing. The saddest thing is that the Minister of Health, who has just taken office, has no desire to listen or be heard, and communication with his staff has not been fruitful either.
But they say that when talking to industry representatives, experts.
Pavluts says that he is discussing with us, but it is not a discussion – it is an expression of each party's position, in reality he does not even listen, he stays with himself. He has no desire to listen and understand what we are doing. The Minister considers our services to be dangerous because we have been working face to face with the client for a long time. But there are a number of services that are allowed, although from an epidemiological point of view it is even more dangerous, say, the services of medical practitioners, such as dental hygienists, which also take place face to face.
There is a lot of controversy. The time argument is used. The service should not exceed 15 minutes. Then let's see what happens to the hairdressing services that will now be allowed – for women it can take up to two and a half hours, so it is not a short-term service either. Also in terms of public transport. If we apply the same requirements as in shops and places of service, it turns out that only one passenger should be allowed to travel on one trolleybus. A number of different restrictions are being introduced, which are in fact already becoming absurd, incomprehensible and disproportionate.
But people are not ready to sit idle any longer. I really liked that Mr Pabriks said: people should be allowed to work. Moreover, not only must we be allowed to work, but we must also be forced to work, because we cannot live on benefits at the moment. The temporary benefit granted barely covers food expenses, let alone business maintenance. Despite the fact that the provision of services is prohibited, the lease of premises, utilities no one has canceled.
I have said many times: I have a very good education, a profession that I love very much, I am constantly updating my knowledge, because we, as medical practitioners, as well as doctors, have to undergo recertification every five years. I have knowledge of both epidemiology and how to provide a safe service, but I am not allowed to work.
And there is no argument – why you can not work.
Cabinet meetings are like a show. This week, even before the question of whether or not we should be allowed to work, Mr Perevoshchikov shows the number of illnesses in our industry. Why was there no specific digital representation of salespeople, drivers, flight attendants, why of beauty professionals? It was an outright mockery of beauty care providers in cosmetology! And this continued in the statements of the Minister of Health. In my opinion, a person who has neither an education nor a sense of tact cannot run a ministry to which we are subordinated as medical personnel.
The strangest thing is that Pavluts was once also the Minister of Economy, who has to take care of business development.
Yes. And for a whole year, the recommendations of epidemiologists, first of all Mr. Perevoshchikov, have been taken into account, although the situation does not change, does not improve, only worsens. So you have to start thinking about whether these suggestions are effective, or whether he is the right person at all. He is not the only epidemiologist in our country. Perhaps, as in Estonia, it is necessary to set up an advisory scientific council so that government decisions are based on scientifically based conclusions, which may or may not be based, and in the interests of the national economy. Because for us, all decisions are made in panic. Mr. Perevoshchikov comes, declares that the situation is tragic, and everyone calls: "Madness, madness!" The decisions are not based on economic impact considerations.
There is no real-minded minister in this government?
There are exceptions. Thanks to the Minister of the Interior Sandis Ģirģens, who understands the situation that with the deterioration of the economic situation in the country, ie with the increase in the number of poor people in society, it may become dangerous to take to the streets, as the criminogenic situation in the country will worsen. This is also understood by the Minister of Economics Jānis Vitenbergs, with whom we had excellent cooperation – as the president of the association, I have never had the opportunity to receive so many different data about our industry. Arguments were prepared. But unfortunately, at the time of deciding whether or not to allow an industry to work, ministers rely solely on some whims or ambitions of the health minister. I'm shocked about that. What kind of state of law and democracy can we talk about ?!
Ironically, we feel very honored. For several weeks now, the Cabinet of Ministers has been asking whether to allow beauty specialists in cosmetology and beauticians to work or not. There is a feeling that it is the dominant and most important industry in our country.
At the same time, people working in your industry are being accused of not paying taxes, so you have been left without benefits.
If the country has different tax payment regimes, it is clear that any normal person chooses the most advantageous at that moment. If the state has created a lower tax regime, a person has chosen it, then how can such a person be called a thief ?! So something is wrong. In other words, it is not we who are the diggers of the economy, but the people who pass such laws or regulations. And now, after what the Cabinet does with its decisions, it is clear that the shadow economy is being stimulated. I will not be mistaken in saying that these prohibited services are also provided. Look around people. Krišjānis Kariņš himself took part in the government meeting this week in fresh saffron, although hairdressing services are allowed only from March 1.
Maybe a wife with scissors smoothed overgrown hair in the evening?
Of course, of course. (Laughs.) There is a feeling that someone is lobbying for these bans on the provision of beauty services in cosmetology.
Medical institutions that can provide the same services indefinitely?
Yes. Slightly corrective – provided by circumventing the ban. And the Minister of Health, with his statements that he is controlled, viewed, punished, lies openly. Because I can say that even yesterday during the sitting of the Cabinet of Ministers, advertisements for such services of medical institutions were visible. In this way, the market is distorted. If I am currently banned from working, my clients who need these services may, of course, endure for a while, but if the ban lasts (four months!), They will go where they can get these services. And not only will I be out of work, but I will also be left without clients.
So the only decisive factor is that it is a medical institution, although it is the same Ltd. as you and specialists with medical education work in both places.
Yes, the specialists in both places are the same – the beauticians of the medical person and the beauty specialists in cosmetology. If you work in a medical institution, you can provide these services under the name "medical services". However, nowadays it is very difficult to distinguish between beauty and health care. Medical institutions have the same procedures as we did, but now we must not.
Is this justified by greater safety if it ever happens in a medical institution?
But it is clear that in a medical institution it is even more dangerous than here! Patients also visit medical institutions. In turn, people come to us healthy. I am one with every client here, my clients never meet, everyone comes by appointment. It is now being said that strict rules have been put in place, but there are, in fact, the same principles that we followed before the pandemic. Our profession – beautician and beauty specialist in cosmetology – is regulated, it has developed and approved a professional standard. We have passed the qualification exams. In reality, we have already worked with the utmost care on a daily basis. In my salon, services are less dangerous for people than commuting on crowded public transport.
During the meeting, Mr Perevoschikov proudly asked: how can you know that the customers who come to you are healthy?
If a person feels sick, he does not go for such services.
And in fact, if someone comes sick, we know how to protect ourselves. I have been working in this industry for more than 10 years and I have never had a single virus infection. Because we protect ourselves. We must not afford to make mistakes. It would endanger ourselves, our families, our customers and society as a whole. After all, our business!
Hairdressers working in a field related to you are also unduly repressed. Prior to the incident, the provision of services was banned, although the epidemiological situation has not changed radically. If the ban can now be lifted, why was it forbidden to work at all?
As I said, political decisions are made in panic attacks. If the situation has not significantly improved, but the ban on hairdressers is lifted, it can be concluded that because the ministers had to go to the hairdresser. Now they will all sail for a week, then after a week they will close everything again. Because all these decisions, I repeat, are neither epidemiologically nor economically justified.
But the most terrible thing is uncertainty. We do not know how long we will not be allowed to work. Deadlines are constantly being extended. We are being fooled all the time.
---
Source: Diena.lv by www.diena.lv.

*The article has been translated based on the content of Diena.lv by www.diena.lv. If there is any problem regarding the content, copyright, please leave a report below the article. We will try to process as quickly as possible to protect the rights of the author. Thank you very much!

*We just want readers to access information more quickly and easily with other multilingual content, instead of information only available in a certain language.

*We always respect the copyright of the content of the author and always include the original link of the source article.If the author disagrees, just leave the report below the article, the article will be edited or deleted at the request of the author. Thanks very much! Best regards!
---