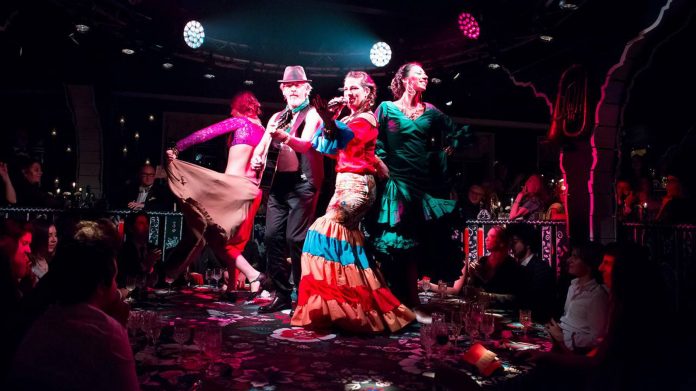 Branko Abramovic, born in Pristina as a child of a military man, changed many places of residence and eventually settled with his family in Belgrade. Although he was a traffic technician by education, music took him to all four corners of the world. Fate wanted him to find the love of his life and stay in Lausanne on one of his trips, to Switzerland. His wife Marie Andre Abramović, a professor of French, has loved the Balkans and Serbia since she was a child. He speaks Serbian fluently and, as Branko says, he knows Serbia better than he does. The love of these two people is a wonderful story that softens and delights many of our compatriots.
Branko inherited his talent for music from his father, he says that since he knows about himself, he has been singing, trying to reach his father in that, and even if he never completely succeeded, the song determined his life path. His first gig in the orchestra of experienced musicians happened to him when he was 14 years old. Due to frequent relocations, he finished school in various cities. He started playing the accordion, finished music school, and then continued to play the guitar. He finished high school in Nis, he worked in the army for 20 years in telecommunications. The first amateur band he started playing in was called Short Circuit. Later, in Skadarlija, he found a group of musicians with whom he played all the beautiful songs… He performed at various celebrations, in folklore. As a child, Marie traveled with her parents through the former Yugoslavia to Greece to the sea, they would often stop in Serbia admiring the natural beauty. Love for our country was woven into the young Swiss woman, and since then her interests in Serbia, and especially Belgrade, have not stopped. Until the fateful meeting with Branko, Marie knew many tourist places in Serbia, and Belgrade was already her city, and she knew the language almost perfectly. She fell in love with Serbian music, culture, history, architecture, cuisine… so it is no wonder that from time to time she visited clubs in Switzerland where Serbian songs could be heard. Fate wanted the two of them to meet in just one such restaurant.
They hung out for years
– We often joke that Marie introduces me to my country again, and I introduce it to hers. After the wedding, I wanted to amaze her with the beauties of Serbia, and then I realized that Uvac is the only place she has not visited in Serbia. While a Swiss woman is expected to enjoy the Alps and winter sports, it is known in our house that I am a fan of skiing and that I know all the ski slopes in Switzerland better than her. She prefers stories from Belgrade. She knows all the museums in Belgrade better than I do, and I won't even talk about Kalenić and other markets, everyone greets her at certain stalls, and she knows how to buy fruits and vegetables better than me. Grandmothers from those stalls often joke with me that I am not from Serbia, because my wife knows how to choose food at the market.
However, their story is not love at first sight. Branko says that when he looks behind him now, he realizes that there were many "signs by the road", but then he could not see that.
– Music brought me to Switzerland. I stayed playing in many Swiss and our bars. Fate wanted the two of us to meet at the restaurant that Marie often came to. We became friends. I was fascinated by the fact that he speaks Serbian well and knows our history. The first apartment I entered in Lausanne was actually the apartment we live in today. I have a marriage behind me, Marie too – we hung out for four years until we became aware that love was happening to us – Branko remembers.
– I was already in love with Serbia, I loved your wonderful music and temperament from an early age. That remained as a great influence, perhaps on my surroundings, I liked to hang out with Serbs, and then I came to that restaurant where Branko played. During the time of socializing, we often went to Belgrade together and somehow life directed everything else. We got married in 2016 – says Marie.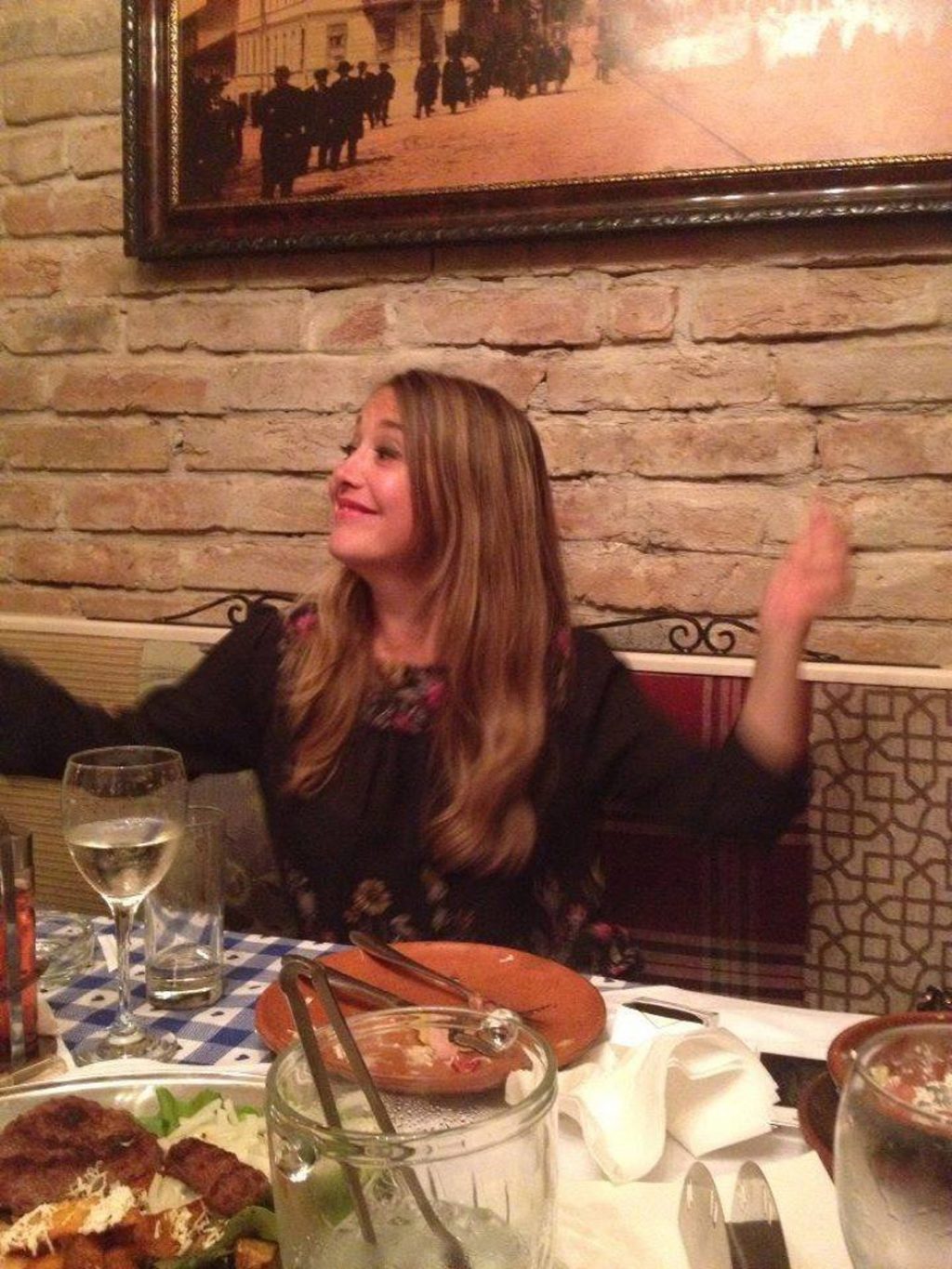 Nostalgia for Serbia
It should be noted that Marie and Branko also lived in Belgrade for a while. Marie even studied Serbian for a year at "Kolarac", because her wish was to perfect our grammar as much as possible.
– I love Belgrade to the sky! It is the most romantic city for me, a place where I feel strong nostalgia. When I say that, I mean an emotion that I did not experience in Switzerland, but it has always been in me. Belgrade is not easy for someone who comes there for the first time, the city noise and smog are an integral part of the story about the capital of Serbia. But as I walk through Belgrade, it's as if I'm walking through living history. A walk through the city and a view of the architecture is like a time machine of all those ancient days that I read in the historical records about your country. An encounter of east and west or an eternal gate that leaves you breathless. Traces of Yugoslavia, Austro-Hungary, the Ottoman Empire, everything is there.
– Today I maintain my ties with Serbia and the Balkans by reading the magazine "Le Courrier des Balkans", I enjoy watching the podcast by Mina David, I follow researchers Igor Štiks and Jelena Vasilijević, who deal with history and of course I read "News" that write about Serbs around the world . I love the domestic cuisine of Serbia and I often visit the markets, it is a special experience, but for me the most beautiful thing is when I go with my mother-in-law from whom I learned your dishes, Branko is only now learning to make those dishes. We traveled a lot, 2015. Tornik, Zlatibor, first skiing together. Naturally, as a Swiss woman, I know how to ski, but in Switzerland, people are generally surprised when they hear that Branko loves skiing and has been skiing all his life, I'm not much of a fan of that. Also, in 2015, we discovered Uvac, a fantastic place in untouched nature. We also visited Sarajevo, passed through Foča until the crown hindered us in other plans – says Marie.
The crown, like everyone else, greeted them unprepared, they left so many plans aside. The music and events are doomed to the home version, the school where Marie is a teacher is still working, but everything is uncertain due to the current situation. Still, they kept a cheerful spirit and positive energy.
– I want to go to Belgrade, I miss my streets, friends, I miss the spirit of Belgrade and I can't wait to walk to Kalenić market again with my mother Živko and mother Izabela.
By the way, their fathers passed away before they met, and for mothers, language does not represent any barrier in communication. Branko's mother says of Marie that she is the best daughter-in-law in the world. Charming Branko bought his mother-in-law at first.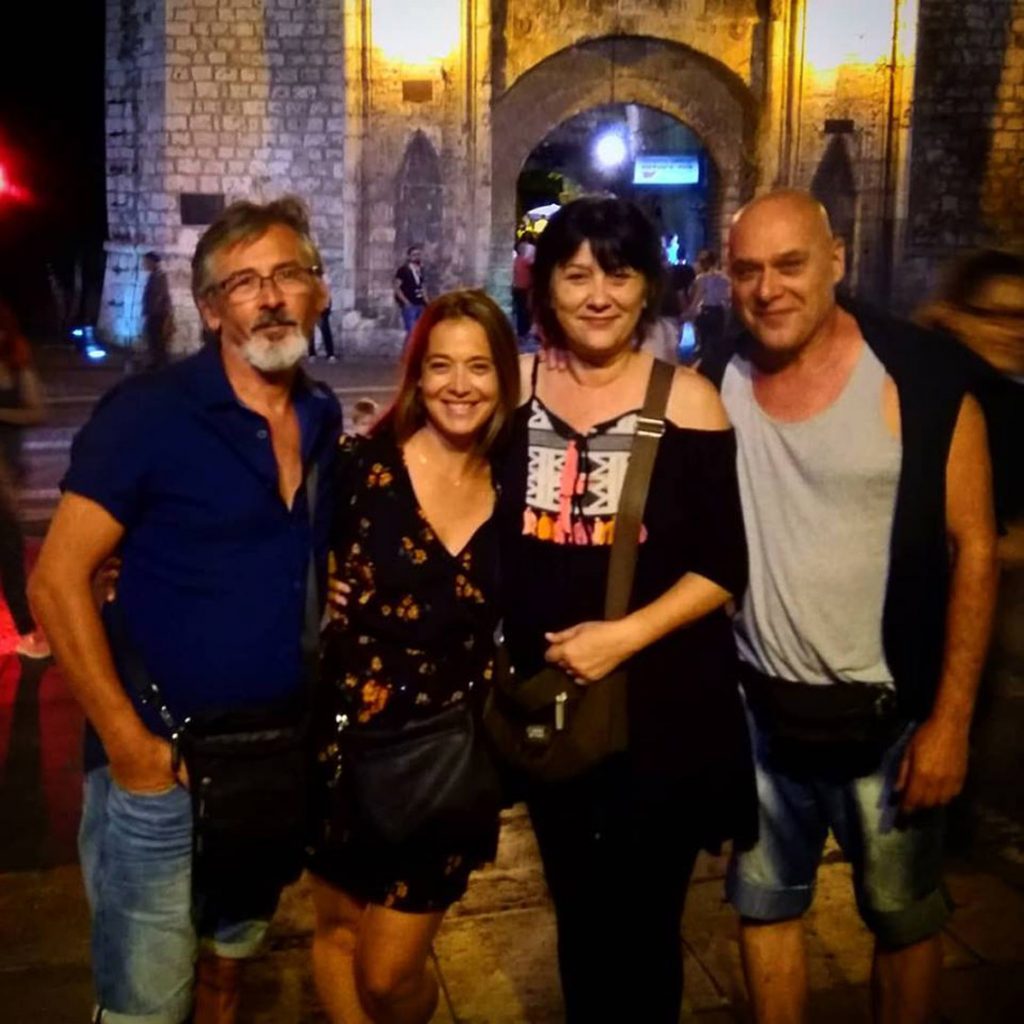 Concert on the terrace
– When there was the first wave of the crown, which locked us all in the houses, one day I took a guitar and made a concert for the neighborhood on my balcony, I played in all languages, all songs that motivate serenity with, of course, the anthem of this time "Bela hi ". The neighborhood went out on the balconies, they danced, and my heart was full that life did not stop even because of this plague. The award, like any artist, was a storm of applause. Later, in some house variants, in a limited number, as measured and ordered, we knew how to sit down and remember a wonderful moment – says Branko, who has been playing in the band Raspucin for some time, performing at celebrations of both our people and the Swiss.
Street names make history
– I like to read the names of streets in Belgrade that have written a different history than the one I studied in Switzerland. Balkanska, Novopazarska, Kalenić, Krunska, Njegoševa, Makedonska, Beogradska streets and then a walk all the way to Karaburma and Ada Ciganlija. Via Vuk, Bulevar Kralja Aleksandra which used to be Bulevar Revolucije, Kralja Milana Street, which used to be called Marshala Tita, and another hotel Moscow, Palace of Albania, to Republic Square, Knez Mihailova, Studentski trg, Kalemegdan, Kosančićev venac and, of course, Branko's bridge! Then came Ušće, Yuri Gagarin Boulevard, Liberation Boulevard, Nikola Tesla Boulevard 堠 all the way to Zemun and War Island… Horses, Gypsies, eternal song and joy even in the most difficult moments… Danube, Sava with its rafts. As I say this, I remember my mother's Renault 4, all the ways… I put everything I told you in the tourist guide for my Swiss acquaintances who came to Belgrade… I will never forget when I saw Renault 4 again in Belgrade, all memories awoke and it was clear to me that I don't walk these roads by chance, there are no coincidences, everything is predestined – Marie says excitedly.
Cinema in the apartment
The Abramovićs are building a bridge between Serbia and Switzerland, but also other countries. They nurture an international story in their home, they often organize gatherings as a kind of cultural postcard and that is why friends love Marie and Branko. On one occasion, they even made a mini cinema for their Swiss friends, which they named Cinema Lizeron, on the street where they live, and then a screening of the film "Who Sings There" was watched, with a translation into French. After that, of course, it was played, so the cinema turned into a wonderful celebration until the early morning hours. Such actions are a frequent occurrence in the home of these two wonderful people.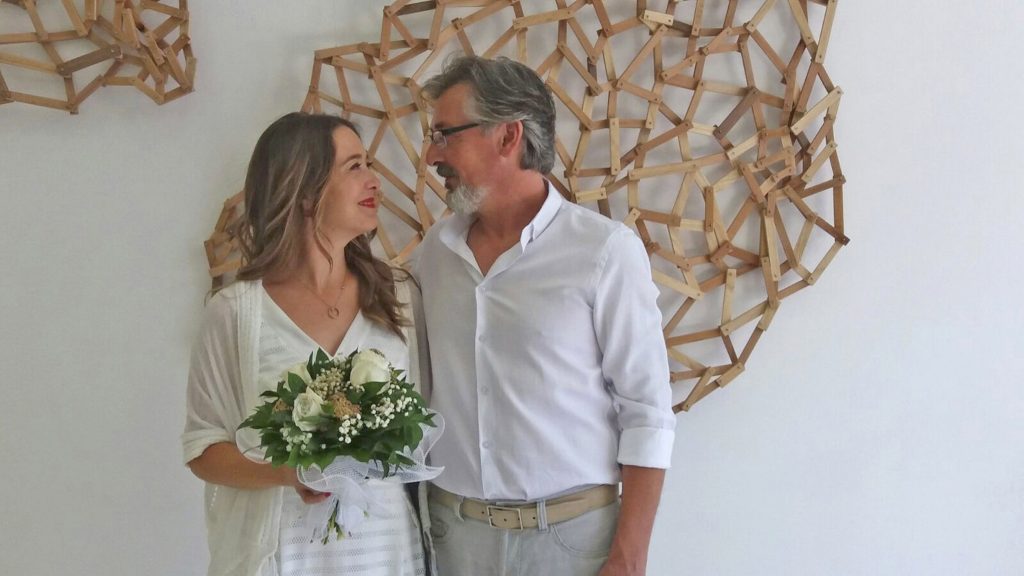 Always with KUD Vez
Marie and Branko are very active in the Serbian diaspora. They cooperate nicely with KUD Vez from Renaissance in the French part of Switzerland.
– Marie and I met the wonderful Rakić family, who have been preserving our tradition with KUD Vez for years. That society is one of the few in whose ranks you can find all the nations that are interested in our culture and even become active members in the Union, so it was with me and Marie. Numerous eminent people, both ours and the Swiss, gathered on their fifth anniversary. Marie led the program together with the wonderful Dejan Cicmilović, I like to play with them and we are always there to help KUD Vez. We are very proud of our acquaintances with these wonderful people from the society, especially with Stan and Dragan Rakić, who have been the leaders of KUD for years – says Branko.
---
Source: Vesti online by www.vesti-online.com.

*The article has been translated based on the content of Vesti online by www.vesti-online.com. If there is any problem regarding the content, copyright, please leave a report below the article. We will try to process as quickly as possible to protect the rights of the author. Thank you very much!

*We just want readers to access information more quickly and easily with other multilingual content, instead of information only available in a certain language.

*We always respect the copyright of the content of the author and always include the original link of the source article.If the author disagrees, just leave the report below the article, the article will be edited or deleted at the request of the author. Thanks very much! Best regards!
---