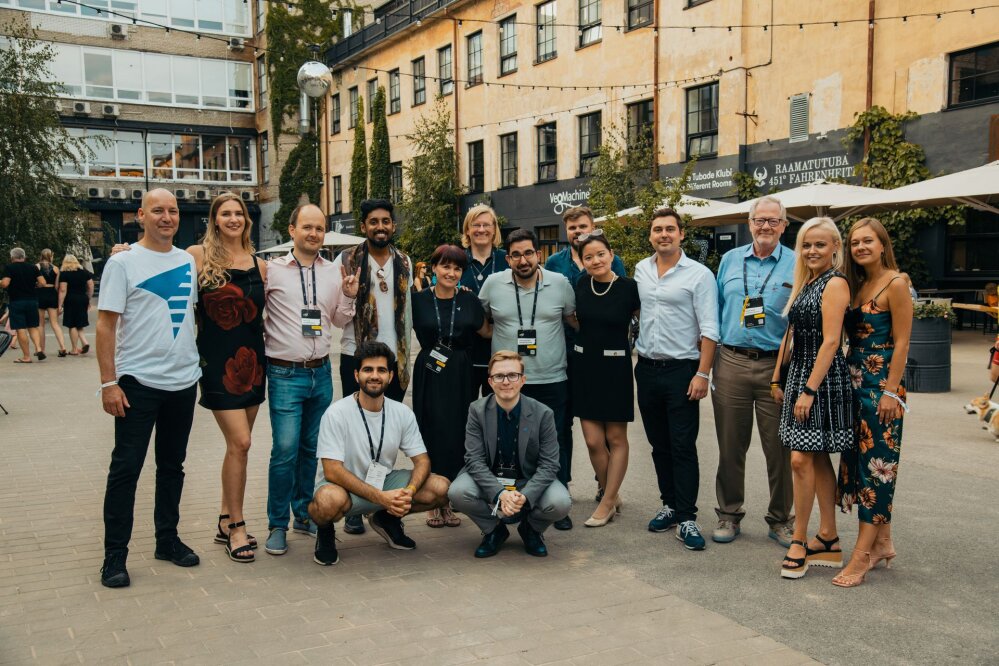 The Accelerate Estonia team with a foreign partner at the sTARTUp Day community event. The partner is the Happiness Foundation UK, which brings together the topics of mental health innovation and technology
Estonia is well known in the world for its e-state success story. As a small but well-functioning country with a digital infrastructure, we have the opportunity to be an active experimenter, and both entrepreneurs and state leaders have the ambition to do so. Creating networks with both Estonian and foreign partners is easy, and where else could an entrepreneur get direct contact with public sector decision-makers, ministers and the president?
The government sector innovation laboratory has been created as a launch platform for private and public sector cooperation and bold ideas
Accelerate Estonia
. The quick ideas of entrepreneurs, the wisdom of scientists and the support of the state are the links that must be connected so that the necessary developments do not get stuck behind some legal barriers. Companies are expected to apply for the new flight of Accelerate Estonia until October. Then intensive cooperation begins to validate the idea, create the necessary contacts and involve investors. If necessary, also for the preparation of changes in the law in order to remove obstacles to the realization of an innovative business idea and the creation of a new market.
The head of Accelerate Estonia sheds light on the activities of the innovation laboratory Olari Püvi.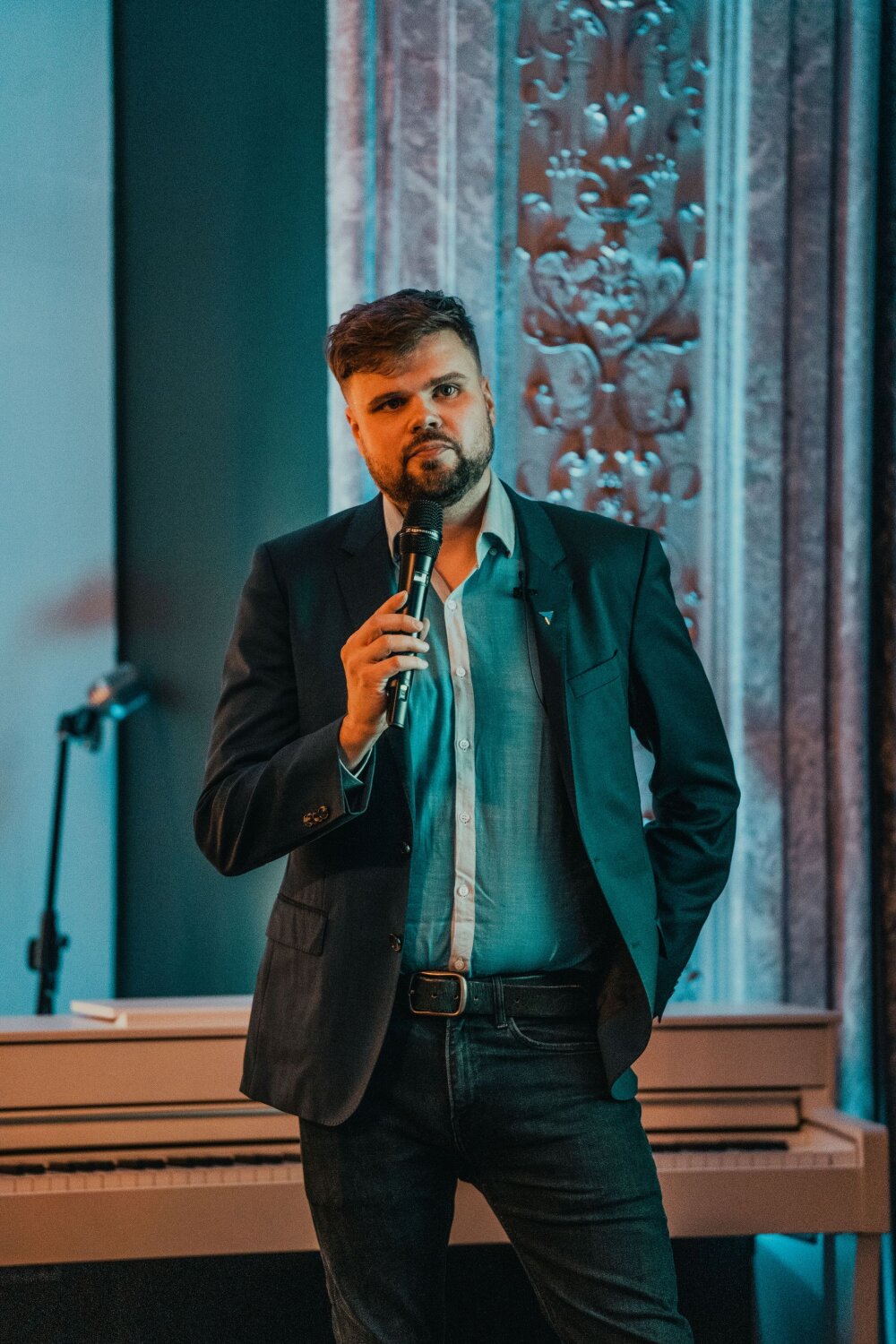 Olari Püvi, head of Accelerate EstoniaPhoto: Joosep Kaan
Accelerate Estonia is like an intermediary link between the public sector and the private sector. How did it start?
It was in 2019, when Viljar Lubi, then Deputy Chancellor of Economic Development, came up with the idea that in order to create new success stories, Estonia needed an ambitious entity that would bring together the private and public sectors. We are a program of the government, specifically the Ministry of Economy and Communications, and we were launched with the principle that we would find companies in the private sector that would offer solutions to failed problems.
We are the launch pad moonshot-to ideas. Moonshotcan be defined as an ambitious, exploratory and ground-breaking project that aims to generate economic returns, extensive social impact and long-term profitability. Entrepreneurs, science and the state make joint efforts to implement these projects. Our goal is to make different parties work together, but also to break the barriers necessary for the idea to reach the market. Half-jokingly, we turn illegal ideas into legal ones.
How to understand it?
The reality is that for many truly innovative solutions that fix a major problem in an industry, established and well-articulated laws and regulations work against them. Changing, adding or removing them will help to solve a bigger problem. This is the support that a brave entrepreneur needs from the state.
However, it is difficult to make a change based on a mere assumption, and therefore it is important that we have companies experimenting with a specific idea. Experimentation starts with the validation of the idea with the necessary officials and decision-makers who are involved in the journey and play an important role in enforcing the changes.
For example, I will bring the team that has just left Accelerate Estonia
Pattern Buildings
, which aimed to pave the way to a circular construction sector. The team leader, Renee Puusepp, is a senior researcher at the Faculty of Architecture of EKA, an architect and an entrepreneur who saw a novel solution to a problem in his field. By 2027, all new public sector buildings in Estonia must be zero-energy buildings. The team did a comprehensive study and pilot project, used the platform of open model houses to plan kindergartens and office buildings, and they are already cooperating with the city of Tallinn to complete the first modular kindergartens.
Companies in which fields are interested in Accelerate Estonia?
For the past year and a half, our missions have had two main directions: mental health and the green revolution. At the same time, the third option is also a joker to keep the door open for every entrepreneur whose innovative solutions can create something valuable for society.
There are three very important things for us to be interested in a company. First, the ambition should have something that it needs from the state and that it cannot solve without. Another important thing is that he would bring benefits to the Estonian state and society in general. The benefits can be financial, so that the idea brings us investments from abroad or creates jobs, but the benefits can also be more general – for example, the solution improves the spread of mental health problems among children or in the work environment.
Thirdly, we want to see that the idea is scalable and that a similar solution could be used in other European countries and why not further afield.
Can you name the Accelerate Estonia initiatives that have already reached beyond Estonia?
Digiciti, a team of e-residents residing in London, has just resolved copyright data exchange issues with us. Their goal is to create a digital infrastructure that would ensure fair remuneration for all those involved in the creative process. This topic has been widely discussed in the European Union because they started here and now other countries also want to participate in the process of paying fair royalties.
We have also been joined by companies that have changed direction on their journey and achieved success with a completely different idea than originally planned. For example, Estonian start-up Single.Earth is making waves in the world, as is NFTPort, which initially dealt with cyber protection issues.
Both were in our program and decided to direct the focus of their activities to where more could be achieved. Hence our focus on experimentation – complex and novel ideas sometimes need more time to conquer the world.
Are companies looking for you or are you looking for them?
Fortunately, it goes both ways – they search, we search. On the one hand, we have created such a network in cooperation with regular accelerators and other partners that we can send companies that need some changes in the law to move forward. Companies can already find us quite well on their own. We participate in events aimed at start-ups, we are visible and we spread the word to reach those who could grow bolder with our help. We have a rather specific activity, and therefore it is important to reach those whom we really speak to and who speak to us.
How long will companies stay with you?
9-12 months is normal, but it all depends on what the company needs. We are flexible with the period, but we want to see where, in what direction and with what ambition the company is moving.
An important part of the program is the mission council, which consists of experts in the field – entrepreneurs, founders, representatives of the public sector. Experts are able to effectively guide and mentor in the field's topics to realize business ambitions. Based on this knowledge, we can also evaluate the company's development and decide on the necessary time resources.
If you compare the laboratories of the Estonian government sector with those of the rest of the world, what stands out?
In the last couple of months, initiatives from Australia, Serbia and Spain have come to us for advice. I have had meetings with people who want to create something like Accelerate Estonia. Their current model is that they first identify somewhere in the ministry that there is a problem in the country. After that, they organize tenders, where they formulate the problem very precisely, and then someone from business should come and start solving this problem in a certain way.
We have a different approach – we try to involve companies that already have an idea of ​​how they will solve a problem. For example, the concept of the green revolution – it means a hundred things from wind turbines to the circular economy plus everything in between. We say a keyword and look for those who it speaks to and whose ideas are already maturing within the field.
If there is a reason to advise other countries, does that mean we have things well organized?
You can always do better and direct even more resources to the right place. Our budget is not as big as many organizations, but we try to think without borders.
This is Estonia's plus and we can share this experience. I don't check if they take anything over from us. I think our approach is more creative because we leave more options for the makers. Other countries have clearly formulated problems, which also dictates the solutions to some extent. In this sense, it is easier for companies to communicate with us – we agree on the direction and goal, but we give the creators the freedom to choose their own means and moves.
However, are there any criteria who you choose for your program?
Since we direct the strategy to the economic benefit of the Estonian state, we prefer companies that have already moved a little on their way. Even starting with the existence of a website, product or service development. We assume that there is a willingness to cooperate and a competent team. If there are experienced makers, it is easier to start things.
We collect ten companies a year. The criterion is also determined by what their question is to the government and how feasible it is. Also a projection of how big the idea can grow and what the potential economic benefits are. The new flight will start in October. The election is already underway, but if we are talking to someone, now is the right time to get in touch.
Is Estonia a good place to take off as a start-up?
Estonia is a great starting point for a rocket from which to fly further. There is a good test market, a functioning startup community, a digital infrastructure and a place to make contacts with the outside world. The ambition to expand also determines the means, such as networking. We also help establish contacts with external partners, such as companies in Asia, where start-ups are currently growing.
You were out with your ÜK partners at this year's Tartu sTARTUp Day. Talk a little bit about that.
sTARTUp Dayl
we brought together mental health experts. Our foreign partner was the Happiness Foundation, an international research institute founded in London, whose experts have experience from both the scientific world and business, and who are involved in the development of innovation and cutting-edge technologies in neuroscience, biotechnology and medicine. They had a meeting with the minister and leaders in the field of mental health in Estonia. Ways to move forward together were agreed upon. We are looking for places where Estonian projects could benefit from this cooperation.
sTARTUp Day is by its very nature the perfect framework for organizing such a meeting.
In Estonia, it is good that many government officials attend both Latitude59 in Tallinn and sTARTUp Day in Tartu, who have the opportunity to meet with the private sector. When it comes to innovation, I don't see a way to do it without involving the private sector. Viljar Lubi, who was one of the creators of Accelerate Estonia, thought that if the private sector involves the country's innovation, it will ultimately bring benefits to both sides.
---
Source: https://www.aripaev.ee/ by www.aripaev.ee.

*The article has been translated based on the content of https://www.aripaev.ee/ by www.aripaev.ee. If there is any problem regarding the content, copyright, please leave a report below the article. We will try to process as quickly as possible to protect the rights of the author. Thank you very much!

*We just want readers to access information more quickly and easily with other multilingual content, instead of information only available in a certain language.

*We always respect the copyright of the content of the author and always include the original link of the source article.If the author disagrees, just leave the report below the article, the article will be edited or deleted at the request of the author. Thanks very much! Best regards!
---