×
Subscribe to it
We've detected that your Vilaweb notifications are blocked. If you want to receive them, follow the instructions on this page.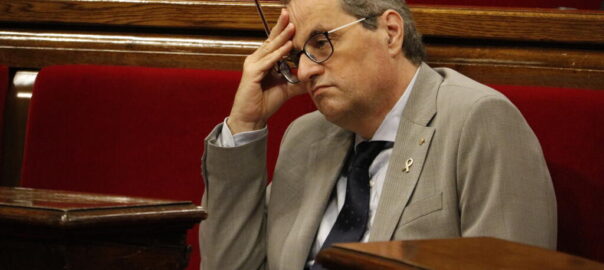 He Superior Court of Justice of Catalonia (TSJC) has rejected the appeal of the President of the Generalitat, Quim Torra, against the opening of a second case for disobedience for failing to withdraw within the time limit granted by the court a banner in support of political prisoners and exiles.
The TSJC already rejected last week the recusal of the magistrates who had raised the defense of the president. Now the criminal chamber argues, on the one hand, that the reasons raised by the defense related to freedom of expression were already settled by the administrative contentious chamber in a first part of the proceedings.
With regard to the invocation made by the appeal of a judgment of the ECJ, the TSJC points out that it refers to issues of European law and not domestic law.