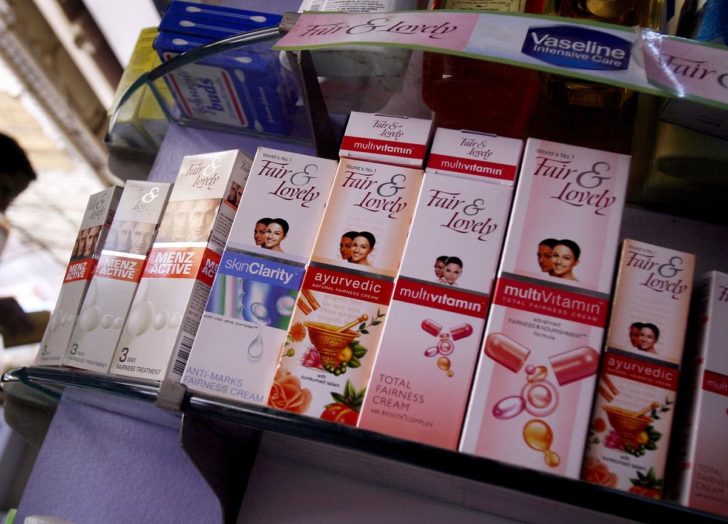 คอลัมน์ Market Move
Racial equality claims beginning in the United States After the violence of the police Has expanded widely in many countries around the world And encouraging consumers to pay more attention to this issue This event caused many major business giants Especially the group that has a long life of hundreds or hundreds of years began to be alert. By having a survey – updating their product portfolio To deal with some products that may be at risk of being linked to racism until the drama
Foreign news agencies reported that Consumer product giants, including Unilever, Johnson & Johnson, Colgate-Palmolive, Pepsi, and others, all stop selling – adjusting certain product packages. Such as skincare, toothpaste, instant food, etc. due to the name, logo or marketing approach that may be linked to ethnic-skin color issues
"Colgate-Palmolive" Is the latest that issued a statement regarding this issue, stating that it is studying the toothpaste brand image adjustment plan "Darlie" (Darlie) in China again In the land of dragons, the brand name is spelled with Chinese characters that can be translated as Black toothpaste, because Hawley & Hazel, the manufacturer and started to market this toothpaste in 1933 or 87 years ago, named the brand "Darie" (Darkie). Which was a parody of African Americans of that time And used the image of a white actor with a black face as a logo before "Colgate-Palmolive" became a co-owner in 1985 and changed its name to Darlie. With the new logo image adjustment But didn't change the Chinese spelling
Colgate's decision May not be surprising Because according to research data from Euro Monitor International found that Darlie toothpaste is one of the most popular toothpaste in Asia. With 17% market share in China, 21% in Singapore, 28% in Malaysia and 25% in Taiwan. Therefore, if a drama occurs, it may affect sales.
In the same direction as Unilever and Johnson & Johnson, who announced a revision of the Skincare market In which Unilever changed the brand name to whitening cream "Fair and Lovely" (Fair & Lovely), which is a hot-selling product in South Asia such as India, Sri Lanka By wrapping the word "Fair" out
"Sunny Jane" President of the Beauty Product Department And personal care products, Unilever explained that the use of the word "fair" may cause misunderstandings that The company is trying to create values ​​that Beautiful women must have white skin only. So decided to remove this word from the brand name After last year, began to adjust the marketing approach. Reduce the emphasis on whiteness While also raising a variety of tan skin colors Which has received good response from the Indian people who are the main market
The new name of this group, Unilever, remains a secret. But industry sources indicate that in the past 2-3 years, Unilever India Branch Filing trademark registration for skincare products in many names such as Glow & Lovely, Even & Lovely, Always Lovely, Care & Lovely, I Am Lovely and others.
As well as Johnson & Johnson that cancel the sales and marketing of 2 products which are "New Trojana Fine Fairness" (Neutrogena Fine Fairness) และ "Clean and Clear Fairness" (Clean & Clear Fairness), which was originally sold only in the Asian market. And the Middle East Due to concerns that there may be misunderstandings In the company's statement stating that With the names and approaches of marketing of both products, consumers may misunderstand that The company will state that White skin is better than natural skin color.
"We always believe that healthy skin is beautiful skin regardless of tone." Johnson & Johnson repeated in a statement
This movement is the second wave of continuous improvement from the food-beverage business group. Which previously The black water giant "Pepsi" announced the change of name, logo and image of the 131 year-old pancake flour brand "Aunt Jemima", which uses the image of an African-American woman as a logo. After being accused of It is a combination of the status of African Americans that are lower than white Americans. As with other brands such as Mars, B&G Food and others that have gradually announced a risky brand adjustment in their portfolio.