A mixture of dust and something sweet, that's what he thought the theater smelled like. At ten years old, he entered the backstage of the small hall of the National Theater in Craiova and fell in love with the theater without realizing it. Patricia Ionescu he graduated from acting courses at the University of Craiova, Department of Theater Art and did a master's degree in Dijon.
Her first important character was Anna, in the undergraduate show "Stars in the morning sky", directed by Alexandru Boureanu. He had great emotions, because it was the first show played in a theater and he was happy when he received flowers from a stranger. He then reflected on that gesture, thought that a man had bought a bouquet of flowers without knowing who he was going to give it to, and at the end of the show, he decided to give it to her.
"The truth is that the theater built me, modeling is too little for everything it means in my life. I do many other things, not only theater, but in every other activity I bring myself, and I am very much from everything I have learned on stage all these years", says Patricia.
Patricia Ionescu joined Theater Behind the Scenes almost 6 years ago, at a time when he no longer knew which city he lived in because he was constantly walking on the Brașov-Bucharest-Craiova route. He saw a casting notice for a show put on by Cristian Bajora, presented himself, took him and this independent theater became his "home".
About you
Patricia – woman, artist, passionate about life, love and truth. If I want to be pragmatic, I was born in Craiova – where I also graduated from the Department of Theater Arts, then I stopped in Dijon, where I did the 2nd year of my master's degree and have been living in Bucharest for several years.
And if we're going to move away from the mundane, in fact, I feel like I come from nowhere, that I don't belong anywhere, and all places belong to me.
The appearance of theater in your life
I fell in love with the theater, without realizing it, as a child. I don't remember how old I was, but I estimate that somewhere up to 10 years old, when I entered the backstage of the small hall of the National Theater in Craiova. And somehow, I was fascinated by the smell. Yes, the smell! The stage, the backstage, the theater have a special smell. It's hard to describe in words, surely many of my colleagues understand me. It's a mixture of dust, with something sweet, something that clicked in my being without suspecting for a second where this fascinating aroma would take me. Sure, a lot happened along the way, but that's where it started.
How do you combine poetry with theater?
Poetry is never separated from theater. I treat a lyrical text like a dramatic one. Of course, there is the versification, which requires more attention, but from the point of view of my interior furnishing, there is no difference.
An original poetry show – because it's still poetry or, at least, that's how I treated it – was on verses from well-known and lesser-known works. Together with a violinist who performed classical pieces, we experienced Salam's lyrics (for example) to the fullest. And, fun fact, not all people in the audience realized which volume of poems the lyrics were taken from.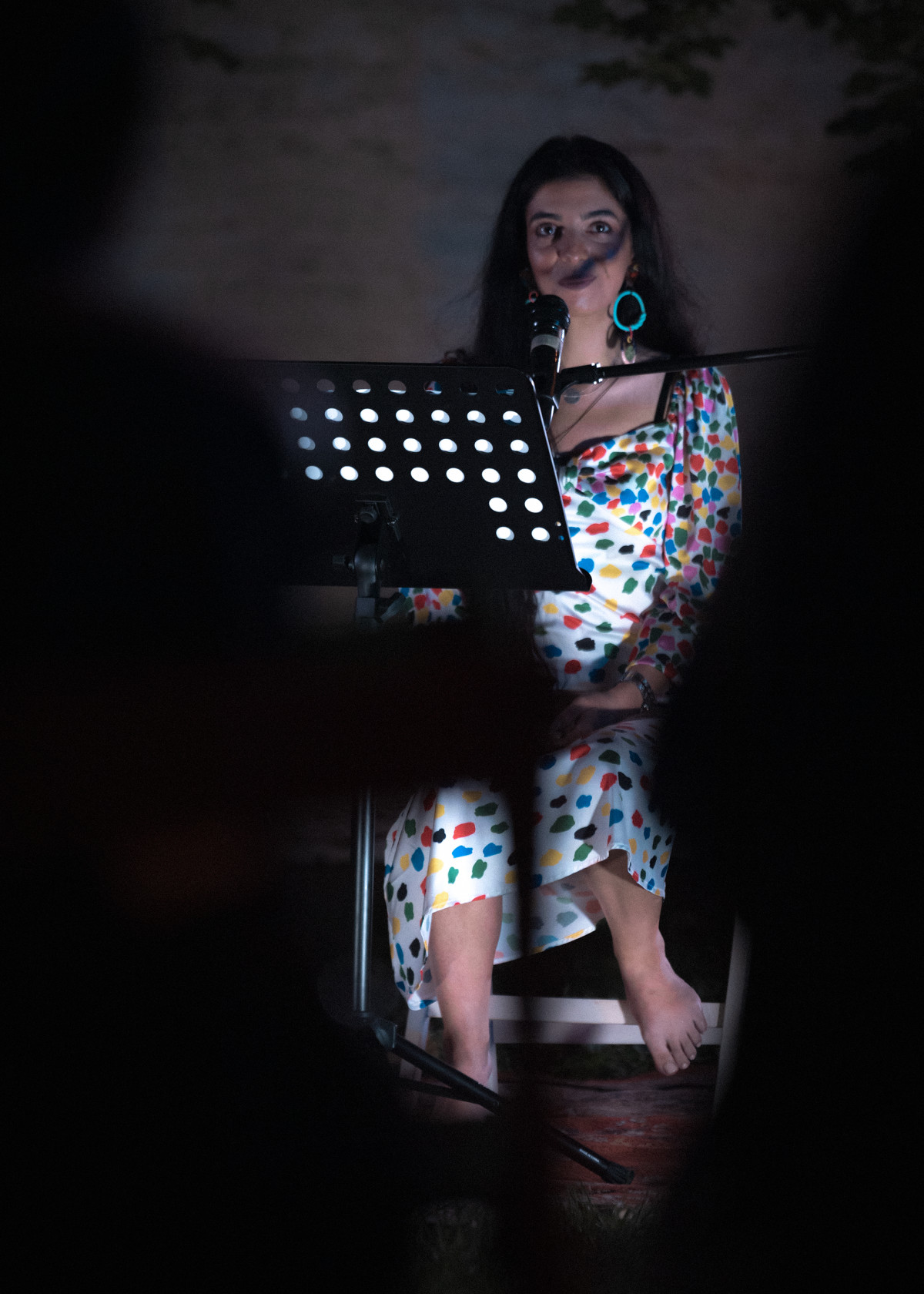 The first character
The first important character was Anna from Stars in the morning sky, directed by Alexandru Boureanu. It was also my graduation show, a show that I played on the stage of the Jean Bart Theater in Tulcea. It was happening in 2010-2011. It was a performance with very high emotions, the first performance in a theater and not on the stage of the faculty, the first performance when, at one of the performances, I received flowers from a stranger. It may seem trivial now – it sure does, I hear my voice of reason now – but then it was so moving to think that that man took a bouquet of flowers and had no idea who he was going to give it to, and in the end he decided to give it to me
Collaboration with the Backstage Theatre
The collaboration with Teatrul In Culise started 6 years ago. I was collaborating with the Sică Alexandrescu Theater in Brașov and I was walking continuously on the route Brașov-Bucharest-Craiova. At one point, I didn't even know where I lived anymore – probably on the train. When I woke up in the morning, in the first few seconds, until I realized what city I was in and, as a result, what I had to do there, I had a brief moment of panic. I was tired of having my whole life in a backpack and my heart was pulling towards Bucharest. I saw an ad, there was a casting call for a show directed by Cristian Bajora that was going to be played at Godot – Blue Room, I went to the casting and got it. And, since then, I haven't left Behind the Scenes; it somehow became a "home". And home is like… home: it's with lessons, it's with attachment, it's a cocktail of emotions. I hope to grow at Backstage, there are still many roles I haven't played there yet.
Directors you've worked with and projects
The period in France was a very nice one! I did some very interesting internships there at the Theater of Dijon. There I acted in a single show – Stop the Tempo, directed by Alexandru Boureanu, within a Romanian-French project, but all the experiences lived there shaped me in a certain direction. In Craiova, I did improvisational theater for several years in two groups, I was active in two theater associations. Two very dear projects to me were ARA-Visăuă si salveăuă, a teatu-dance project through which we tried to activate the summer theater in the Nicolae Romanescu park in Craiova, which was almost a ruin at the time, and a community theater project, which brought the theater closer to the people, targeting all the Craiova neighborhoods. Both projects were conceived by Vlad Drăgulescu – actor and director. I fondly remember Night of the Assassins, an independent show, directed by Laurentiu Tudor; of Winter's Tale directed by Alina Hiristea at the Sică Alexandrescu Theater in Brașov. I also worked with her on a one woman show – Argentina in the house of dreams, based on Radu Aldulescu's novel "Residents in the house of dreams" and The Taming of the Scorpion at the Reduta Cultural Center Brașov. La In Culise I played in The Blue Room, Clinica Sinucigașilor (both directed by Cristian Bajora), Devorează-mă (directed by Laura Ducu), Get rid of my wife (directed by Adam.SQ David). I have very few films active, and in the future I would like to explore this area much more. To remember is Superstar, directed by Cristian Bajora.
I'm currently looking forward to rehearsing for Moonlight Fools where I play Clementine.

The challenges and hardships in your job
What bothers me the most in this fascinating world of theater is the silence vis-à-vis the abuses faced by actresses. It seems absurd to me that we still allow abuse of power, misogyny to be perpetuated. And no, I don't think we're feminists if we simply want equal opportunity. It seems absurd to me that wars are still being fought over something that should be common sense. It seems absurd to me that we, as actresses, sometimes put ourselves in embarrassing poses out of fear, out of shame, I don't know why.
What have you learned since being an actress?
I wish I could say theater shaped me, I like the way it sounds. The truth is that the theater built me, modeling is too little for everything it means in my life. I do many other things, not only theater, but in every other activity I bring myself, and I am very much from everything I have learned on stage all these years. How, by the way, I always bring to the stage all my spiritual, emotional, psychological evolution – let's call it human in total. I discover myself with every show, I expand my being more and more. It's absolutely fascinating!
How do you prepare for a new role?
I think that after reading theater theories and putting all kinds of methods into practice, you somehow end up developing your own mechanism. You get to know yourself very well as a person and as an artist and you create your own recipe. However, we are changing little by little every day. Every day we live experiences that change us to a greater or lesser extent. And that means that, every time, we have a different approach to a role. And I sometimes challenge myself to push the buttons differently, out of curiosity and for the sake of exploration.
Criticism and reactions from social media
I am grateful for constructive criticism, for reasoned criticism. I respect people's opinions or tastes, even if we're not necessarily on the same wavelength. I respect their opinions and those who can't argue them, but that doesn't mean I appreciate them either. I haven't really looked for validation from anyone for a long time, but I also don't live in a glass globe where I can't hear or see. As for the reactions online… Wow! I was outraged for a while, it seemed to me that I was super attacked and I was very affected. I didn't understand how people who don't know me could so easily throw away labels presented as ultimate truths. Now I'm very relaxed, I've hardened myself. I understood that everyone sees as much as they are themselves, that people have different lenses and everyone sees everything through the prism of their own experiences. And when you think like that, it's like you're even more empathetic and harder to hurt.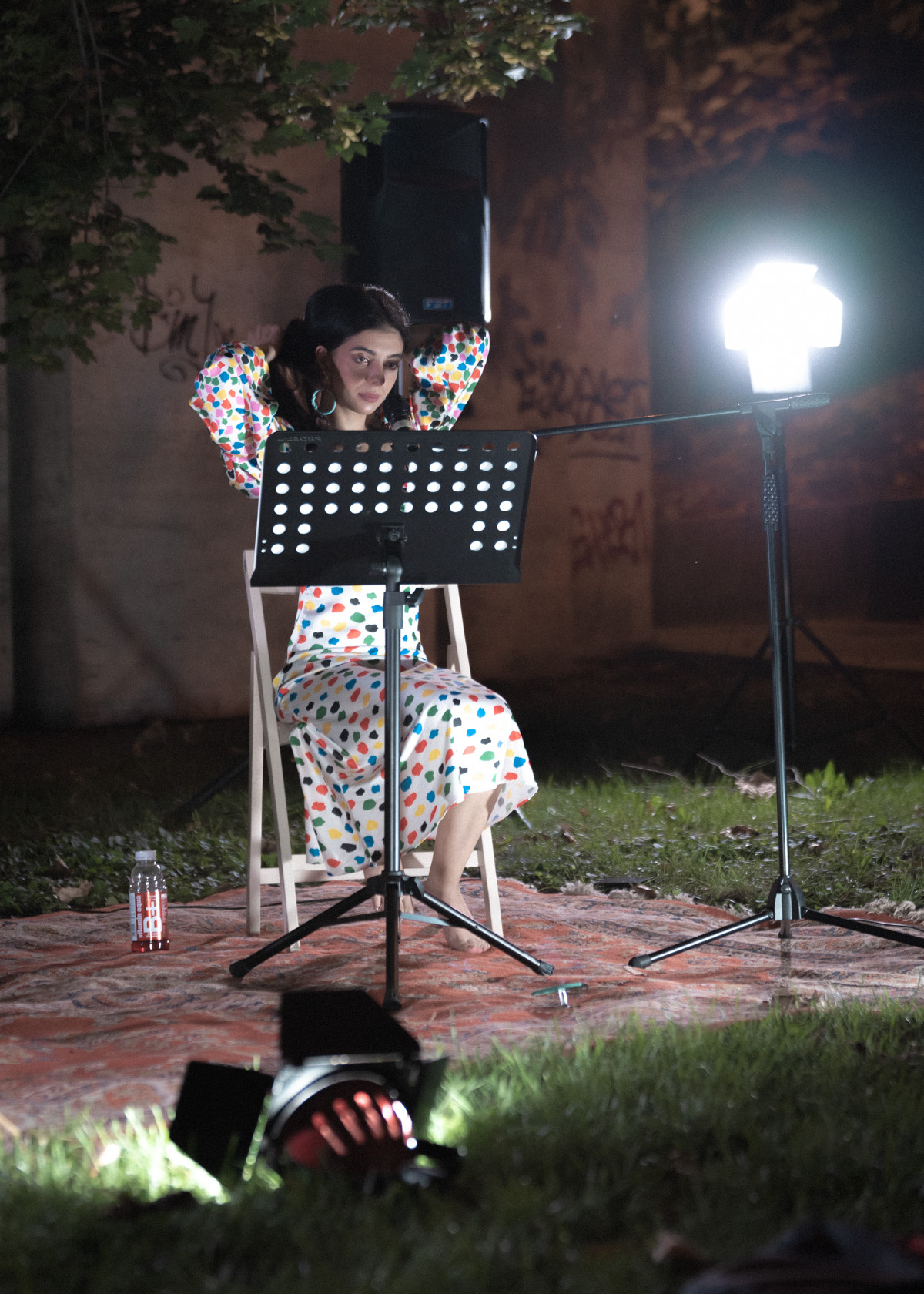 The help of online and personal branding
I created a personal brand without realizing it and without intending to. And yes, this thing seems important to me for an actor, but without styling our personality too much. For example, at one point it seemed to me that modesty had become a trend. And it was adopted by some actors who really don't like it… They took it very far. And so they lost their authenticity. I don't know, for me online helps me as an artist, not just as an actor; it's a must for anyone who has a job that requires visibility. I would like to have time to show myself more online, I am taking it as a resolution for 2023.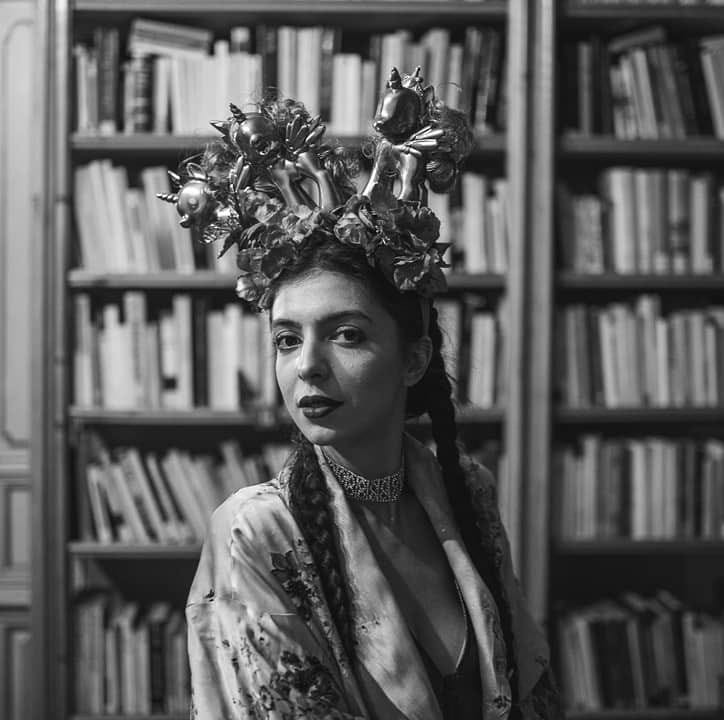 The life of an actor in Romania
I don't think that the life of an actor in Romania is much harder than that of actors from other European countries – let's stay on the continent. I think that the life of Romanians, in general, is harder than that of other Europeans, regardless of the reign we are referring to. Unfortunately, in Romania there is a big difference between the independent theater system and the state one. The highlight is that after these two years of the pandemic, I am no longer even bothered by the state's indifference to the independent sector, but the system as a whole drives me away, more than before.
Changes in recent years
The actors in the state theaters had more time to lecture i guess. The independent actors who only collaborate with state theaters? Some ran after projects, others took up courier or I know what else. But, certainly, regardless of the status of an employed actor or a collaborator, we have all suffered with an emotional imbalance or, at the very least, wondered "to where?".
The role of theater in the evolution of a society
Art in general seems to me vital for the evolution of society, for the refinement of the spirit. And the theater will never die, the theater will transform, like everything that surrounds us and everything inside us.
What post-pandemic theater looks like
I have no idea! There have been some regroupings, this summer there has been an explosion of events, but I think it is still premature to draw conclusions. The pandemic has left its mark on us, and automatically that will be seen in at least a subtle way on stage as well.
Where will we see you at the theater?
This fall we'll see you at Behind the Scenes at the Collector, Suicide Squad Clinic and Get Rid of My Wife!
---
Source: IQads by www.iqads.ro.

*The article has been translated based on the content of IQads by www.iqads.ro. If there is any problem regarding the content, copyright, please leave a report below the article. We will try to process as quickly as possible to protect the rights of the author. Thank you very much!

*We just want readers to access information more quickly and easily with other multilingual content, instead of information only available in a certain language.

*We always respect the copyright of the content of the author and always include the original link of the source article.If the author disagrees, just leave the report below the article, the article will be edited or deleted at the request of the author. Thanks very much! Best regards!
---