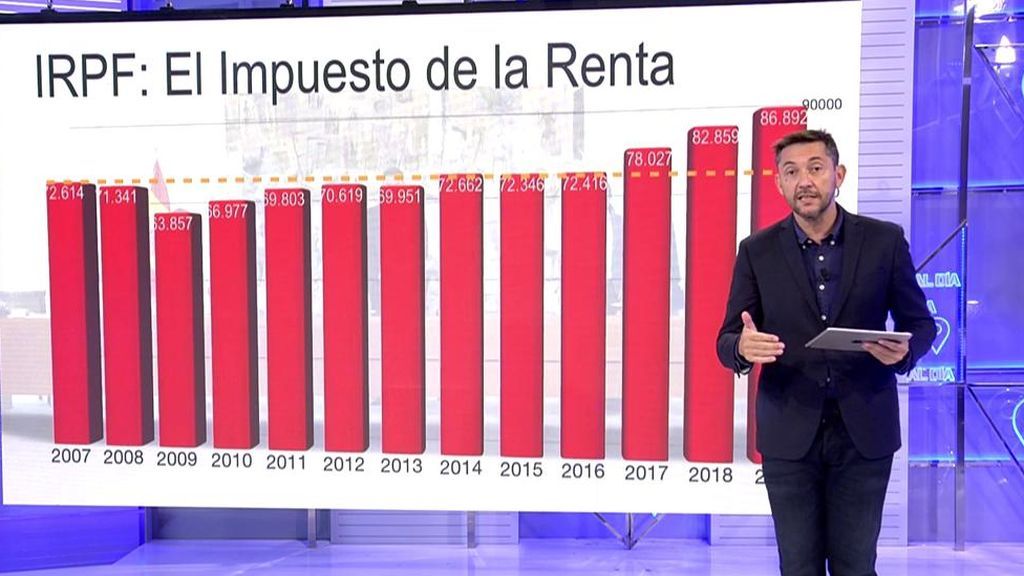 The paralysis of the Spanish economy that has meant the coronavirus crisis has brought the country into a dangerous situation: COVID has left us a debt of 115%In other words, we are going to have much more debt than product until the recovery begins.
For this reason, the coalition government (waiting for Pablo Iglesias to "convince" Pedro Sánchez "to raise taxes on the richest", without defining who they are), has approved a tax increase that affects us both at the business and individual level.
In addition to applying a Google fee, a bank fee and an environmental feeThe common taxes that will go up are the following, according to Javier Ruiz's explanation:
– Income tax rise, the income tax for those who pay payroll
– The big business tax that, before the 2008 crisis, they paid 44 million taxes and, once they were recovered, they have been paying half thereof. The Government then proposes to return to the figures prior to the fall of Lehman Brothers.
– The link: There will be a significant rise in fuels, as Spain is one of the countries in the European Union that pays the least for them and they will be equal to the rest of the community fees.
– The tobacco, alcohol and polluting energies.