Based on materials The Verge
The Verge author Aaron Corbett, who recently graduated from Indiana University and now lives in Munich, shared his impressions of using the WeChat application, which is the basis of digital life in China – and, it turns out, not only in China. Here's what he said.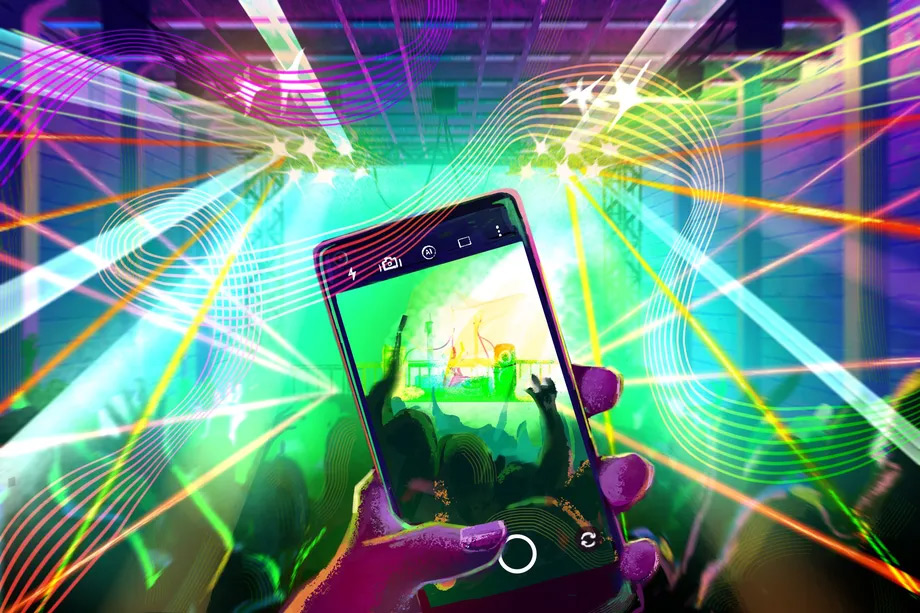 "For an app with over a billion users, WeChat doesn't make a strong first impression.
When I first opened WeChat, I was amazed at how chaotic it all looked. The design seemed outdated, the hue of the overflowing green disgusting. The pictures in the news feed were of poor quality for reasons I didn't understand. Even the basic navigation was illogical and confusing. I already knew that WeChat is the cornerstone of Chinese online life—perhaps the most powerful app in the world. Was it the same app?
For most non-Chinese students, WeChat is almost unfamiliar. The only non-Chinese who use it are usually those with some connection to China. As I learned more about the language and delved deeper into local Chinese student life, WeChat became a portal to an alternate world where thousands of Chinese in Southern Indiana create their own social communities and interact economically exclusively through WeChat channels.
At its core, WeChat is a messenger and social networking app, and it has the features of just about any app you currently have on your phone. For users outside of China, WeChat can simply serve as a messenger to connect with friends living in China. The rest of WeChat's many features can be found in the Discover and Me sections. The Discover section includes a social media feed, verified business and individual accounts, and thousands of mini-programs that act as apps on WeChat, ranging from bike rentals and online shopping to travel and package delivery. Since most companies and apps are based in China, big brands such as Airbnb, Lego, Yves Saint Laurent, Aldi, Air New Zealand and thousands of other foreign companies use these mini-programs to connect directly with their Chinese customers, eliminating the need for website, browsing the range or placing an order.
And the true power of WeChat lies in the Me tab inside the wallet, which combines the user's bank accounts, ID cards, and, more recently, health information. By directly integrating all of this information into WeChat features, the app's capabilities extend to just about every imaginable service. These include (but are not limited to) food delivery, bike rental, train tickets, utility bills, medical certificates, car purchases, investments, charity, and thousands of mini-apps that extend WeChat's capabilities to almost every service you can. imagine. Paying in offline stores is just as easy – you can scan the QR code at the cashier or provide the barcode of your WeChat account to be scanned by the seller.
For those who are not familiar with WeChat, it may seem ridiculous that most of the user's screen time is spent on one application. But in China, such deep cross-functionality is taken for granted.
During my first year at Indiana University, I was unable to access many of the features WeChat had to offer due to my lack of a Chinese bank account in addition to the international version of the app. (Due to privacy concerns, WeChat downloaded outside of China is slightly different and lacks many of the features of the Chinese version.) But most importantly, I also lacked the ability to read Chinese to understand the essence of the features.
In 2018, I had the opportunity to travel to China for the first time through my studies at Tsinghua University in Beijing. Getting to know WeChat as something more than just a messenger and social network helped me understand what true digital convenience can look like. WeChat has simplified my digital life by reducing it to almost a single app, from automatically opening a restaurant menu after the app has determined my geographic location, to offering all possible travel options from point A to point B on one screen. Dive into the world of WeChat took some getting used to. For example, the complete lack of interaction with waiters in restaurants, other than the need to bring and remove plates, was a new experience, since ordering and payment took place via WeChat. Scanning WeChat QR codes became as commonplace as shaking hands, and I had a group chat for every activity, occasion, and every group of friends.
After returning from China for the first time and touching the miracle of WeChat, I decided to discover more opportunities related to Chinese culture and everyday life in Bloomington. I scanned the Chinese community-focused QR codes I found in the windows of many Chinese stores and restaurants in Bloomington with links to their "channels." My feed quickly filled with local events, newsletters from local Chinese farmers, used luxury car ads, and daily menu deals for countless restaurants.
Thanks to friends' recommendations and a flurry of QR screenshots, I found Bloomington to be the ultimate Chinese-style convenience. I could get fresh coconut smoothies and hot Chinese dumplings delivered straight to my desk in the library within 15 minutes. I suppose that in one of the nearby hostels there was a large kitchen where all this was cooked. But when I tried to learn more about this virtual kitchen, the Hello Kitty backpack girl who brought me the smoothie disappeared as quickly as she appeared.
As my Chinese improved and I became more involved in WeChat campus life, I gradually began to understand why WeChat is so important to overseas Chinese. In addition to the obvious communication with friends and family at home, WeChat provides overseas Chinese with many of the conveniences they lack outside of their homes. Similar to Facebook* groups for American expats, WeChat provides assistance by providing access to services such as US tax refund assistance and Chinese language support. And it gave me the opportunity to stay in touch with China at a time when China was very difficult to get to.
After graduating from Indiana University, I moved to Munich where I work full-time in the consulting industry. A quick search through various official accounts and chatting with the Chinese who were in line with me for the visa application immediately opened up another WeChat underground world in Munich, filled with expat groups, grocery delivery services, German immigration lawyers – and yes, even more dumpling vendors.
Some members of the international community may be concerned about WeChat's appeal to Westerners. Strictly adhering to Chinese data security laws, WeChat uses its parent company Tencent's servers to automatically detect certain keywords or images in content that prevent users from spreading topics deemed taboo by the Chinese Communist Party. This is often done without the sender or recipient knowing that the correspondence has been censored. It's important to note that Tencent data transferred between two accounts not registered in China doesn't have to comply with China's online security laws, but the very possibility of restricting free speech is enough to cause some leaders to worry. India has already banned the app due to these concerns, and the US has taken steps in the same direction, although the Biden administration's overall approach to the issue remains unclear.
But if WeChat is ever blocked in the US, we will lose more than just the app. The all-encompassing nature of WeChat is a reflection of Chinese culture itself, opportunistic and built on orderly chaos. WeChat gives me the feeling of having my finger on the pulse of the Chinese world, and that makes the app worth wading through the constant ad spam that fills my group chats and the huge, unfiltered social media feed. Here it is, a taste of Chinese technological convenience and a ticket to the secret world of the Chinese expat community and their economy. I love secret delivery services and invitations to events, but most of all I am grateful to WeChat for expanding my own cultural horizons and for the daily opportunity to "live in China", a country that I sincerely hope to one day return to."
Do any of you have experience with WeChat? Share your stories in the comments.
*Meta Platforms, which includes the social networks Facebook and Instagram, has been recognized as an extremist organization and banned in the Russian Federation.
---
Source: Mobile-review.com — Все о мобильной технике и технологиях by mobile-review.com.

*The article has been translated based on the content of Mobile-review.com — Все о мобильной технике и технологиях by mobile-review.com. If there is any problem regarding the content, copyright, please leave a report below the article. We will try to process as quickly as possible to protect the rights of the author. Thank you very much!

*We just want readers to access information more quickly and easily with other multilingual content, instead of information only available in a certain language.

*We always respect the copyright of the content of the author and always include the original link of the source article.If the author disagrees, just leave the report below the article, the article will be edited or deleted at the request of the author. Thanks very much! Best regards!
---