Egypt suffers from a period of some problems, including the issue of the Ethiopian Renaissance Dam and Egypt's right to benefit from water, as Egypt suffered some problems and disputes with Sudan and Ethiopia during this critical period that Egypt is going through, especially with the outbreak of the dreaded Corona virus, and the intervention of a large number of countries Worldwide to solve this issue and reach a just solution between the three parties, the last of which was the Security Council's involvement in the issue of the Ethiopian Renaissance Dam, and some negotiations for the dam between the three countries were resumed through African mediation.
Today, Friday, Friday, the negotiations for the Renaissance Dam Dam resumed between the three countries, namely Sudan, Ethiopia and Sudan, through the technique of "video conference", under the supervision of African mediation headed by South Africa, which holds the presidency of the current session of the African Union.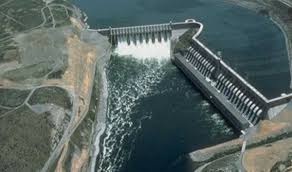 The press statement issued by the Sudanese Ministry of Irrigation also indicated that Dr. Abdullah Hamdock, Prime Minister, received a message from the President of South Africa, "Cyril Ramafuza", and this message includes praise and thanks for the positive and effective role that Dr. Hamdock played during the last meeting of the heads of three countries, Egypt and Sudan And Ethiopia to solve the Renaissance Dam crisis, in addition to the presidency of the Council of the African Union, according to what was reported in the Sudanese News Agency "Suna".
Cyril Ramafuza, President of South Africa and President of the current session of the African Union, also referred to the effective role of Dr. Hamdock, who participated in the meeting today, and expressed the commitment of the State of Sudan to communicate for a peaceful and just solution that satisfies all parties, and expressed his appreciation for the failure of the State of Sudan to take quick measures, which Participate in disturbing the atmosphere to resume negotiations.
The message also contained a solution agreed upon in the African framework, during the extraordinary meeting, based on the declaration of principles signed by the three countries of Egypt, Sudan and Ethiopia, and Ramavoza expressed his hope that the negotiations mediated by the African Union would reach an acceptable solution that preserves the interests of the three parties. And he does a just solution for everyone, to solve this preoccupation crisis for everyone, including them Security Council Who participated more than once to solve this problem.