Americans are facing such a coronavirus outbreak and the distrust of wearing a mask is such that Facebook has decided to get involved.
In the context of the coronavirus pandemic, wearing a mask has proven to be one of the most effective levers to curb contamination, by avoiding on the one hand infecting others and on the other hand risking falling sick. The more widespread its use, the greater its effectiveness, since it multiplies the tissue barriers on healthy people and people who are positive for covid-19.
The fact is, however, that this barrier gesture has not been well received all over the world, and especially in the United States – even though the country still does not manage to "flatten the curve": the number of new case continues to increase dramatically, giving the feeling that the infection is out of control. There are more than 2.7 million cases, including 130,000 deaths, according to official statistics.
An alert at the top of Facebook and Instagram
The situation is so dire that Facebook decided on July 2 to conduct an awareness campaign for Internet users to remind them of the importance of wearing a mask in public. " With the increase in covid-19 cases in the United States, we are placing an alert at the top of Facebook and Instagram to remind everyone to wear face protection », is it announced.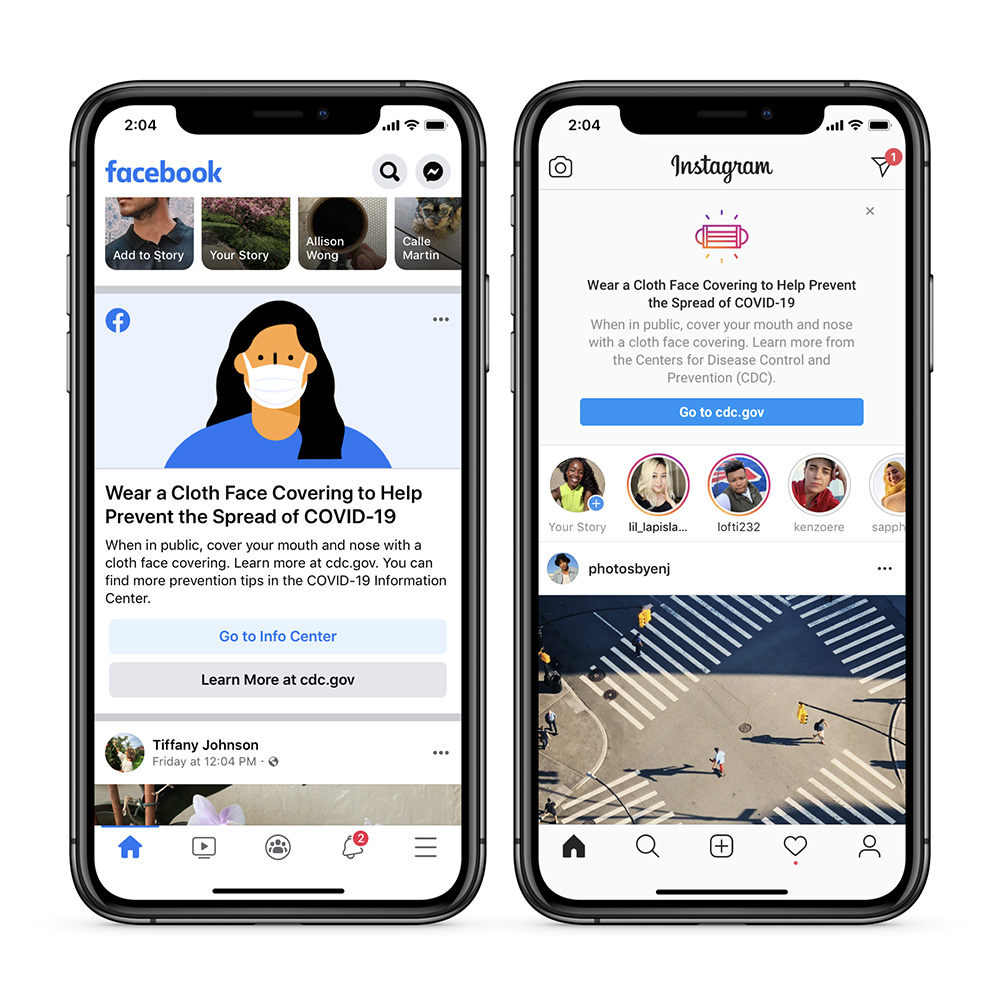 There is a marked distrust in the USA with regard to the wearing of the mask, including at the highest summit in the state, with Donald Trump who refuses to put it on in public. Its vice-president, Mike Pence, is however less resistant to this barrier gesture. This piece of fabric seems to have become a political positioning marker, between the supporters of the American president, who see it as an attack on their freedom, and the others.
Facebook's position on this prevention and public health measure is likely to be received in various ways across the Atlantic, with possible accusations of interference by a private company. The provision also questions the infantilization of the debate, where we come to a situation where a social network must practically take users by the hand to tell them what to do.
On a much lighter note, Twitter has also taken a position in favor of wearing a mask, without being too interventionist. The platform thus made a joke by promising to add the function of editing a tweet, which has been requested for a very long time, when everyone is wearing a mask. We can already guess it: the button for editing tweets will never arrive on Twitter.
You can have an edit button when everyone wears a mask

— Twitter (@Twitter) July 2, 2020