"If I write this word, can it be perceived differently than how I imagine it will work?" It is a question that the journalist Codruța Simina often addresses it when communicating virtually. And maybe more of us should have this kind of self-interaction before we write anything online. Show attention to the people who read our opinions, answers, questions, tips.
In the absence of non-verbal language, which even the hundreds of available emoticons cannot replace, in the digital environment it is easy to understand things differently than they were intended or to misperceive information. And since the reserves of patience are quickly used up in our times, we don't stay to find out. We react, instead, with aggression often. This is why the online environment has become more of a battlefield lately.
"It's the lack of patience and a certain kind of humanity that depresses me the most. I mean, what I'm saying is: a lot of times, it's easier to think that maybe you've misunderstood and ask for details, instead of you take offense directly".
Codruța Simina he is one of the people, impatient she says, who still write "With love,…" at the end. He does it with sincerity and does not understand when this closing formula became obsolete.
The new online communication, since we learned to live with pandemic, war and conspiracies
I have noticed, especially in the last year, a kind of collective neurosis. Our online conversation topics dwindle – to one per day, which absorbs our attention and almost unlimited capacity to generate comments and opinions. And, increasingly, this single topic divides us quite clearly into two camps. We have fewer nuances and more strong conclusions – if they catch us in the slightest bit in a good mood, we hit them in the head. And the paradox is that this is precisely what bothers us in others. 🙂
Oh yeah, and we know it all – kind of like me in these answers. What I mean is that I haven't really seen a world that says: guys, I don't know, I don't understand, explain to me more, maybe I didn't understand.
I also felt, in online communication, a kind of resignation, like a residual sadness. We are in a mess without a solution. Sometimes, in my beautiful dreams, we give ourselves enough time to think that this sadness turns into nervous stubbornness. And optimistic.
PS I've been thinking about that phrase in your question: the new communication. I don't know if communication is new, or if something else is new: namely, the fact that it has a form of continuity that is hard to break. you know communicate and the communicate constantly. Or, precisely this lack of time, I think, defines what you call the "new communication". I wonder if, being constantly in the flow of communication, you are actually still communicating. "From the top of the mountain, you cannot see the mountain", to paraphrase a science fiction novel.
What annoys you online. What depresses you?
It's probably the lack of patience and a certain kind of humanity that depresses me the most. I mean, what I'm trying to say is: often times, it's easier to think that maybe you've misunderstood and ask for details, instead of taking direct offense.
The messages that come on the personal messaging channels, like: I saw that you still have X on your list, look at what he said publicly, it's unacceptable, how can you still be friends with him?!
I still have people on my friends list with views diametrically opposed to mine. Sometimes, we even invite each other over for a beer and… agree to disagree.
The "mistakes" of etiquette that you are reproached for
I don't really blame myself, but I sense that I have a tone familiarity problem. Sometimes I'm way too familiar with people I only know online. I imagine some aren't too happy about me approaching them as if we've known each other since we were eighteen hundred…
What you do not tolerate in any form online
Aggressive and militant nonsense. I block that. And there is also a kind of preciousness of expression, which kills the spirit of words. I don't block that, but I don't forget. 🙂
The Personal Guide: The Do's and Don'ts of an Online Chat
I generally try to match the familiarity of tone from online conversations to the tone I would use in a face-to-face conversation with that person. "Please", "thank you" and "excuse me" are not optional.
In addition, I always think about the other person's perception: if I write this word, can it be perceived differently from the way I imagine it will work?
What is not done?
Be gentle and don't send bad poems and dick pics. I don't think we repeat this enough. 🙂
The relevance of the introduction and conclusion formulas on mail, chat, sms
I always use the opening and closing formulas in emails, as well as in chat or sms, if I am not in a close relationship with the recipient. Being a journalist, most of the time I call. If my phone is not answered, I send an SMS in which I introduce myself, explain, thank you, announce that I will be back.
And yes, I am one of those impatient people who write at the end, honestly: Dearfully,… I don't understand when and why this became obsolete.
When you first communicate with a stranger, what channel and tone do you use?
As I said before, I generally call. That's what journalists do. 🙂 I like to think I have a warm and polite tone. I imagine that the rule is for the interlocutor to understand what you want to convey and, at the same time, not to invade the other's intimate mental space. I don't know if it works for me every time.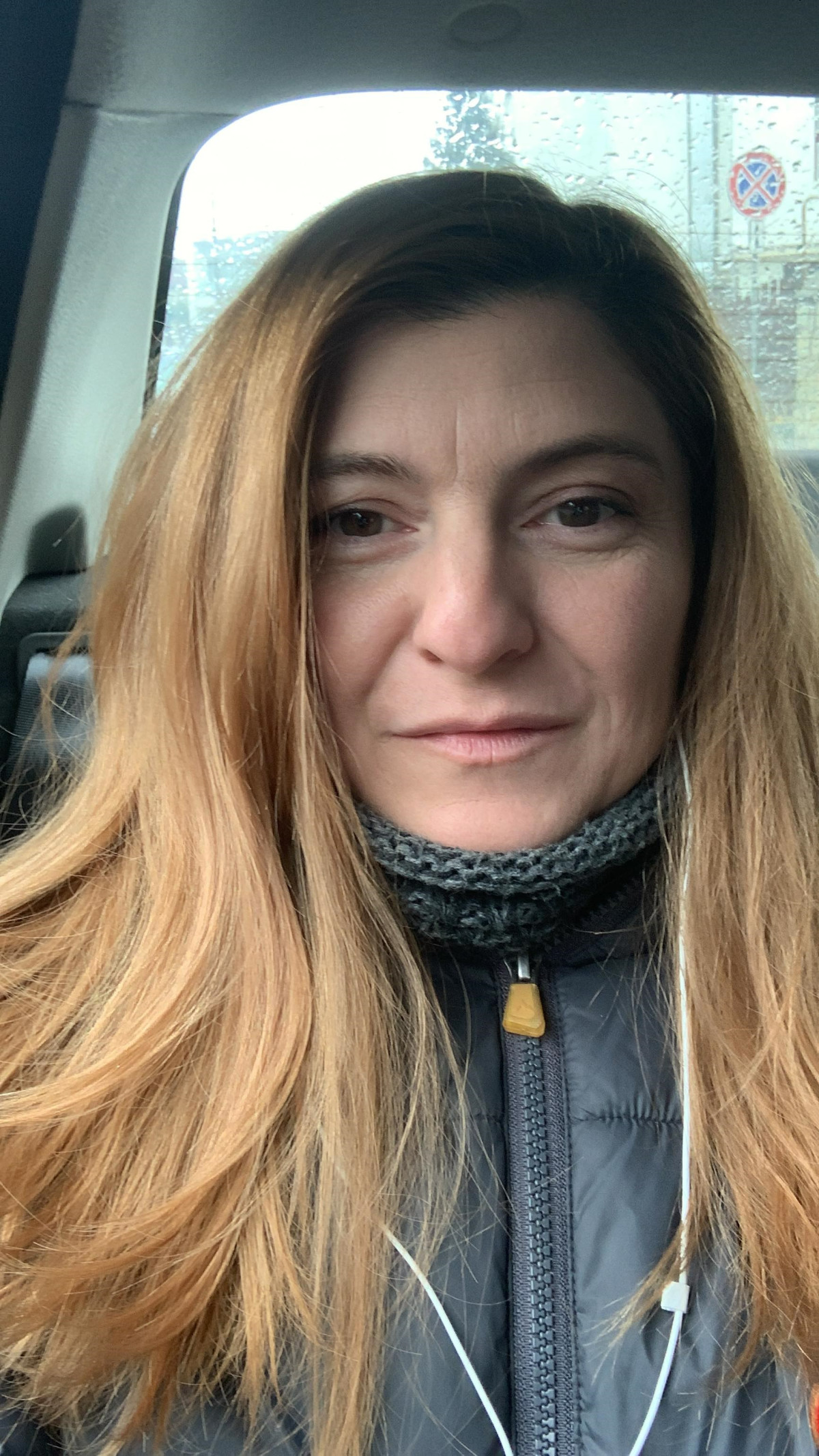 How long do you respond after seeing a message written on the net
I generally try to answer as quickly as I can. I respect Saturdays and Sundays, as well as the break after 18.00. And for me and for others.
How are you with the phobia of talking on the phone?
I answer almost all calls, whether I have the number in my phonebook or not. I prefer to hear people's voices whenever possible. In addition, it seems to me that it is easier to communicate "by mouth". 🙂
But I can say that I have had periods, as a journalist, when I put off a phone call until the last moment. Looking back now, I can associate them with a certain kind of depression that brought with it insecurity. The fear of facing possible failure. I like to think I've come to terms with this idea of ​​failure.
From online language interpretation systems: the period at the end of the sentence sometimes denotes coldness. What codes do you have?
I don't have that with the point, on the contrary, I perceive it as a kind of articulation in reality of the answer. I'm old fashioned, I still occasionally read the Spelling Checker, I cringe at the oddly placed commas, the incorrect spacing. Especially in people who teach others.
I avoid, as much as I can, answers like "K" or that "okay" hand. They seem to me expressions of a kind of laziness/self-sufficiency.
Habits of others that surprised you in virtual conversations
In fact, what surprises me the most is the lack of conversation in what we call conversation. People who cannot hold a dialogue, cannot adapt to the context of others.
How your online presence has changed you
I think it's hard to see the changes in ourselves. I'm tempted to say it hasn't changed me at all, but I'd be lying. I understand that the way I communicate today is conditioned by how I think it will be received by the public. It's probably also part of the professional flaw you develop as a journalist: from a point on, you no longer write just for yourself, but also imagining how the message unfolds in the reader's head. Ideally, you would like to be understood. I think the need to be liked/appreciated/appreciated also crept in here.
It seems quite dangerous to me. 🙂
Detox-ul de online
There was a time when I could live without the Facebook app and scroll. It's beyond repair, I think. Now I'm in the period where – and I like to think it will last – I realize how boring we are online. How focused on the reactions of others.
This is where I want to tell you about positive feedback. Communication in social networks is the valorization of positive feedback. The definition is this: a small disturbance that generates, in a system, the increase in size of the disturbance itself. To imagine: the small wave whose movement is perceived by those close to you as a big wave, and then they also move as if they were part of the big wave. In the end, you get a big wave out of nothing – that is, from his perception.
It is also a growth through self-consumption, hence feed. 🙂
Out of curiosity, I looked up its applications at one point – microphonics is the physical expression of what we call positive feedback. In chemistry, it leads to explosion. Science tells us that systems that tend towards homeostasis (stability – life) are rather those based on negative feedback. We shiver from the cold and sweat from the heat because the human hypothalamus operates on negative feedback – it pushes us to the other side of the idea.
What I mean: the options we give ourselves in this new communication are so limited. We limit our conversations. We limit the places we explore with our mind and heart. We limit our loves and our thinking. And these limits become fears. Anxieties. It's still a paradox – that we can communicate anything with (almost) anyone.
I read in a good philosophy book that we build our reality through communication.
What do you think online communication will look like in the next 3 years
I don't know what communication will look like in 6 (six) months, let alone three years.
This reminds me of an old (and kind of silly) book I read as a child. – How do you think World War III will be? I don't know, but I know what we'll be fighting in the Fourth. – With what? – With the slingshot.
---
Source: IQads by www.iqads.ro.

*The article has been translated based on the content of IQads by www.iqads.ro. If there is any problem regarding the content, copyright, please leave a report below the article. We will try to process as quickly as possible to protect the rights of the author. Thank you very much!

*We just want readers to access information more quickly and easily with other multilingual content, instead of information only available in a certain language.

*We always respect the copyright of the content of the author and always include the original link of the source article.If the author disagrees, just leave the report below the article, the article will be edited or deleted at the request of the author. Thanks very much! Best regards!
---