"Our home is largely a reflection of ourselves, and if we live with other people, it is like a reflection of the family we are – a private matter that is exposed to the naked eye.
As with any new habit we want to bring to life, the most difficult step is the transition from rest to action. Movement creates movement, remember that. Once you start arranging, even something tiny, it's easier to move on from there. I know for myself that when I have a hard time getting started, if I put things in a diary as a task, there is a pretty good chance they will happen. So if I want to challenge myself and make me soup (for me making soup is a challenge) or going for a short walk in the neighborhood, I put in my diary "soup" and also "walking". That's why I recommend – put small squares of "depth arrangement" in your diary, it helps to put the arrangement operation into the system and increases the chance that it will actually be executed.
I suggest starting with something small, something that will not be difficult to commit to, that requires a little time, and yet allows for experimentation in all stages of the arrangement.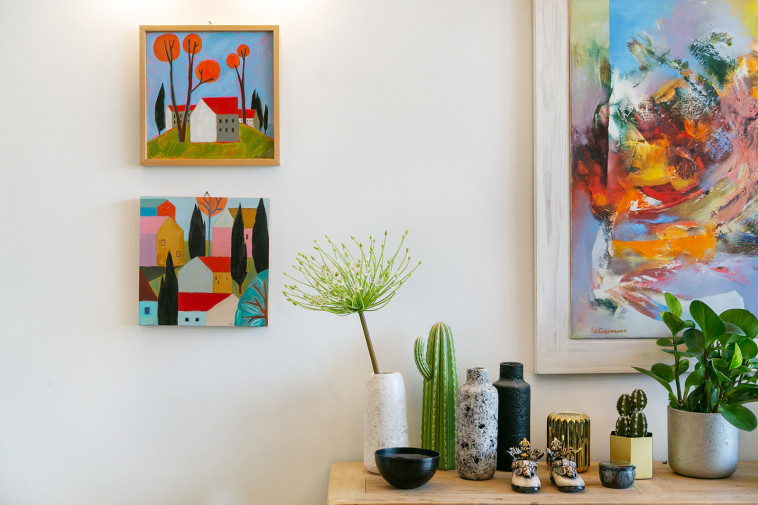 Storage is hoarding inside a closet
Many people think that their problem is that they do not have enough storage space in the house, that if they just buy another closet or another dresser or hang another shelf – the problem of clutter will be solved. But in almost all cases the problem is quite a bit of storage space. The problem is the large number of objects.
To make a real order, one has to part with objects, release them. This is the basis of the whole thing, so I repeat it over and over again (I promise to repeat it later as well).
Put things in a closet and another closet, and a warehouse, and your parents' warehouse – this is not called making an order. It's just putting the mess in a closet.
And if you break it down a bit more, it's actually procrastination (I'm not deciding right now about this object) combined with hoarding (I actually do not release it), which sometimes means burdening others with your difficulty.
Those boxes you put in your parents'? They don't need them there either.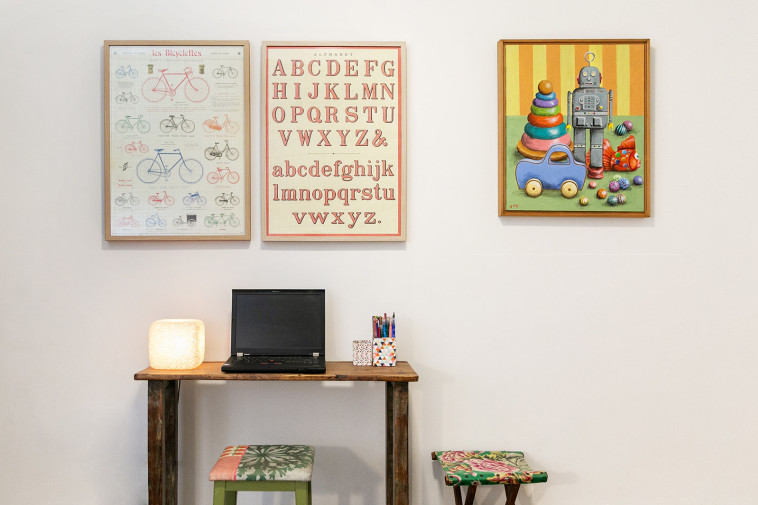 Design: Shirley Avnon Kreisel (Photo: Adi Eckstein)
It's more important to throw away than to decide where to put things
Your biggest task in making order is to get rid of objects. Questions like "Where will I put it?", "Is it in this drawer or in this closet?", "Which basket will fit here?" Or "I have no baskets at all, maybe I'll jump to Max Stock to buy me some" – these are all distractions from the thing itself.
It's time to start training your decision making muscle. At first it is a bit faltering, but someday the business starts to heat up, and you will see that the act of releasing the objects takes place more quickly. It's like a "swing" of running: if we suddenly stop or if we are distracted, it will be very difficult to get back to it. Therefore the question "where to put" is less important. If you need a basket, use empty shoe boxes or plastic boxes designed for storing food. You can always move the contents of the drawers from place to place later or upgrade to more beautiful baskets. Right now, in the initial depth arrangement stage, the important action that your energy is focused on is to choose only what you want to leave.
What does it mean to start easy and small?
The idea is to choose one specific category, which you do not have a lot of items from, so that you can start and finish the whole operation in a reasonable time and feel that you have succeeded. If you feel you have succeeded, you will want to keep doing more. "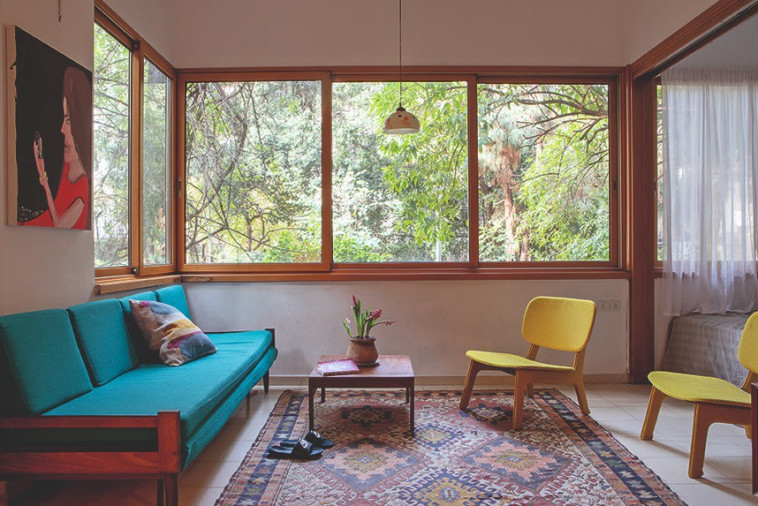 5 recommendations for proper arrangement of the house
1. What to do with the old items? Many of the items we have accumulated have great sentimental value for us and we have a hard time saying goodbye to them. We tend to believe that when the time comes, who in our family will use them. Reality proves that in practice they will ask you to keep only a few things that are valuable to them. Exercise judgment and examine what is really close to your heart and worth keeping, as opposed to what is worn and irreparable.
2. How to sort documents? The rule is simple: bank statements and salaries Yes, accounts no. If more than three years have passed since you paid the bill, there is no longer any point in keeping the appendix confirming that you paid it. After three years, you can definitely throw them in the recycle bin. On the other hand, banks charge money for issuing statements about the status of your account, so it is better to keep the information in your possession and reduce the need to visit your bank branch. It is also important to keep salaries in case the need arises to present proof of income to one of the authorities.
3. What to do with a closet full of old clothes? The most "hard blow" falls on the clothes that no longer suit us – whether because of the size or because of the style – we keep hoping that one day something will change (in them, or in us). The simple rule of thumb is that if more than half a year has passed and you have not worn the garment, it is likely that you will no longer wear it.
4. How to arrange the drawers? Home drawers are the realm of the various electronics and cable parts. These, wrapped in small or loose nylon and intricate inside each other. Also, all the luggage and fasteners we pick up, usually find themselves crammed into a drawer without requiring. Therefore, keep only what is in good condition and suitable for the electronics you have.
5. What to do with kitchen utensils and spices in cabinets? Many families keep entire sets of backing pots, molds and cutlery that have never been opened. Therefore, arranging the house always involves a degree of anxiety that important items will not be accidentally thrown away. Sitting in cabinets or attics without any demands. It is better to keep only what is useful and of course valuable. Accumulate moisture and attract pests.Obs and mixtures expire even faster than that, so be sure to store properly and of course discard what is not suitable for use.
Shirley Avnon Kreisel is an interior designer and house series and in the past an occupational therapist and facilitator of psychodrama groups, author of the book "The Optimistic House". Inbal Shaham-Glick is the owner of "Ba – Li Seder"
---
Source: Maariv.co.il – סגנון-לייף סטייל by www.maariv.co.il.

*The article has been translated based on the content of Maariv.co.il – סגנון-לייף סטייל by www.maariv.co.il. If there is any problem regarding the content, copyright, please leave a report below the article. We will try to process as quickly as possible to protect the rights of the author. Thank you very much!

*We just want readers to access information more quickly and easily with other multilingual content, instead of information only available in a certain language.

*We always respect the copyright of the content of the author and always include the original link of the source article.If the author disagrees, just leave the report below the article, the article will be edited or deleted at the request of the author. Thanks very much! Best regards!
---