The number of transactions jumped huge: in June this year, 11,186 real estate sales and transactions took place nationwide, and a mortgage loan of HUF 60-65 billion was realized, one third more than in the previous month, according to a recent estimate by Duna House.
After a very strong rebound, the domestic real estate market closed back to last year's level, as no less than 11,186 sales took place in June this year, which is almost the same as in the same period last year, and compared to the previous month. shows another 33% increase.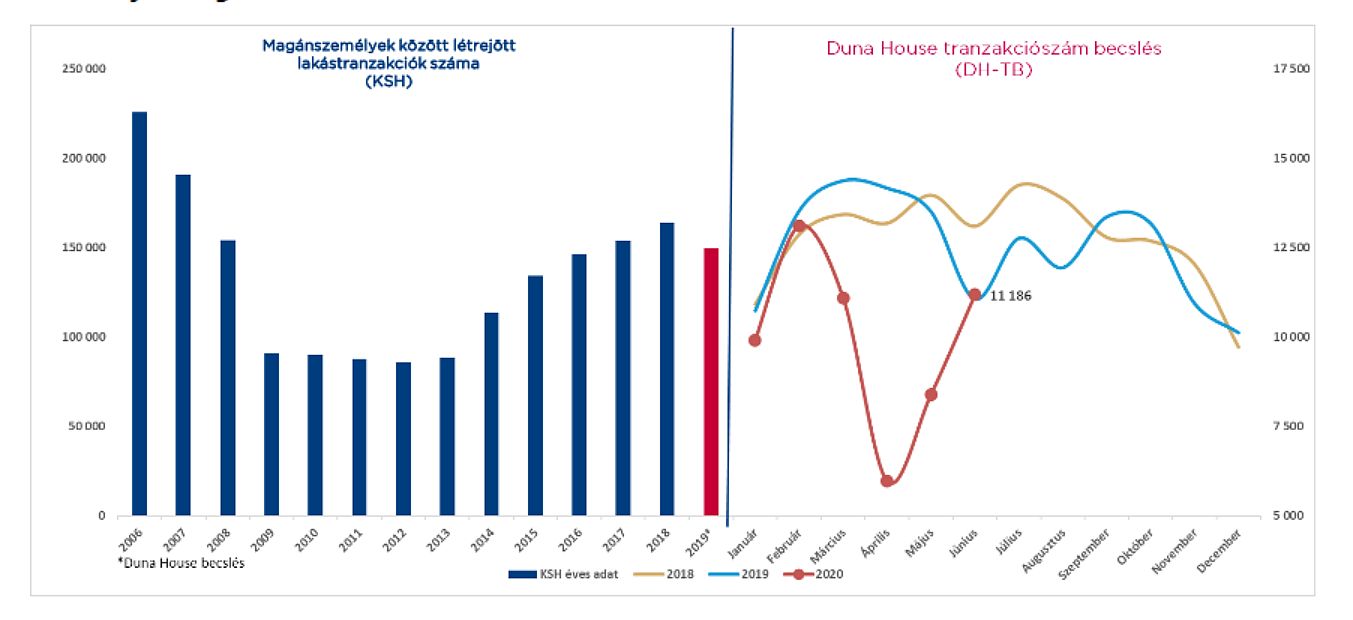 After the outstanding demand data in May, in line with market developments, the number of sales also increased in June, part of which was probably due to transactions postponed during the epidemic period. On an annual basis, Duna House estimates nearly 60,000 real estate market transactions so far, which is 23% lower than last year's data.
Although the credit market is lagging behind the real estate market by a few months, the decline caused by the COVID-19 epidemic will still be felt in June after May. According to the factual data of the Magyar Nemzeti Bank, a mortgage loan of HUF 82.06 billion was realized in June last year, compared to which Duna House Finances estimates it in the range of HUF 60-65 billion this year. This represents a 21-27% decline from a year ago and a further 5-10% decline from the previous month. According to Duna House experts, the credit market has also reached its lowest point, after which it is expected to rise next month.

DH-TB methodology: The most important indicator of the real estate market development at any given time is the number of annual sale and purchase transactions. DHTB is an estimate issued by Duna House (DH) that provides mid-year, approximate data. The estimate is based on the monthly transaction number of real estate brokered by DH and DH's estimated market share.