Monday, 29 June 2020 11:08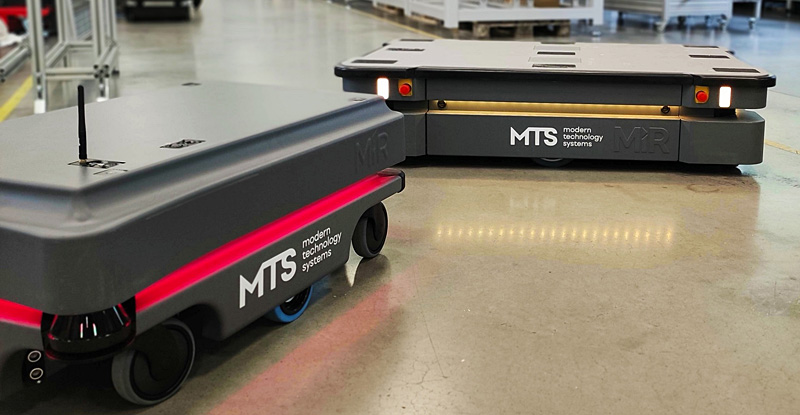 Spo­leč­nost Mobile Industrial Robots (MiR) jme­no­va­la MTS, a leading Slovak provider of automation technology, a new distributor of MiR products on the Slovak market. MiR robots complement MTS 'existing collaborative robotics product portfolio, enabling it to meet broader customer requirements and providing more efficient automation of their production. MTS has been helping companies improve production processes since 1996 through modern and innovative technologies that save people time and make their lives easier.
The company assists customers in their proper selection and integration into the production process, while providing technical support, service and training. MTS builds its competitive advantage on the high technical expertise and moral qualities of its human resources.
MTS will supply a complete portfolio of autonomous mobile MiR robots, which differ mainly in capacity and use. The portfolio includes smaller MiR100, MiR200 and MiR250 light cargo robots and the MiR500 and MiR1000 pallet and heavy material models, including the MiRGo platform with third-party solutions designed to work seamlessly with MiR robots.