The tablet they may not be the center of attention and play one more complementary role in our mobile everyday life. However, giant companies like the Samsung continue to invest in this product category, with models that are able to meet all the needs of users. The Galaxy Tab S6 Lite is the mid-range tablet of the Korean company that is trying to speak to the hearts of its fans mid-range category. That's why it tries to offer high performance at a really unbeatable price and the main thing comes with… stylus!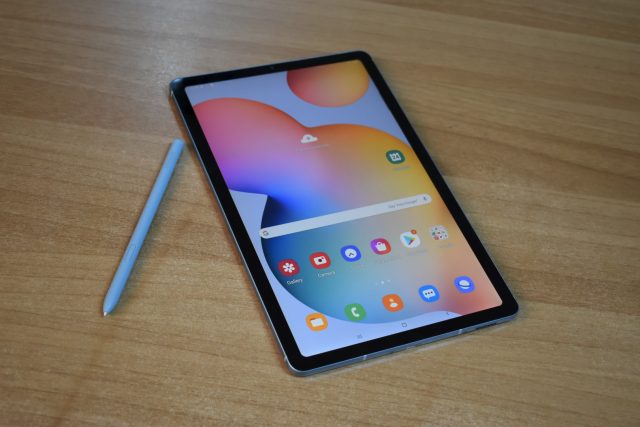 Great looks and good feeling!
Samsung's products, from the lowest to the highest end, are always famous for it high quality construction and the Tab S6 Lite, could not be exception as a rule. The aluminum frame declares quality and solid character, while its dimensions and its weight (467 grams) will not bother you even after many hours of use. At the bottom, they are featured AKG stereo speakers (The level of sound they offer is very high), while at the same time it has a port USB Type-C and the classic power on / off and volume up / down buttons, as well as the tray for microSD and SIM card. Extremely smooth finish is one of the main trump cards of the S6 Lite, while it is obvious that Samsung did not want to degrade the quality of materials to keep costs low. It is worth noting that the special pen (stylus) can be "stuck" magnetically on the back plate of the device, thus offering greater comfort and ease.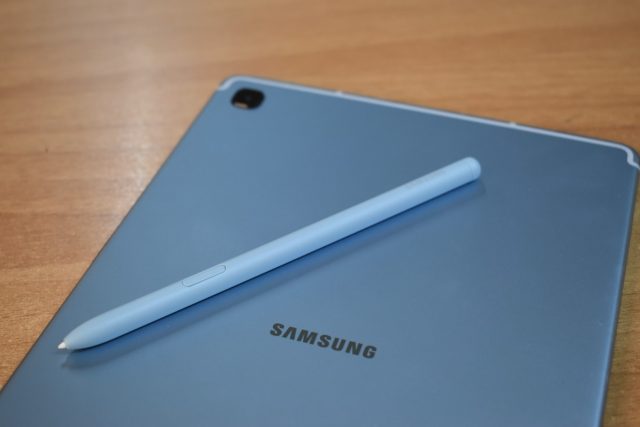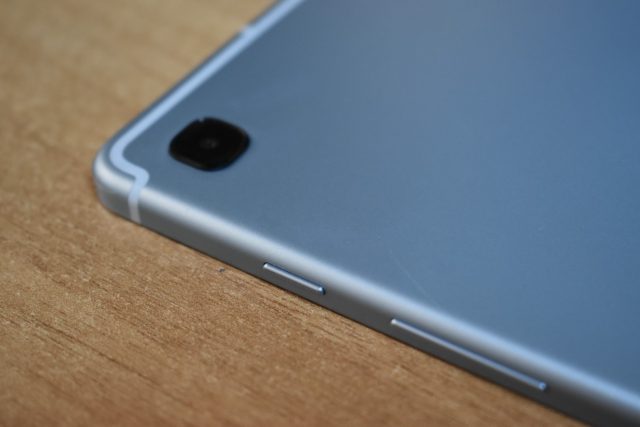 Moving on to display, here the Korean company may not do some "excess»For the S6 Lite category, however the result can definitely be satisfy even the most demanding. More specifically, Samsung's new md-range tablet comes with one 10.4-inch LCD screen (resolution at 1200×2000 pixels) with 5: 3 ratio and quite normal bezels. The colors of the screen are characterized by bright liveliness, although brightness and contrast could be a click higher. However, viewing angles aren't going to disappoint, and the only sure thing is that Samsung's proposal can easily be described as fully functional. «entertainment machine», as it can run mobile games and high resolution videos with characteristic comfort.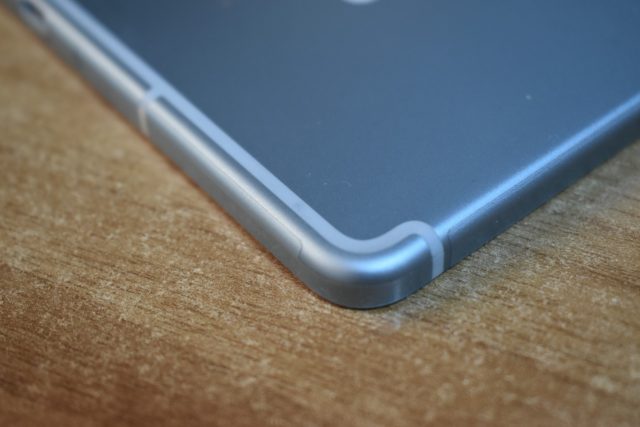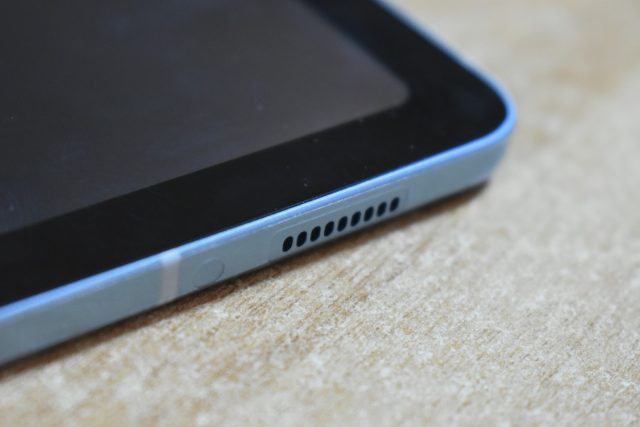 In general, in appearance it offers everything you need average user and the feeling it leaves is that it may belong to the world of mid-range tablets, but it could "play" much higher.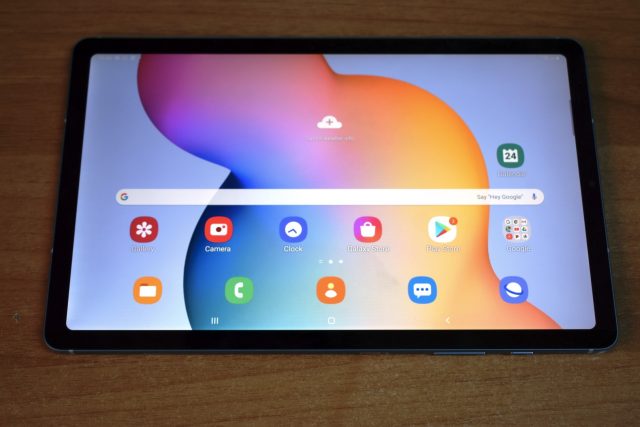 Tablet… "Multi-tool"!
Of course, what brings you up and down in your contact with the Tab S6 Lite is this amazing penny (stylus), which especially if you want to use your tablet for business reasons is sure to compensate you with more. The quick response combined with the perfect collaboration with Open 2.1 and Android 10, just certifies it once again positive delivery and superiority of Samsung and in the category of tablets. From the stylus And the excellent mode of operation you realize that the Koreans once again have not made the slightest compromise in ease of use and build quality.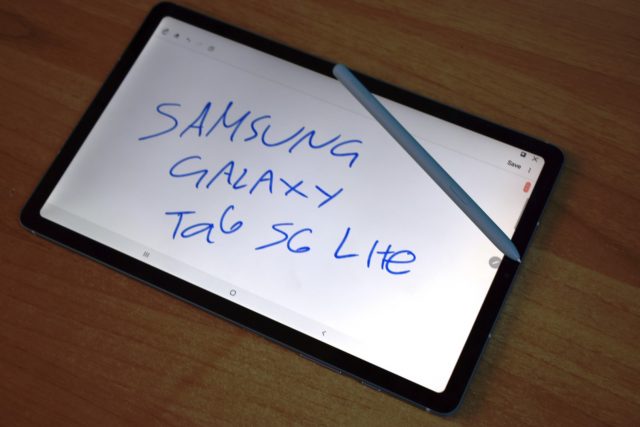 The stylus that accompanies the Tab S6 Lite, if nothing else, opens a window in a series of extra features, as you can, for example, take notes, wake up the painter hiding inside you, or take part in a series of fun augmented reality games. Either you just use it for fun and communication, either for work, undoubtedly your highly functional stylus "behaves" in the best way and brings to the surface versatile device character. With advanced security features such as Samsung Knox, where a protective wall with multiple security layers undertakes to stop any would-be intruder who has put your personal data in the eye, but also with a super useful Kids Mode, designed for the little friends of mobile technology, makes it clear that the Tab S6 Lite does not let anything down!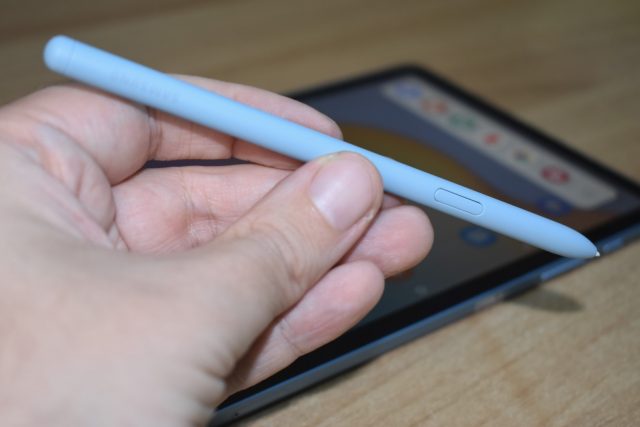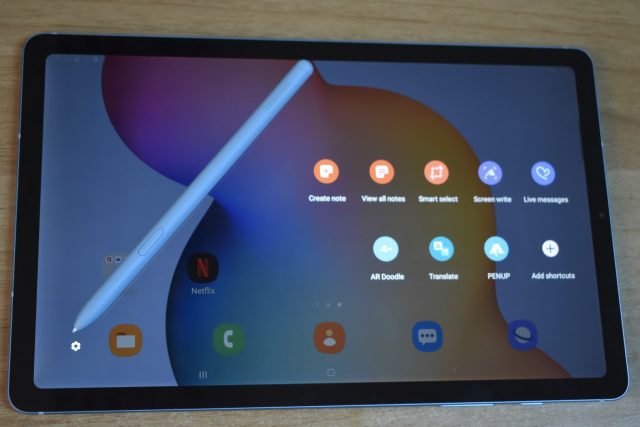 Of course, in order for Samsung's proposal to be found in the high-performance sea foam, it must also be powered by a relatively strong chipset. In his heart is one Octa-core Exynos 9611, which is accompanied by 4GB RAM and 64GB storage space (in some markets a version with 128GB storage is also available). Although it doesn't do badly in terms of performance, running "globally" all modern applications, however this configuration seems to have its limitations, as if you push it too hard with demanding multitasking and running applications simultaneously (double apps), maybe somewhere difficult. However, for a simple daily and less demanding use, the Tab S6 Lite will manage to get you satisfy and with the above.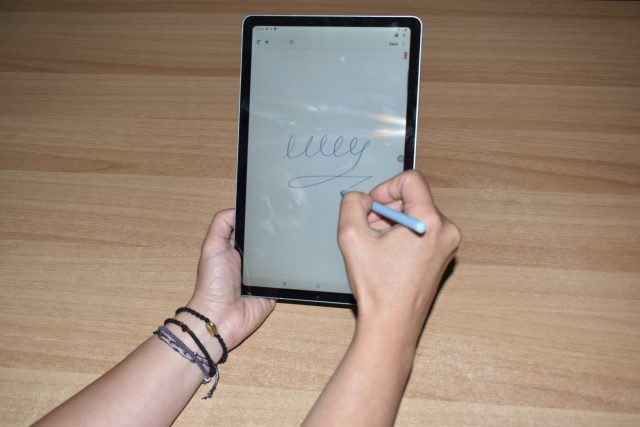 In the rest of its technical features, Samsung's proposal has a main camera on it 8MP and selfie cam in 5MP who just do their job well, without being anything special (This is to be expected, since we are talking about a tablet and not a smartphone), while at the connectivity level it supports: 4G, Wi-Fi 802.11 a/b/g/n/ac, dual-band, Wi-Fi Direct, hotspot, Bluetooth 5.0 και GPS. Before we finish our experience with the Galaxy Tab S6 Lite, we couldn't help but applaud its excellent energy behavior. With its battery having capacity in 7040mAh, it can even stand 11 hours of non-stop playback multimedia content, certifying that you just won't run out never!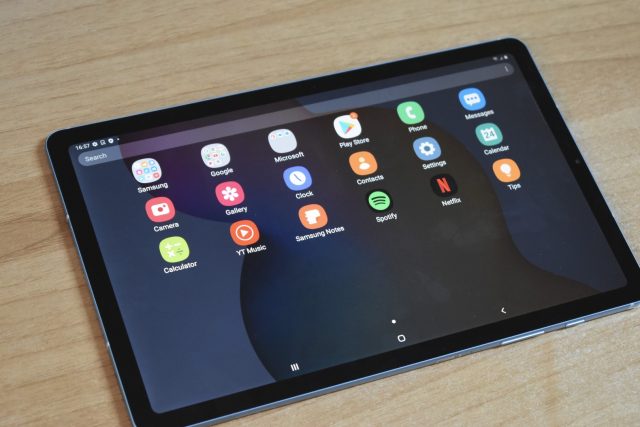 Definitely bet!
Samsung hasn't been in the middle of nowhere for yearsleading companies in the special category of tablets. With a lot good price (at about 400 euros) for everything it provides to the user, excellent autonomy, one enough "Honest" screen, satisfactory performance and of course the pen (stylus) that breaks them and is the attraction of the device, we can very easily conclude that the Galaxy Tab S6 Lite is a… for sure bet, which will completely cover you! See also the hands-on that follows to form a more complete picture…