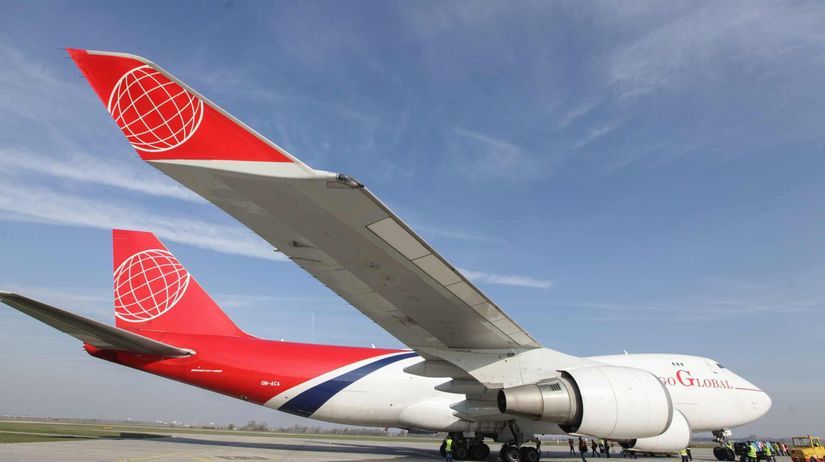 The first Slovak cargo Boeing 747-400SF (so-called Jumbo) of the Slovak airline Air Cargo Global.

Boeing has quietly indicated that it will end production of the legendary Jumbo Jet within two years, which has been producing continuously for 50 years.
The aviation industry is gradually giving up the production of oversized passenger aircraft. After Airbus announced last year the phasing out of production of the world's largest airliner, the A380, Boeing is likely to have taken a similar step. According to Bloomberg, the company plans to end production of the legendary Boeing 747, nicknamed the Jumbo Jet, within two years. However, she has not yet announced the exact date.
The legendary Boeing aircraft has been manufactured for more than 50 years. Its latest generation 747-8, produced since 2011, is slightly larger, heavier, but also more economical than previous versions. However, air transport has changed significantly in recent decades, and airlines prefer smaller, more fuel-efficient and more flexible twin-engine models instead of four-jet aircraft. The two largest manufacturers of commercial aircraft thus paid for this trend. At the same time, in five decades Boeing managed to produce almost 1,600 pieces of Jumbo Jets, which still fly today. The US President also has a modified 747 in the government squadron.
At present, there are very few routes that can only serve such large aircraft. In the meantime, the routes flown have been shortened or split, so smaller transport aircraft, which have lower consumption, can also fly on them. Thanks to them, airlines can also respond more flexibly to demand and do not have to worry that a large aircraft will be half-empty on a very long route. Problems with the use of large transport aircraft were exacerbated during the coronavirus pandemic. According to Credit Suisse, up to 91 percent of all available Boeing 747s and 97 percent of Airbus A380s do not currently fly. Their return to the skies is uncertain, and if that happens, the onset will be very limited, as demand for air travel will grow to a pre-pandemic level only very slowly.
Do you like this article? Please support quality journalism.
The goal of the daily Pravda and its online version is to bring you up-to-date news, interviews, comments, reports, videos, other useful and practical information as well as reading and content for entertainment and leisure.
In order to be able to work for you constantly and even better, we also need your support.
Thank you for any financial contribution.