Oh how I waited for this thrill of the duty free, for the tingling in my stomach when the plane takes off, for the smell of a new country, for this heat that feels familiar but different, for food with different flavors, for freedom and calm.
I admit that the second the sky cleared, I started looking for where to fly, it was clear to me that it must be close and fast and mostly not very expensive and Greece always falls into this category. A trip to Athens is an automatic choice because from there you can get anywhere in Greece, but then we discovered that there are direct flights to Kos, which makes the flight much much more attractive and if you have patience like me then just fly straight to Kos back and forth and from there you will return to another two days in Athens. Have a perfect vacation.
Kos Island – Everything has changed and we love it
Kos, located about a 40-minute flight from Athens or a charter flight from the country, is an island that has always been associated with young people, parties and mess, the corona has completely changed, at least for now, the character of the island. The residents are so longing for work and tourists that all the conduct on the island is around relaxation and tourism a little different.
Needless to say there are beautiful islands from Kos but in my eyes the direct flight provides a comfortable solution for a quick back belly vacation.
Kos is a long and narrow island with over 30 km of sandy beaches with blue water. Tourism returns and there are quite a few excellent accommodation options on the island, a small number of luxury and pampering hotels and many small and simple hotels in the style typical of the Greek islands and even a tent hotel Cool glamor.
Add to all this a rich supply of food from Turkish influence to local classics and of course modern restaurants and warm and loving people who yearn for tourists.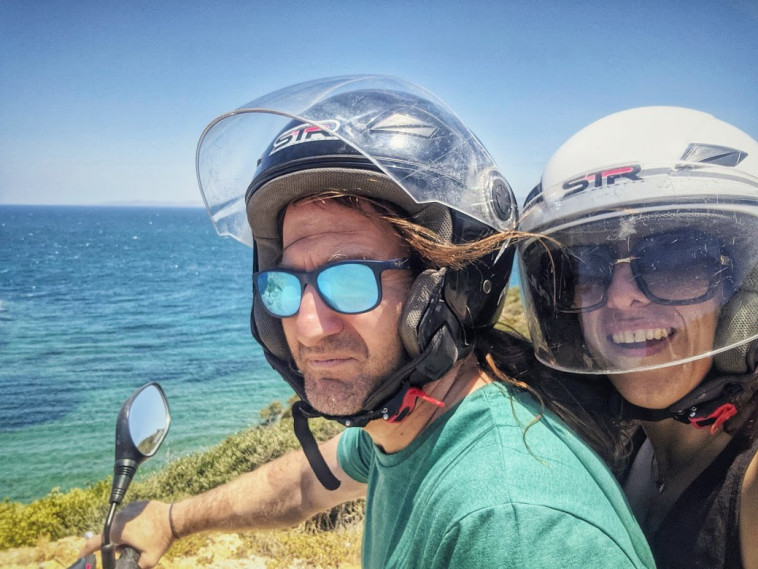 The cos must be done on a moped or car with a preference for two-wheelers, the views are full of blue, there are plenty of small places along the way and this gives you the ability to hop to wineries and restaurants without thinking about parking.
what are we eating?
The food at Kos is very varied, there are different Turkish and Greek influences here, because they are a very strong non-fishing island but almost everywhere you will be served varied meat dishes, from kebab to gyros, different sausages, vine leaves stuffed with rice and cabbage stuffed with meat and rice, fried cheeses, rich salads and more .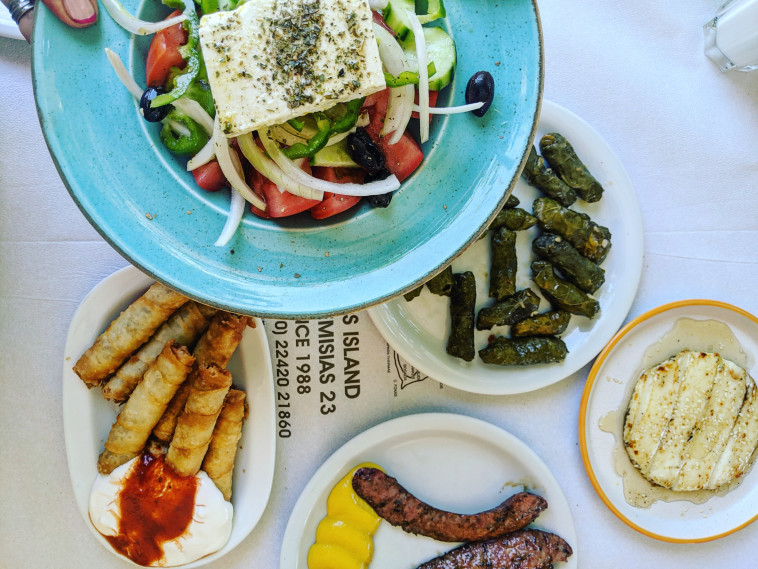 ALI Restaurant – Turkey on a plate
ALI Restaurant Located within the city and owned by a Greek-Turkish family since 1988 and considered one of the best restaurants on the island that always provides a fine dining experience. The menu is large and rich, which makes it difficult to choose because I want everything! Since we planned to eat at some fish restaurants in the next few days, we focused on meat here but you will know that the place provides some amazing fish dishes, regardless of the meat – go for a meal of small dishes, the menu is insanely rich and delicious, do not miss the Greek sausages spiced Greek oregano, vine leaves here Thin and bite-sized stuffed with rice and their delicate taste, the manti are crispy and fried dough rolls stuffed with spicy meat and served with sour yogurt, in the restaurant you will find several types of fried cheeses, go for the fried snagaki with local honey (later we will find out where to buy it) But the kebab, befitting a Turkish family, is just perfect, juicy and spicy. Definitely a place to visit at least twice.
Limnionas Restaurant – Thirty years of fish and fishermen
Almost everywhere I asked about a recommended fish restaurant I was sent to Restaurant Limnionas which has been around for over 30 years at the top of the island. Pre-Corona, when the island was crowded with tourists, the fishermen would gather at the Limnionas restaurant and showcase their produce so that each diner could choose from the abundance the island has to offer.
The drive to the restaurant is a bit long, of course it depends on where you sleep, but since it is located on the other side of the main city, it will probably take you about 40 minutes, on the other hand it is a great excuse to stop along and taste some honey, drink coffee and get excited about the blue water.
What to eat: Everything from the sea, the menu is rich in classic entrees, from fried cheese to Greek salad, wonderful pink ikra and fresh sardines, real French fries alongside sea fish fished a few hours ago, we ate a wonderful red palmida and a perfect roasted octopus, fresh shrimps, Great salads, and of course serious cold and ouzo.
* Adjacent to the restaurant there is a crazy beach with cliffs and golden sand that will make you sink into dreams
Melissa honey
Greece is known for its many types of honey and each region has its own style, in Athens you will find shops that have from all over Greece and thus taste some types.
The honey associated with Kos is thyme honey and one of the biggest beehives in Kos is Melissa Hive which is right on your way to Limnionas restaurant. In the Melissa apiary you will find the wonderful thyme honey that is but a second before you buy and go, it is worth tasting the other types of honey because they have really intriguing bitter honey and a few other types of honey that you are worth purchasing. Besides they have a fun terrace that is worth sitting on for coffee and some dessert.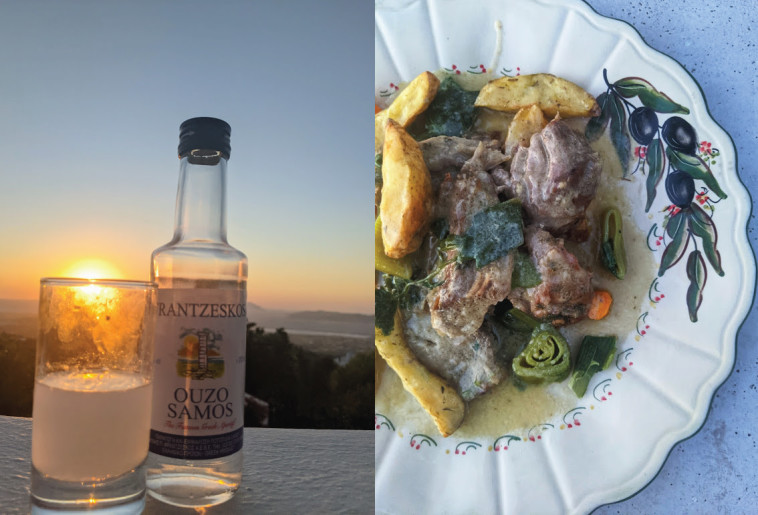 Oromedon restaurant in the village of ZIA, view and ouzo in front of sunset
Kos has several villages and each village has its own style, ZIA is a particularly popular village because of its location in the mountains and the amazing view from it so you will find colorful shops, tourists and fun restaurants at different altitude points of the village.
One of the recommendations is Oromedon Restaurant The veteran and she was so successful that we were there both in the evening and the next morning. The menu is mostly built on rustic local cuisine, here you will find less seafood and fish and more stews and meats. My recommendation is to arrive about half an hour before sunset and order you some ouzo from the many types of ouzo that are in place and enjoy every sip until sunset and start the perfect evening you are going to have.
What a must-try: The vine leaves are great, also the PASSA cheese, a cheese that ripens for about two months in sweet wine barrels and gets a bright brown color on the outside and sourness on the inside. It is recommended to take the pork with lemon and chard and also a long-cooked pork in a wood oven, kebabs in yogurt sauce and of course Greek sausages and a large Greek salad. The next day we ate there a meal of small mazats and cold seriousness and walked around the shops and discovered a great cafe up the mountain (The watermill of Zia cafe bar) and all sorts of places that will pass you an hour and a half of fun.
Restaurant BARBUNI, all the sea in a shaped plate
Another fish and seafood restaurant that is very popular with the locals only this time does not have to travel much for it because it is located within the city.
Barboni Restaurant It is a bit beyond another local fish restaurant, here you will get the restaurant experience. Many of the dishes are successful with quite a bit of style, from the sea fish carpaccio with the anchovy cream to the two-color sashimi on toasted rice. There is a lot of emphasis on nice fish and an affinity for Japanese cuisine but of course with a lot of connection to the local culture.
what are we eating? Like we said, quite a few nice fish, rocket salad, fried goat cheese and watermelon, Greek crab risotto, squid pasta, fresh fish in various preparation methods and fine cocktails facing the sea.
Accommodation // OKU Hotel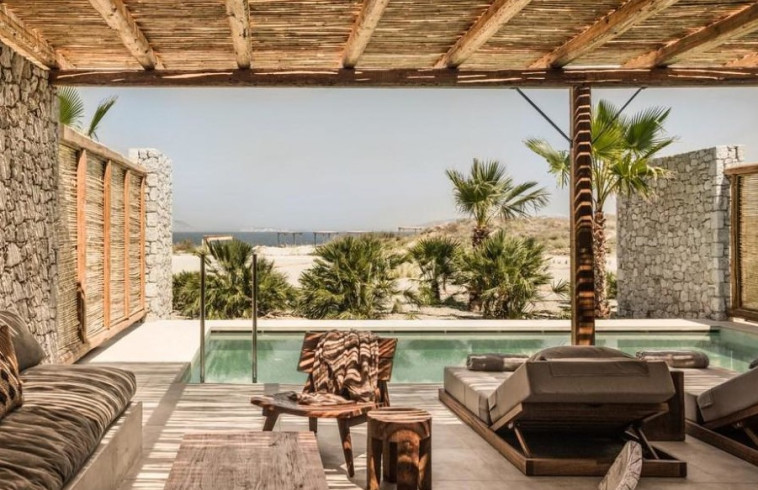 After sleeping there in 2 different places, the experience in
OKU Hotel
It stunned me. The island provides a very intriguing variety of accommodation, from luxurious glamor tents, through really affordable 3-star hotels to luxurious hotels. What I found in OKU is a combination of everything. The hotel is spread along a strip of beach and is built of designed one-story buildings, built of a material that looks like a combination of clay and sand, blending in with the whole landscape, not a magnificent structure stuck in the middle of the landscape but plenty of vegetation and rooms that just feel created by nature. In general the whole natural and ecological feeling is very felt in the hotel, everywhere there are decorated wooden tables, hammocks braided in thick ropes, small pools glistening among the trees, a huge spice garden used in the hotel restaurant, hammam, spa, gym and even free yoga classes on the sea.
This is a hotel without children
, To me it brings the hotel to another level of serenity, without hurting any parent, whoever comes here comes to release any commitment and kind of quiet that cannot be obtained from a family hotel. The rooms are particularly luxurious, and you will not want to get out of bed or the bathroom, they all have a coffee machine and all kinds of treats, a soft bed and plenty of space. If you are lucky and booked a pool in the room, get ready for a delightful experience that would cost you NIS 2,000 per night, a huge wooden deck, sofa beds and sunbeds, rich vegetation that provides insulation as if we were on our own small island and a clear pool that hardly went out to sea.
In the center of the hotel there is a great bar where we spent almost every evening for a few drinks. God
The service we experienced is so personal and full of smiles and egoless that we just could not miss our regular evening drink, no matter what restaurant we came back from
. The bar is rich in fine alcohol from all over the world and excellent wines but there is an emphasis on local alcohol such as chipotle from a small distillery opened by a local couple, organic wine and aged white wines in a barrel of wineries that are ten minutes from the hotel and more. The bar is located next to the hotel's restaurant where you can also just sit down for a small dish and a drink and of course a rich meal of local cuisine with modern twists. In the morning you will receive a huge breakfast, worthy of the crowd that is in the place lasts until 11 in the morning !! And it's so much fun for those who love to sleep like me!
The hotel is relatively located in the center of the island so you have about 30 minutes from the main town and about 40 minutes from the other side saturated with beaches, however it is located about 20 minutes from the airport and 15 minutes from great mountain villages such as ZIA and you can rent motorcycles and cars.
Really hot recommendation. For orders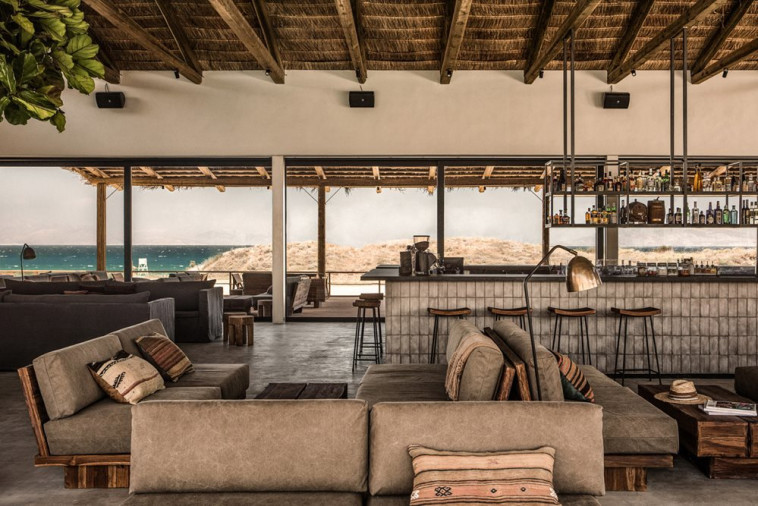 Wine route
Too bad to really miss the wineries that are along the island and relatively close to each other, and too bad not to taste a local wine because it is really interesting. The island itself has about 4-5 wineries and most of them accept guests for tasting and almost all of them do not take a penny if you buy a glass of wine. How unusual. Along the main road you will also find olive oil shops worth a visit and a taste.
From France recommendations for 2 specials but you can definitely visit a different winery every day or do a wine route:
Mesariano Organic Winery –An organic winery that produces only 2 reds from Cabernet, that is. Every wine gets the full attention and growth and the amount of wines is so small that there is no situation that you do not come back with some bottle, the wine is very rich, full body and mouth rich in tannins and red and dried fruit flavors.
Hatziemmanouil Vineyards – One of my favorites, this winery specializes in white wines, most of them are aged in barrels, all wines are rich and fresh, minerals but have a depth and delicate fruitiness and do not give up the dry rosé – it is excellent. This is a family winery of course and the owner is 3rd generation, 89 years old and you can see him running around the winery as if he were 20 years old, the taste does not go up if you buy a glass or bottle of wine that costs about 11 euros. But no less important, the winery has a ruinous terrace wrapped in vines and perfect for a petition of peace and sip, alongside the wines get some snacks. Definitely a must stop.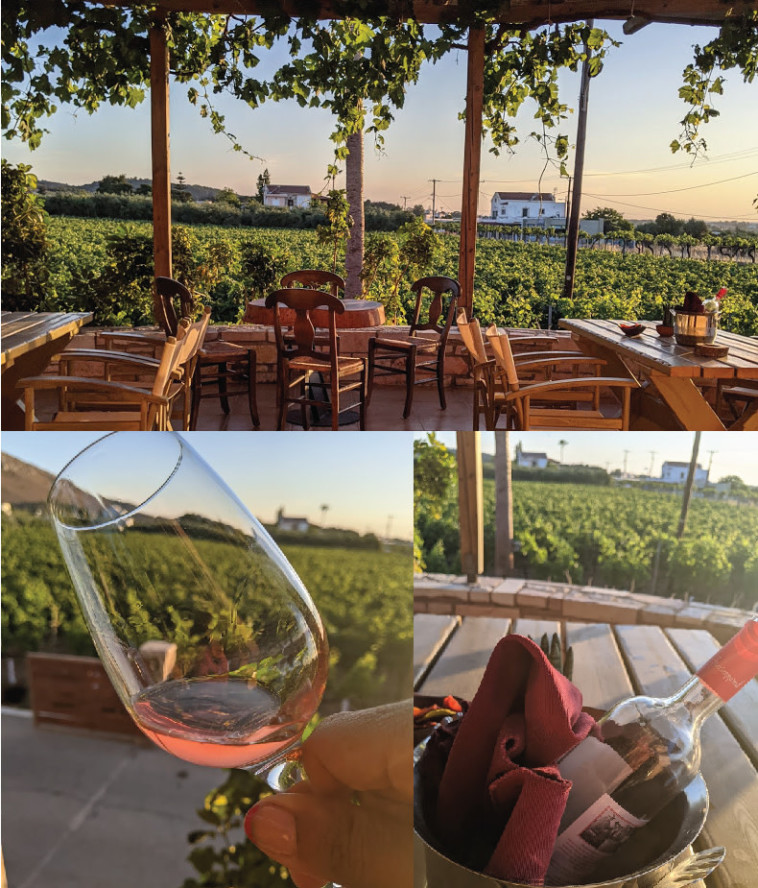 In conclusion, Kos is undergoing a fascinating change these days and before the young season returns, it is recommended to really take advantage of the direct flight and hop on a weekend or week. The prices are especially reasonable, the hotels are just waiting for guests and will really pamper you, the food is delicious as always.
Definitely a warm recommendation and a place I will return to
---
Source: Maariv.co.il – תיירות by www.maariv.co.il.

*The article has been translated based on the content of Maariv.co.il – תיירות by www.maariv.co.il. If there is any problem regarding the content, copyright, please leave a report below the article. We will try to process as quickly as possible to protect the rights of the author. Thank you very much!

*We just want readers to access information more quickly and easily with other multilingual content, instead of information only available in a certain language.

*We always respect the copyright of the content of the author and always include the original link of the source article.If the author disagrees, just leave the report below the article, the article will be edited or deleted at the request of the author. Thanks very much! Best regards!
---