Do you like the strategic RPG Crusader Kings III and have you ever wanted to try what it's like to be a medieval monarch? We have a guaranteed way for you to achieve this. No, we did not invent the time machine in the cellars of our impregnable fortress Games.cz (our chief alchemist Adam has barely managed to store the Philosopher's Stone so far), but we still managed to send an explorer into the distant past. Specifically me. Specifically to Nuremberg in 1313.
It happened thanks to the larp Bloody times organized under the roof of adventure games Time travel, in which several dozen enthusiastic people gathered at the beautiful Lipnice Castle, who then played the roles of various nobles and queens, queens and kings, monks, nuns, cardinals, knights, murderers, squires, servants and heralds throughout the weekend. Their goal? To elect a new Czech king and Roman emperor.
The real Middle Ages within driving distance
If you don't know exactly what a larp is, well, I basically explained it to you in the previous paragraph: It's an attempt to create an alternative reality in which individual players behave the way their roles tell them, try to achieve their goals, and interact with each other, creating something like an extremely photogenic and exciting improvised theater.
To be clear, there is no fixed scenario. Although players will receive a description of their character, its goals and character before the start of the game, the subsequent behavior within the larp is already up to them. If, for example, you come to the assembly and have the task of playing the role of King John of Luxembourg, it may be preconceived that you are ambitious, proud and determined that you love your chancellor and do not trust your wife Eliška that you want to gain the Czech throne and the imperial it doesn't matter that much, but how do you deal with it all? How will you communicate with others? Who are you friends with? Who do you let kill? Who will you lie to and who will you use for your own benefit? It's up to you.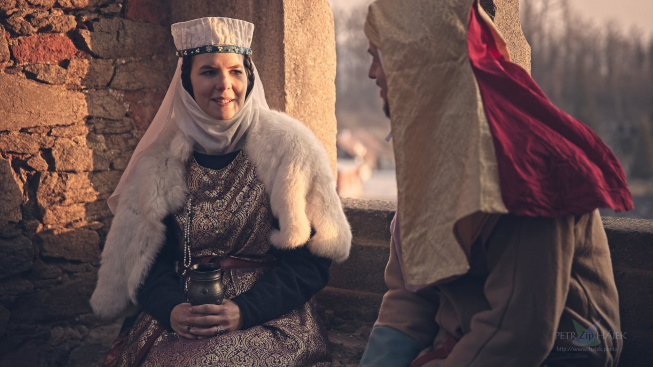 There are more intimate, grounded larps, but Bloody Times is not one of them. On the contrary, they are as opulent and magnificent as you would expect from a congress of Europe's most powerful men and women. The organizers will provide each participant with a beautiful costume, someone will get a gun, eat from wooden bowls and drink a really bitter beer, the servants will fulfill your every wish. And everyone around you is behaving as if they were medieval rulers.
This makes it incredibly easy to slip into the role, to some extent really believethat you are the one you play. Suddenly the outside world ceases to exist with its modern pleasures and responsibilities, the man who came to the castle on the train or in the car dissolves. Suddenly, there is nothing more important than the imperial crown, which can soon happily bend your cervical spine. Suddenly, it's easy to fall passionately in love with a beautiful princess. Suddenly, it is not so absurd to fear God's punishment. Suddenly, it is extremely difficult to betray a friend, even if it would be very useful in the game context.
I experienced it myself: Real emotional blows when I found terrible truths, real horror when my Habsburg family's dreams began to fall apart. A real touch when I comforted desperate friends when I held my bride's hand in the castle chapel, when a kindness I didn't even deserve was shown to me. Well, a real rage when someone wronged me.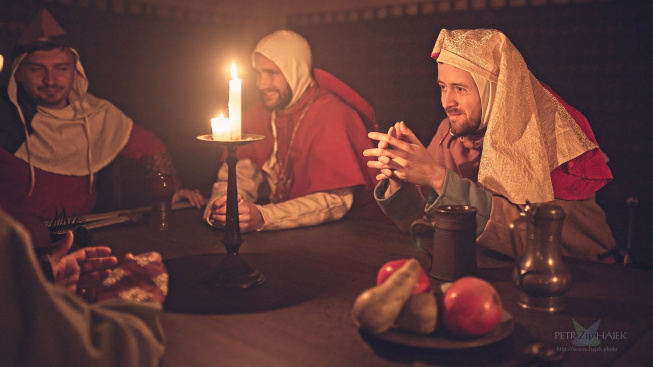 This is where the clearest parallel comes with the Crusader Kings, a game that is not based on socio-economic factors moving empires, but on interpersonal relationships. At a time when all power in Europe was held by a handful of blue-blooded elects, it simply and very well depended on whether you loved or despised someone. Cold calculus, a political calculation typical of later history, none of this suddenly matters.
For example, my older brother Friedrich Habsburg was one of the most important candidates for the Roman emperor. He had ancestors, he had the support, he commanded an army of tens of thousands, in short, it seemed that for most electors (or voters) this should be an acceptable option.
But Frederick was a stubborn, conceited rude man. He walked around the castle as if the imperial crown already belonged to him. He tore himself straight. He did not value their time and attention. And I watched as its imaginary popularity indicator for key players slowly shifted from green to deep red numbers.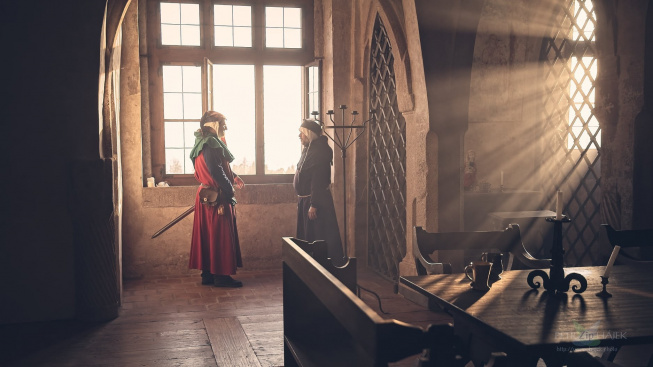 Suddenly, all our estates, our castles, our armies, the fact that our father had previously worn the imperial crown on his head meant nothing at all. Nobody liked his brother, so he didn't want to make any advantageous alliances with him. It was as if you were asking your servant in the Crusaders why he was rebelling against you, and he would say, "Because you're pissing me off!"
Suddenly, the whole situation around my family got into an absurd state, when the surrounding nobles burned for skipping legal succession, for setting one of the younger brothers on the throne of the Habsburg ducal states. Suddenly, it became important who he had spent the previous night drinking mead and singing the pickpockets. And, of course, the moralizing ecclesiastical papalas began to step in, but with their own, not God's agenda…
Politics, love, fights, intrigues
In the meantime, against the background of a political drama of the utmost importance, between poisoned wine and the Kumans ravaging the Czech lands, small human stories, also known from the strategy from Paradox, took place. This one was unfaithful to his wife. This child isn't really his at all. This one shared it with the Elector in the cellar. Out of love, this jerk married someone completely politically inappropriate (um, I'm guilty of raising my hand).
Legal and political disputations took place here and there, the birth of new heirs was celebrated, trury competitions and fencing tournaments took place, theology was debated, masses were attended, medieval dances were danced (workshops are part of the larp, ​​where all this will learn). Such an assembly must be fun, right ?!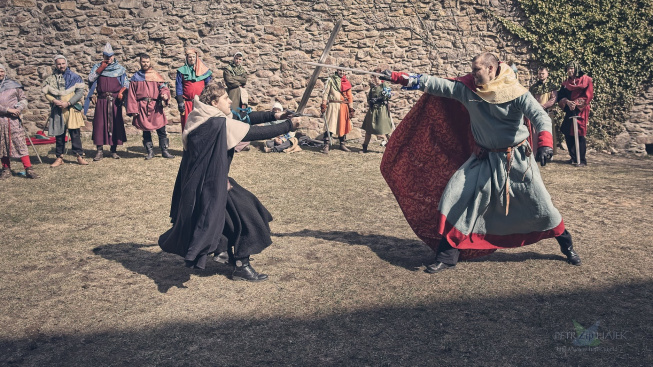 It all worked great. The creators of the larp cleverly put together conflicting historical figures with conflicting goals, handed out a lot of secrets and intrigues to everyone, simply ensured that you really can't trust anyone and the game for the most needy Czech peasant is in some way as interesting as when your name is Ludvík Bavor and belongs you half of Germany.
Sometimes, of course, it can happen that some of the pre-arranged storylines get a little stuck. That no one will solve the mystery that needs to be uncovered in order for a real drama to break out and for the nobles in the courtyard to cut their swords. The organizers are on hand in similar situations to push the players in an interesting direction, but when nothing is happening, wandering around a beautiful medieval castle with a mead of mead in hand and contemplating the beauty of local maidens is not exactly the worst fun in the world.
Difficult murder
Perhaps only one thing in Bloody Times had the wonderful illusion that I was experiencing my own version of the Crusader Kings: It was really hard to kill in the finale. There are many ways to order someone's death, but in order for someone else not to ruin the whole game, he himself must always agree to his own death first. Which, of course, many players don't want so much.
I don't know how to get out of this, because it would be really frustrating if you set up a beautiful romantic-political line, you really enjoyed it and suddenly someone stabbed you without you being able to do anything about it. The game would be over for your character and you would have to incarnate into one of the replacement characters for the rest of the weekend, to which you would of course not have such a relationship and you would start all those conspiracies again.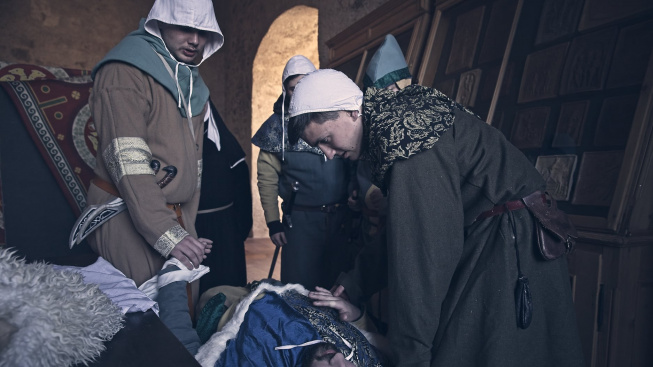 In the end, the characters die more towards the end of the game, in the last few hours, when it seems to their players to be the appropriate end to their personal story. And deaths are often truly epic, affecting the fate of the whole of Europe. Until then, if you poison someone, there is simply a huge chance bordering on the certainty that doctors can save them. It's as if you're weaving murderous plots in the Crusader Kings, while your ruler boasts a 1 Intr Intrigue.
Painful joy
I need to add a few more warnings. Bloody times, true to their name, absolutely do not help with extremely difficult topics. The plot revolves not only around murders and other "ordinary" medieval crimes that you would expect in any Hollywood brawl, but also around torture, rape, child abuse, abortions, suicides. In preparation for choosing a character, you can check which topics are uncomfortable for you, but you may not avoid them at all, especially if you deviate from the course that your character has set in advance.
And let me warn you: Larp is a mentally demanding affair. It's actually a giant psychological experiment, where the whole microcosm is trying to convince you that you live in a different reality. Deep, authentic relationships form, deep, authentic emotions strike you… But as soon as the end of the game strikes, people take off their costumes, Maximilians become Yards, brothers and sisters foreigners.
Of course, you carry back memories of all the sharp, fun, wonderful, exciting things that have happened to you, even if you take your sword from your belt and return your cell phone to your jeans pocket, but it's still very difficult to accept the end of it all – more or less depending on how much you are able to immerse yourself in the game and believe the illusion. The deeper you fall in love with the experience, the harder it is to subconsciously accept that everything you built during the larp is gone. I fell in love with Nuremberg – and in Prague it was quite hard for a while.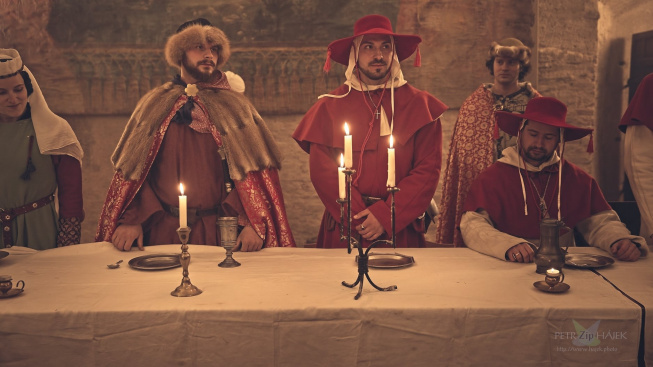 On the other hand, it is true that larp authors know all this and can work with it. He can give you good advice, he can prepare him for a trip back to the real world, and after all, finding out from the afterparty that you lost Leopold is a lot to help, but Tomáš is actually a great person and you will definitely go for that beer together someday.
That's something I'd like to say in conclusion: You may need to be afraid of killers and traitors, but certainly not of other players. It's an open, generous gang, willing to accept even complete novices who, for example, don't quite understand all the mechanisms yet, or just stand in the middle of the big hall a little lost in the evening before the game starts and don't know who to address.
Up to the castle!
Bloody times (and you could probably say so many other larps) are an experience that has its potential downsides – but they will be completely overwhelmed for most players by all that was great. Now, two weeks after returning, looking at myself and trying to find out what really happened to me, I find that the memory hurts because I miss the emotional, alternative reality, the people who have been allowed to exist. just two days… But it hurts pleasantly. Sage, yes, but mixed with sugar.
More experienced players have told me that it will disappear, that I will be indifferent and forget. And no doubt they are right. The problem is, I don't want to be forgotten.
But the truth is that I can always go again, play for a completely different character, or go out in the fall albigenské kacíře or to the besieged Akkono. Or just turn on Crusader Kings III.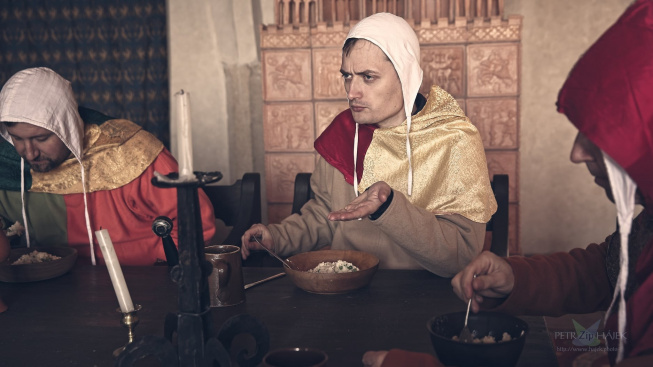 ---
Source: Games by games.tiscali.cz.

*The article has been translated based on the content of Games by games.tiscali.cz. If there is any problem regarding the content, copyright, please leave a report below the article. We will try to process as quickly as possible to protect the rights of the author. Thank you very much!

*We just want readers to access information more quickly and easily with other multilingual content, instead of information only available in a certain language.

*We always respect the copyright of the content of the author and always include the original link of the source article.If the author disagrees, just leave the report below the article, the article will be edited or deleted at the request of the author. Thanks very much! Best regards!
---