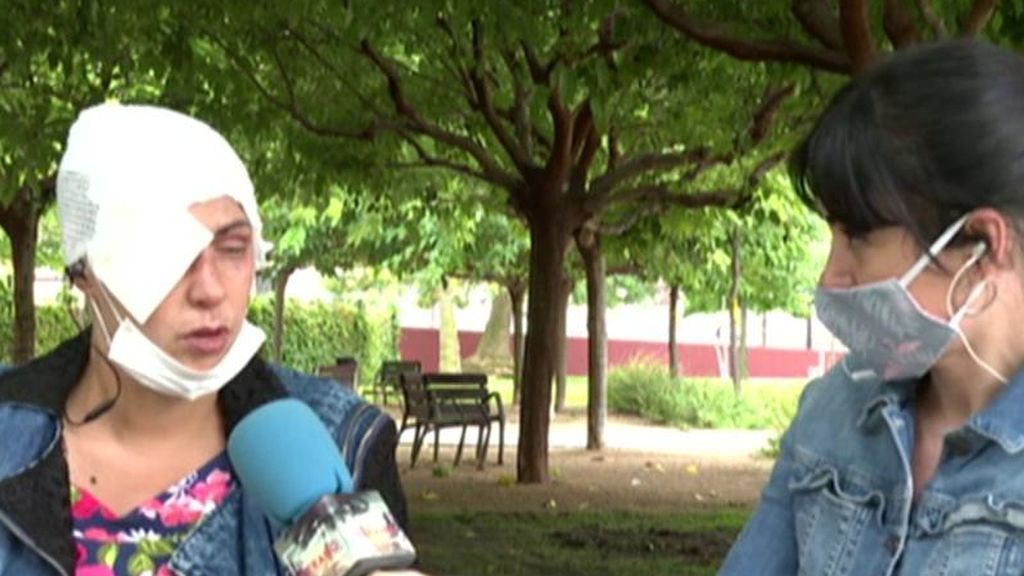 Anna Mari and her daughter, a five year old girl, fuwere sprayed this Monday with a bottle of caustic soda by a 45-year-old man he was spraying in the street of Sant Feliu de Guíxols, in the city of Barcelona. The two victims suffered severe burns and were immediately transferred by helicopter to the Vall d'Hebron Hospital in Barcelona.
Few hours after be discharged and after being able to see Ana very weak entering the court of Sant Feliu de Guíxols to give a statement, 'The Summer Program' has been able to talk to her few: "I'm not feeling well. I don't see anything through my right eye, just a little and blurry through my left. I have burns all over my body and psychologically I cannot leave the house because I have panic, "he explained almost without strength.
"I only ask that justice be done. I have often filed complaints because he was chasing me at all hours and I could not be calm at any time, "she asked tearfully.
Ana Mari has told how they met: "I met him because his ex-partner took care of my girls. She did not speak Spanish very well and he contacted me to communicate on some occasions. We are almost neighbors, lives on a street parallel to my house, and is the baker of the town. Who would have imagined that he would do this. He was chasing me, throwing rocks at the window … sometimes I could have a coffee with him, but he was already tired. My parents came to spend a weekend and left scared. "
"I came down from home and I found him in the middle of the stairs with the bottle, he grabbed my hair and threw it over me, with my daughter back there, "he explained, unable to avoid breaking down in tears.
"He told me he was going to burn me and he was going to take out my eyes if I didn't go with himBut I couldn't believe it because then another day we would have a coffee and we would tell each other our things. We were getting to know each other … what relationship could there be ", he said after hearing the surprising statements of his aggressor.