Training in the circus
"Florentine Circus" in the Green Village (pictured) has been holding a circus camp for children since 2002, which includes an educational program and workshops such as aerial acrobatics, trampoline, trapeze, hoop, walking on a rope and crutches, etc.
This year, for the first time, the circus will hold a training course in July for instructors who will start working at the summer camp as early as this coming August. "Our instructors get first-rate study tools at work: the ability to perform in front of an audience," explains Nir Kaplan, the circus' founder and owner. "We teach them pedagogy, standing in front of an audience, how to build a lesson and do the right warm-up, how to deal with problems."
What are the requirements?
"There has to be a teenager who loves this thing, one who has a passion for the profession. He is willing to learn, to invest, and of course it is better for him to engage in sports, whether it is in dancing, climbing, jumping. "
"Training in a circus is different from regular training," says Neta Reznik (15), a circus instructor. "It's more fun than training elsewhere. A lot of kids in my class want to work in the summer. "We are taken seriously here, unlike a group of children who run around, they give us responsibility, and this is a great place to work in my eyes."
Over 200,000 users and without side effects – the device that revolutionized the field of pain
From the age of 14
Application development training
Kiddie Start-Up, a platform developed by Forex and teaches children (ages 5-12) to develop applications and computer games using bots, in collaboration with National Geographic, is also looking for employees.
"The purpose is to make children value themselves, to believe that they can succeed in developing applications," explains the company's entrepreneur and CEO, Aviram Mizrahi.
"The role of the youth we recruit is to empower the children, to give them positive reinforcements. If an instructor sees a child adding a coin to a game, then she straight away gives him superlatives. It does not require prior knowledge of applications or development. We use the paragon skills of the youth to empower the children. It's a kind of digital youth movement from home, from the computer, at convenient times. "
What winks in the job?
"There is an innovative way here for the youth to earn well in the great freedom, in comfortable conditions and in a flexible way."
"I make contact with the children through the zoom, help them during their studies, strengthen them and guide them," explains Rumi Geva (17), an instructor at Kiddie Start-Up.
"It gives me personal satisfaction to help the children. I see the kids having a lot of fun, seeing their enthusiasm as they manage to move forward. Give me a place to suggest ideas for improvement and development. Besides, it's terribly convenient to work from home. Of course, friendships are also formed outside of work hours. It has a social value beyond the matter of work. "
For ages 15-18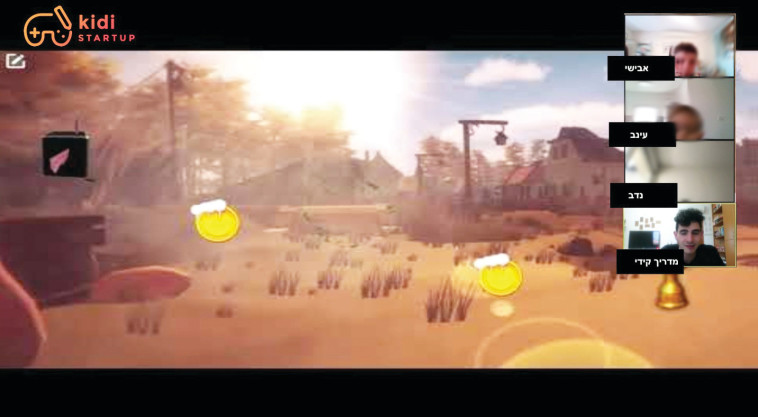 3D dessert printing
The "Fluffies" chain, which specializes in printing sugar-sweet sweet dishes on a 3D printer, is currently located in the Tel Aviv port and the "Seven Stars" mall in Herzliya.
A branch is also planned to open in Rishon Lezion soon. "Our essence is 'food tech', printing sweets in the eyes of the customer," says owner Odelia Yanai.
"The job of the teens is mainly to smile, print the dessert, taste it before the sale and sell it to the customer. This is the most fun job in the world. Most of our customer base is children and teens, so the teen can speak to them in his language."
Requires previous experience?
"No, but the job interview starts on the phone because the verbality of the employees is important to me, because they are still supposed to print and sell the product in a pleasant and fun vibe."
Do you see demand?
"I get more and more requests from teenagers for this job. We need more workers now because on the big holiday there are more teens and kids in the mall. "Sometimes we take employees to celeb events, where they are required to print the dessert on the spot."
"Most of my friends and girlfriends work as waitresses, and when they heard what I work for, they were excited because it is a completely different job than what they know," says 17-year-old May Caspi.
"I am in charge of the operation of the machine that prints the cotton wool in three dimensions, I am in charge of the popcorn machine and the other devices. It gives me better interpersonal skills with children. This is also technologically intriguing work in the sense of seeing how the machine works. My friends are already starting to take an interest in the job here in preparation for freedom. "
From the age of 17
Social media marketing
"I work for many years in social media marketing, but I have never seen such a large demand from various companies for teenagers who will work, usually at a minimum wage, in ticketing and Instagram marketing as in recent times," says Avidan Banks, director of the Youth Jobs website For teens.
"Our site has a number of such jobs, and the truth is that it is tailor-made for teenagers because they control it more than older people. In the last week, 40 resumes have been sent to these jobs, and it is only growing. "
What exactly is the job?
"Wander around Instagram and Tiktok, tag the company in reputable posts or stories, tag various network stars, and especially distribute the product everywhere on Instagram. It is a flexible job at hours that are suitable for the youth. They can do the job even by spending time at sea, all from the cell phone. "
Should they be popular online?
"No. They are not the ones who advertise, they are the ones who take care of tagging everywhere what they are required to market. "
"Companies decide to get out of the box and trust the youth in their natural playing field, which makes the issue of age and control of these platforms an important marketing factor," says Libby Petel, employer manager at JobMaster.
From the age of 16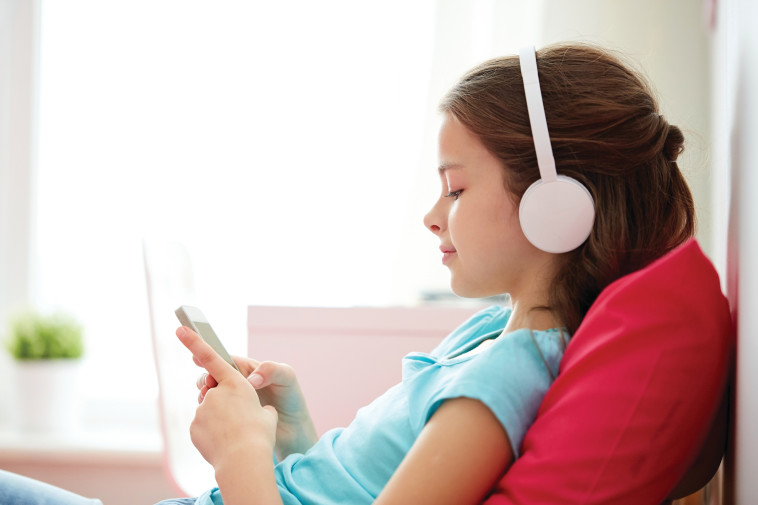 Girl surfs on cell phone (Photo: Ingeimag)
Emptying bins in a hotel
The "Travelers" hotel chain, which has seven holiday complexes in the Galilee, offers teens living in the north of the country to work emptying bins in its complexes (pictured: the hotel on Gesher Haziv). "At first we tried to include teenagers in other positions at the hotel, but it didn't work out because not everything is right for their age," says Bat Chen Yeshua, CEO and owner of the chain. .
What hours do they work?
"Usually in the afternoon when hotel guests go for a walk, and it is easier to work, and at night when everyone is after dinner and before bed."
According to Yeshua, the job also has a community value: "Our emphasis is on creating community and making the youth feel part of the team. Recently some teens soiled the hotel wall with graffiti. I offered them to work for us, and now they keep others from doing graffiti. "
From the age of 16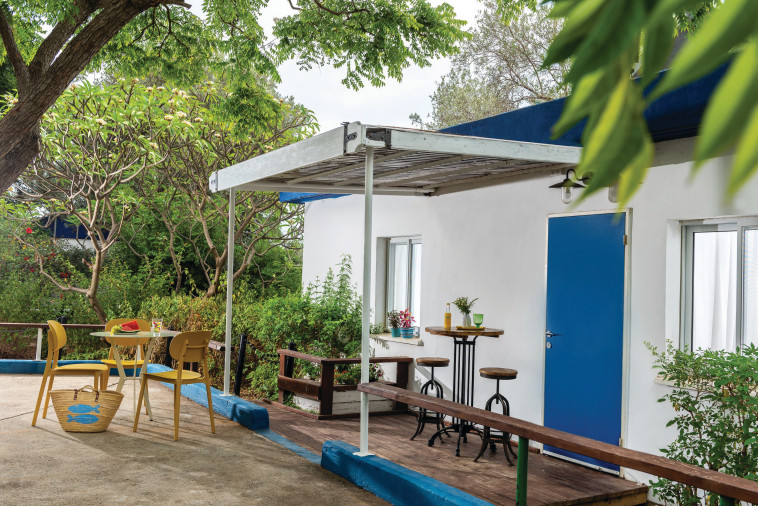 Gesher Haziv Travelers Hotel (Photo: Aya Ben Ezri)
Updating and typing content on your computer
Typing content on a computer is a job that used to be mostly prevalent among students, and is now gaining momentum among teens as well. "There are companies that type jobs and content, this is their business, and they have recently been more open to accepting teenagers with intelligence and depth who can handle it," notes Libby Petel, director of employers at JobMaster.
How do you explain the demand?
"The Corona Year has changed the perception of young people, who are willing to take on jobs that provide them with perhaps more than working in Superland or telemarketing. There are teenagers who prefer working from home with a set deadline and in comfortable conditions over physical work. "
Regarding updating content on websites, Raspberry says: "This is one of the jobs that the youth are most interested in working in this summer and it does not require special experience. There are companies that actually let the youth maintain their site – upload content, update it, nurture the site and take care of preserving the audience. It teaches the youth discipline, responsibility and, above all, opens a window for them into the current world of work. "
From the age of 16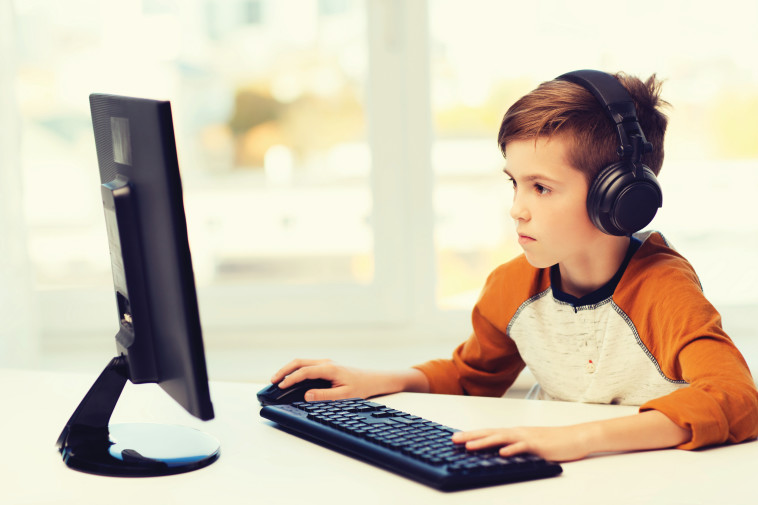 A boy playing with a computer (Photo: Ing Image)
carpentry
When Albert Marciano (70), the owner of Segev Kitchens in Rishon Lezion, was 13, he spent his summer vacation working as a carpenter in a carpentry shop.
"I had the idea this year to restore the old crown and teach the youth the secrets of the profession," he says. "I'm looking for teenagers who want to help carpenters with jobs, screw screws, work on panels, and mostly learn a profession while doing it even if they have no experience in it."
there is demand?
"I have already received several inquiries from teenagers who are willing to come even from afar to work. Because they are all day in front of the cell phones, so they need to have a different experience, to work by hand. Although the job is intended for the summer vacation, but whoever is good – will be able to continue with us in the coming vacations as well. "
From the age of 15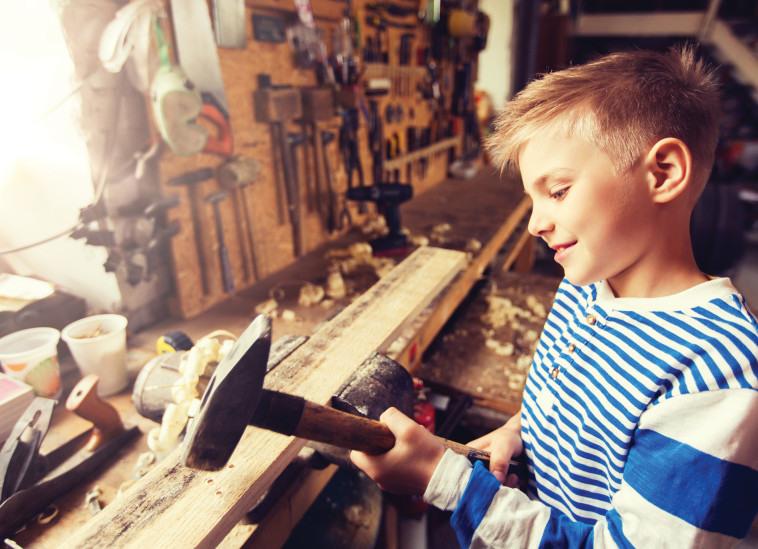 A boy holding a hammer. Carpentry for teenagers (Photo: Ingeimag)
---
Source: Maariv.co.il – כלכלה בארץ by www.maariv.co.il.

*The article has been translated based on the content of Maariv.co.il – כלכלה בארץ by www.maariv.co.il. If there is any problem regarding the content, copyright, please leave a report below the article. We will try to process as quickly as possible to protect the rights of the author. Thank you very much!

*We just want readers to access information more quickly and easily with other multilingual content, instead of information only available in a certain language.

*We always respect the copyright of the content of the author and always include the original link of the source article.If the author disagrees, just leave the report below the article, the article will be edited or deleted at the request of the author. Thanks very much! Best regards!
---