TECH
Celebrated researcher – and entrepreneur. Elina Berglund Scherwitzl, Natural Cycles.

Katharine Calderwood/Natural Cycles
She's the particle physicist who left Cern to pioneer digital health with the birth control app Natural Cycles. Now Elina Berglund Scherwitzl is in the middle of a change where wearable technology could become the key to future diagnostics for women.
The year is 2012, it is the month of July and the world will never be the same after a discovery that has just been presented in a particle physics laboratory in Geneva.

The discovery in question is the Higgs boson, or the Higgs particle. One of the researchers who plowed countless hours of work that is the basis of the new revolutionary finding is the Swedish particle physicist Elina Berglund Scherwitzl. At the time, she did not know that the years in the research team at Cern would lead her on a path she had never seen before.
Three million users worldwide – and offices in New York
In 2013, Elina Berglund left her position at Cern to start a company together with Raoul Scherwitzl, then employed at the University of Geneva.
TECH
Swedish database genius: That's why we said no to Jeff Bezos' millions
Natural Cycles became the name of a digital service in app form that women can use to follow their fertility through the menstrual cycle. Today, the company founded by the couple Berglund Scherwitzl has over three million registered users worldwide, around 100 employees and offices in Stockholm, New York and Geneva.
TECH
Podcast: "The day Mozilla goes down will be bad for the entire web"
Natural Cycle's innovation consists of an algorithm that by analyzing the user's body temperature, and other fertility indications, confirms the user's fertility status. It is insight that can help women plan a pregnancy, or serve as an alternative to hormonal contraceptives such as the pill.
"Born out of my need for a natural contraceptive"
Fact
This is Natural Cycles
Founded: 2013 by Elina Berglund Scherwitzl and Raoul Scherwitzl.

Make: Contraceptive app with CE mark and FDA approval in USA.
Ort: Offices in Stockholm, New York and Geneva.
Number of employees: About 100.
Revenue: At least SEK 200 million per year, according to Dagens Industri. But the business is divided into several companies. The company also has its parent company in Switzerland, where transparency is limited.
Investor: Among others, EQT Ventures, Sunstone Capital, E Ventures and Bonnier. In January 2023, the company took in $7 million, equivalent to just over SEK 70 million, from Samsung Ventures and other investors.
Other: In 2019, Natural Cycles was on the 33 list, Ny Teknik's annual compilation of Sweden's hottest tech startups.
The scientifically proven effectiveness of using Natural Cycles is 93 percent with so-called typical use, and 98 percent with perfect use – which means that users protect themselves or refrain from sex on fertile days. It is comparable to combined oral contraceptives, with an effectiveness of about 93 percent in typical use.
– The idea for Natural Cycles was born from my need for an effective and natural contraceptive. I knew that body temperature changes when you ovulate. Women have long measured their body temperature on their own to try to understand when one is fertile, but it has not been very effective because there is a lot that can affect the temperature. With my background as a particle physicist, I thought we could take the old method, where women measure their body temperature, and improve it by using actual statistical methods, says Elina Berglund Scherwitzl in the Ny Teknik podcast Swedish Genius.
In 2018, the company found itself in the middle of a media storm after Södersjukhuset in Stockholm reported 37 unwanted pregnancies among Natural Cycles users to the Swedish Medicines Agency. After an investigation, Natural Cycles clarified the risk of unwanted pregnancy in its app and accompanying instructions for use, but the state regulatory agency did not comment on anything else with the service in its review.
Reviewed by the Swedish Medicines Agency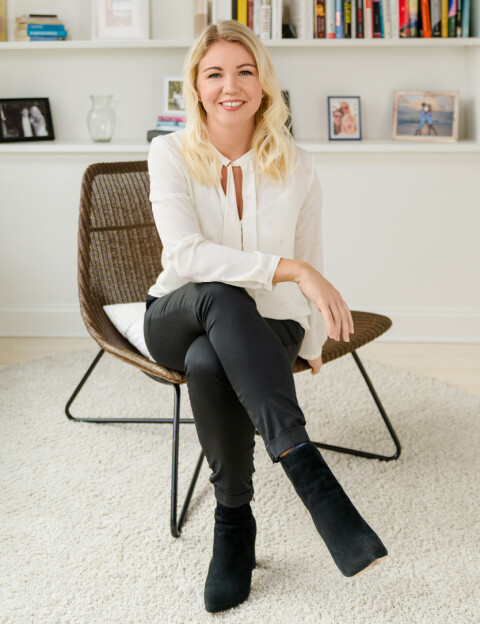 Elina Berglund Scherwitzl describes the period that followed the notification as "very frustrating".
Through clinical studies, Natural Cycles had been able to show in black and white how effective the company's algorithm is – in addition, all unwanted pregnancies are systematically followed up on a monthly basis.
Any unwanted pregnancy can be a personal defeat, but 37 unwanted pregnancies were within the expected range based on the number of users Natural Cycles had in Stockholm at the time. Nevertheless, the reporting continued.
– I felt very misunderstood. It was clear to me that it was a drive, but it was hard to stop it. Then it was very nice that there are two of us, that I have a co-founder and that we could be sad and frustrated about this together, and jointly think about how to move forward, she says.
In the same year that Natural Cycles was audited by the Swedish Medicines Agency, in 2018, another announcement came that has meant a lot to the company – and Elina Berglund Scherwitzl personally.
First birth control app with heavy approval in the US
In August, the service became the first to be approved as a contraceptive app in the United States by the country's drug authority, the FDA. The previous year, the service had received the status of a contraceptive in Europe through a CE certification in the category of medical devices. Today, the list has been expanded to include countries such as Australia, South Korea and Singapore.
– It has meant a lot. It was not easy to get there but it required many years with a lot of research and hard work. After the Higgs discovery, the FDA approval and CE marking is the best and most exciting thing that has happened.
She has created the female crash dummy – "We are at that point in history"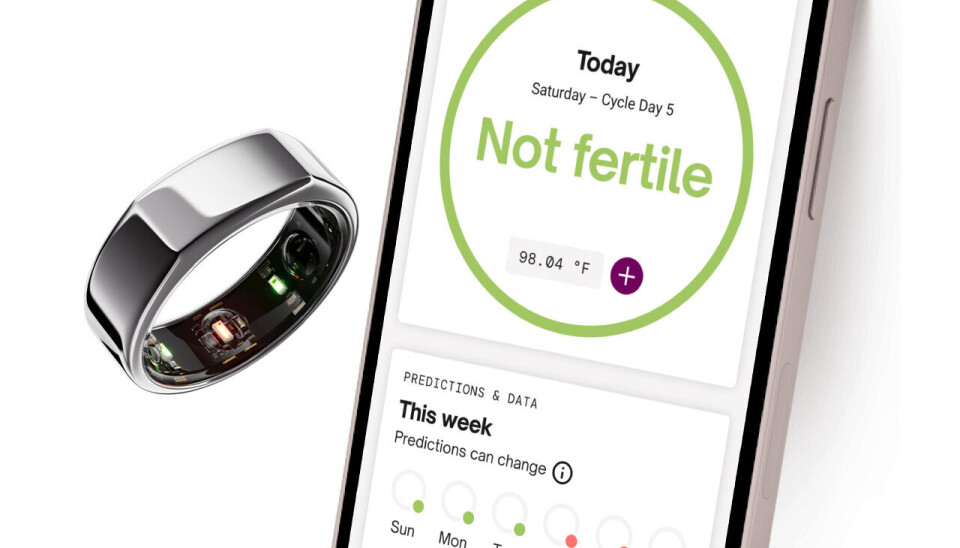 Now Natural Cycles is ready for the next step where the trend of wearables, or body-worn technology, opens up a future with more individual-based medicine. Elina Berglund Scherwitzl has herself been interested in wearables for many years.
fact
This is the Swedish Genius podcast
The series contains eight episodes, seven of which have aired:

Staffan Gestrelius, key person behind Qlik and winner of the Polhem Prize 2022.
Anders and Klara Forslund, Heart Aerospace.
Astrid Linder, traffic safety researcher and creator behind the first female crash dummy.
Daniel Stenberg, the creator of Curl and winner of the Polhem Prize 2017
Emil Eifrém, CEO and co-founder of Neo4j.
Tomas Fabo, innovator behind Mölnlycke's Safetac technology.
Elina Berglund Scherwitzl, CEO and co-founder of Natural Cycles.
The Swedish Genius is a podcast made in collaboration with Sweden's Engineers.
The series highlights Swedish engineers and inventors, whose innovations break new ground.
We tell about the ambitious rebels who dare to go their own way with an idea that changes industries, our society and our everyday life.
During the interview with Ny Teknik, she wears an Apple Watch and an Oura Ring, a smart ring developed in Finland that, among other things, can record heart rate, breathing rate – and can now be used with the Natural Cycles app as an alternative to a thermometer.
Samsung invested SEK 70 million in Natural Cycles
In early 2023, Samsung also became a partner in Natural Cycles. The partnership means that the contraceptive app's algorithms are built into the tech giant's smart watch Samsung Watch 5. In parallel with this work, Natural Cycles is currently conducting a clinical study looking at how to benefit from the Apple Watch's new temperature sensor.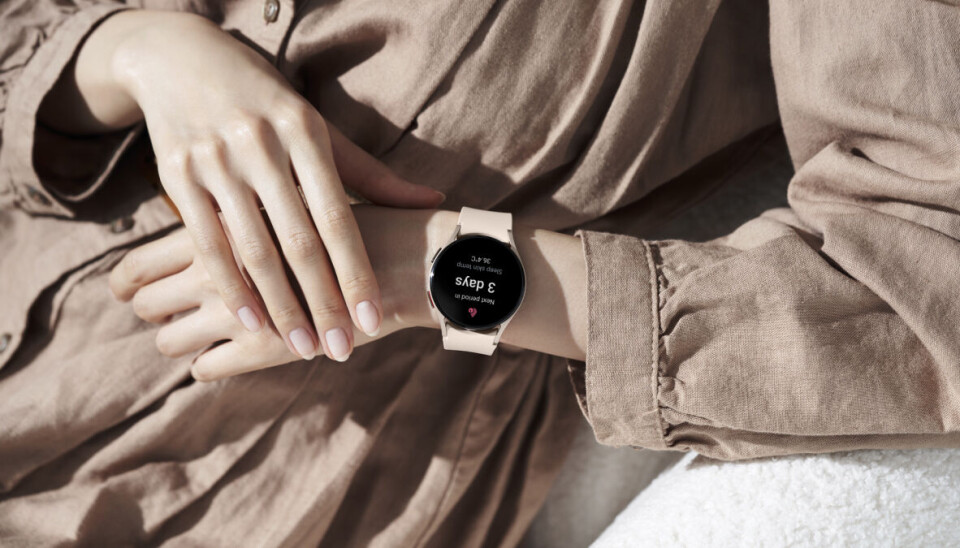 – It's exciting, and we're very happy that big tech companies like Apple and Samsung are also starting to focus more on women's health. Better late than never, I'd say. We work closely with Samsung, and do a lot of clinical studies together with them. It has been a very good partnership so far, and represents huge potential for us.
CHRONICLES
Analysis: That's why your smart watch should have a glucose meter
For Elina Berglund Scherwitzl, the possibility of collecting data, for example with the help of wearables, has become an important means of gaining a greater awareness of her body and her own well-being – something she describes as "empowering".
– I thought maybe it was because I'm a researcher, but if you look at the feedback from our users, there are many who to this day say that they feel empowered by understanding more about their bodies. It feels fantastic, and is one of the things that motivates me the most to continue with the company.
The company recently launched a self-developed thermometer with bluetooth connection. But soon that type of simpler measuring instrument may have played its role – at least for Natural Cycle's users, believes Elina Berglund Scherwitz.
– If we look four, five years ahead, I don't think we will have any thermometers at all – it will be replaced by various portable devices. Something we also want to work on going forward is using data from wearable technology to help women understand where they are in the rather long transformation to menopause, and what they can expect during that process, she says.
More episodes of Swedish Genius
---
Source: Ny Teknik – nyheter inom teknik och innovation by www.nyteknik.se.

*The article has been translated based on the content of Ny Teknik – nyheter inom teknik och innovation by www.nyteknik.se. If there is any problem regarding the content, copyright, please leave a report below the article. We will try to process as quickly as possible to protect the rights of the author. Thank you very much!

*We just want readers to access information more quickly and easily with other multilingual content, instead of information only available in a certain language.

*We always respect the copyright of the content of the author and always include the original link of the source article.If the author disagrees, just leave the report below the article, the article will be edited or deleted at the request of the author. Thanks very much! Best regards!
---