The GeForce RTX 3080 Ti video card is still mentioned by some sources under the designation GeForce RTX 3090, no one has a clear idea of ​​its characteristics, but the very expectation of a meeting with the new product continues to inspire design specialists. The next renderings of the reference version of the GeForce RTX 3080 Ti appeared on the Web this weekend.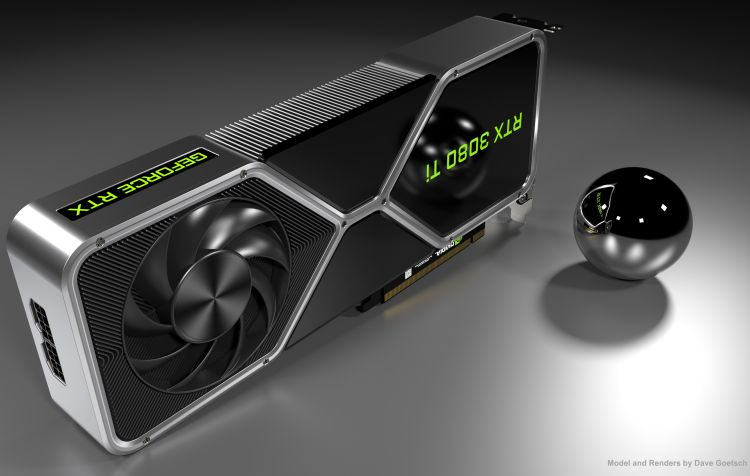 The basis of their three-dimensional sketches Designer Dave Goetsch took one of the first images of the cooling casing of the GeForce RTX 3080 series video cards of the reference design with two fans deployed with the front side apart.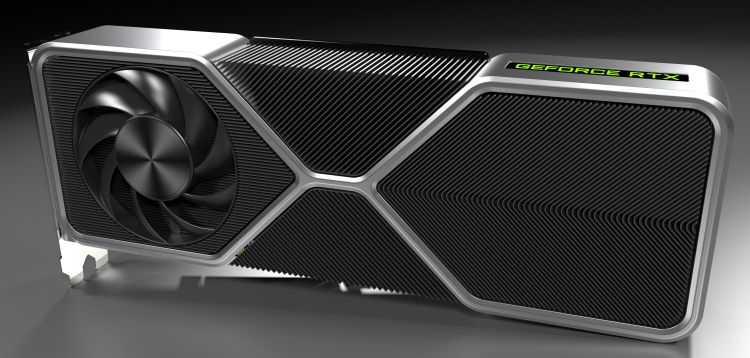 In the first image, two eight-pin connectors are clearly visible, fixed in the middle part of the "stern" of the video card. According to available data, they will not be mechanically attached to the circuit board, but two extension cables will provide the electrical connection.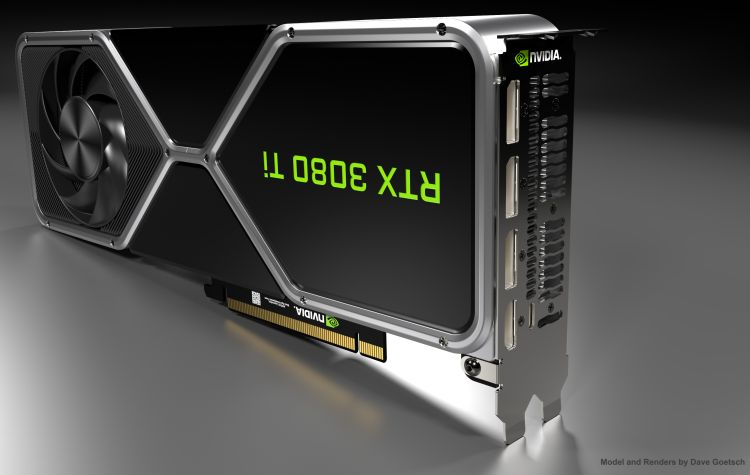 The asymmetric layout of the fans implies the presence of a decorative grille in the segment that does not show the impeller. The general symmetry of the sections is preserved, the inscription "RTX 3080 Ti" is applied on the "blind" side from the front. It is unlikely that NVIDIA itself would begin to share the model name in this way.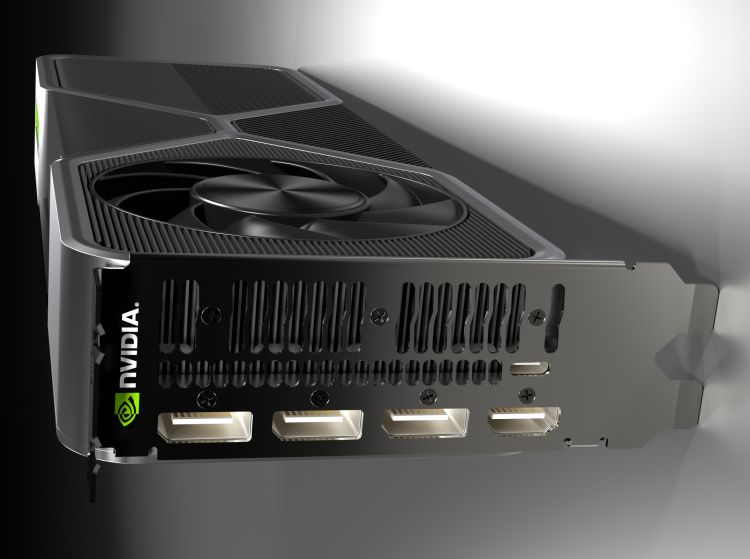 The back panel of the video card, according to the author of the sketches, will contain three DisplayPort outputs, one HDMI and one USB Type-C, as well as curly ventilation slots. Of course, this is just a private look at the possible appearance of the video card; it may have nothing to do with the official version of the design. But the presence of such works in the public domain indicates a high interest in the upcoming new products from NVIDIA. According to unofficial data, their announcement should take place no later than September.
If you notice an error, select it with the mouse and press CTRL + ENTER.