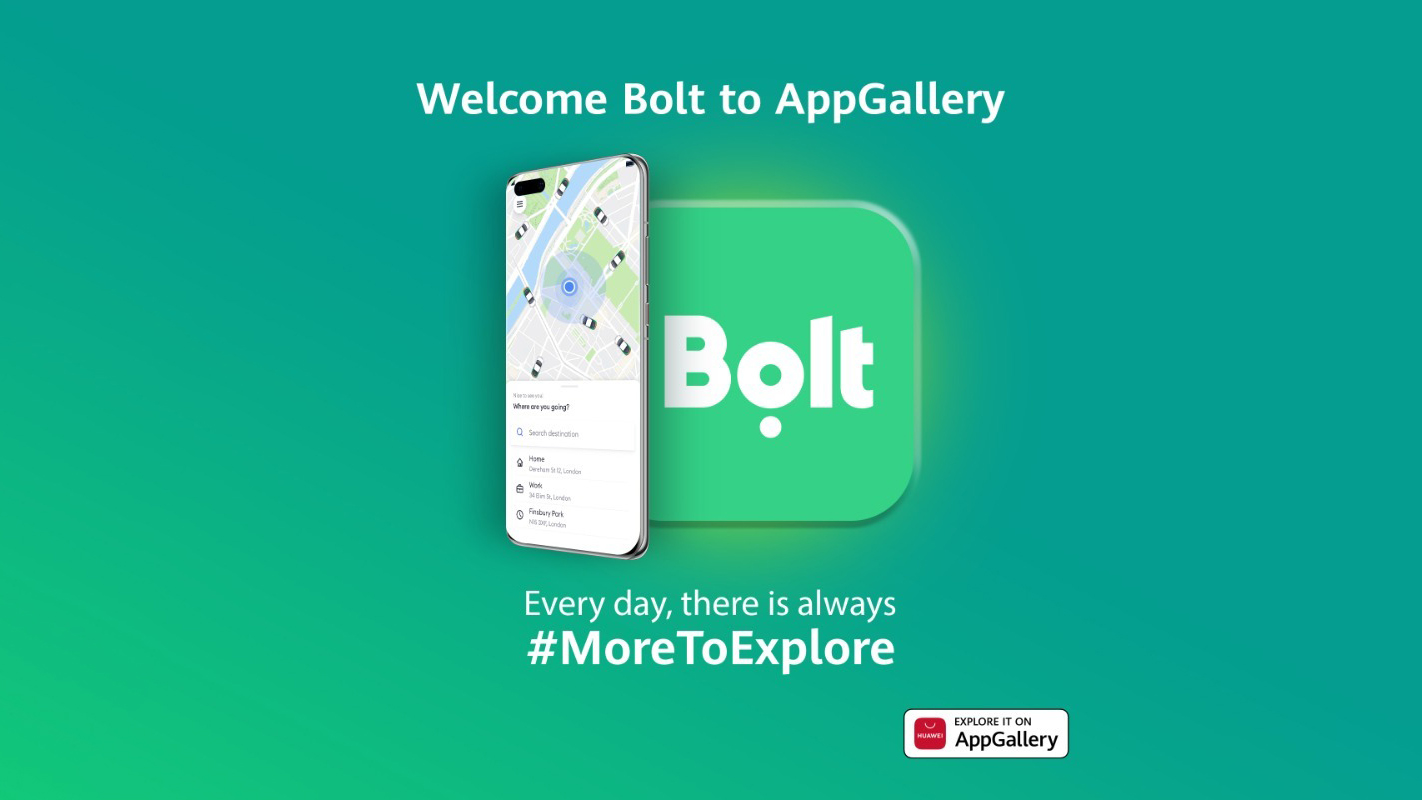 It seems that Huawei continues to develop its portfolio of applications from the AppGallery app store. The latest "acquisition" is Bolt, the ride-sharing service competing with Uber, which is now available on Huawei devices without the need for alternative installation methods. Thus, there is now a clear alternative to Uber, which is the most popular service of its kind in the world and even in Romania.
Huawei is still attracting an alternative to popular services on its platform
Huawei's strategy is at least interesting. As US companies are banned from collaborating with Huawei, services like Uber would not be able to appear on AppGallery too soon. In fact, this is the reason why Facebook, Instagram and other popular applications are not yet on the Huawei store and will probably not appear in the near future. This would also call into question the fact that an American company should submit an official application to collaborate with Huawei, and from the information currently available, it appears that Facebook or Uber have not done so yet.
However, Huawei tries in all situations to attract the closest alternative with which it can collaborate. Because it can't attract Facebook, Huawei has TikTok and Snapchat on its service. Because it does not yet have a relationship with Spotify, Huawei offers TIDAL or Deezer. The same goes for Uber, whose first competitor is Bolt in Europe and several other regions.
The AppGallery will probably list the Bolt Food app soon
Bolt Food is not currently listed on the AppGallery, but it probably won't be long before it's released. In fact, the food delivery application is recently launched in Romania and was launched very quickly, in just a few weeks, after Uber announced that it is leaving our market in this niche, by closing Uber Eats.
Description from AppGallery of the Bolt app is similar to that of other app stores and we do not expect differences in interface or functionality on Huawei devices.
via GSM Arena