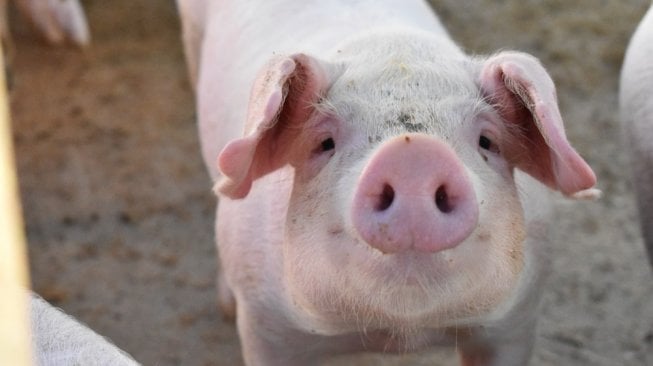 Suara.com – Until the end of June 2020 the number of pigs that died from the African Swine Fever (ASF) virus has reached 22,000 tails.
"The latest data reached 22 thousands of pigs that have died, the exact figure I forgot is a bit," said Secretary of the NTT Animal Husbandry Department Frans Samon written Saturday (07/04/2020).
He said this was related to the development of the case of the death of pigs in NTT which was quite disturbing for the whole community in the island-based province.
Frans said that currently the spread of the African swine fever virus did not only occur on the island of Timor, but instead it had spread to Sumba, Alor and even to Flores, especially in Sikka Regency.
"Previously, Timor had the most cases of pigs that died from the virus, but now it has spread to several other islands in NTT," he said.
He said that so far the NTT Animal Husbandry Department had formed a special team and oversaw the distribution of pork, but it was difficult because it was unable to monitor one by one the people who bought pork.
Therefore, it is possible for the existing pig disease in the East Island to be taken to other islands in NTT, so that some pigs on those islands are also infected.
He said he also had appealed that pork purchases should only be done at slaughterhouses (RPH) which indeed all animals to be slaughtered had their health checked first.
But unfortunately the sale of pork in the city of Kupang alone, spread everywhere, so that it is also difficult to monitor or prevent it.
He also said the latest information said that there were hundreds of pigs in Sikka who had also died from the ASF virus outbreak which was very disturbing. (Among)