The last days of October mean the end of Bucharest XR Month, an event that reinvented Bucharest through augmented reality for a month. The XR Month route united 36 emblematic places in the city center, such as the Arc de Triomphe, the Grigore Antipa Museum, the Odeon Theater, the Casa Mița Biciclista, the Oscar Maugsch Palace, the Goethe Institut or the French Institute which were augmented by the Instagram application.
Among the 40 artists who transformed the city through their own vision were those from Reniform. The two works, Baia cu flori and Totem, were part of the Freestyle category dedicated to digital works in the form of 3D filters that propose a new way of interacting with the city space.
Reniform started as the stage name of the artist Sergiu Negulici and turned into a studio to which they joined Adriana Ionică and Ioana Nicoară. 2016 was the year they first experimented with AR. Then they had access to a universe dominated by fantasy intertwined with reality, but which was still technically limited. Now, when the possibilities are many and complex, every idea finds its realization in the world of new media art, no matter how crazy it may seem at first.
One of the works is Baia cu flori, a reinterpretation of the character of King Carol 1, an approach that continued after our animated film "Splendid Death Accident", where we created and animated several characters inspired by historical or cultural figures. The second work, Totem, is part of a series of mysterious characters with references to a mythology and fantastic mysticism, which actually does not exist but is cool to see in front of you, on the table, and has details to look at and to build a story of your own with him.
Adriana has over 20 years of experience in leading a VFX graphics and animation department that have brought her face to face with worlds where technology is the main character. In this interview, I talked to her about the Reniform story, their sources of inspiration, the works within Bucharest XR Month and the need for artists for the space to become a support for art.
The story of Reniform
Reniform was for a long time the stage name of Sergiu Negulici and the story of Reniform studio started in 2016, when we decided that we want to get more involved in projects that we like and believe in, to capitalize more on our ideas. We wanted to use both the skills acquired in commercial projects and those in personal art projects and to unite these two worlds more and more often. I took Sergiu's name because Reniform already meant a visual direction and a way to approach the projects we wanted to continue and develop.
The first AR experience
The first time I experimented with AR was also in 2016 and this opened a horizon of fantasy and creativity which, at that time, was terribly technically limited. But we had patience and continued to experiment as the possibilities arose, and now we manage to implement projects that a few years ago seemed like crazy fantasies: cartoons, AR in public space, 3d filters on Instagram, trans media projects, etc.
Your works within Bucharest XR Month
The XR Month project folded perfectly on our concerns from that moment, when we tried all kinds of characters and 3d animation techniques for AR so we decided to adapt some works that we had in an incipient form and they fit well on the project concept. . One of the works is Baia cu flori, a reinterpretation of the character of King Carol 1, an approach that continued after our animated film "Bright Moarte Accident", Where I created and animated several characters inspired by historical or cultural figures. We wanted to continue playing with characters in that direction, and XR Month seemed like the perfect opportunity. On top of that, Baia cu flori is a work with elements that unfolds wide in space, you can move between elements, you have some flowers in front, you have elements further, you can walk through the work somehow and we liked the idea of ​​this experience.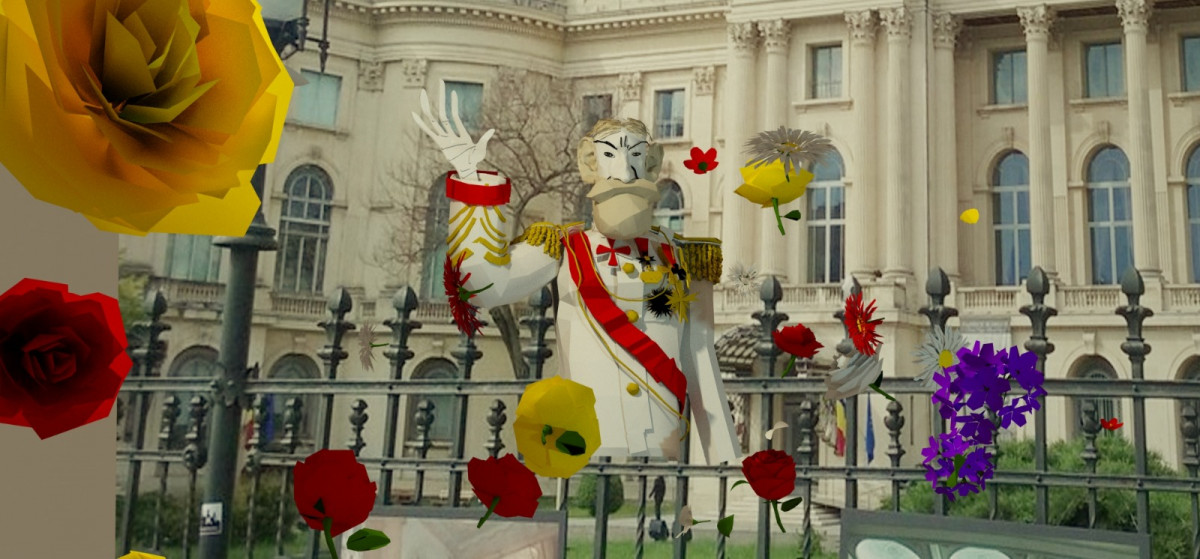 The second work, Totem, is part of a series of mysterious characters with references to a mythology and fantastic mysticism, which actually does not exist but is cool to see in front of you, on the table, and has details to look at and to build a story of your own with him. This is what we like most about AR, that you introduce digital objects in your story, in your space, at that moment. The biggest challenge for AR projects, and especially for this one, was to adapt the 3d graphics to the implementation requirements. Unlike other projects that use 3d animation, where we start from the concept / idea and then look for techniques to make them, for AR we start from the question "what limitations and what animation techniques can we use for this project?", And we look for then to adapt visually and conceptually.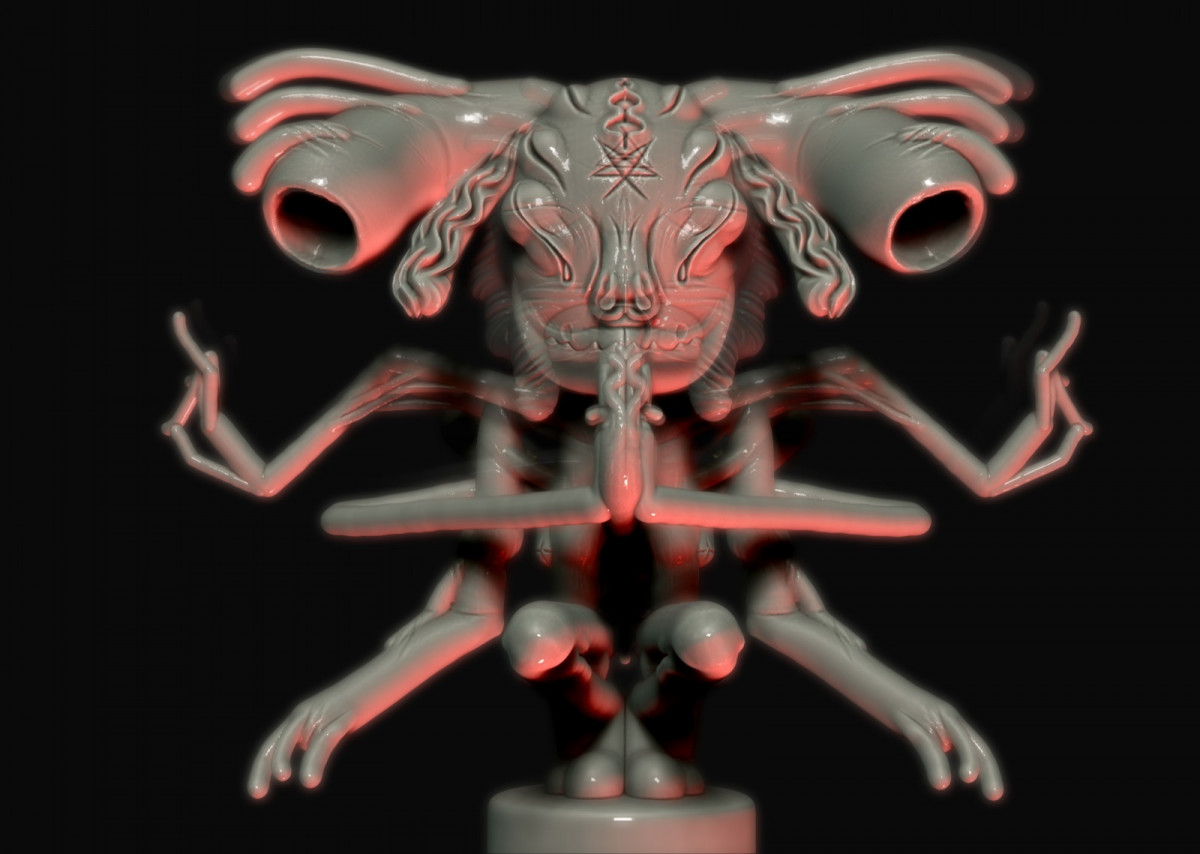 What do you want the audience to stay with
Our works were born from play and testing the environment and we did not necessarily aim to challenge. The questions and searches that arise in contact with a work belong a lot to the viewer, but we hope at least to produce amazement in contact with the visual experience.
AR and reality
For us, creators of 3d animation, it is great to see how our animations can come out of the two-dimensional area of ​​the film and become digital objects manipulable by the public, so we are very excited about this new creative horizon to use 3d animation. We believe in the ability of AR to convey concepts in a playful way, to bring animation closer to people, to offer unexpected experiences and we carefully follow the technical progress that allows us an ever wider range of expression. Social media has become a place for social and artistic debate anyway, and AR can also contribute to this dialogue, such as the Tozik project on Instagram, where authors use filters that shave them and turn them into men to play characters. masculine. In AR you can impersonate different characters or you can bring characters in a story of your own. It can be harmful, but we can also make a twist in a creative movement.
When public space becomes a support for art
It is more than ever the place of public space to be a support for art, especially since in the pandemic context artists and people in the creative industries have been looking for new ways to go to the public. However, you may feel intimidated in an attempt to address socially sensitive topics in the public space. For example, the most complex AR project we have done so far, "From Neacșu to AR", Was a project designed for public space and although we had no experience with outdoor exhibitions, it confirmed that going from the inside to the public is a way to increase the audience, to make people" hit "artistic forms or creative in a mundane daily life, in which they probably hadn't put themselves on the list to enter a gallery or see any artistic product. But still, even in this project, we went to an accessible conceptual and visual area, trying to "grope" the ground of the general public.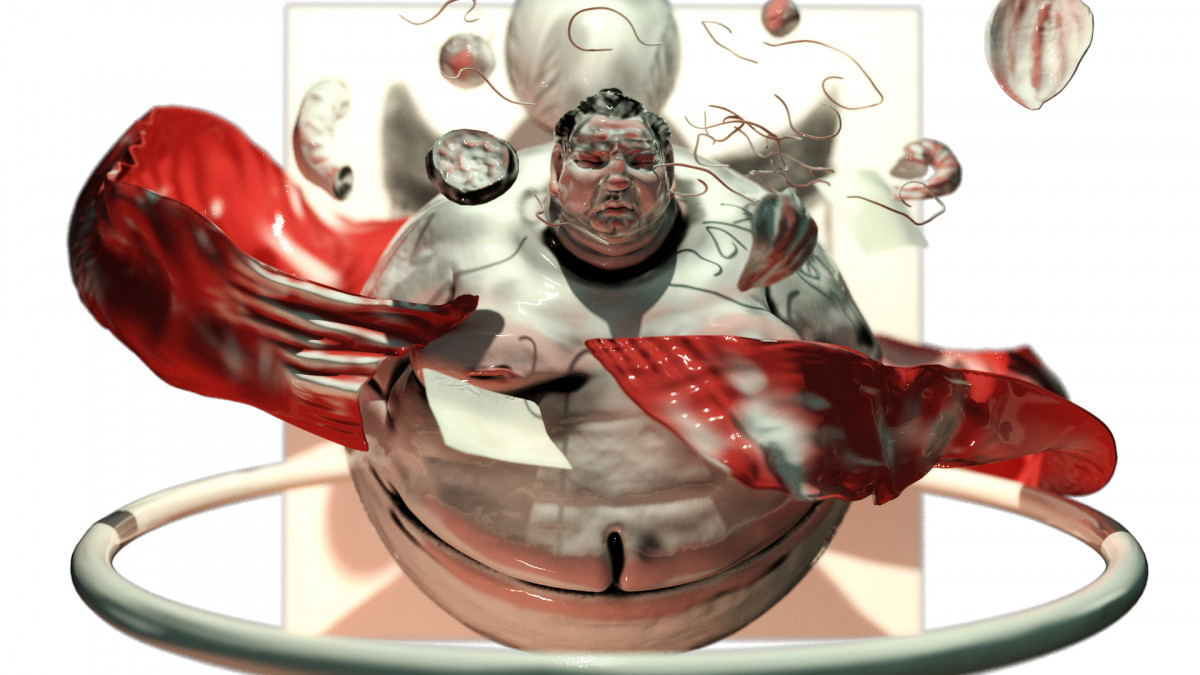 Sources of inspiration
We are inspired a lot by stories, by curiosities, we observe the world around us and this produces topics for us to discuss and debate. Any project starts with the phrase "do you realize how great it would be to see an exhibition / a film / a book / a work that looks / be like this?". And the ideas keep gathering and transforming, changing and in the end, when the favorable stars line up, the projects we show come out.
How to choose the projects you are involved in
It is very important that the projects challenge us in a way, that we think of some ideas that will look good and that we like, that we can unleash ourselves in a visual way, that we can get involved beyond just the simple execution.
Heavy parts & satisfactions
Our work is like a quest, there are all kinds of questions and challenges that we find solutions to. Sometimes the satisfaction can be small, such as when a hair looks good or a hand moves well. It's a special feeling to look at a character and say "look, now this thing seems to have life".
New media audience art
AR, for example, is still a new tool and although many people have a phone in their pocket with which they could access AR, they do not intuitively manage to view projects. It's impressive, however, how quickly children and teenagers access AR, and we couldn't help but wonder that if a group of 5 10-year-olds now visit an AR exhibition on their own, when they're adults they'll already have these experiences and will already be an "informed" public for this kind of exhibitions. New media art is constantly developing and is an umbrella concept for experiment and new in the art world, so the openness of the public can vary.
Public reactions
From our experience, the public is very receptive to digital experiences, which can only make us happy. XR Month is proving to be a great event right now to access new media art and thank you to the organizers for the invitation!
Stories told through technology
Stories are at the heart of people's experiences and they can also give birth to passions and curiosities. Stories make people pay attention to other people, buildings or art. Technology is a spectacular environment through which you can reinvent the way you tell stories in more and more accessible or spectacular ways.
Romania and new media art
The public seems very receptive to us, at every exhibition or project we presented to the public we were amazed by the positive and enthusiastic response from the public. What is very interesting about technology-using media is that they attract a technology-savvy audience that is starting to look for artistic products, so new media brings art closer to people through technology.
---
Source: IQads by www.iqads.ro.

*The article has been translated based on the content of IQads by www.iqads.ro. If there is any problem regarding the content, copyright, please leave a report below the article. We will try to process as quickly as possible to protect the rights of the author. Thank you very much!

*We just want readers to access information more quickly and easily with other multilingual content, instead of information only available in a certain language.

*We always respect the copyright of the content of the author and always include the original link of the source article.If the author disagrees, just leave the report below the article, the article will be edited or deleted at the request of the author. Thanks very much! Best regards!
---