We are overwhelmed by the energy of changing signs. For starters, start thinking beyond what you know and what you think you know because the ring-shaped Solar Eclipse in Gemini brings not only a change that can move you beyond your comfort zone, but a spectacular change.
Under the influence of this solar eclipse will be especially all those who have birthdays around June 10, as well as those who have Ascendant / subsign around 19 ° 47 '(from 19 to 21) Gemini, natal planets in the mentioned framework, but also members of other variable signs, Virgo, Sagittarius and Pisces.
The solar eclipse on June 10 in connection with retrograde Mercury and in the square with Neptune will create a lot of confusion, misinformation, misunderstanding, paranoia, scandal, deception and betrayal. It also brings susceptibility to infections and poisonings. Thus, the solar eclipse in June 2021 calls for caution, clarity, honesty and self-belief.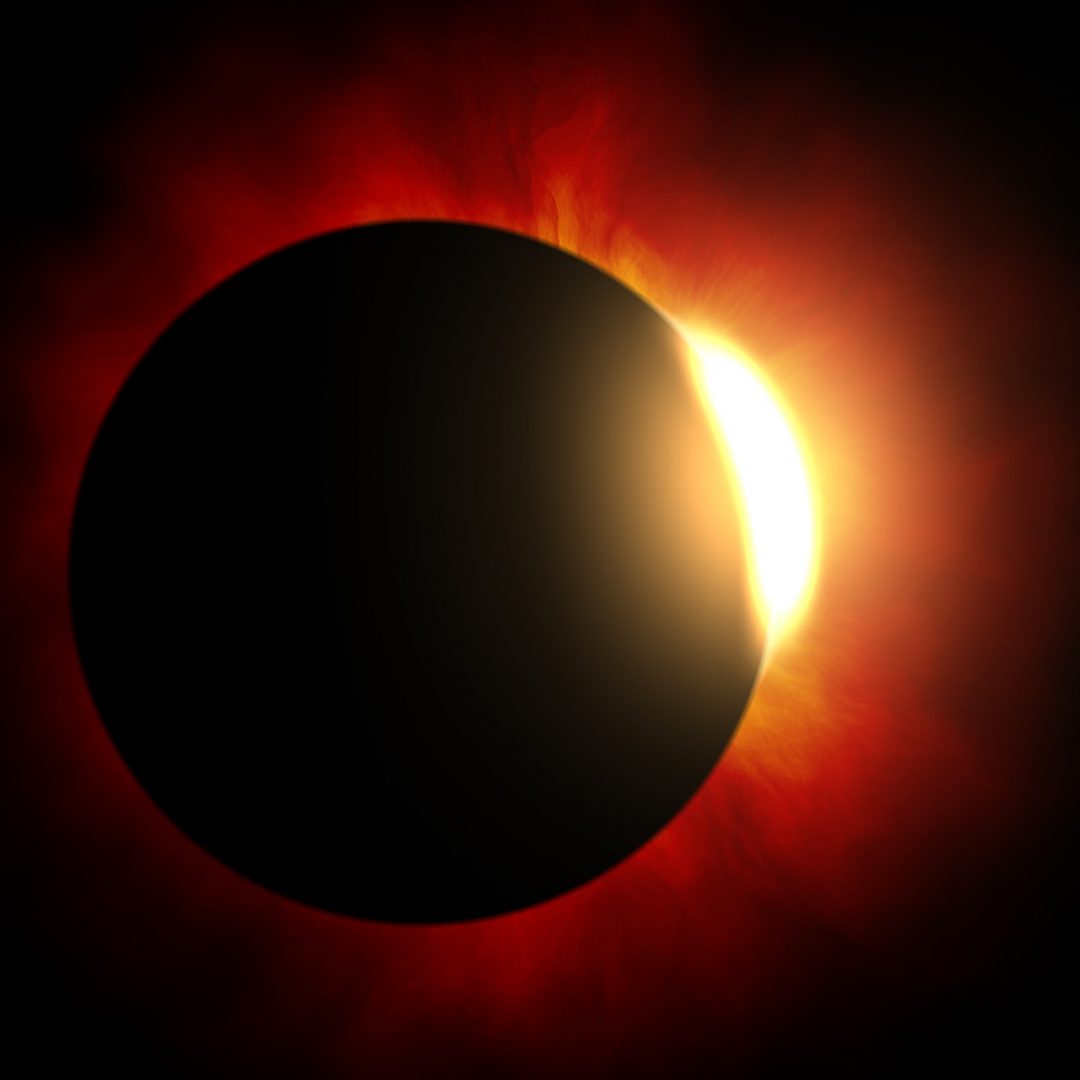 The fixed (fixed) stars that join this eclipse provide self-confidence, courage, and discrimination to counter the deceptive influences of planetary aspects. But they also tend to think hastily, belligerently and recklessly. They increase the risk of envy, hatred, betrayal and poisoning, as well as earthquakes and destructive storms.
Also read this: Astrological signs and their weaknesses
The solar eclipse on June 10, combined with the lunar eclipse on May 26, forms an eclipse phase that lasts until the lunar eclipse on November 19, 2021. The lunar eclipse causes a test of faith due to greed, redundancy, immorality, deception, crime and disease. Confusion, deception, and vulnerability are common to both eclipses.
Also read this: We always fall in love with the same thing, which is confirmed by our partner's natal chart
The New Moon in Gemini, on Thursday, June 10, 2021, is also a ring eclipse of the Sun. It is in conjunction with retrograde Mercury and squared with Neptune in Pisces. Thus, the spiritual significance of the new moon of June 2021 refers to mental confusion and deceptive communications.
Also read this: How will SATURN IN AQUARIUS (2020 – 2023) affect your sign and subsign
The eclipse of the Sun on June 10, 2021, is under the influence of fixed stars that give self-confidence and courage, but also a tendency towards frivolity, belligerence and betrayal. In the coming months, caution and honesty are most needed, because the action of the eclipse lasts up to six months. But this solar eclipse on June 10 and the lunar eclipse on May 26 bring confusion, deception and vulnerability.
Also read this: SATURN SQUARE URANUS, strong tension due to the conflict of feelings of responsibility and independence
The strongest influence on the solar eclipse, on June 10, at 19 ° 47 ′ Gemini, has retrograde Mercury, less than one degree away.
The square to Neptune is not so strong because it is in an orbit of over three degrees. But its confusing and deceptive influence is still very significant because Mercury went retrograde in a square with Neptune, staying in a two-degree orbit from May 25 to June 9.
Also read this: How RETROGRADE MERCURY affects your love life (if you are married or single)
The destabilizing influence of the squares of Saturn and Uranus also has a powerful impact on the new Moon on June 10, 2021, with an orbit of only 0 ° 21 ′.
A solar eclipse / solar eclipse is like a regular new moon where the moon passes between the earth and the sun. However, the eclipse of the Sun is more powerful because the Moon obscures the Sun.
Solar Eclipse June 10, 2021 is an annular solar eclipse, so the entire Sun will not be eclipsed.
Also read this: Everything we need to know about SATURN in AQUARIUS, from March 22, 2020. to 07.03.2023. years
In this type of partial eclipse, the apparent diameter of the Moon is smaller than that of the Sun, leaving a light ring of fire around the eclipsed Sun.
The strongest and most important astrological aspect is the Moon in conjunction with the Sun.
Also read this: JUPITER IN AQUARIUS (19.12.2020 – 29.12.2021) for each sign and subsign
It gives an invigorating rush of energy and initiative. But it also brings emotional balance, not irrationally emotional, and not too cold and calculated. It means that all possibilities are on the table and that you can rightly put new plans for the future in the foreground.
Also read this: How does your zodiac sign sabotage your love relationships – WHAT DO I DO WRONG ?!
So, this is a great time to start anew, turn a new leaf or start a new project.
You can also re-examine old habits, behaviors and beliefs as you look for new and inventive ways to progress.
The solar eclipse in conjunction with retrograde Mercury puts the focus on your thinking and communication, as well as on short trips. Expect increased personal interaction in your environment, with siblings, in schools, and online.
Also read this: MARS TRIGON SATURN, passion, dedication and endurance to achieve great success
So, this will be a busy phase of the eclipse with a lot of meetings, correspondence, meetings, social activities, new information to process and decisions to be made.
This alignment would usually improve your rational thinking, communication, and social skills. However, with Mercury in retrograde motion and this square of eclipses with Neptune, your thought processes are likely to distort, making you vulnerable to confusion and deception.
Read also this: Zodiac signs and their biggest fears when starting a new relationship
Retrograde Mercury brings misunderstandings in communication and technology, nervousness and anxiety, travel delays and lost things. Also, you can expect to stay on things, remind yourself of the past or unexpectedly meet people from your past.
Read also this: What does every ZODIC SIGN IN BED want: What are their secrets of sexy fantasies?
Be careful with your words and try not to react too quickly in any arguments or quarrels or if you are provoked.
Double-check all your emails and posts before you press the send and post button.
Also read this: SATURN AND EMOTIONAL LESSONS: How mature are our relationships? Saturn wants to know if you have always been Yours in everything?
Business negotiations will change, so be especially careful when signing a contract. Some important details will not be available yet, and others may be unreliable or unfair.
The square of the solar eclipse with Neptune can affect the weakening of vitality, making you difficult to motivate or enthusiastic about anything, especially hard work. Events or other people can cause confusion and disappointment. You may feel insecure, guilty, and regret something or someone.
Read also this: NOW HOURS by Robert de Niro – Seven-year transit of Saturn through the Moon
Personal relationships can be deceptive, dishonest and deceptive. Secrets will be harder to keep and harder to uncover. Seeing only the best in people has increased the chance that you will be disappointed or misjudged.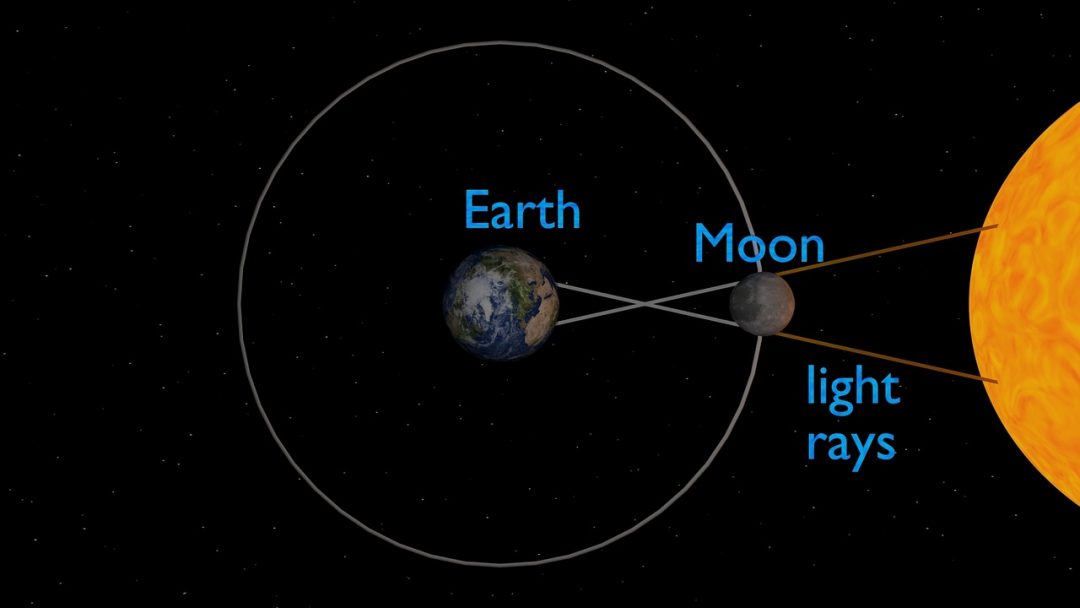 Excessive idealization and gullibility can lead to loss, scandal, or slander. To counter these deceptive influences, you must be above all your relationships.
You may also be more susceptible to some psychological and health problems. Paranoia and hypochondria are possible, but you may also be more susceptible to infection (caution due to Kovid still in effect!) And poisoning.
Read also this: RETROGRAD MERCURY from May 29 to June 22 – Lies, deceptions, deceptions and conspiracy theories
The diagnosis of health problems can be difficult to obtain or can lead to misdiagnosis.
Religion and other forms of spirituality or ceremony will help you if you start to lose faith.
Mercury squared with Neptune causes confusion, deception, insecurity and misunderstanding, especially when Mercury is retrograde, as it is now.
Read also this: JUPITER's stay in PISCES
Distorted thinking can complicate discussions and business relationships. It is therefore important to listen carefully and speak in a simple, clear way. Do not allow room for misinterpretation.
If you have to deal with some important business, government or legal issues, seek professional advice or help from a trusted friend.
You really have to avoid getting into a position at all where you can be deceived, deceived, betrayed, slandered or the subject of a scandal. Even small white lies can lead to great shame or the need for more intricate cover-ups.
Also read this: SATURN AND EMOTIONAL LESSONS: How mature are our relationships? Saturn wants to know if you have always been Yours in everything?
Avoid conspiracy theories or strange and extreme spiritual and religious views. Protect yourself from borrowing from greengrocers, aggressive salespeople, cult leaders and energy vampires.
Be careful with alcohol, drugs and psychoactive substances, drugs. You may be more susceptible to infection, poisoning or overdose.
Also read this: MARS SQUARE NEPTUNE, illusions and addictions, intrigues and scandals
The peak of Saturn's square with Uranus, June 14, brings restrictive changes or unexpected restrictions in conjunction with a solar eclipse, on June 10, 2021. It can bring about changes you don't want. It also makes it harder to make the changes you want.
Also read this: MARS SQUARE SATURN, a frustrating and exhausting stalemate
This can be a very frustrating time of rising tensions and sudden, expected changes. But it doesn't have to be that way. If you remain open-minded, patient and above all flexible, what initially seems like a challenge can turn into being able to get rid of the negative, restrictive and limiting things in your life.
The solar eclipse of the new moon on June 10, 2021, in the sign of Gemini, is actually located between the horns of Taurus, the constellation Taurus. This difference is a consequence of the precession of the equinox, which moved the Sun's signs almost the entire sign out of alignment with the Constellations from which they got their names more than 2000 years ago.
The ring eclipse of the Sun on June 10 will be visible from parts of northeastern Canada, Greenland, the Arctic Ocean (which crosses the North Pole) and the Russian Far East. Solar eclipses will occur in part in northern and eastern North America, much of Europe and northern Asia.
The next phase of the Moon: Full Moon on June 24, 2021 in the sign of Capricorn.
---
Source: Sito&Rešeto by www.sitoireseto.com.

*The article has been translated based on the content of Sito&Rešeto by www.sitoireseto.com. If there is any problem regarding the content, copyright, please leave a report below the article. We will try to process as quickly as possible to protect the rights of the author. Thank you very much!

*We just want readers to access information more quickly and easily with other multilingual content, instead of information only available in a certain language.

*We always respect the copyright of the content of the author and always include the original link of the source article.If the author disagrees, just leave the report below the article, the article will be edited or deleted at the request of the author. Thanks very much! Best regards!
---